A guest post by photographer Anna Hogan
Planning a wedding in the era of the Coronavirus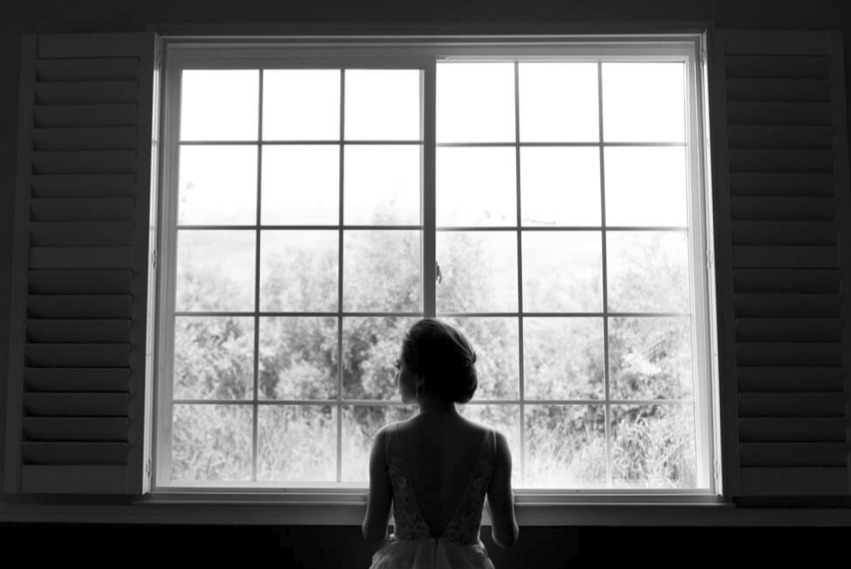 The world around us has taken a long pause due to the Covid-19 virus pandemic, forcing most of us to shelter in place and practice social distancing. While the essential businesses are still operating, the wedding industry has literally stopped in its tracks. All events have been cancelled or postponed to the near… or the far future…? The couples who spent months navigating the wedding planning process are now facing a new set of challenges. All small business owners who cater to the wedding industry like photographers, florists, caterers, hair and make-up artists are without work for possibly months.
When the shelter-in-place order gets lifted, the return to normal life will likely be a multi-stage process, and eventually some gatherings will be allowed.
Below are a few ways how to make your wedding safer for you and your guests.
Keep it small.
Looking back at the last couple of months, events with over 50 attendees were the first to be cancelled, so it is likely that the return to normal will follow a similar path. Keeping your guest list small will likely help to "make it happen" as it will be safer for everyone – and as a side benefit in these uncertain times, it will be cheaper, too. I know, you tried to keep that guest list small from the beginning, but in the current situation I think everyone will be much more understanding.
If you are local to San Francisco Bay Area, have you considered getting married at San Francisco City Hall once it reopens?
Keep it local and minimize travel.
Even without a pandemic, planning a destination wedding presents its own set of challenges – but risking to contract the virus on a plane or getting stuck somewhere en route is not fun at all.
The chance of catching a virus in an open space is much smaller than in an indoor space, so take advantage of the beauty of our nature and get married outside! Vineyards, parks, backyards, and beaches are all great options.
One of the ways to keep your most vulnerable guests safe is to live-stream your wedding.
It could be just the ceremony, or it could include more key events like your First Dance, Cake Cutting or speeches.
Hiring videographer to document your celebration is a great idea as well.
Avoid buffet or family-style served meals.
Having all guests use the same serving spoon is probably not the best idea in these times, so if you decide to have a buffet make sure that all food is served by catering staff.
Offer hand sanitizer and reusable face masks with fun designs to your guests.
I know that hand sanitizer is "worth its weight in gold" right now! Still, try to find it for your celebration. There are also a lot of cute face masks available these days; the skilled craftspeople making them would certainly be happy to help you.
We are sheltering in place to "flatten the curve" – but after a few months of confinement at home we will all go back to our "normal life," whatever that means. It will certainly take time to recover and life might be different than before, but the world will start spinning again and people will start getting together again and celebrating. No matter how scary things are right now – the most important things are that we have our health and that the people we love are close. If this continues, then we are winning.
Written by Anna Hogan