Wendy and Jason are two super-busy young physicians – with absolutely no time to spare. Planning their wedding was something they were so much looking forward to, but that was definitely posing a challenge. So much to do – and where to start? I am so happy they chose my company, A Day Like No Other, to help them plan their Great Day. We had a little over six months, and we had a lot of work to do in that time – and finally today the Great Day had come, and everything was coming together beautifully.
For Wendy and her bridesmaids, the day began with a beauty session at Wowpretty Salon – and they all emerged looking like Hollywood royalty!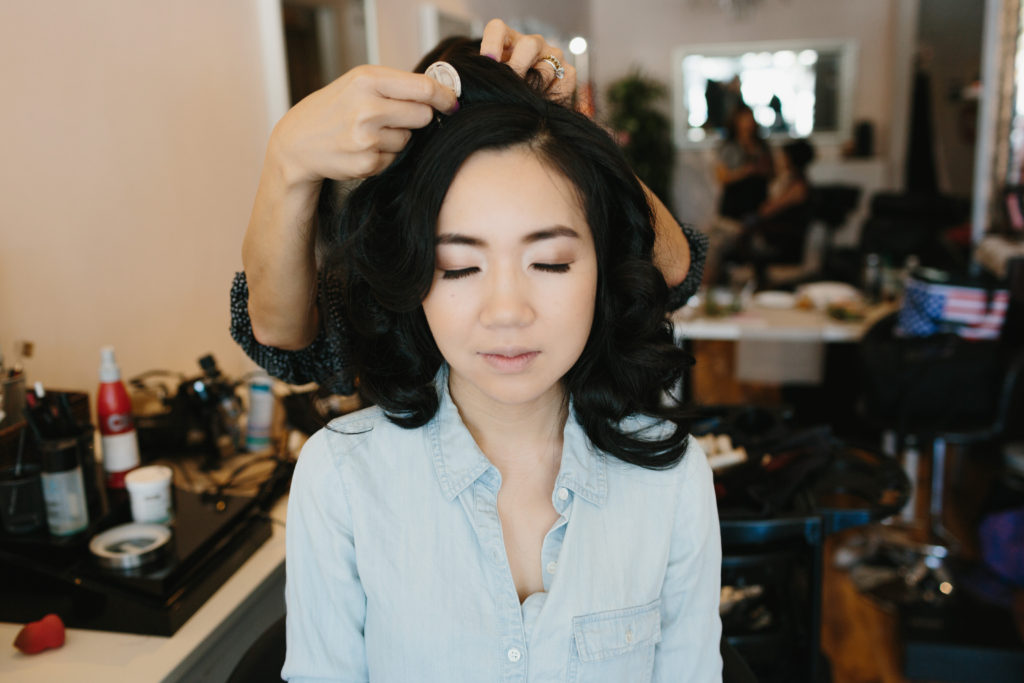 City Express Limousine service took them directly to their venue, historic Kohl Mansion in Burlingame, stately amidst its own mature park – and under blue skies, a summery-hot sun and slight breeze. In short, simply perfect!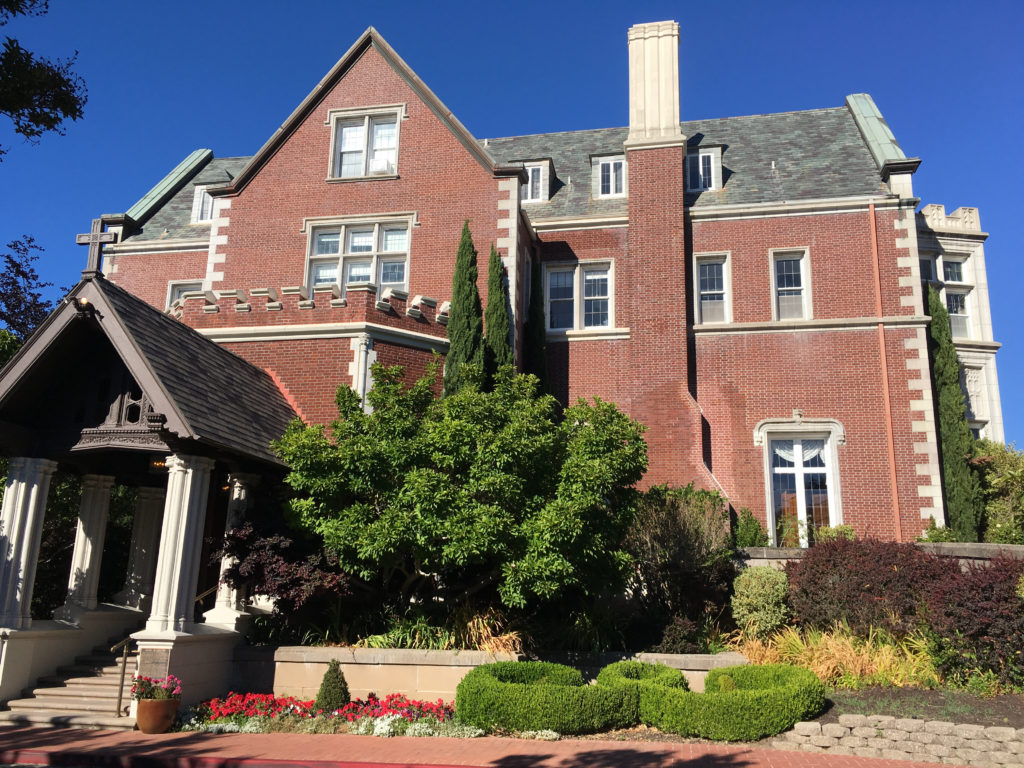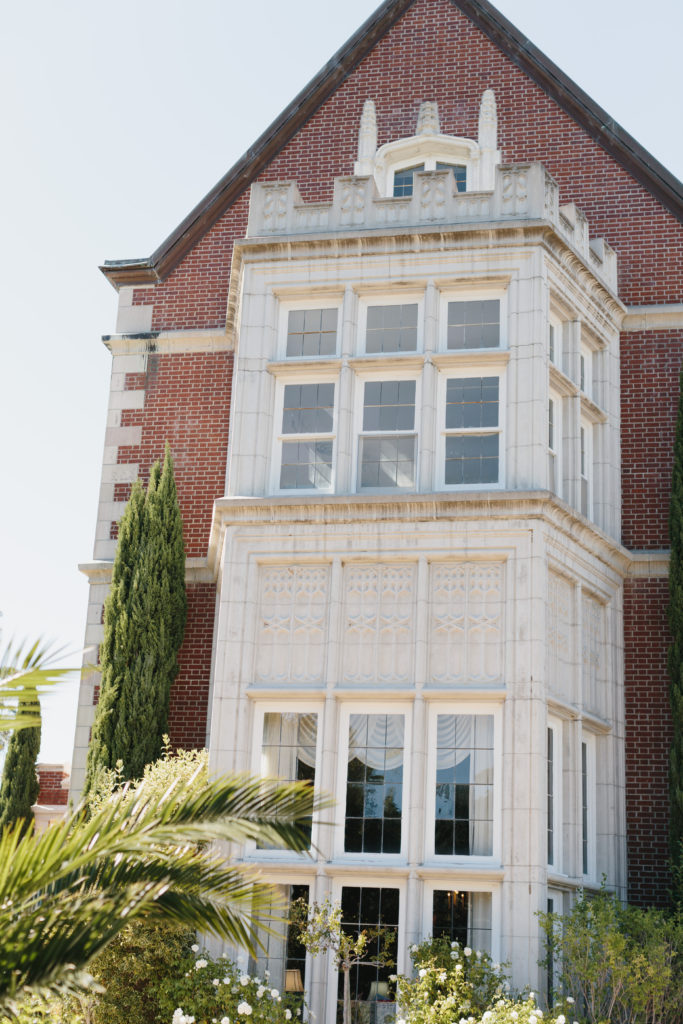 Here is Wendy's elegant ivory lace wedding dress…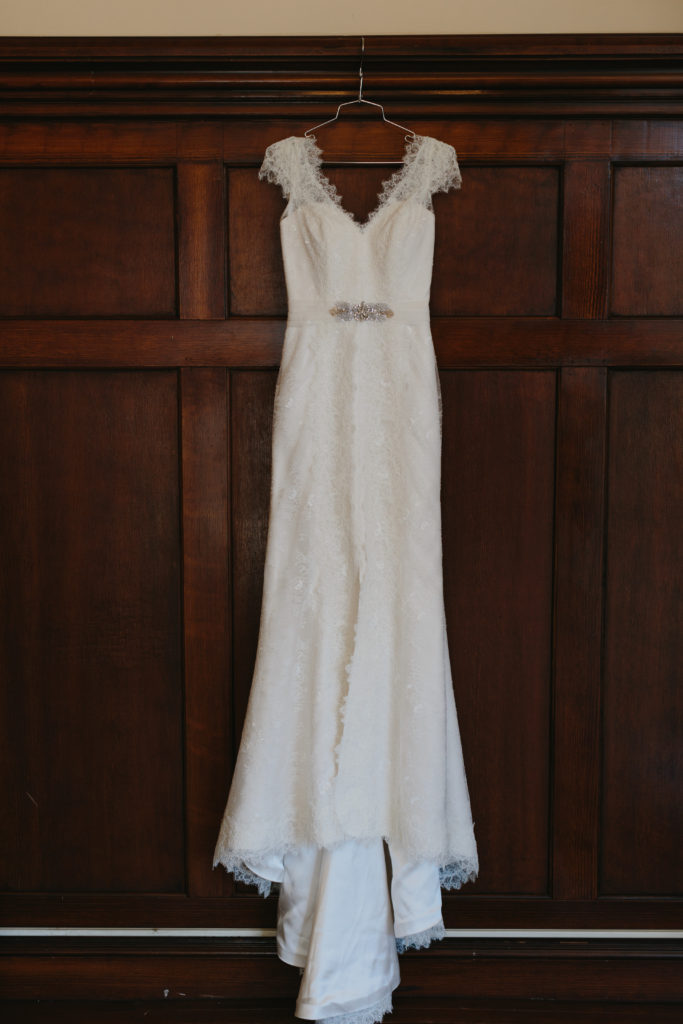 worn with a dramatic cathedral-length veil…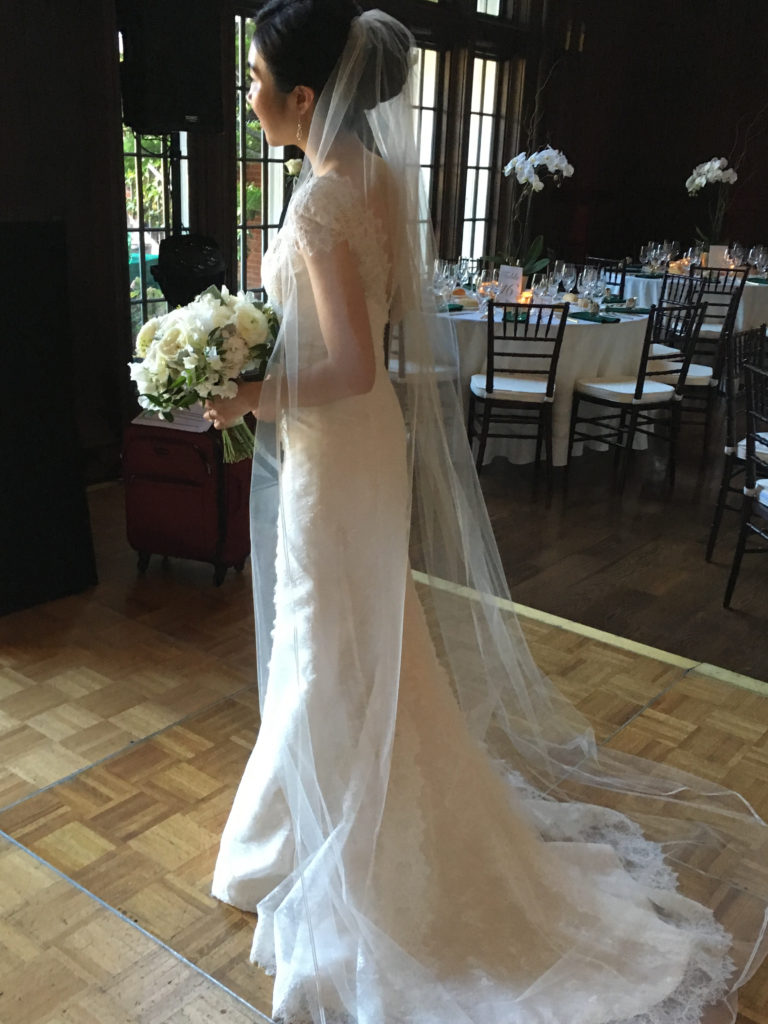 … and veritable "princess slippers!: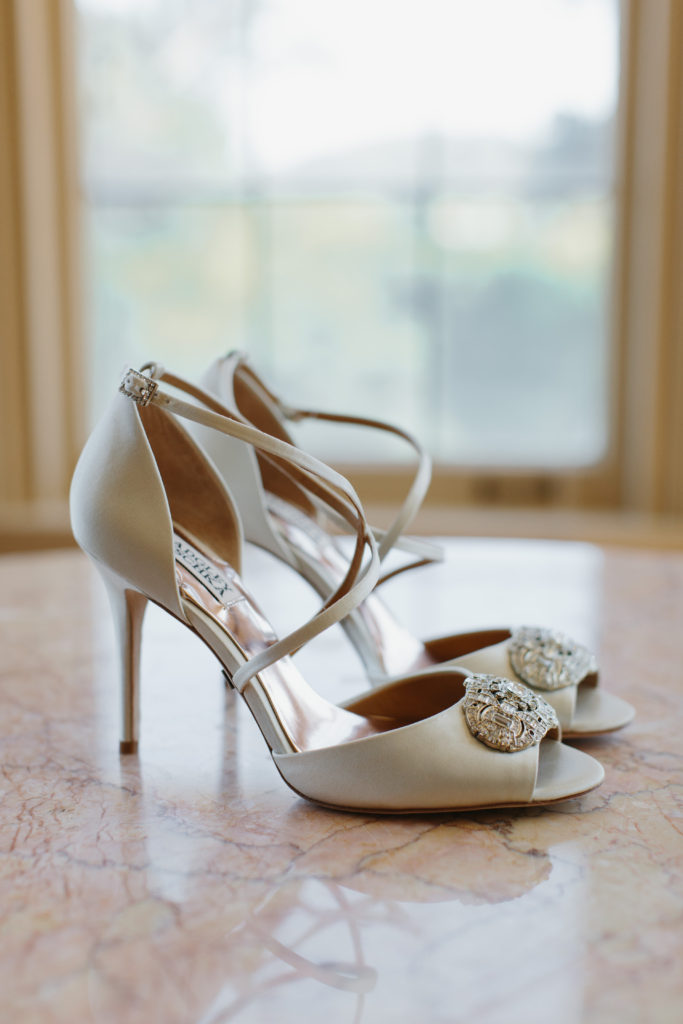 Not to forget, of course, her dreamy all-white bouquet by Green Petal Designs: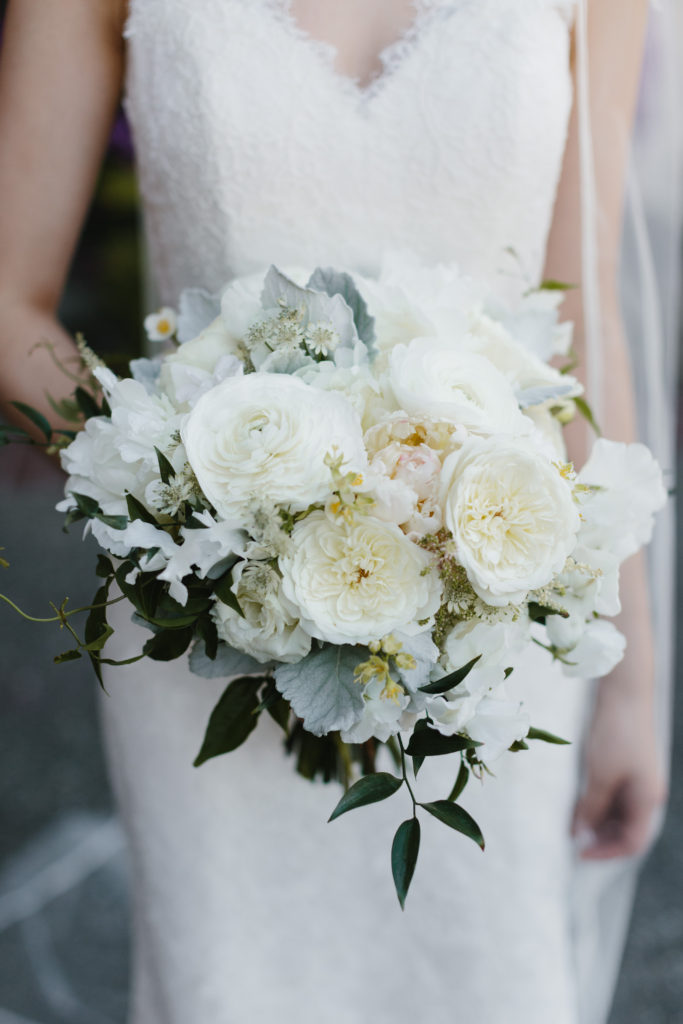 Groom Jason was likewise dressing up together with his groomsmen: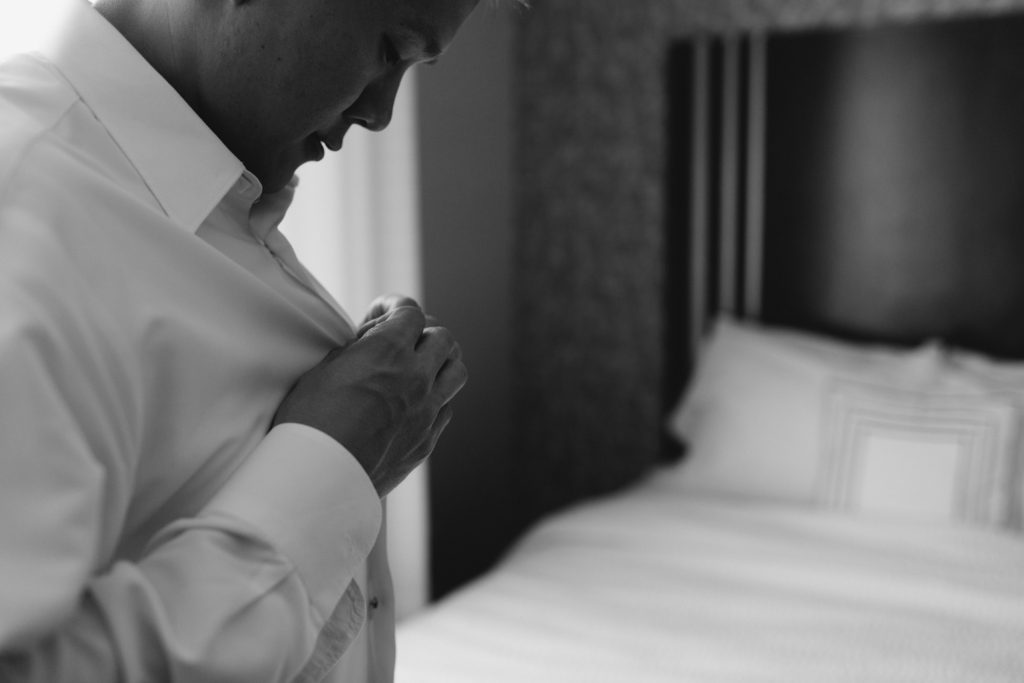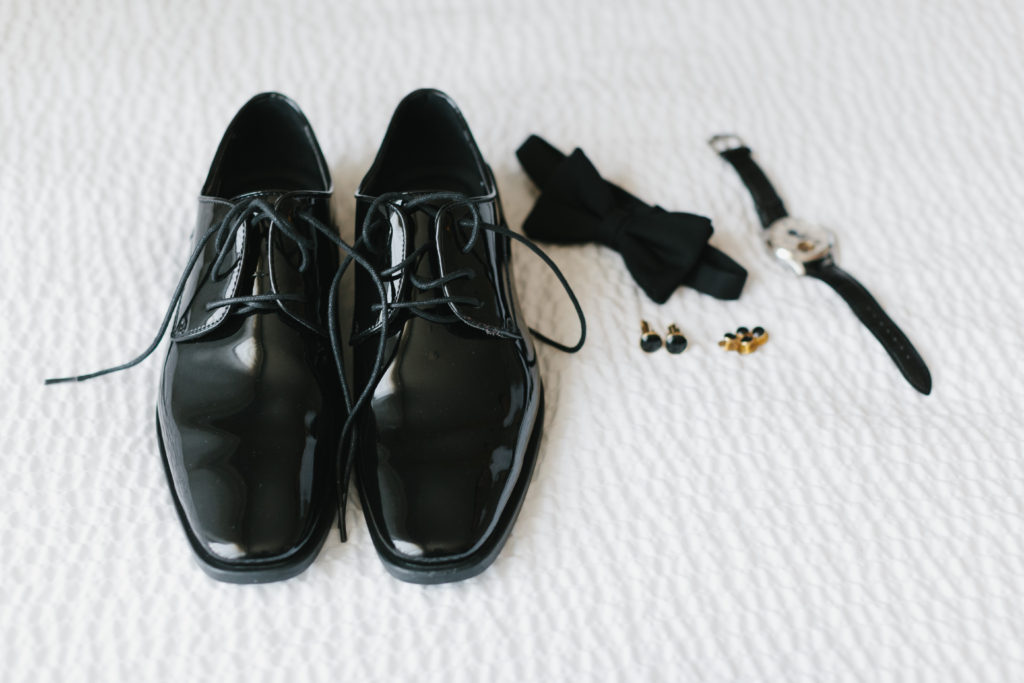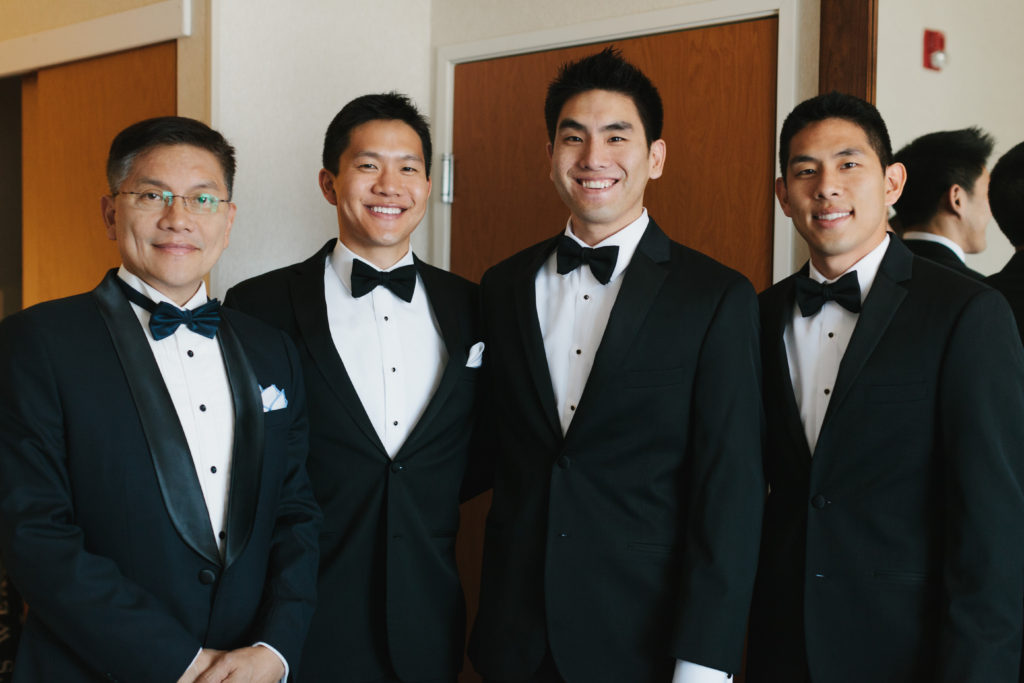 … while photographer Mae Stier was snapping away and videographer Kien Nguyen joined her in recording every precious moment.
Meanwhile, the venue staff had set up the ceremony chairs out on the lawn under towering ancient trees, Toast Catering was busy in the kitchen and setting up bars and dining tables …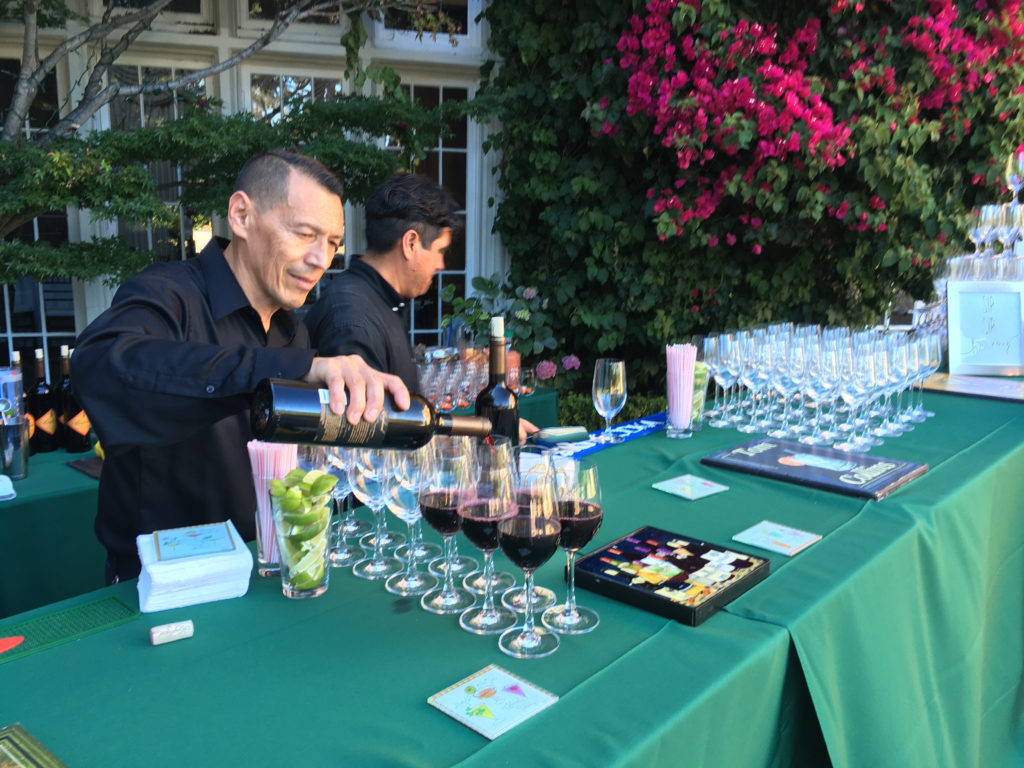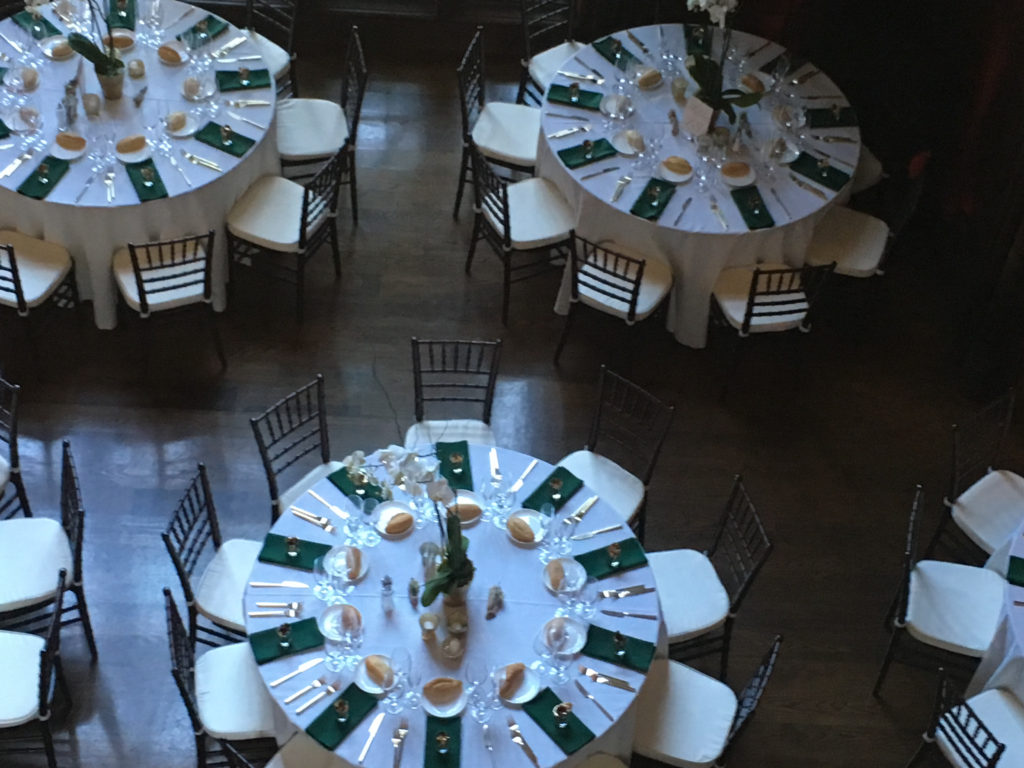 … in elegant hunter green, ivory and gold and a matching sweetheart table presiding over the double-height dining room…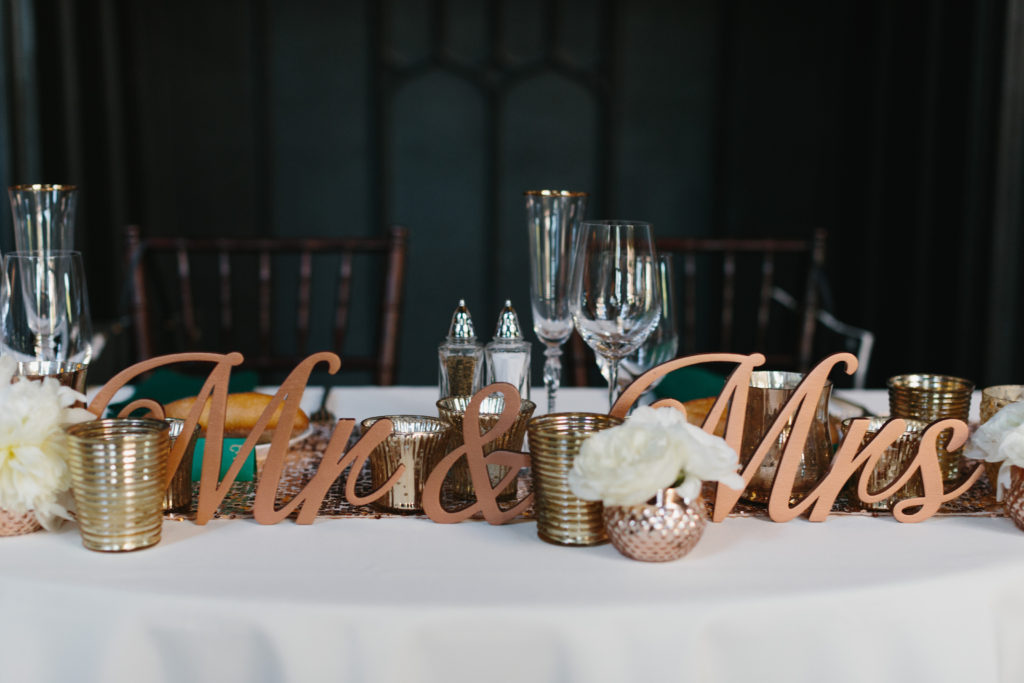 … florist Janelle Jacky-Litt of Green Petal Designs set out centerpieces (potted Phalaenopsis orchids which one guest at each table would win as a special favor), ceremony decor and many more beautiful arrangements…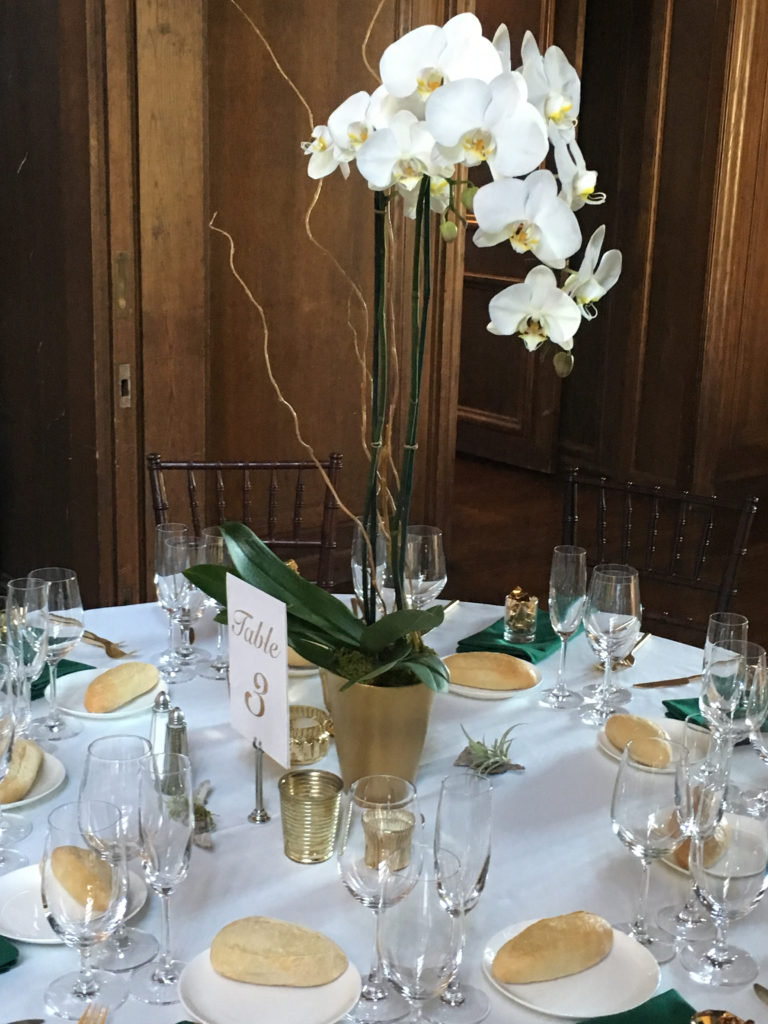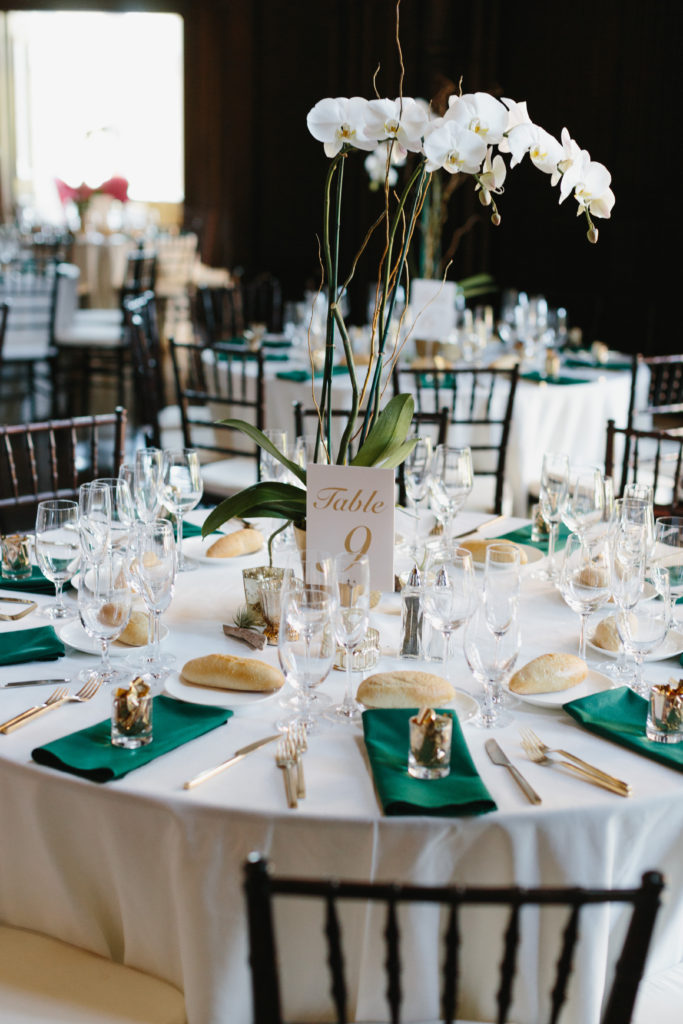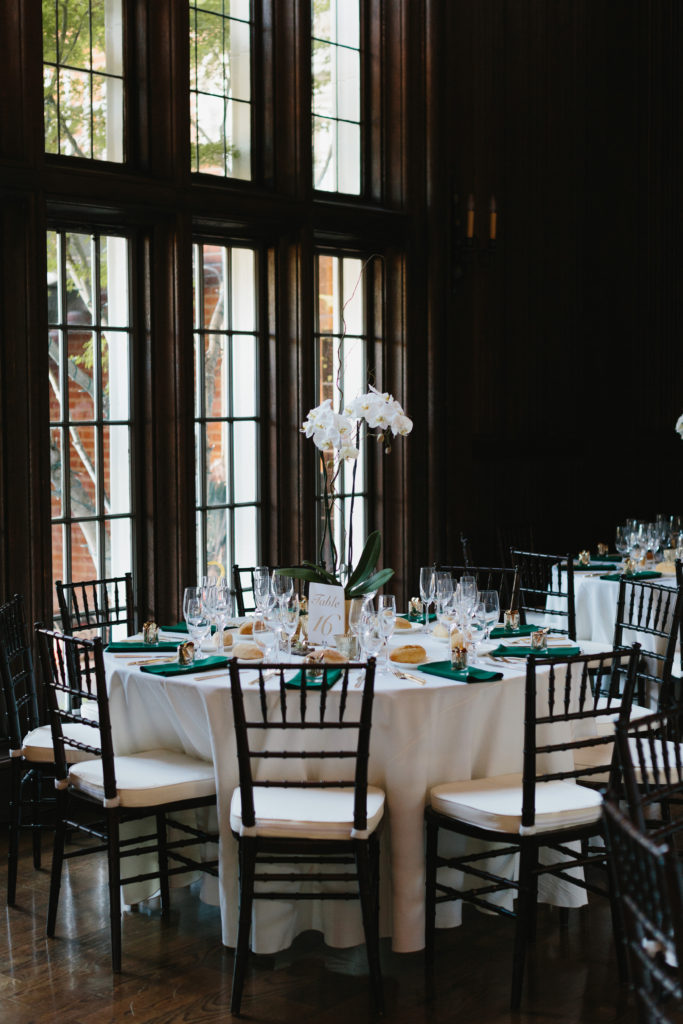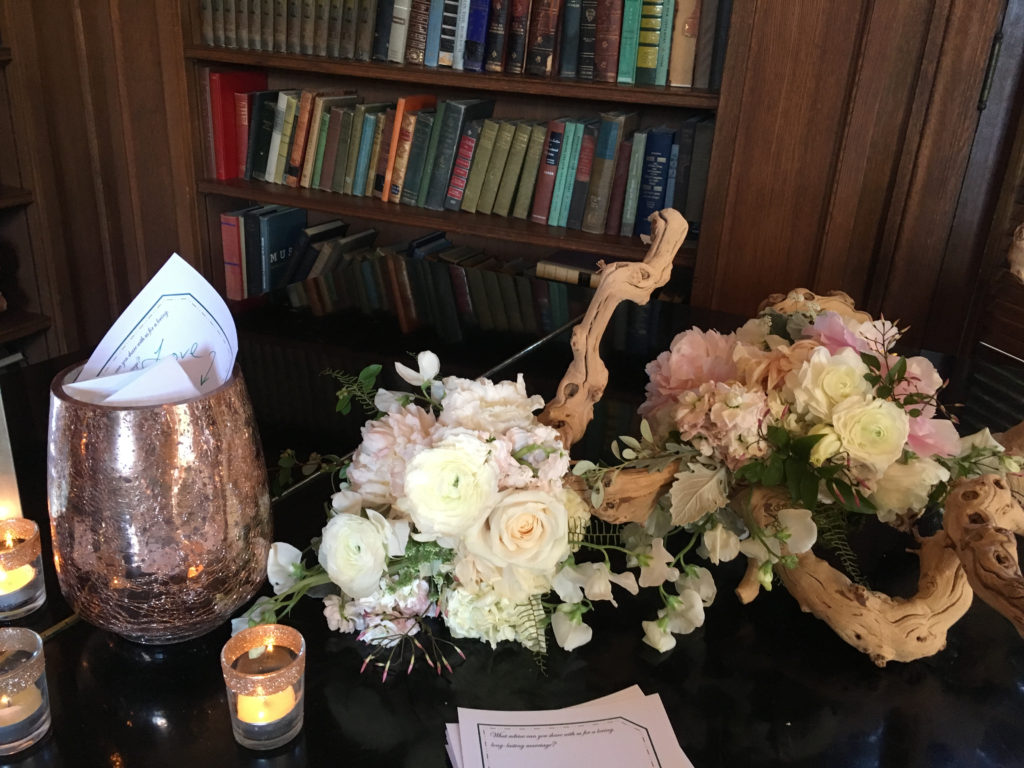 and my two fabulous assistants Angeliki Menig and Haneen Saideh were arranging escort cards (hand-calligraphed by A Day Like No Other) …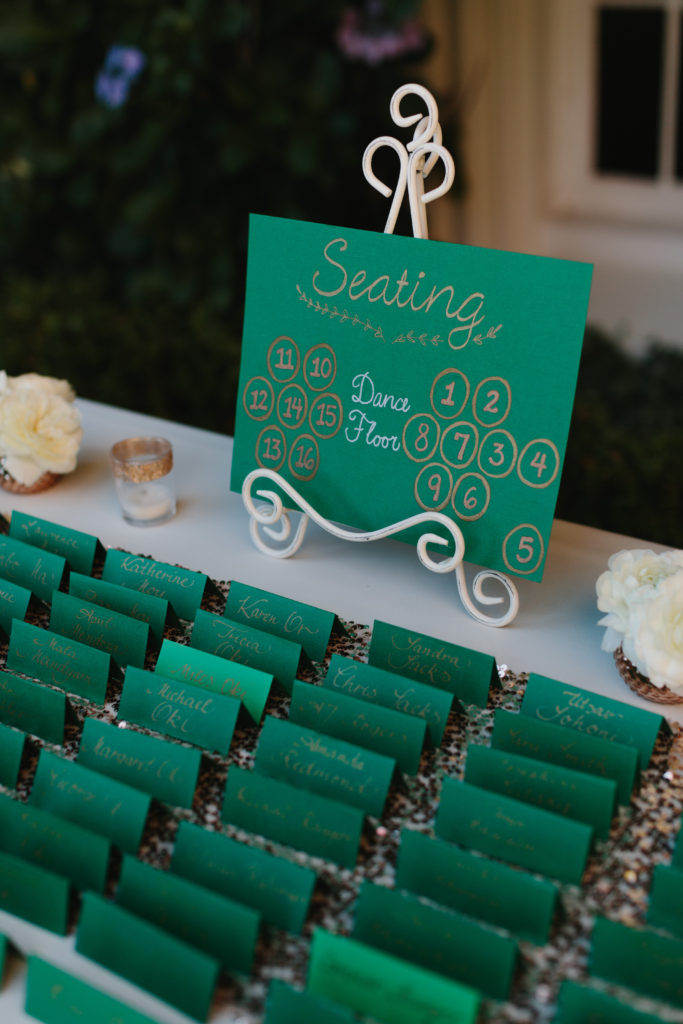 and guest book table …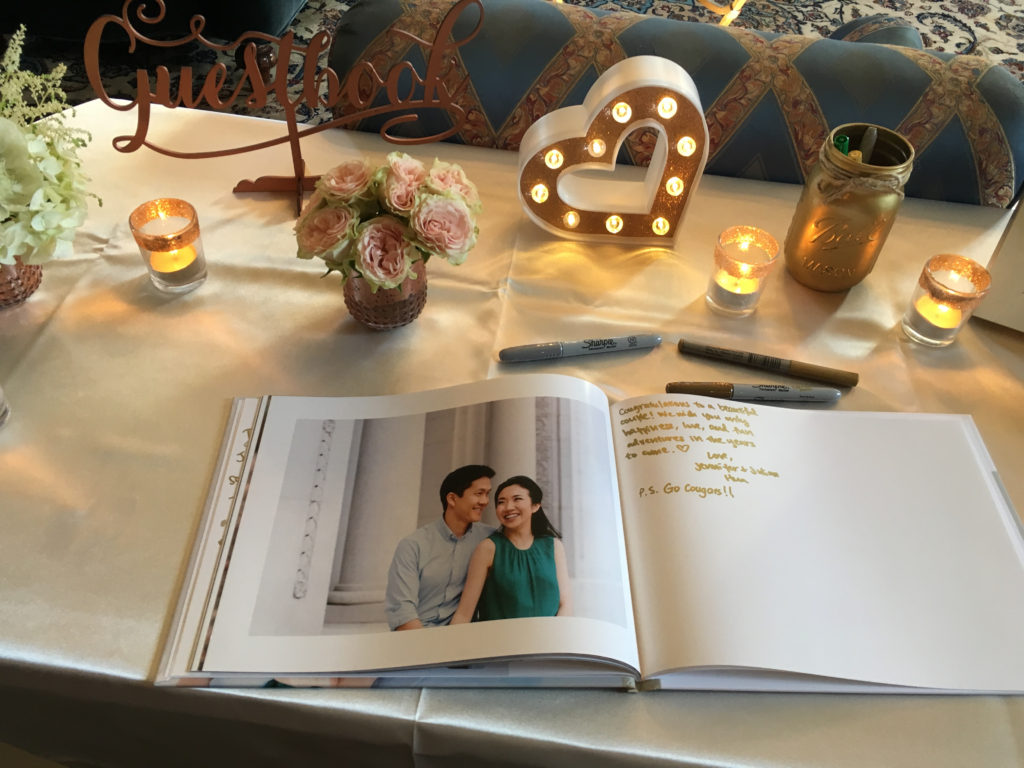 … and so much more. DJ Nick Conforti of Sound in Motion installed all we needed for ceremony, cocktail hour and dining, and Satura Cakes and Mr. & Mrs. Miscellaneous contributed wedding cake and ice cream bar, respectively.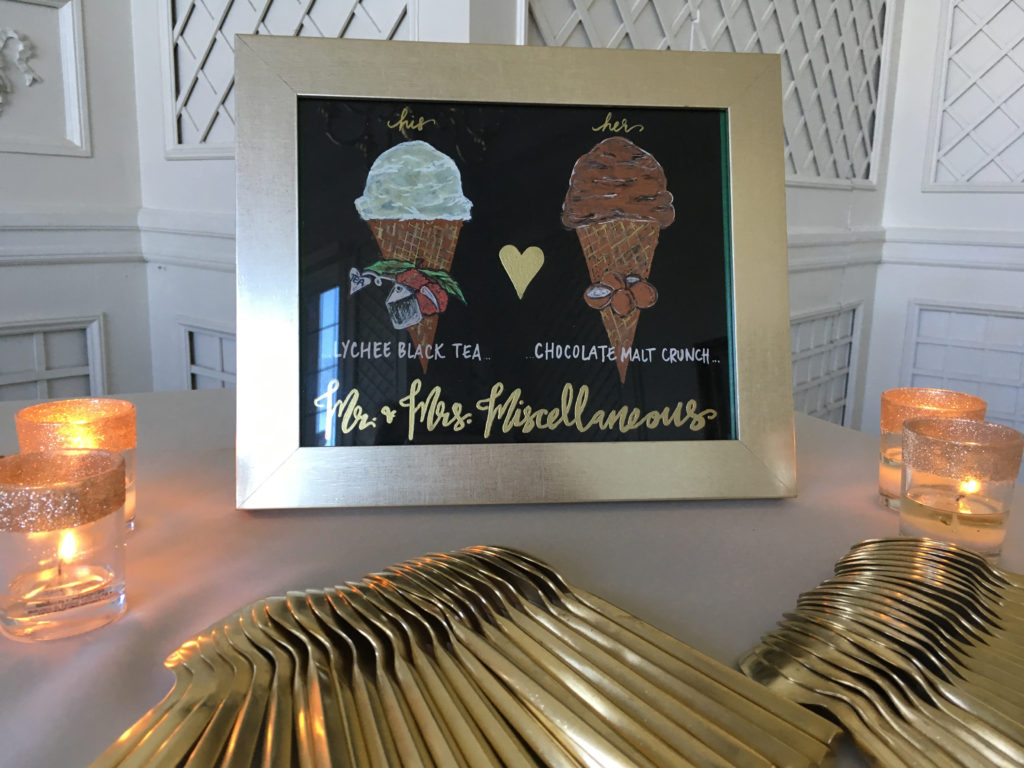 Guests were greeted in the driveway by… bride and groom, dancing in the breeze! (Wendy and Jason do have a great sense of humor – you can tell!)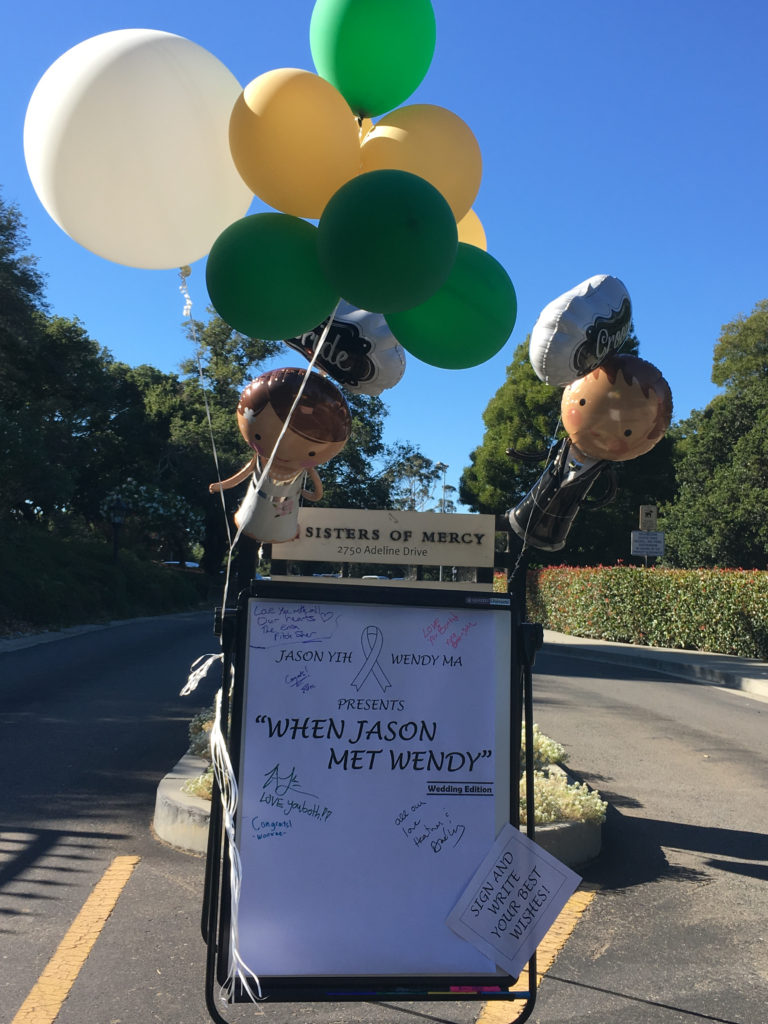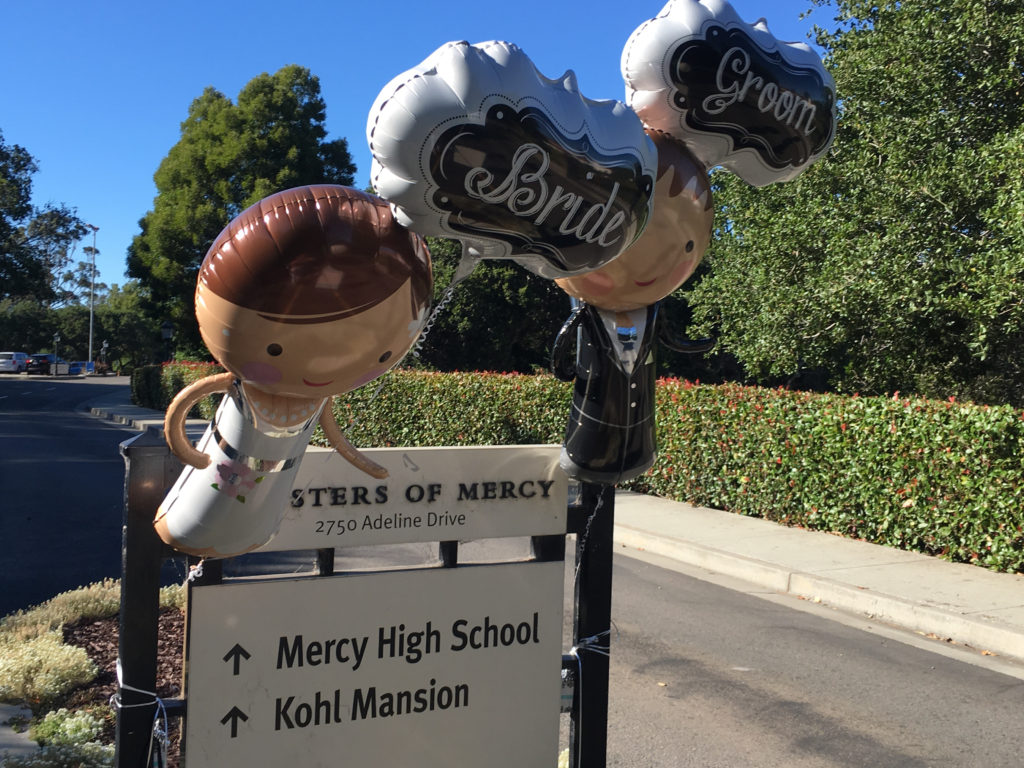 But then things got serious – seriously elegant, that is…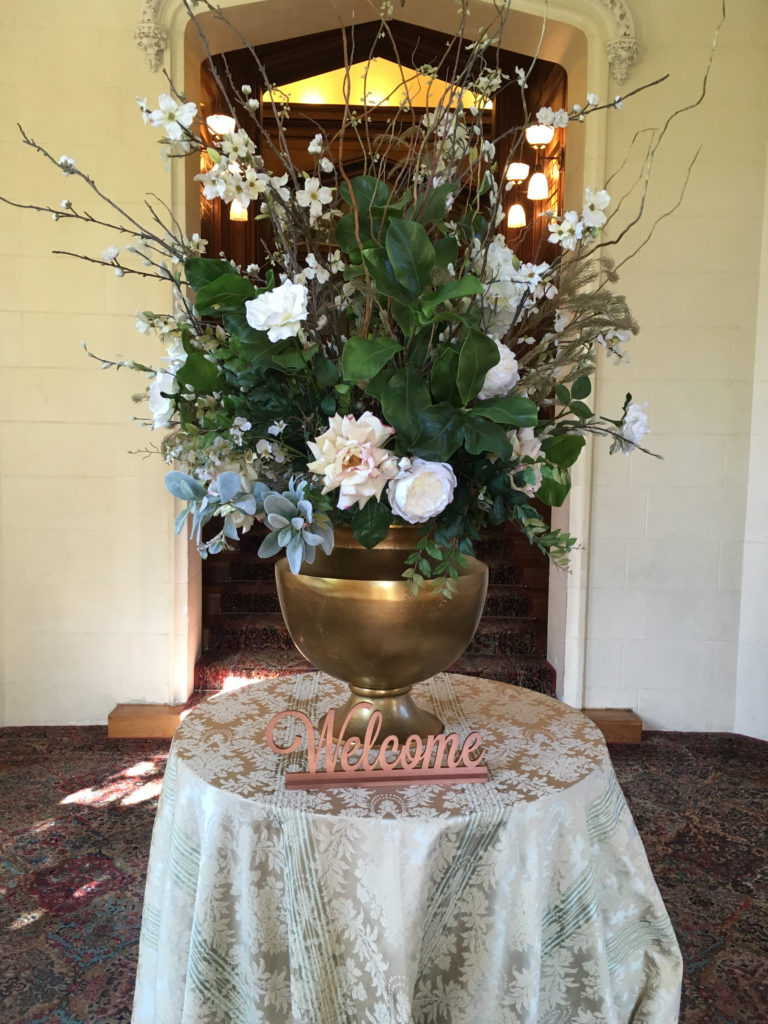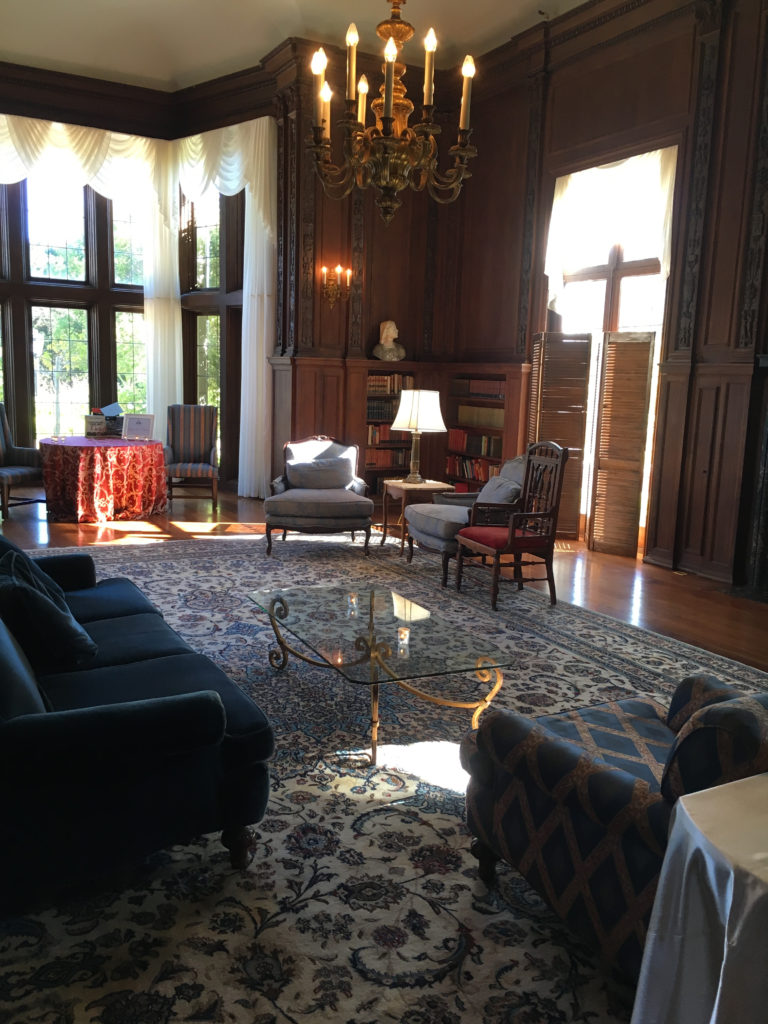 Outside on the ceremony lawn, refreshments were ready for the guests – a welcome treat at 81 degrees!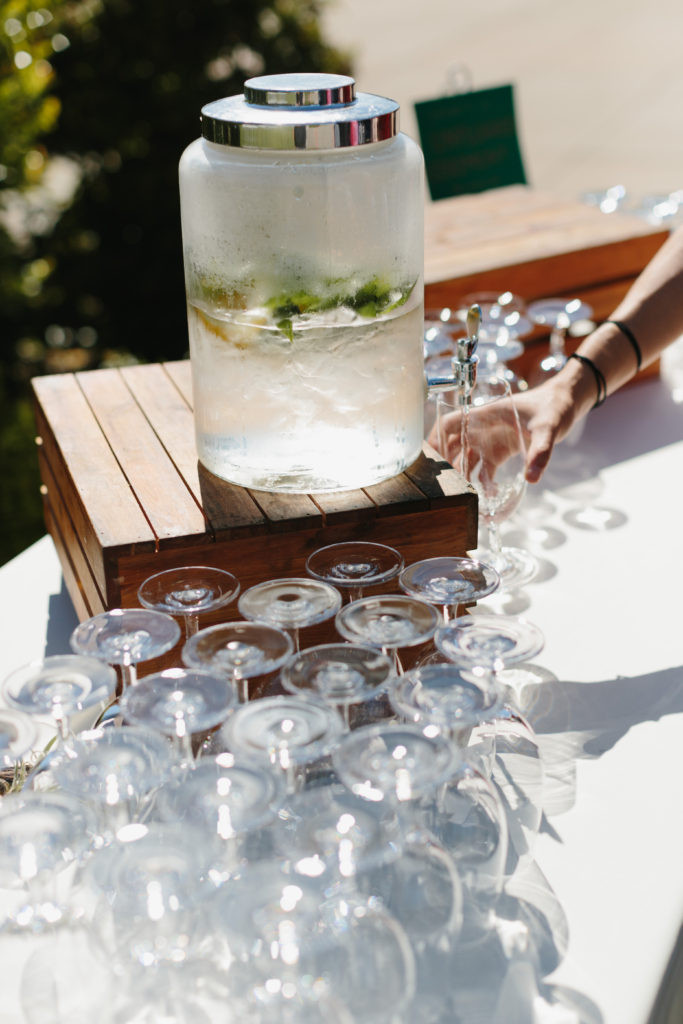 Ready for the long-anticipated moment: here comes the bride!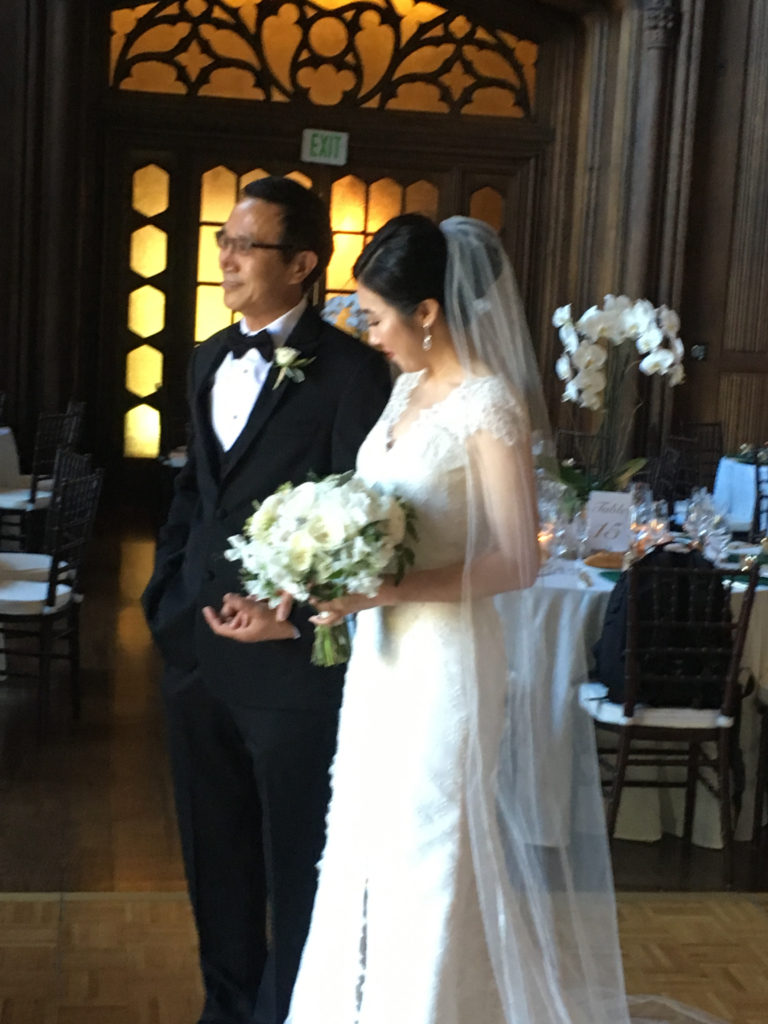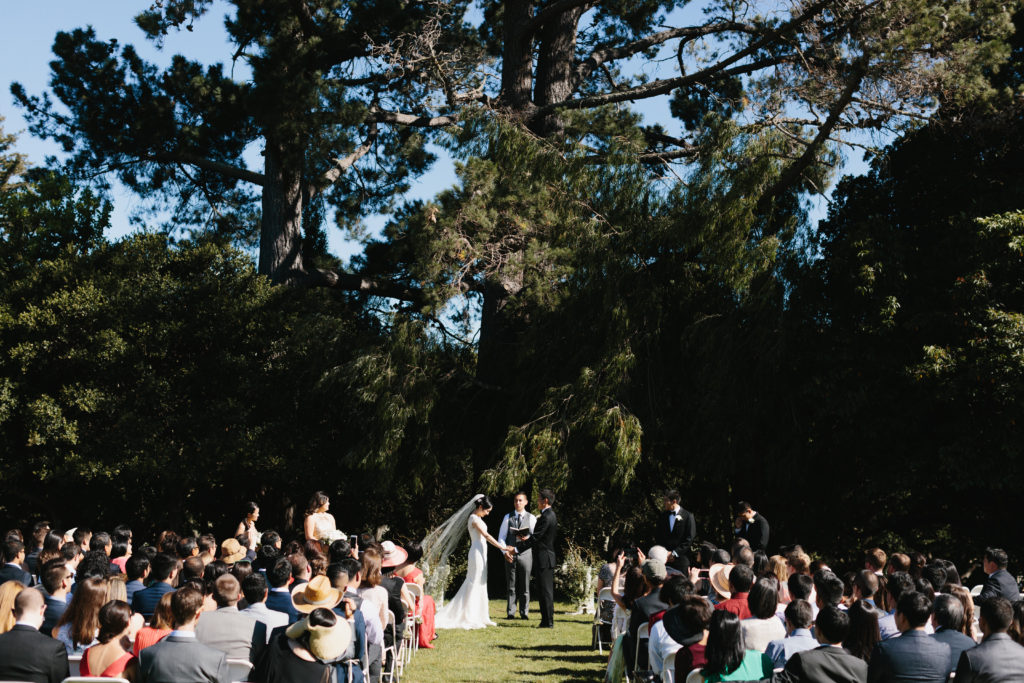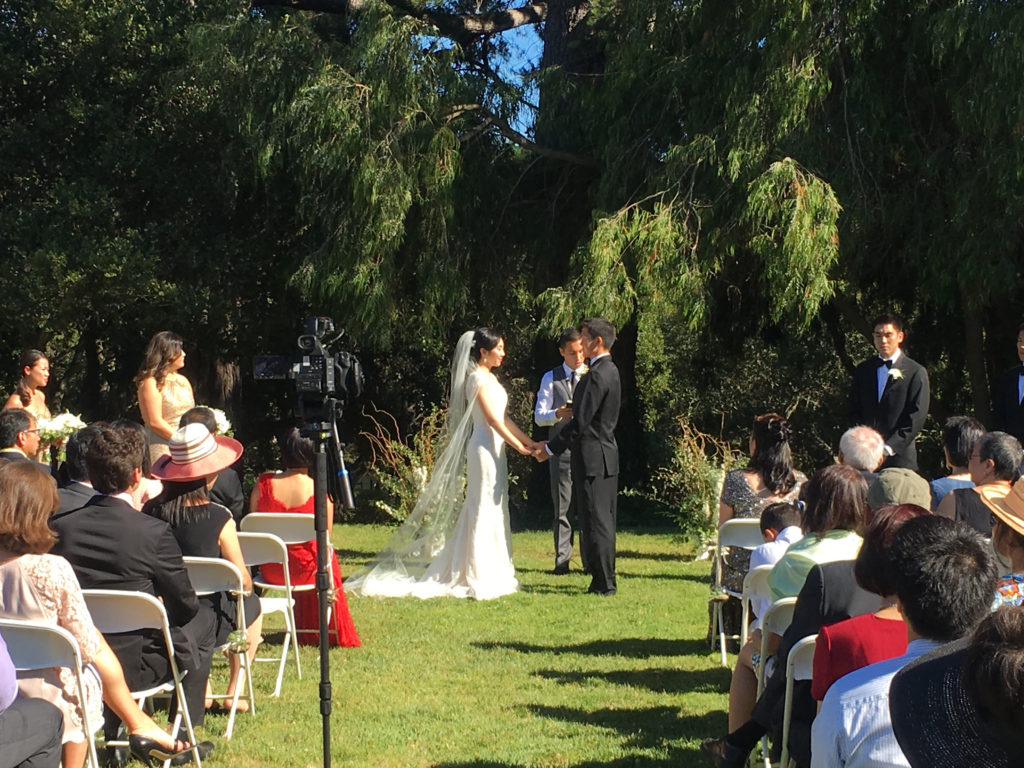 Wendy was unstoppable on her walk down the aisle, even as her veil caught the breeze, got stuck briefly and tried to hold her back!
The ceremony was officiated by a longtime friend of the couple's and was lighthearted, brief and very, very personal.
Just married! Time for more photos, cocktails – and the whole glorious party that's going to ensue!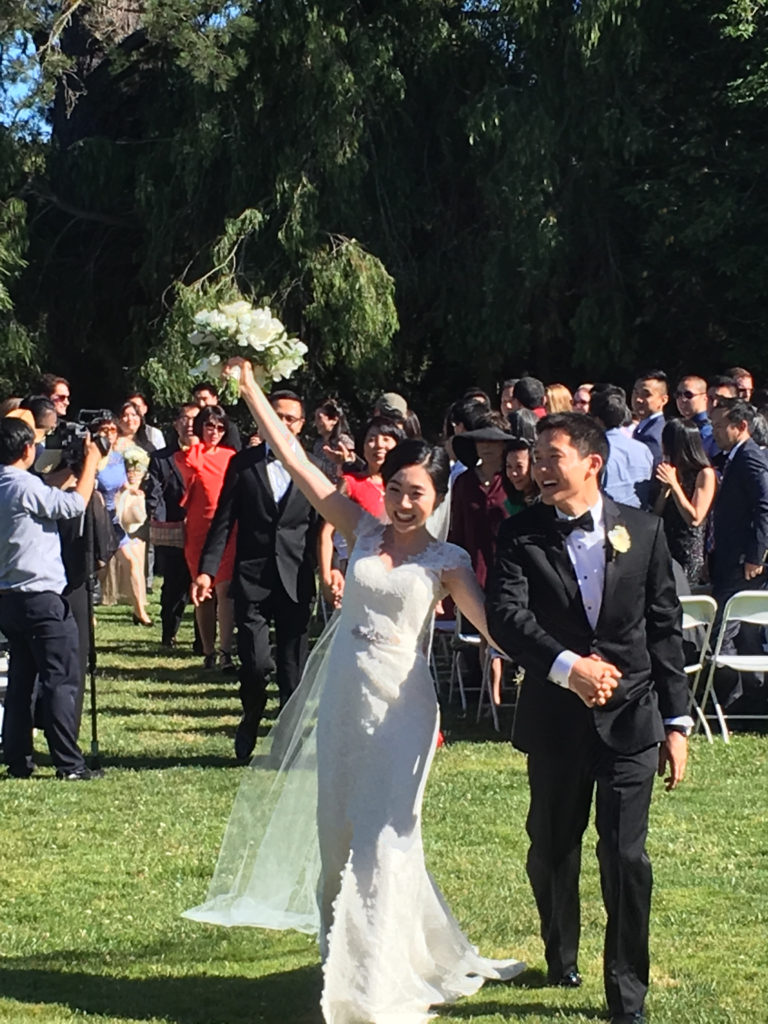 Time for portraits – Kohl Mansion offers a lot of beautiful backdrops for that!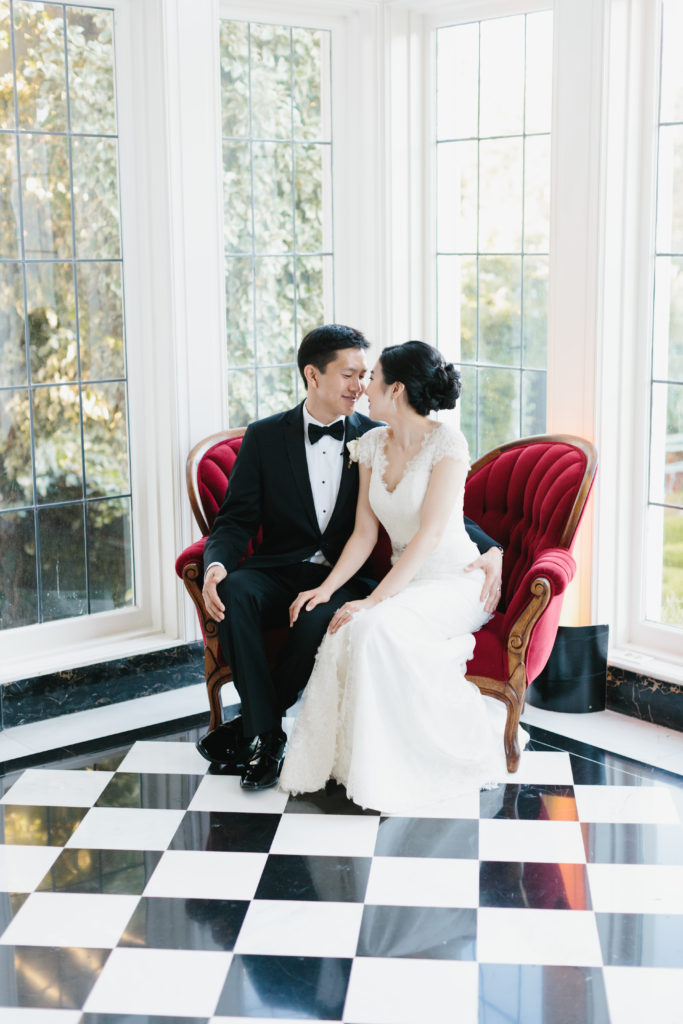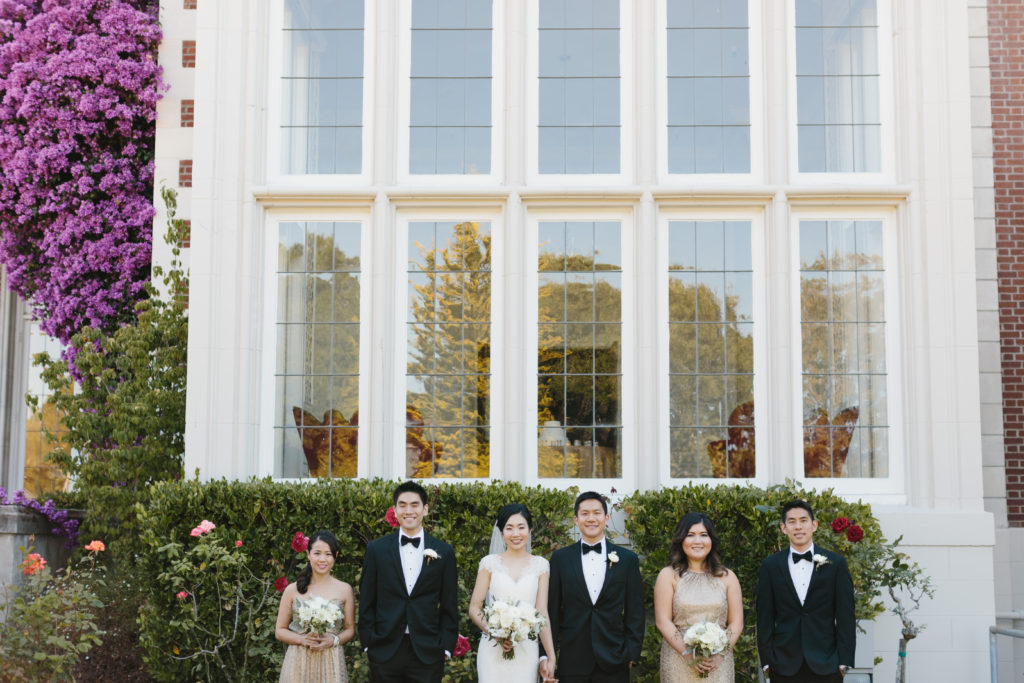 After dinner – there was OF COURSE more to come… first off, cake cutting, but "ice-cream feeding!" Ice cream aficionados Wendy and Jason did feed one another, but with a tweak on tradition: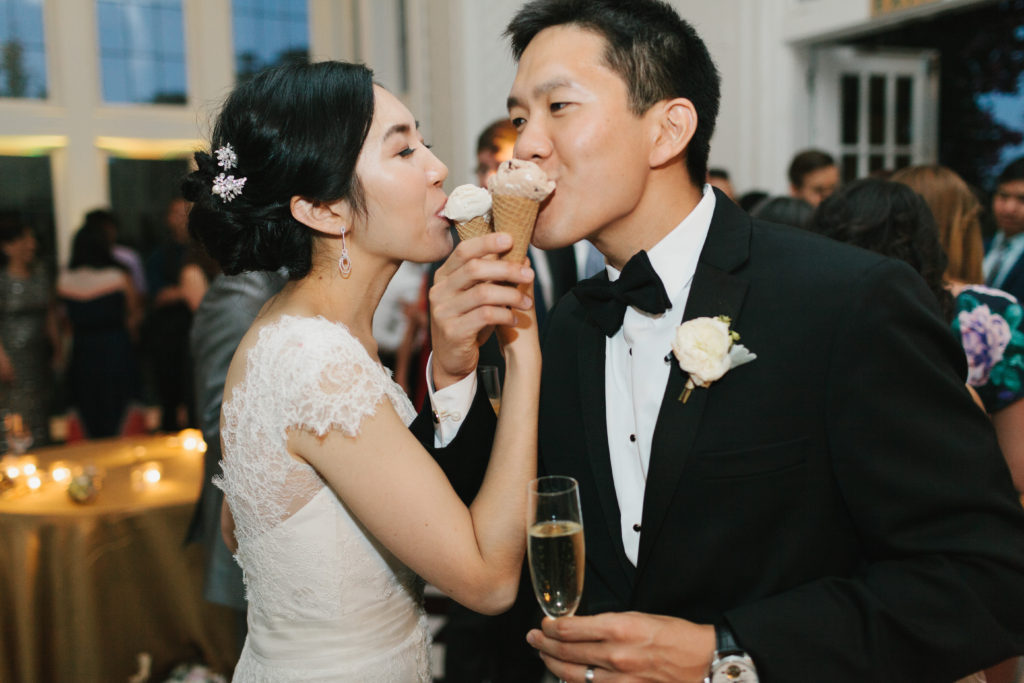 And then: their Grand Entrance as "Mr. and Mrs."…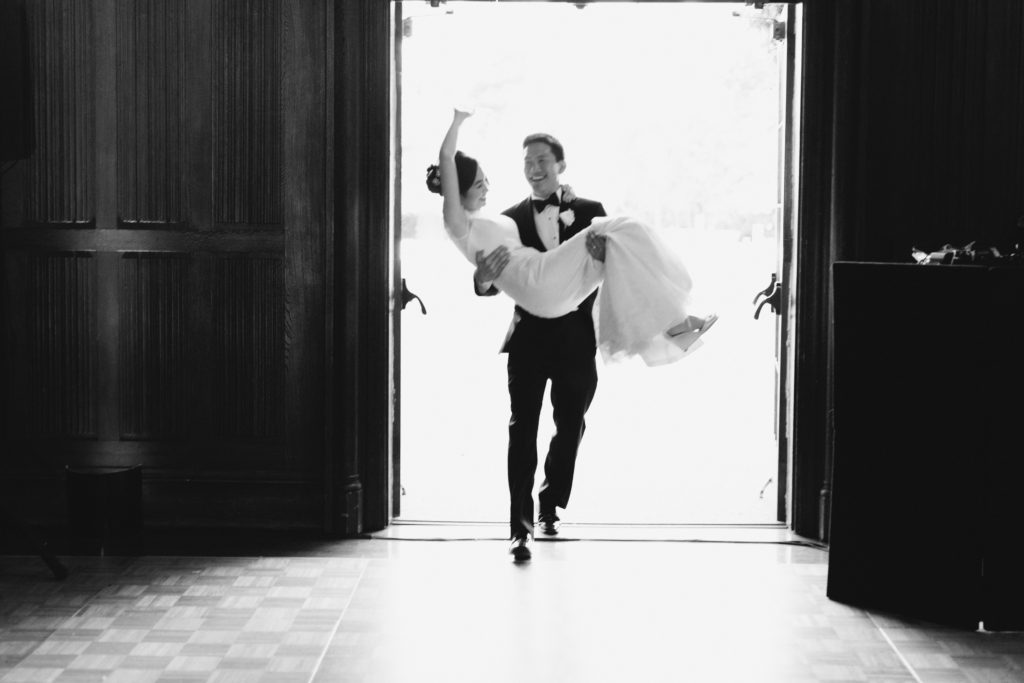 … followed by an epic dance party!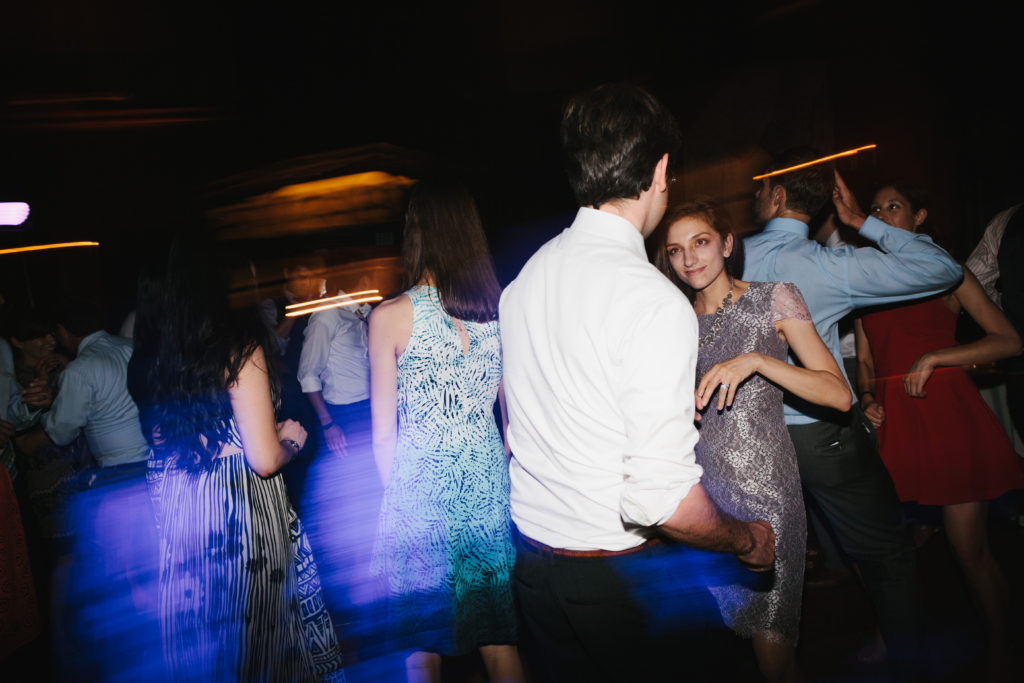 And here is the day – in live action, courtesy of Kien Pictures…

Wendy & Jason Wedding – Highlight – Kohl Mansion from Kien Pictures on Vimeo.
Many happy years together, Wendy and Jason! Keep celebrating!