One of the most prestigious San Francisco event venues, the venerable Bently Reserve, and the go-to event entertainment company in SF – Entire Productions –  had both something to celebrate (their new look!), and they joined forces and did it together… beautifully so, as was to be expected!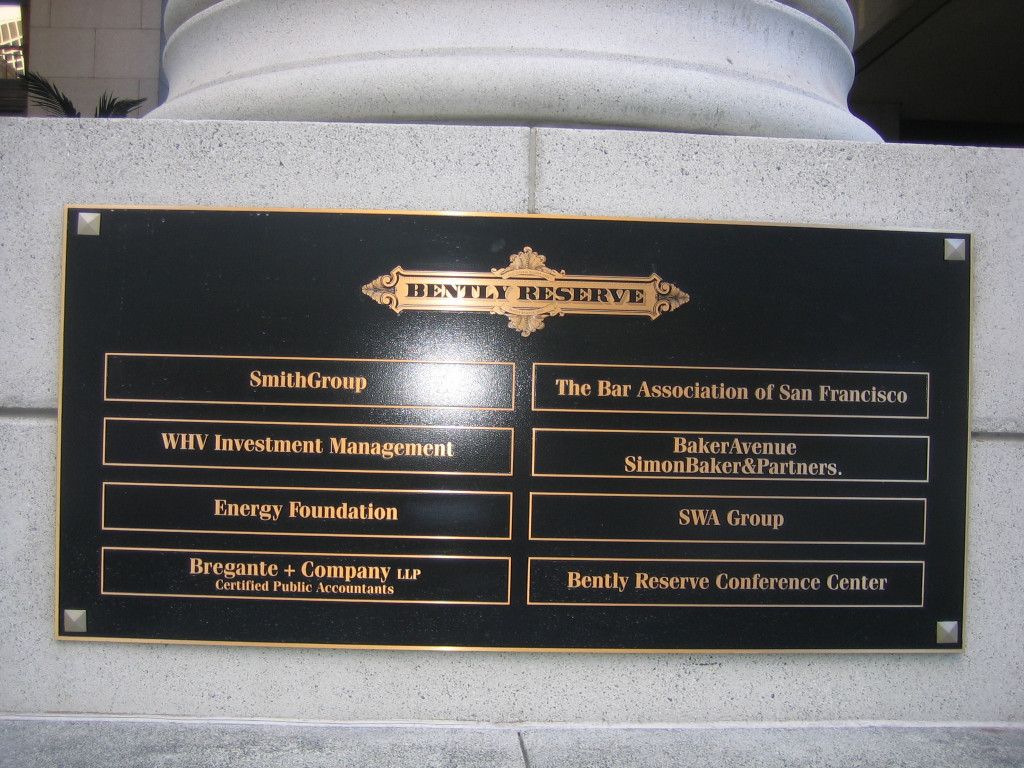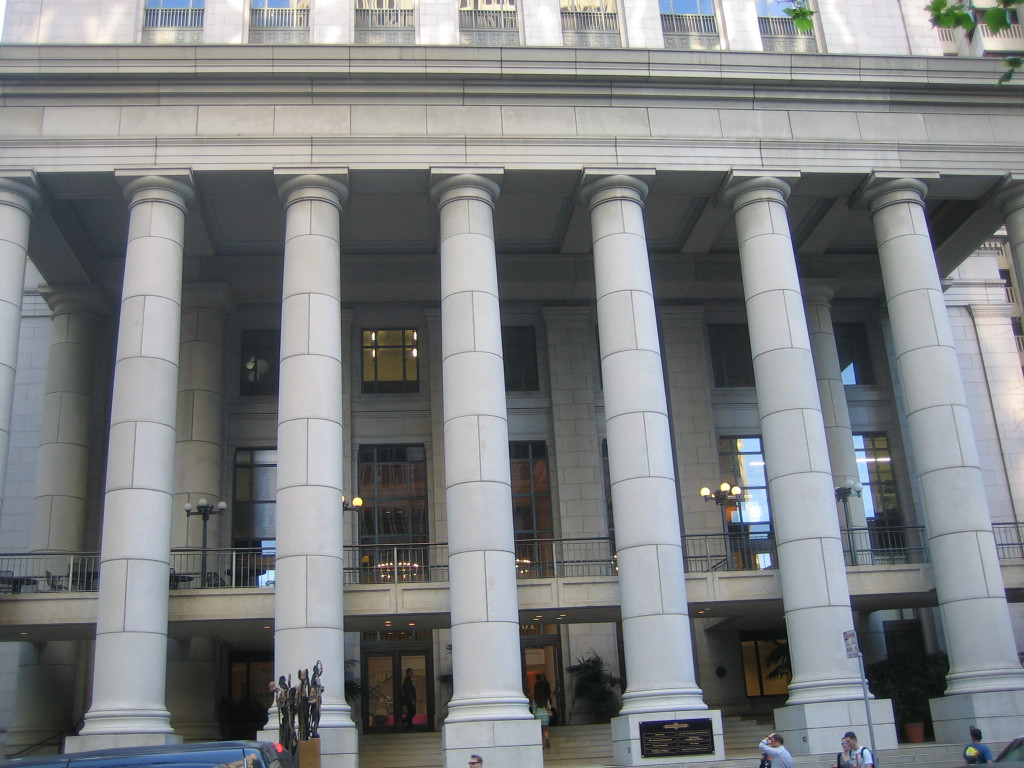 Yesterday night, their "Spring Awakening" party drew a prestigious crowd, a true "Who's Who" of the top Bay Area event professionals. (Wasn't I lucky to be invited?!). Just in the first hour I met hostess Natasha Miller of Entire Productions, who had brought a whole army of her entertainers –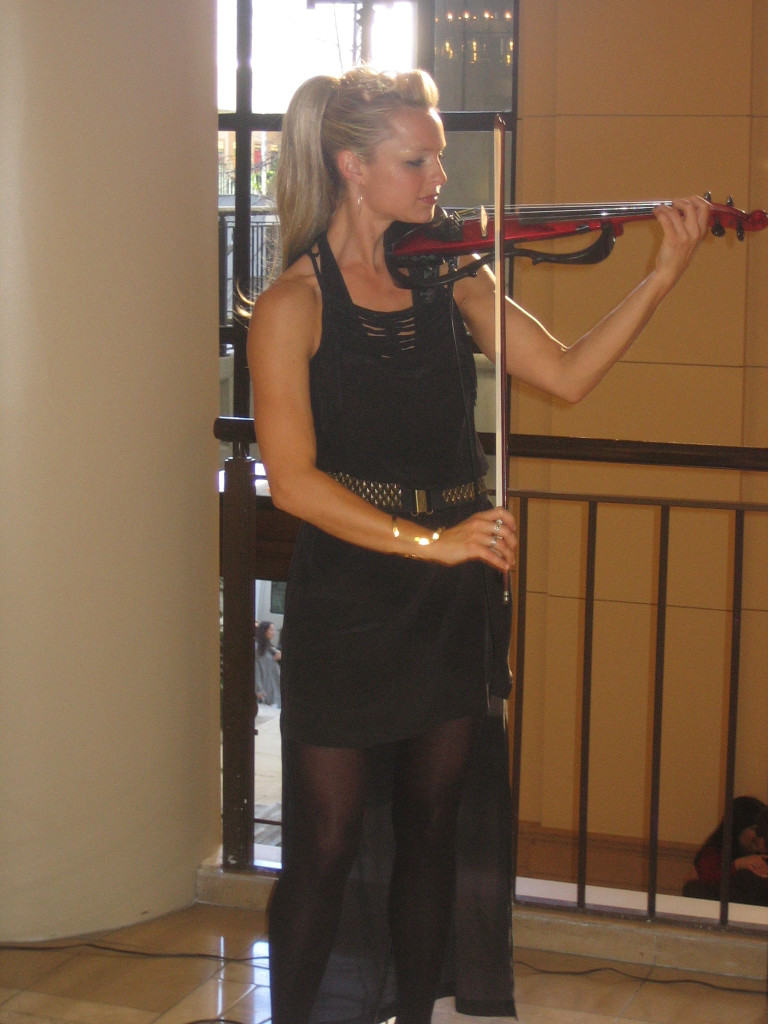 starting with a violinist on the mezzanine, looking down on the Great Room…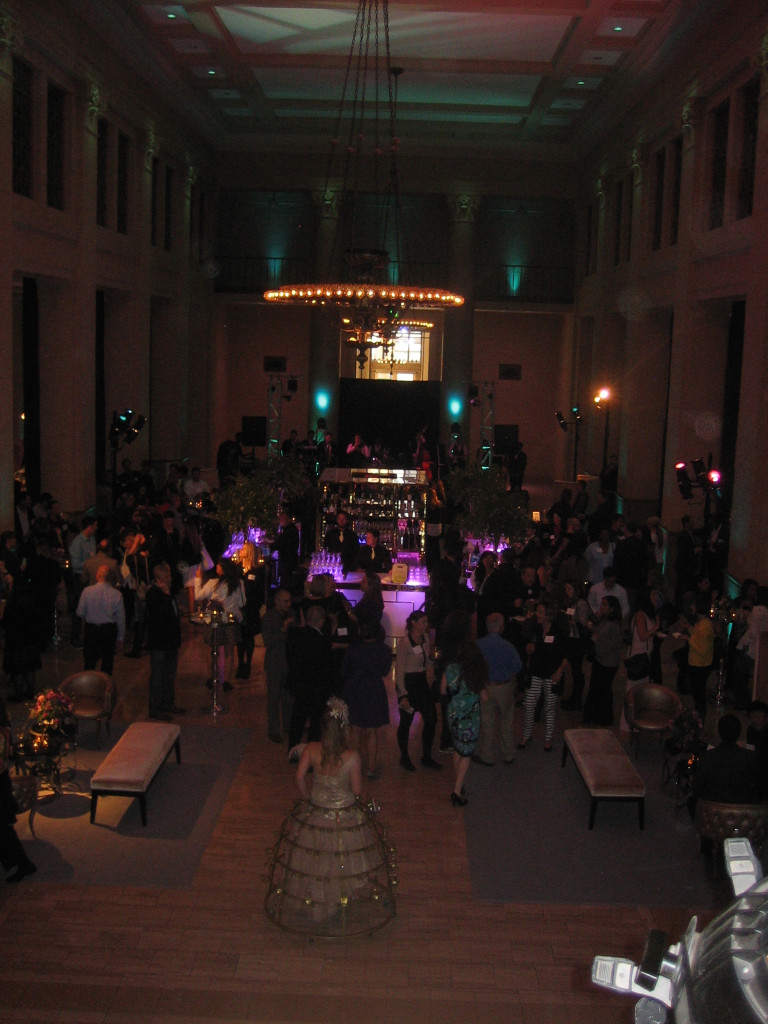 … where the "415s" kept the crowd going.
Who else was there? My friends and fellow wedding planners Duncan Reyes of Events by Design, Fred Sullivan and Jaime Botello of Sullivan & Botello Events; caterers John Silva of Culinary Eye and Fernando Ciurlizza of La Bonne Cuisine, while Ranjan Dey's New Delhi Restaurant was busy serving delicious paneer bites, as were Janet Weisberg of  Ladies Who Lunch and 49Square: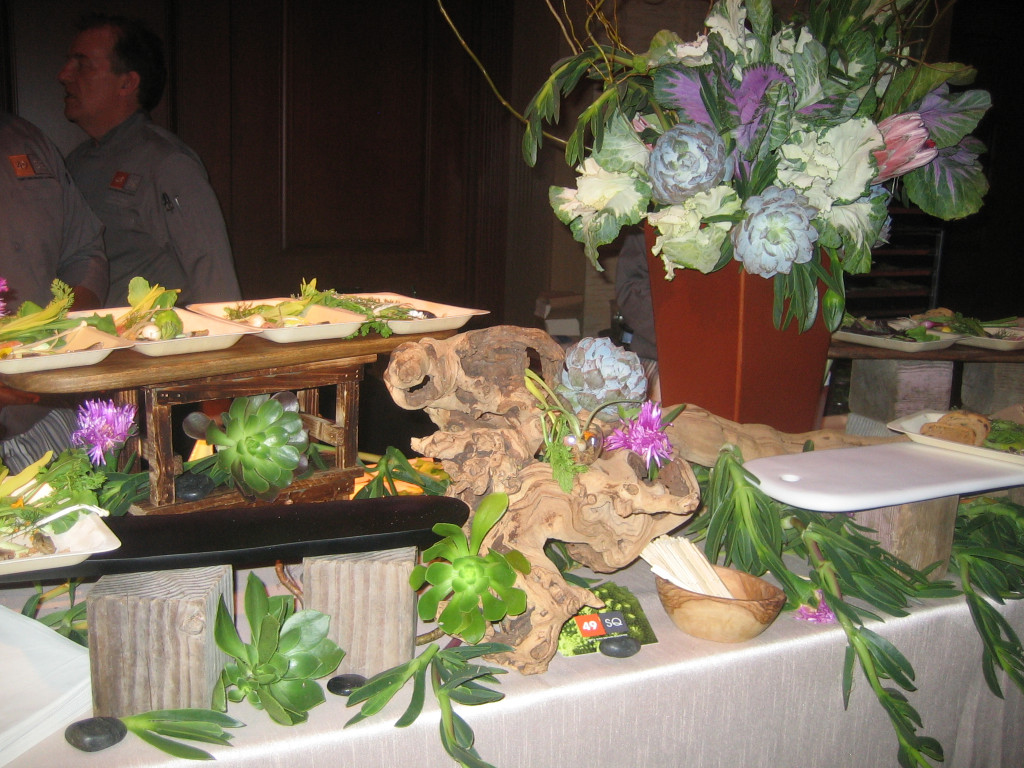 To wash it all down, guests could help themselves to a glass of champagne from the strolling "Champagne Skirt", again provided by Entire Productions: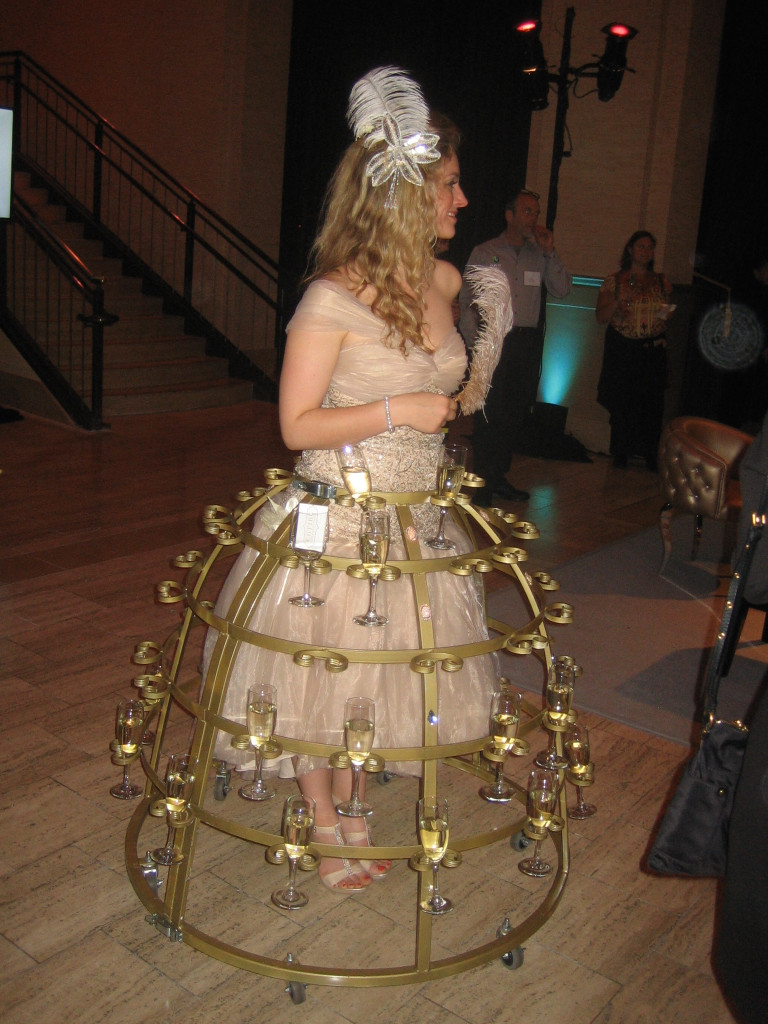 Guests might go on watching the stunning contortionist performance courtesy of Entire Productions…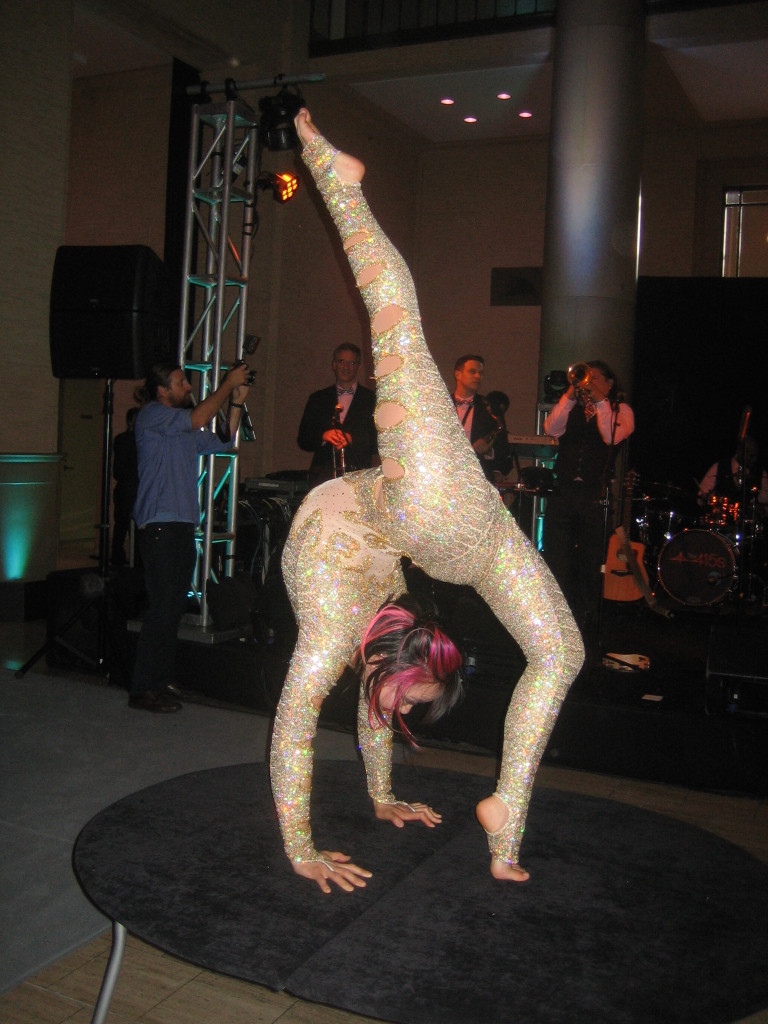 … from a comfortable lounge area provided by Blueprint Studios and decorated with floral arrangements from Michael Daigian Design and Amy Burke Designs: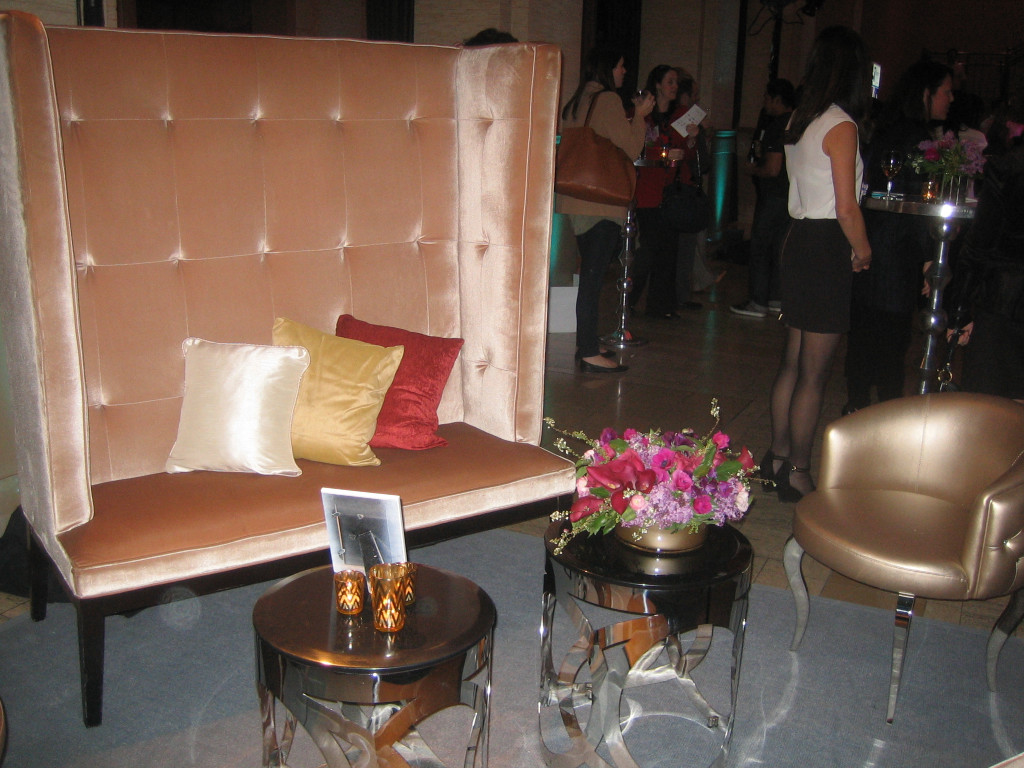 Susan Sheinkopf's Party Staff made sure all guests were perfectly taken care of, and I and all my other friends that I met – catering managers Mariell Rahmani of the Fairmont SF, Chrissy Wolfman of the Intercontinental Mark Hopkins, Helen Wu of the Presidio Trust; photographers Misti Layne and Clane Gessel, florist Pat Gibbons and videographer extraordinaire Thomas Hughes – we helped ourselves to all the delicacies including yummy mini cupcakes from The Whole Cake.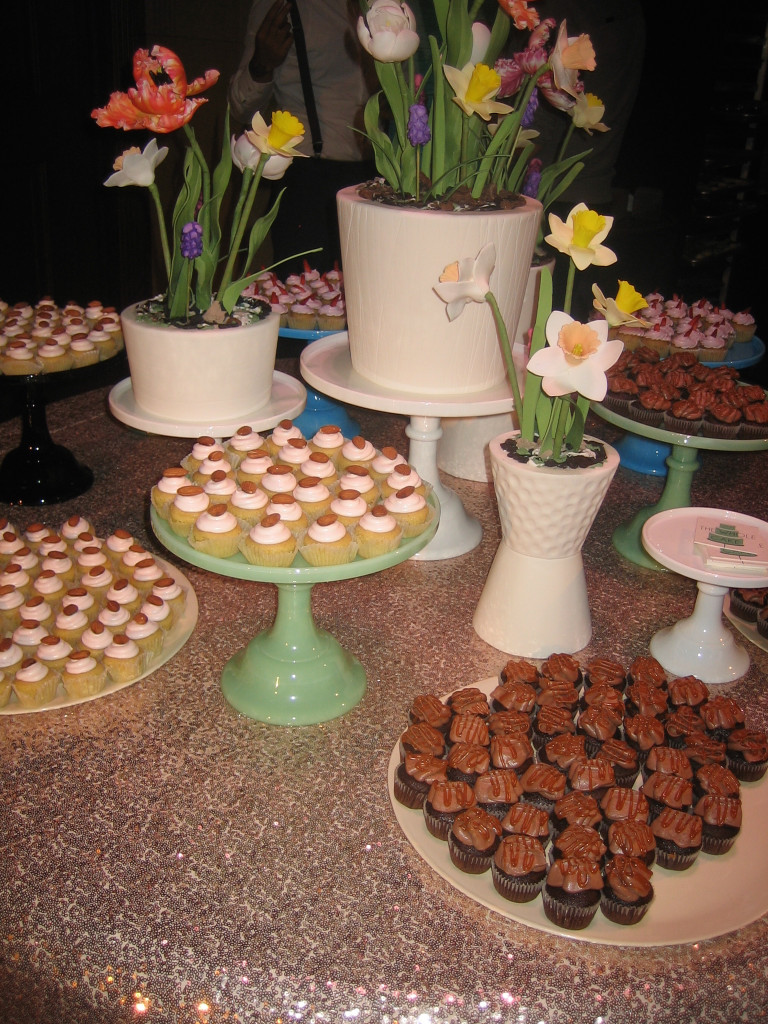 Photographer Colson Griffith and cameraman Patrick Sedillo captured it all, while wedding media queen Cristine Thomas of Today's Bride certainly found a lot of news and eye candy to report on! And what's so great about events like this – not only do they give us the pleasure of coming together with our longtime friends and colleagues outside of our work environment, not only are we being pampered to no end (as described!) – every time I  make new discoveries! There is always a business I haven't worked with yet at my wedding events but that's so fantastic it immediately lands on my "radar," and, of course, new contacts and friends. Last night, for example, I was introduced to Bailey Nakano of the Regency Center, and we immediately hatched a plan to do an event there together. Such is the vibrancy of the SF Bay Area wedding pro's community! I love it…. Thanks again, Natasha, for having us all, and for having me last night!