When Macy and Josh contacted my company, A Day Like No Other, for help with their wedding planning, one thing was clear from the get-go: with their 70-hour work weeks, they would need help. A lot of help! So I had my work cut out for me. They had chosen a spectacular venue for their nuptials, Thomas Fogarty Winery in Woodside – an elegant setting surrounded by vineyards, high up on a mountain ridge, with endless views of Silicon Valley and on to the San Francisco skyline.
Their top priority for their wedding day was to spend quality time with their families and friends – the one most precious thing in their lives! Their celebration would be simple and elegant, and, above all, relaxed and comfortable for all their guests. No glitz, no frills. The many months we had for planning simply flew by, and Labor Day weekend – wedding weekend! – was suddenly upon us. On a beautiful, warm, sunny Saturday, under blue skies and a slight breeze, all our planning work finally came to fruition; have a look!
For Macy and her bridesmaids, the day began with hair and makeup services by Jira Couture, and then both the ladies and groom Josh and his groomsmen convened at Fogarty Winery. With a little help from her bridesmaids…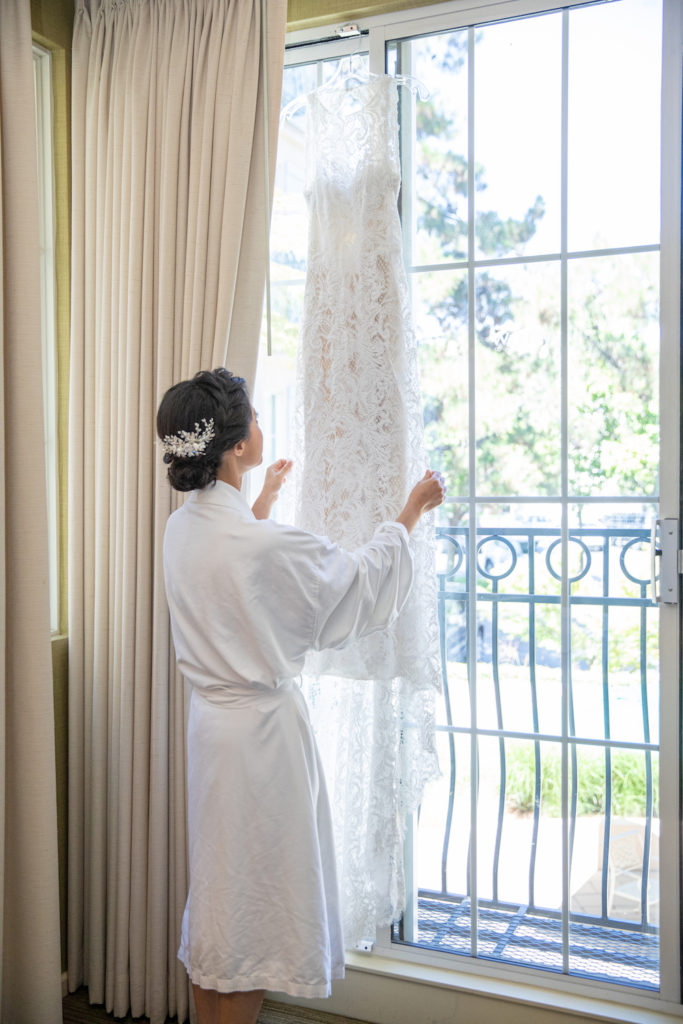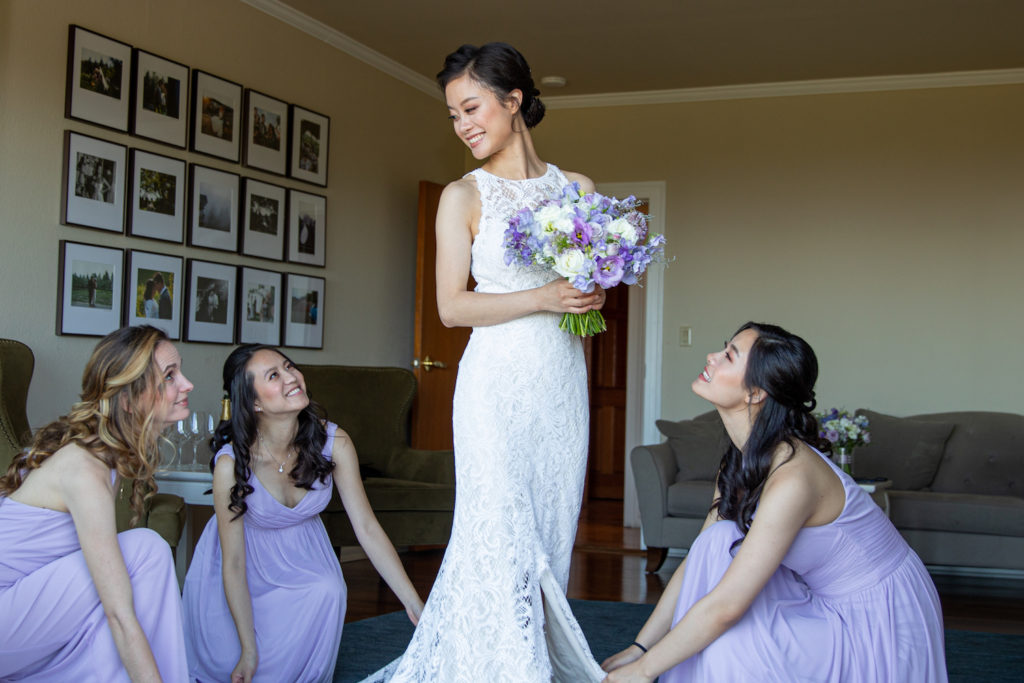 … Macy got into her showstopper backless lace dress…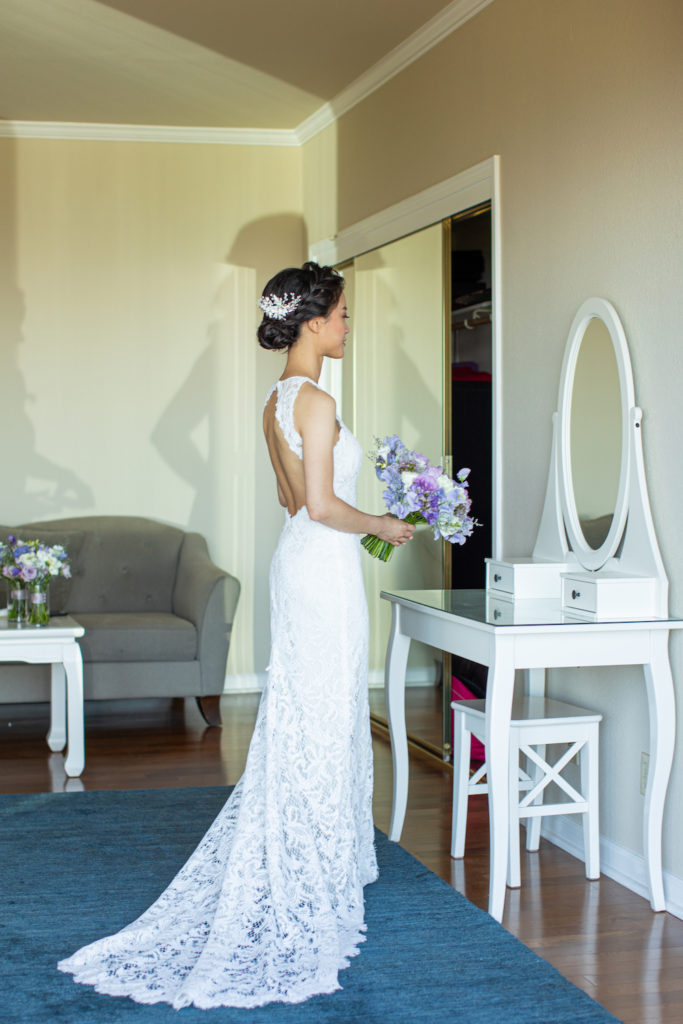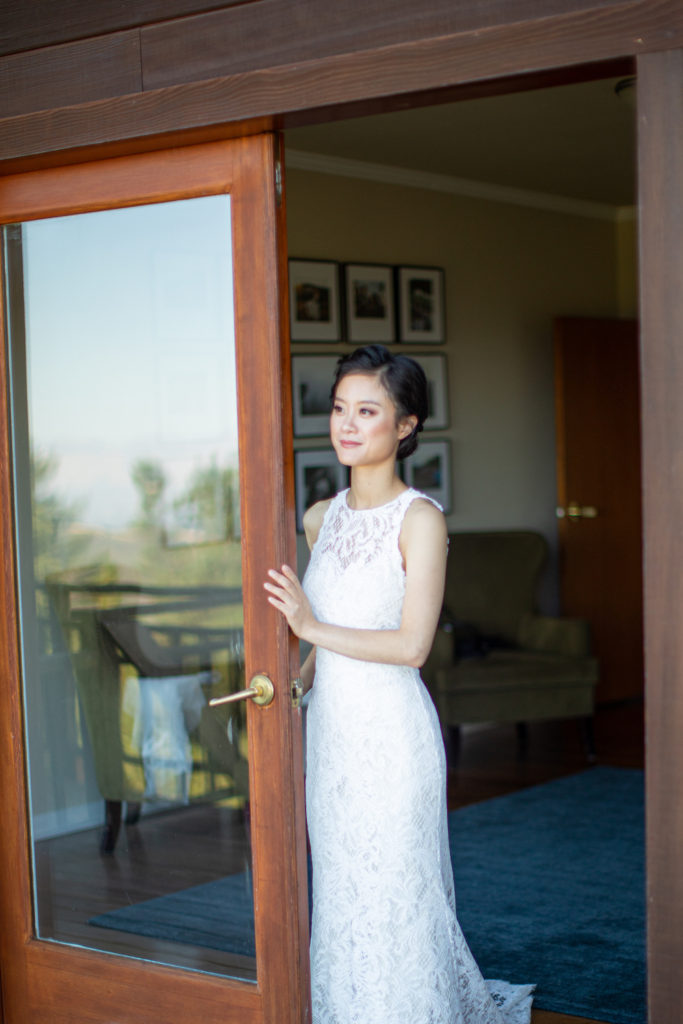 … picked up her summery, feminine bridal bouquet in all purple hues (by Green Petal Designs who provided floral decor throughout)…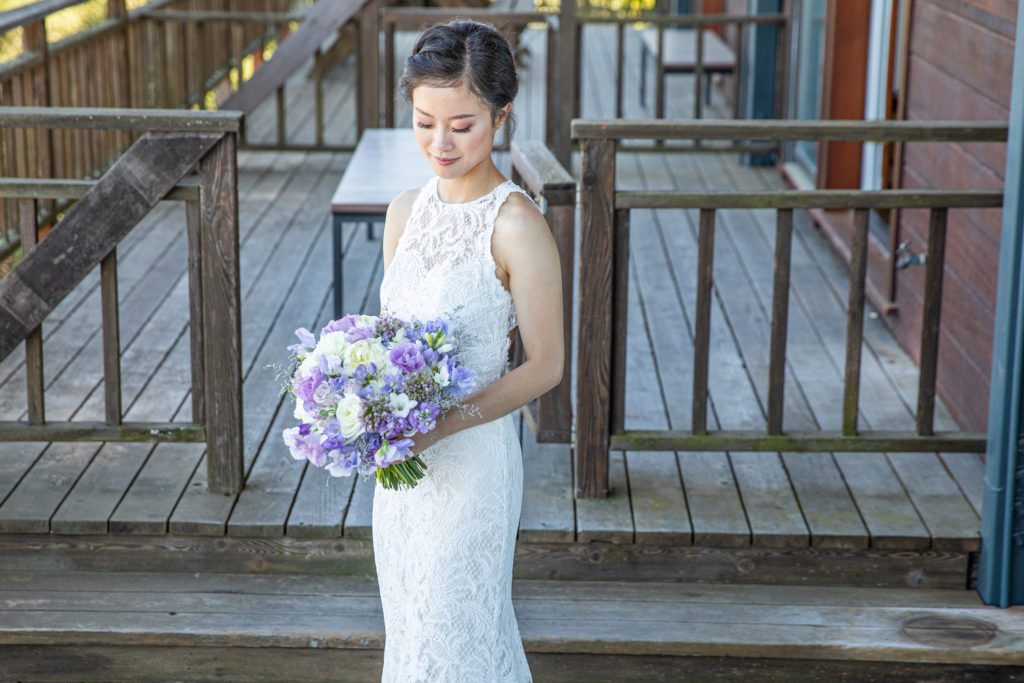 … and Josh also dressed up to the nines …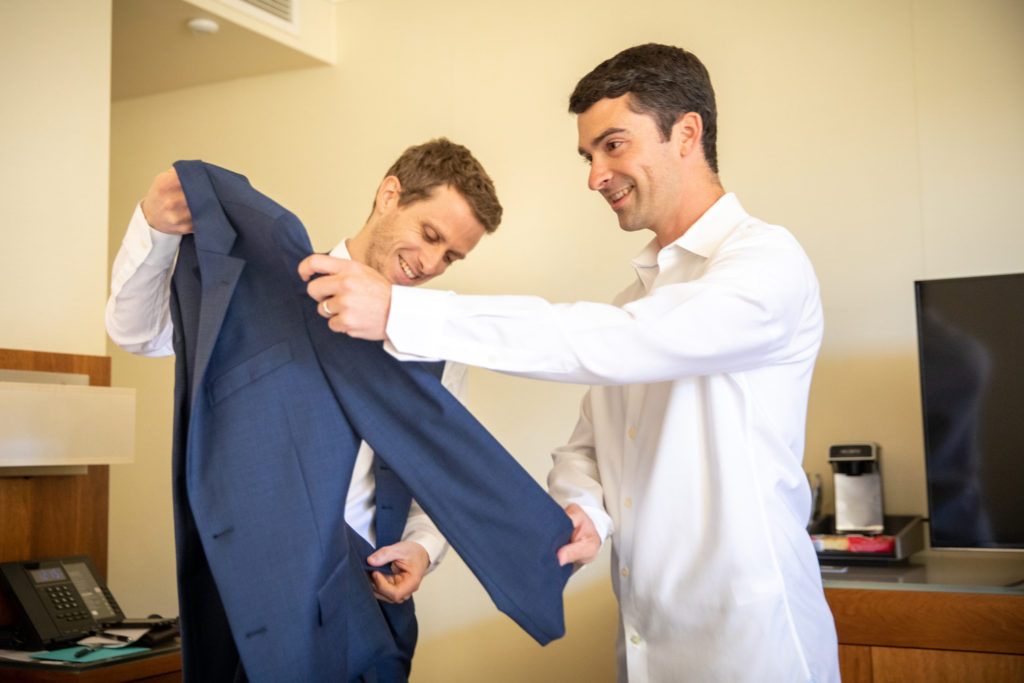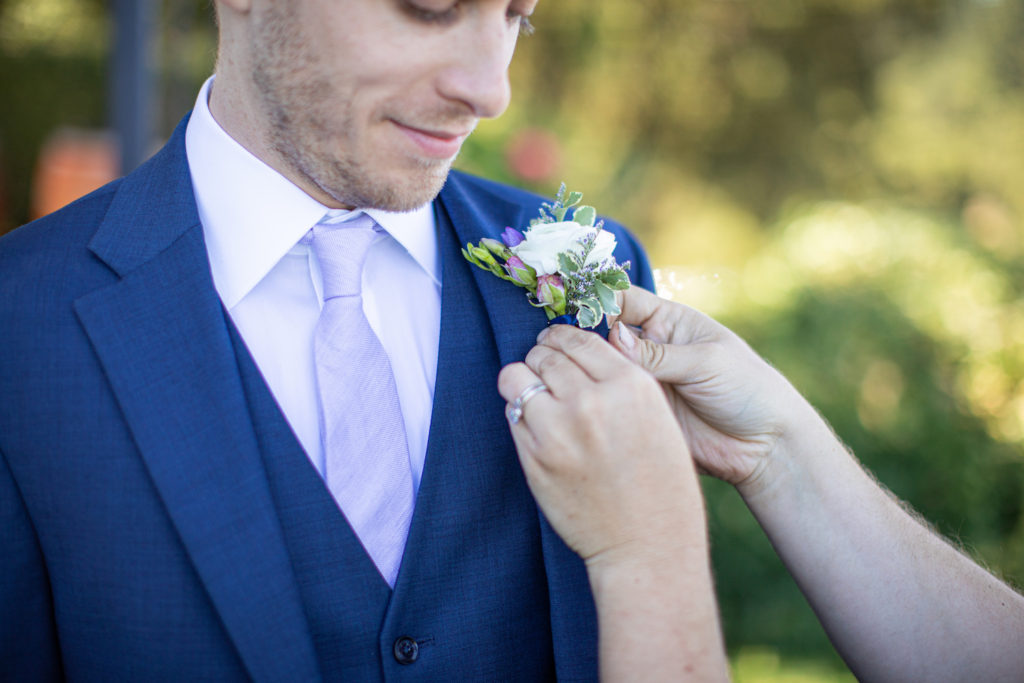 for the bride's and groom's First Look and many, many photos by Frank J. Lee.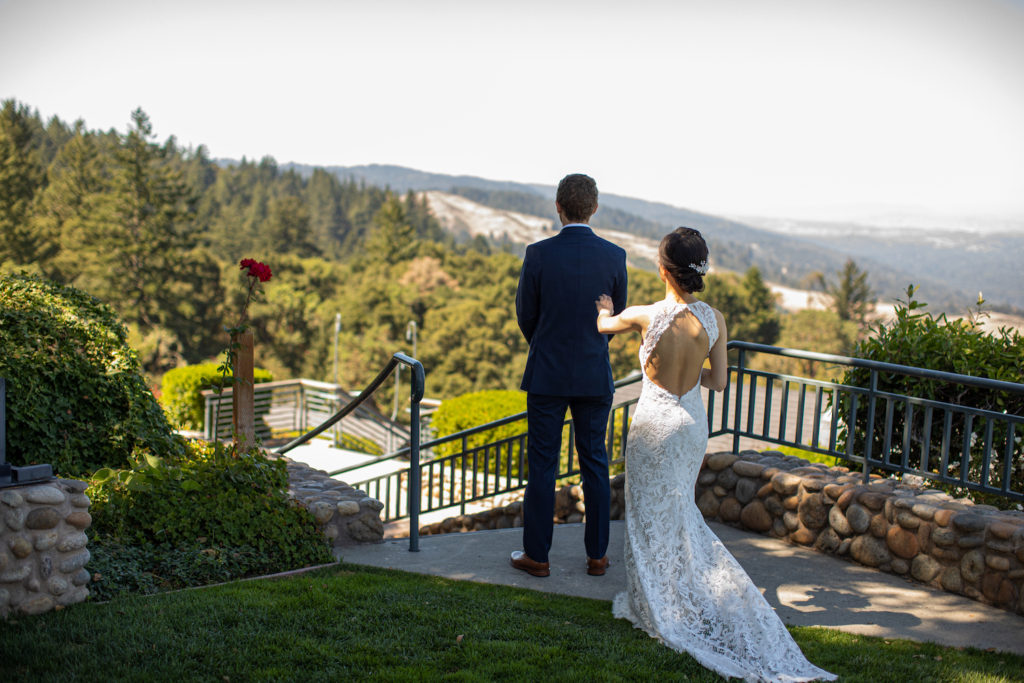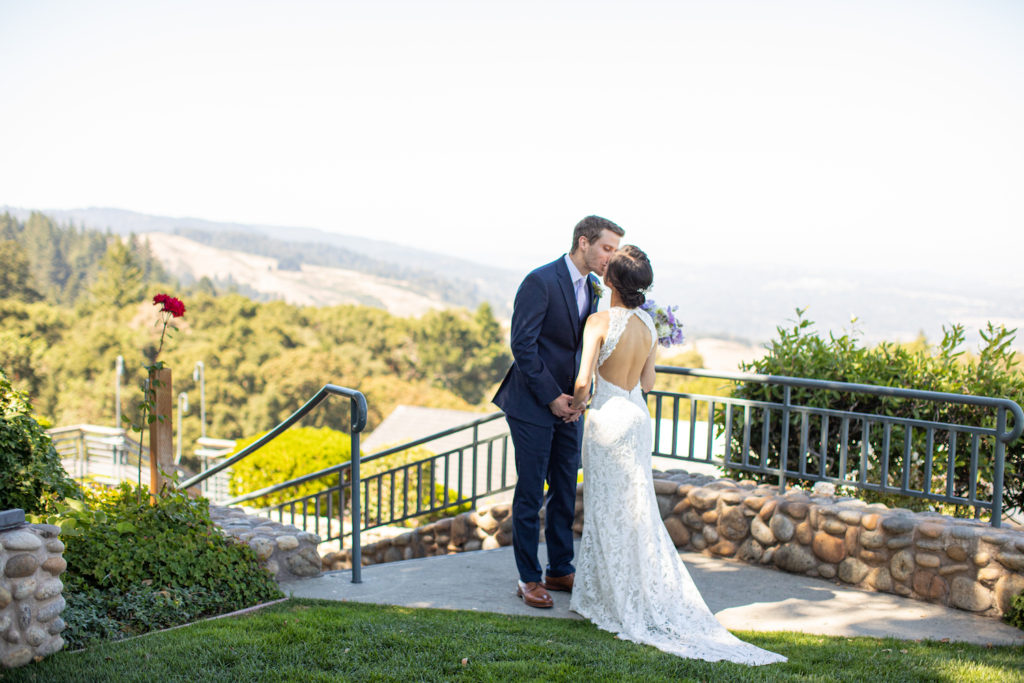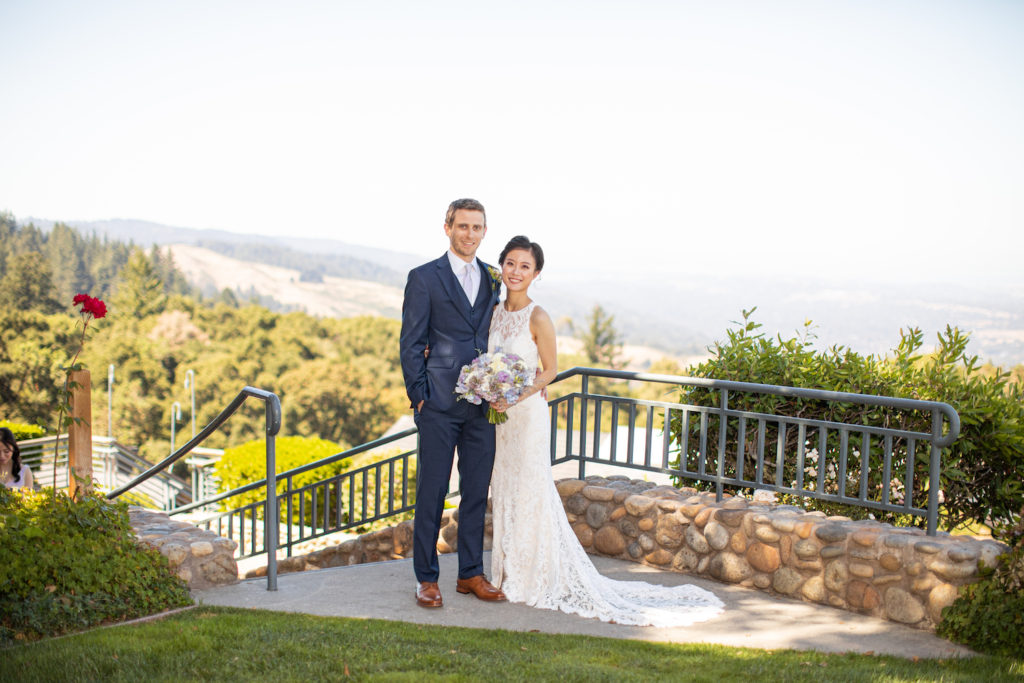 They are such an attractive couple!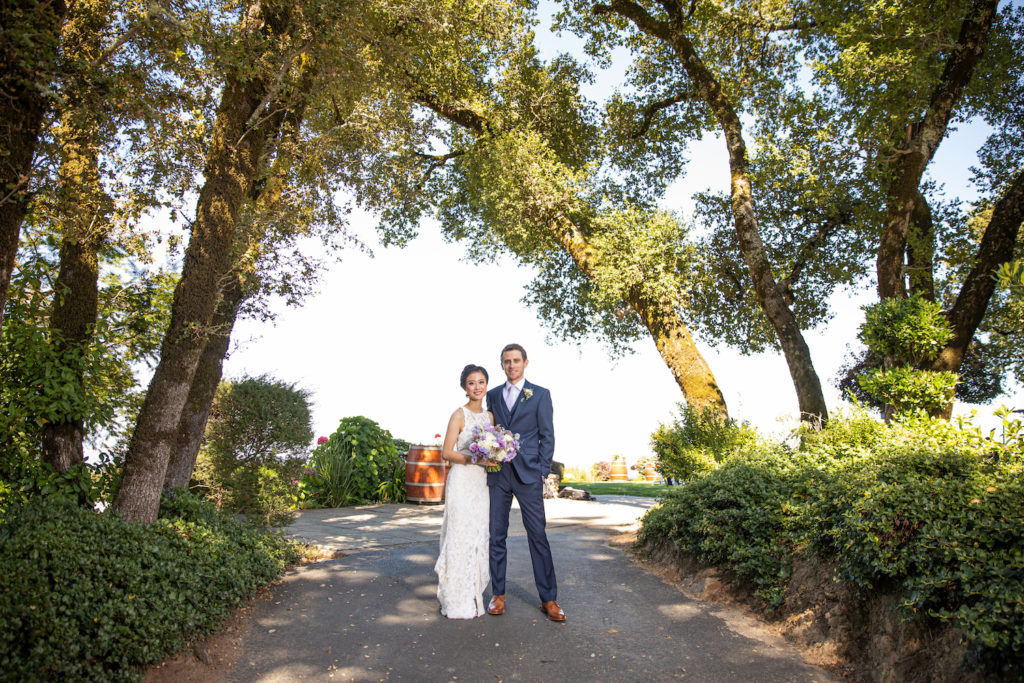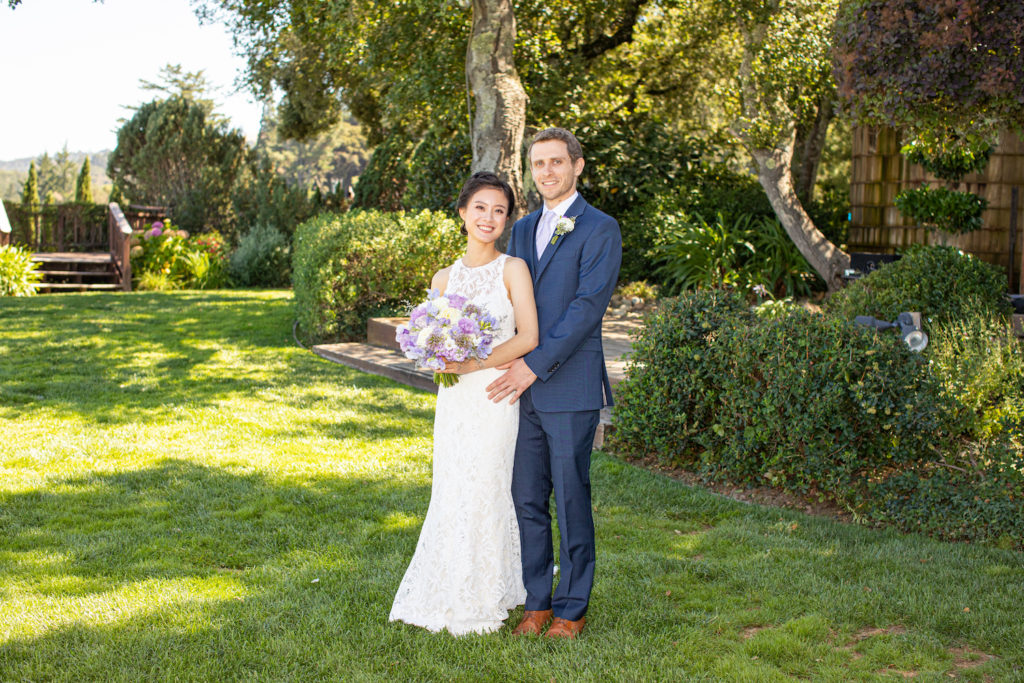 Soon enough, their guests began arriving (by shuttle from Destination Systems), and it was time for the ceremony.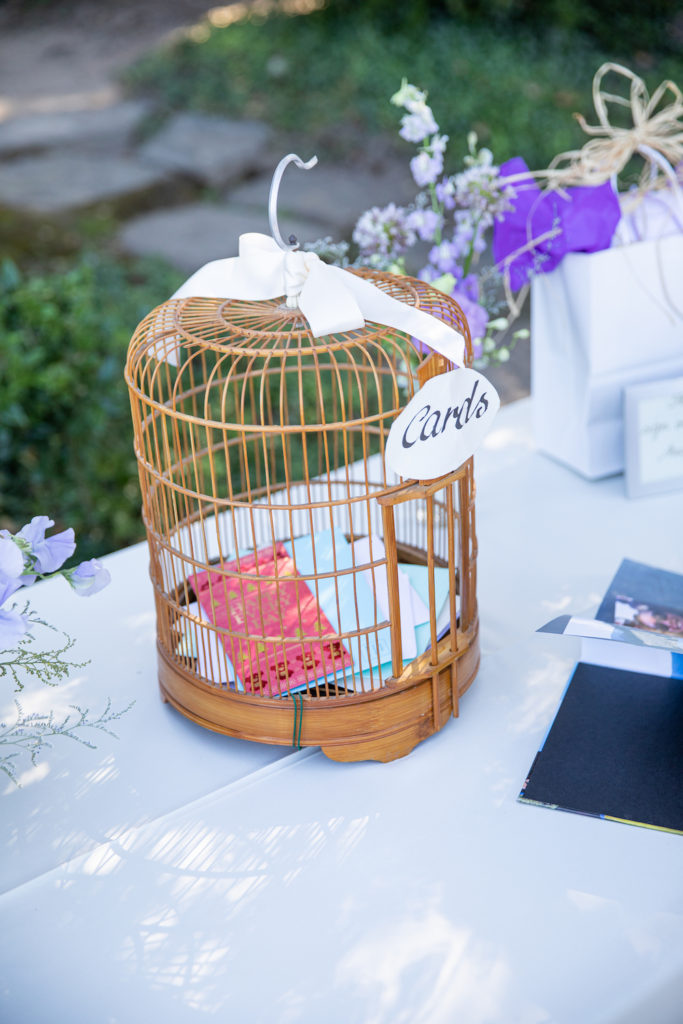 Befitting the location, big wine barrels topped by lush flower arrangements marked the spot where the two were about to say their vows …
… accompanied by the sound of an acoustic guitar version of wedding classics, courtesy of Spanish guitarist Jay Alvarez.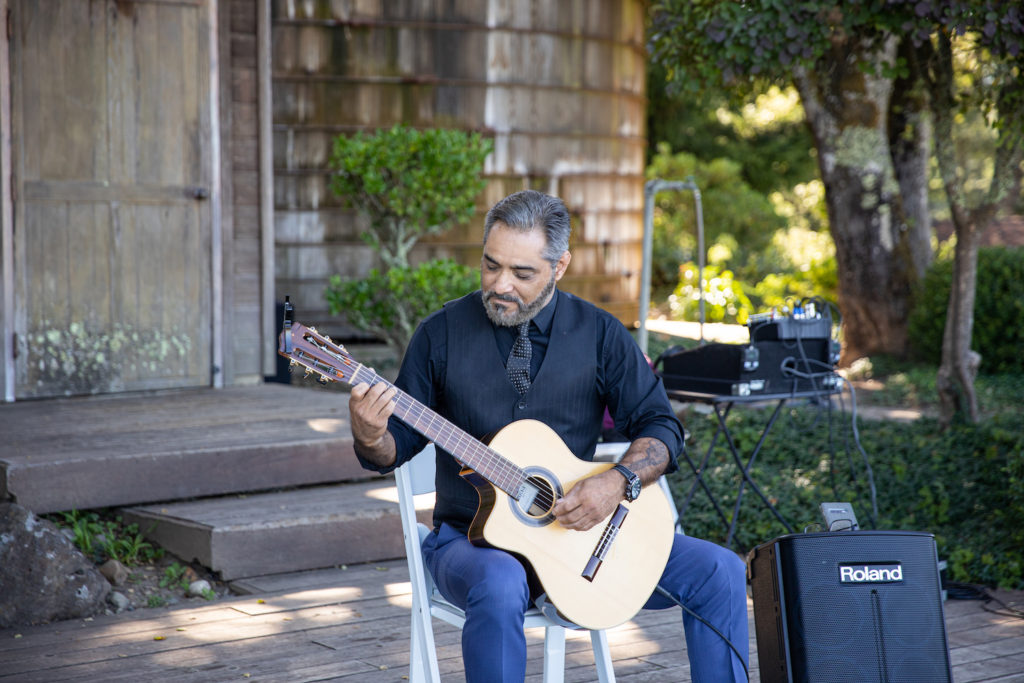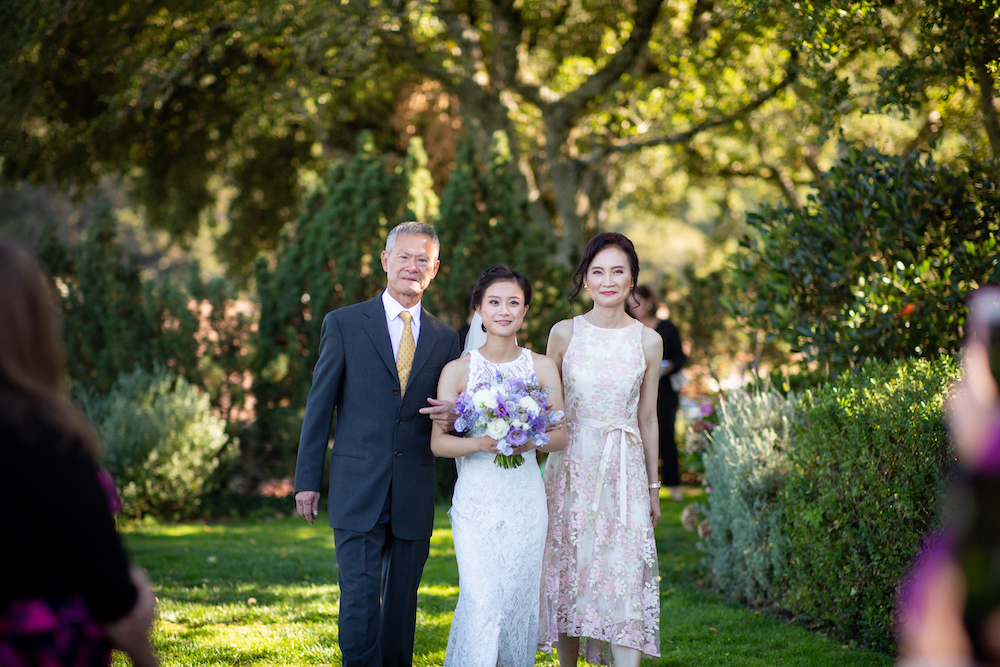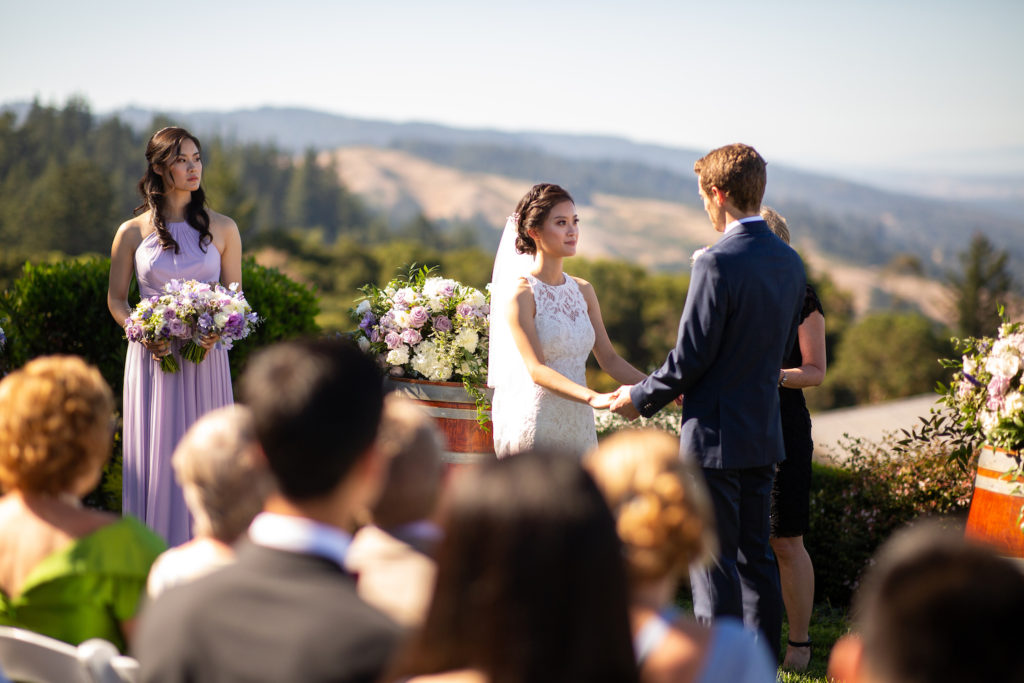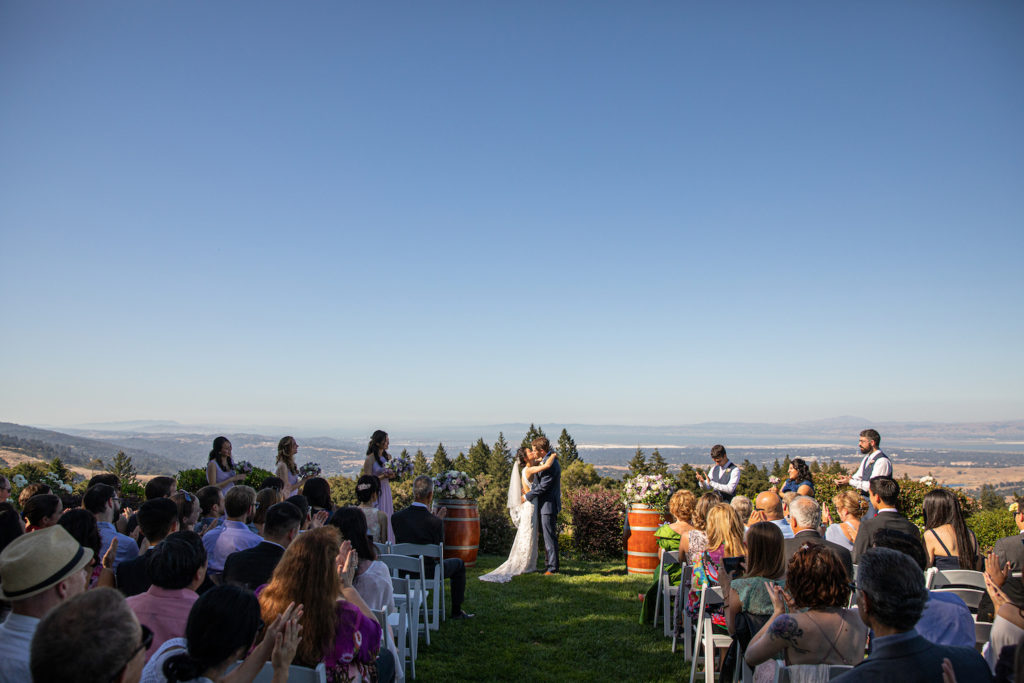 The ceremony was officiated by a family member who had already married a good number of her relatives in years past – a natural choice for Macy and Josh!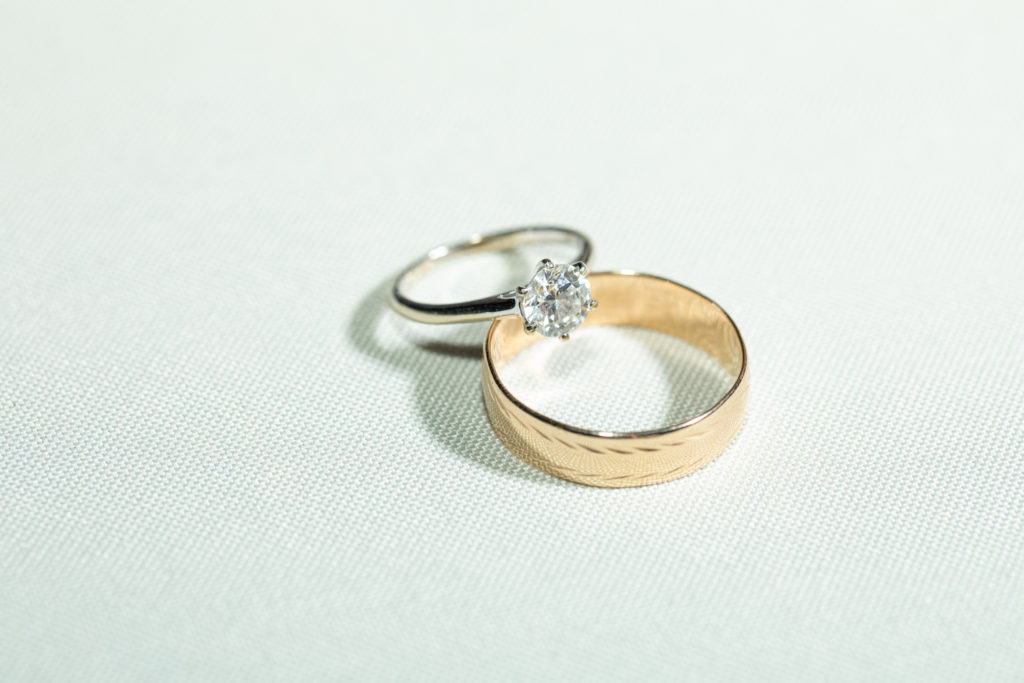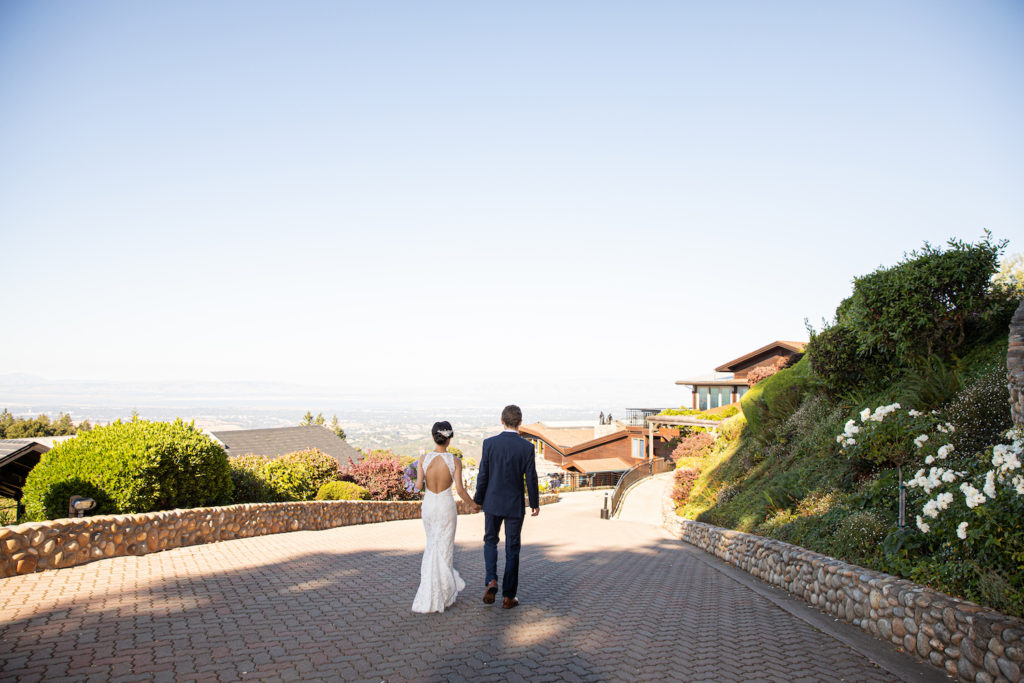 After the ceremony, the couple had many more photos to take solo, with their families, and with their bridesmaids and groomsmen…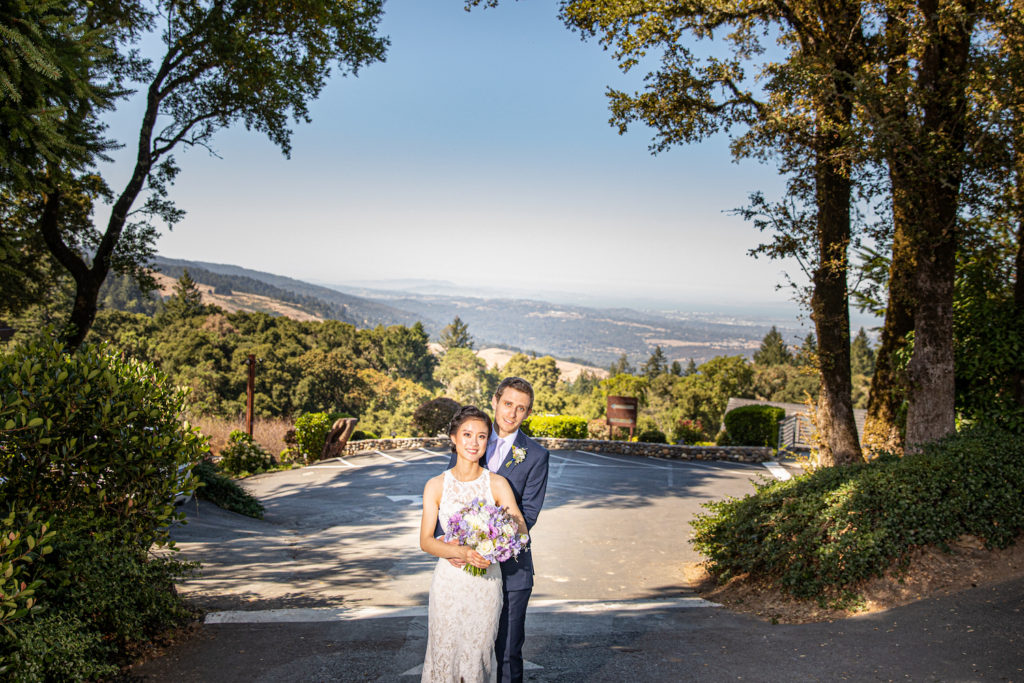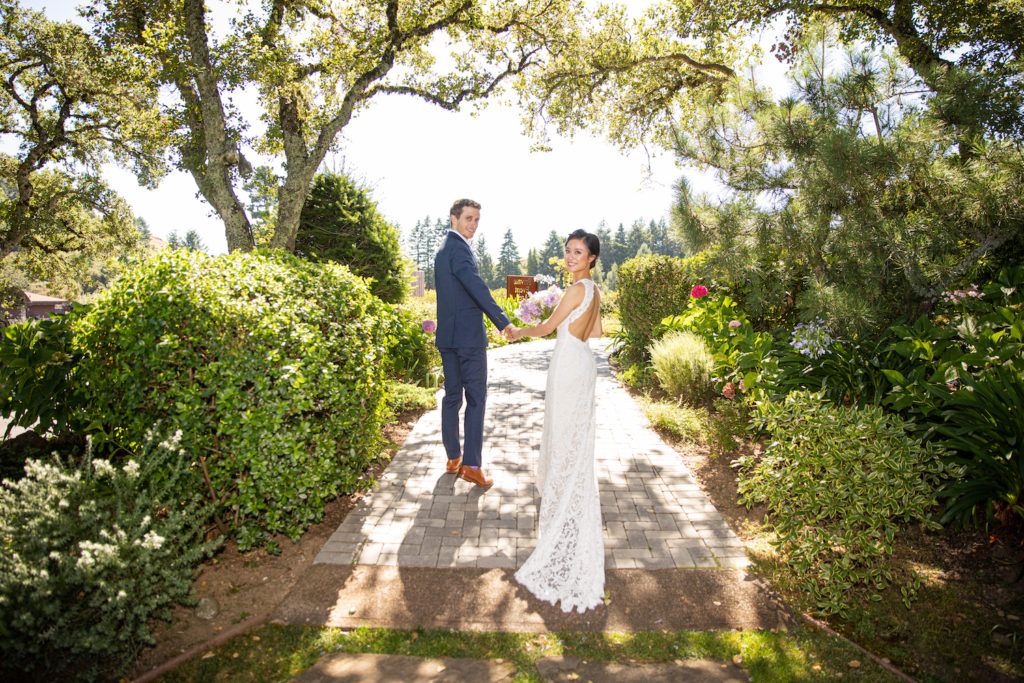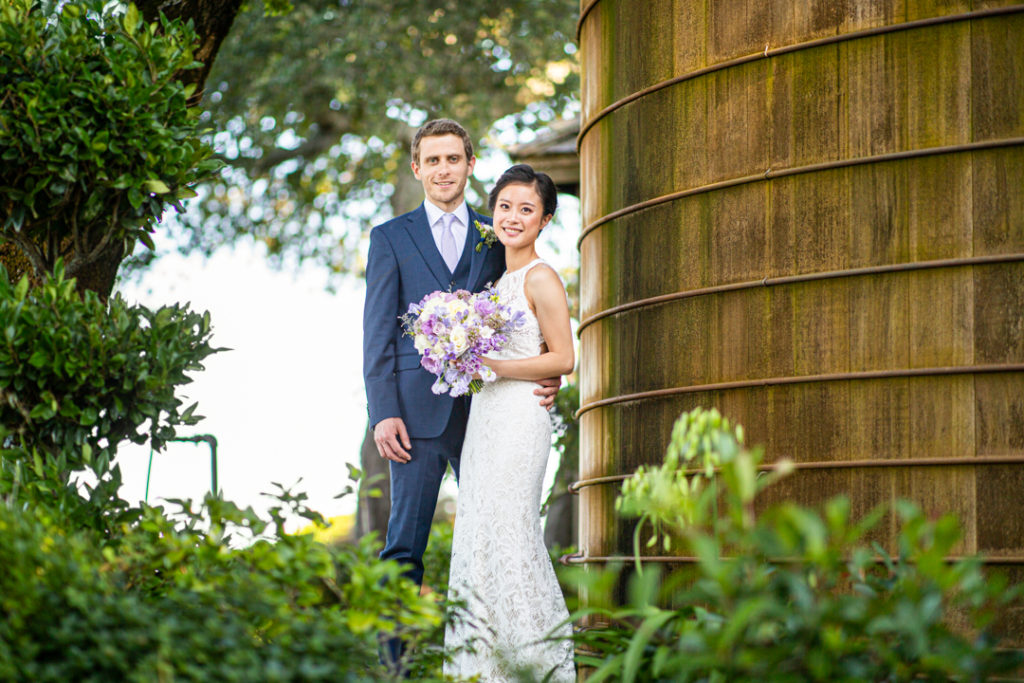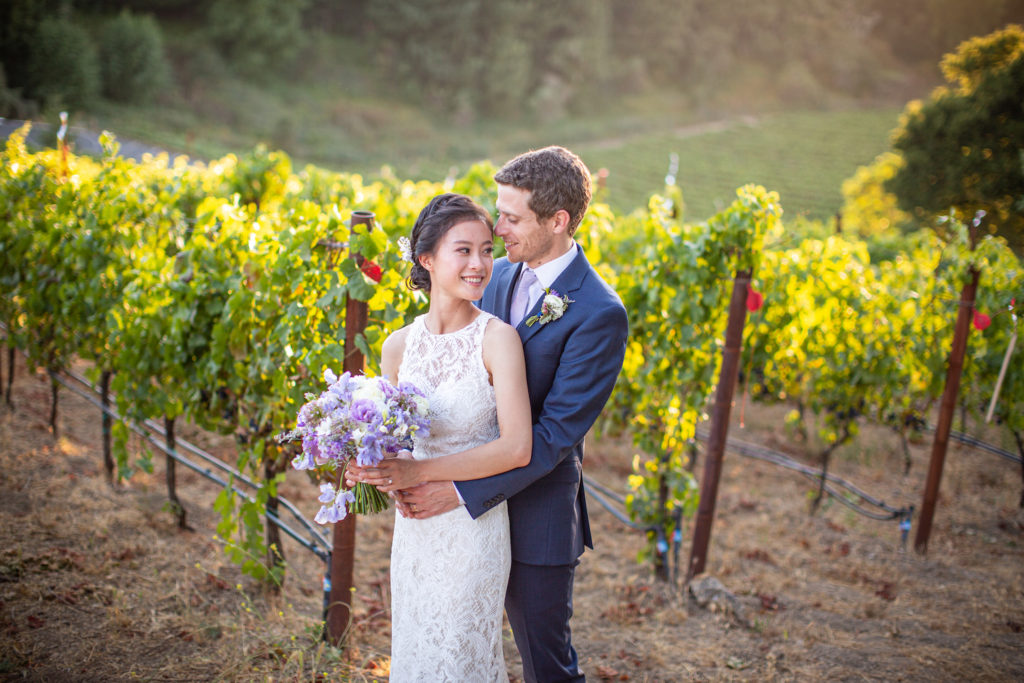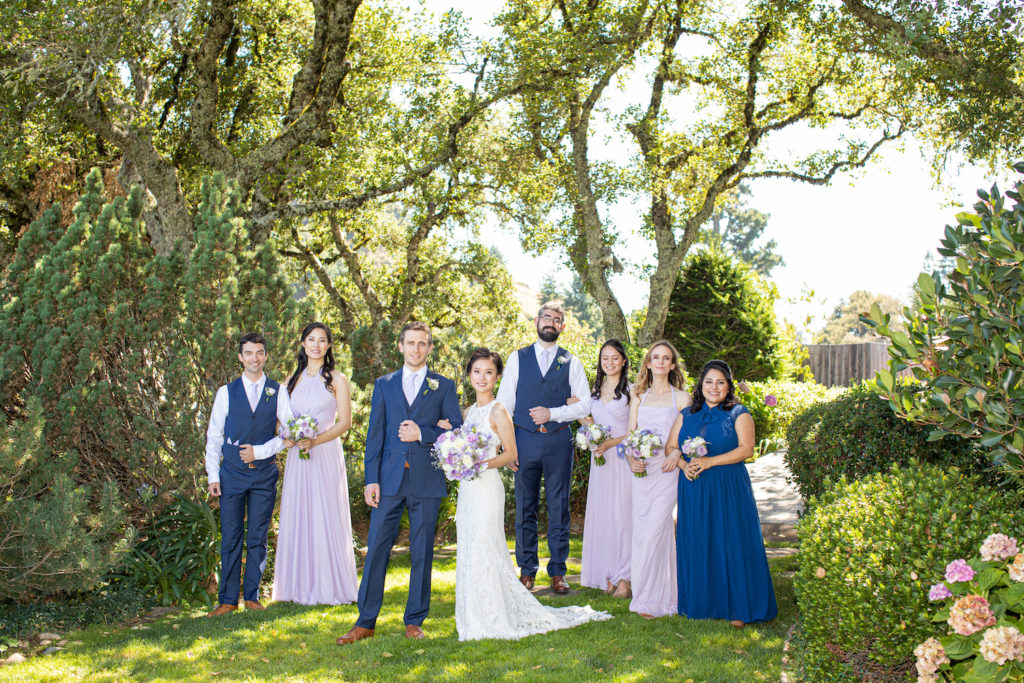 while their guests enjoyed Cocktail Hour on the open patio ….
… and my team – assistants Stephanie and Melinda and myself – the Toast Catering team and florist Janelle all put the finishing touches on the dining setup in the Winery Pavilion.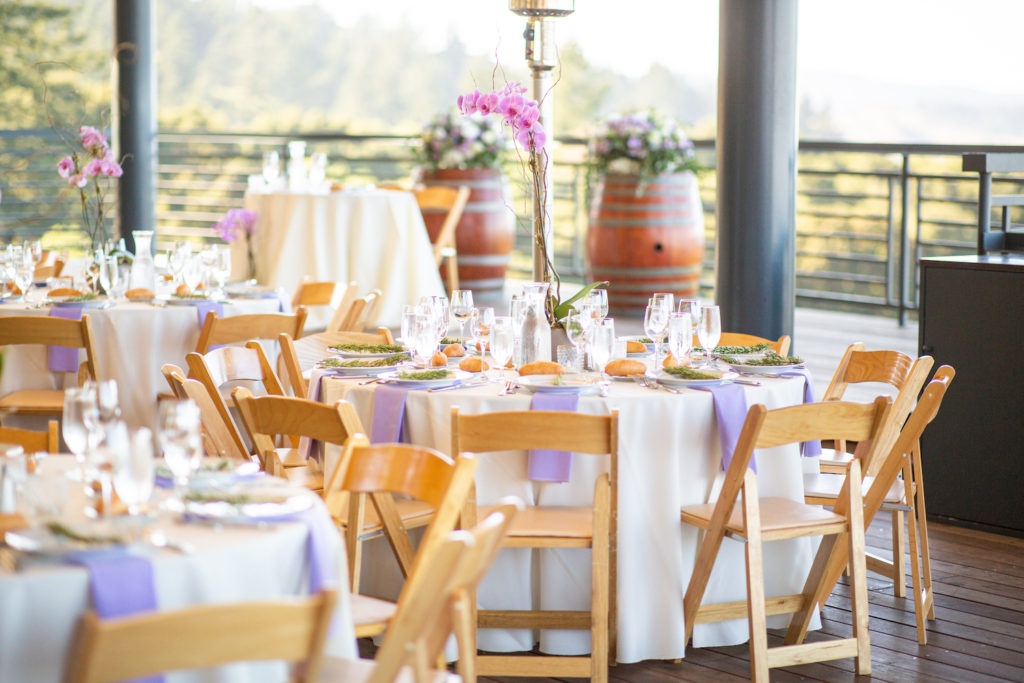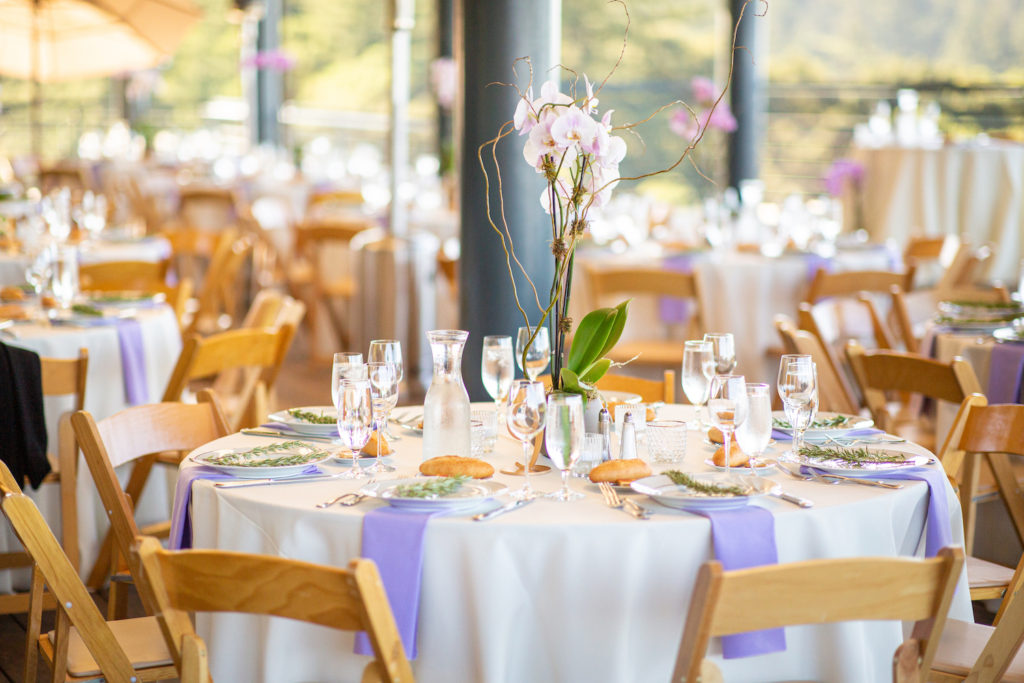 For centerpieces, Macy and Josh had opted for elegant potted orchids which guests would take home and enjoy for a long time to come.
After dinner, another surprise was waiting for the guests: Tucker's Ice Cream was serving delicious flavors from their nostalgic cart, emblazoned with the motto, "Life is Uncertain/Eat Dessert First!" (We couldn't agree more…)
After that, there was no holding back – from dancing! DJ Woody Miraglia of BIG FUN Disc Jockeys got everyone on the dance floor in no time.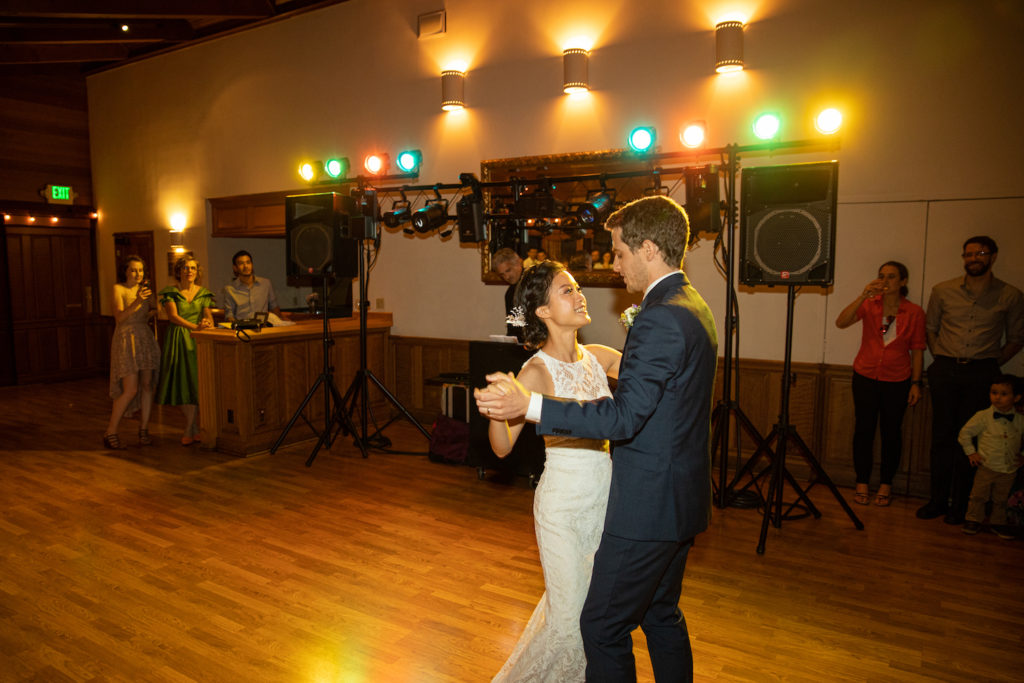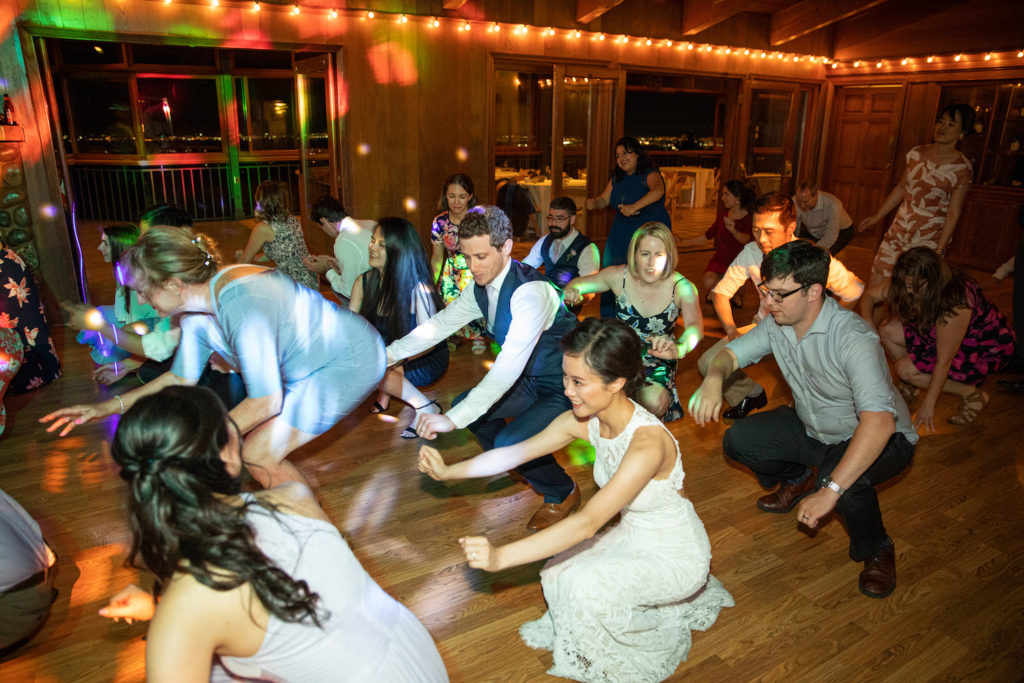 Photographer Frank snuck the newlyweds out for just one spectacular sunset shot – isn't that a sight to behold?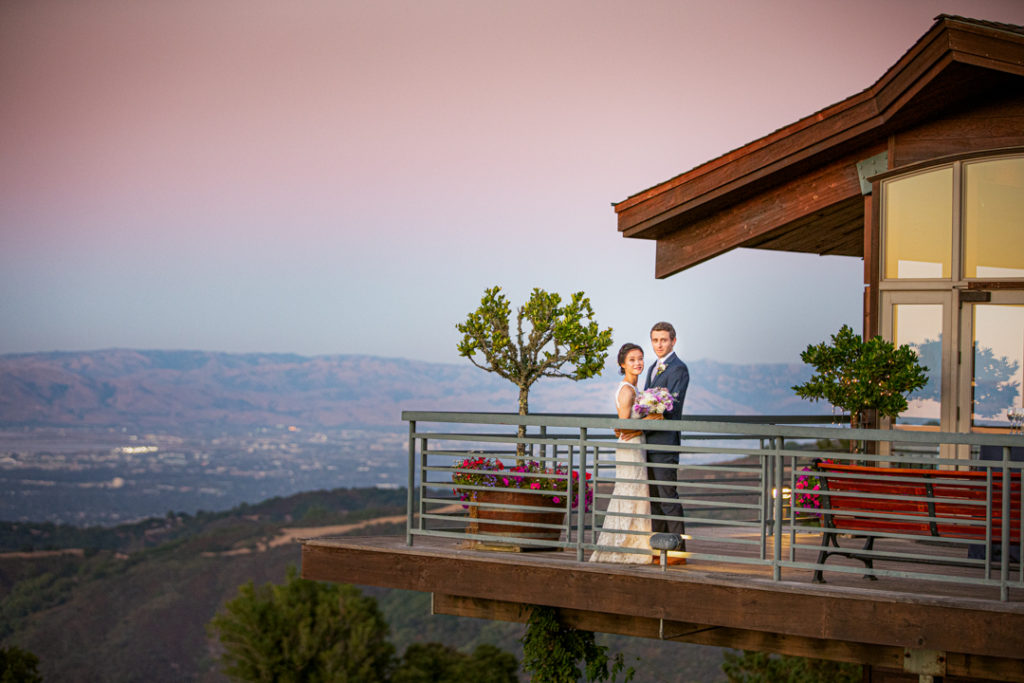 It certainly was a great party for everyone.
Wishing you a lifetime of happiness, Macy and Josh!