My company A Day Like No Other is known for creating one-of-a-kind wedding celebrations. But as the name announces: any celebration could become "a day like no other,"  a special birthday, for example. And when that opportunity did present itself, I did not hesitate to jump in right away!
"Birthday Girl" Kay had something big in mind for her celebration – she would treat her guests to a whole "day with Kay," including everything she loves. A delicious brunch, to start with. A musical performance (of course – Kay is, among other things, a professional organist). A theater performance, too! Artist Kay is also a longtime benefactor of a small local theater troupe. A slide show, "down Memory Lane." A birthday cake.
We started with an invitation that would set the tone for what was to come. Digital, custom and with music!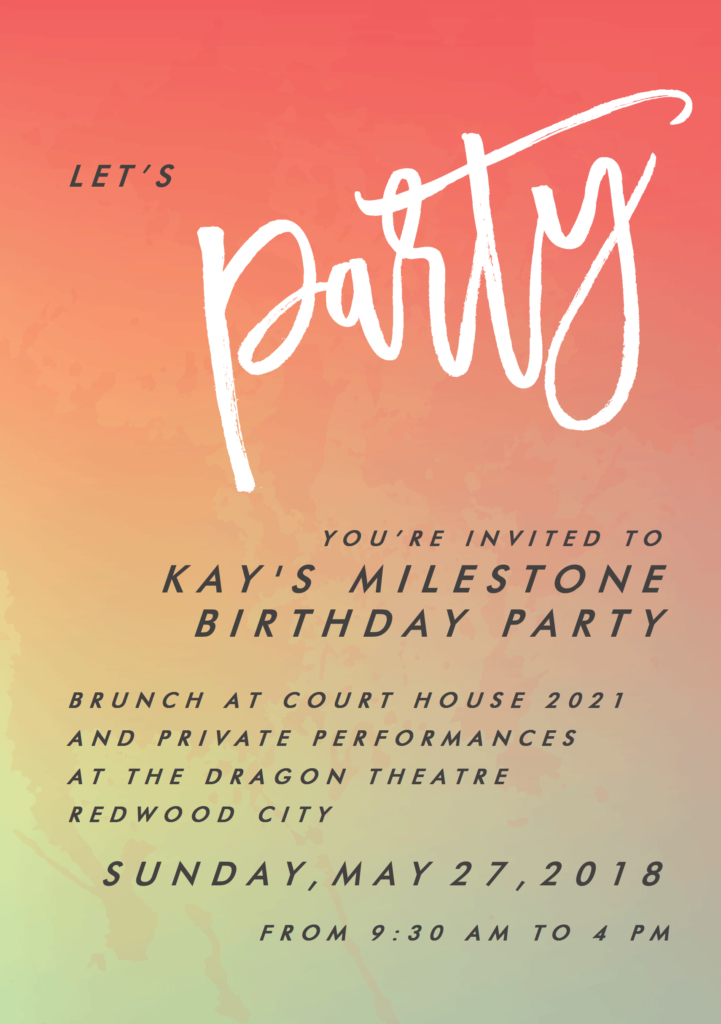 When Sunday, May 27, rolled in, everything was ready at the newly opened elegant Courthouse 2021 restaurant –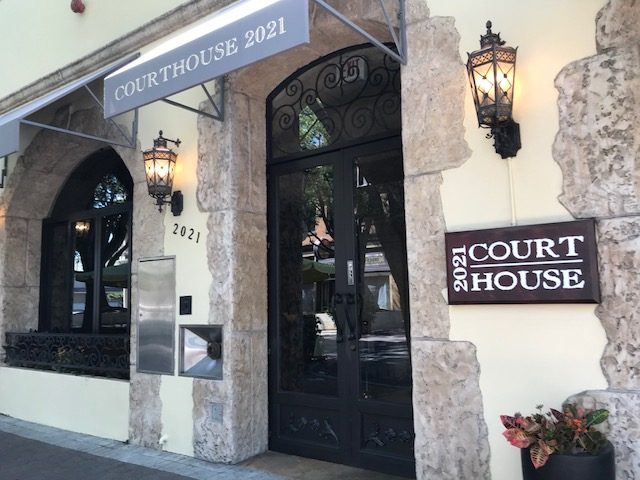 including welcome packages and name badges for the more than fifty guests, each and every one of them closely related to the many stations and phases of Kay's life.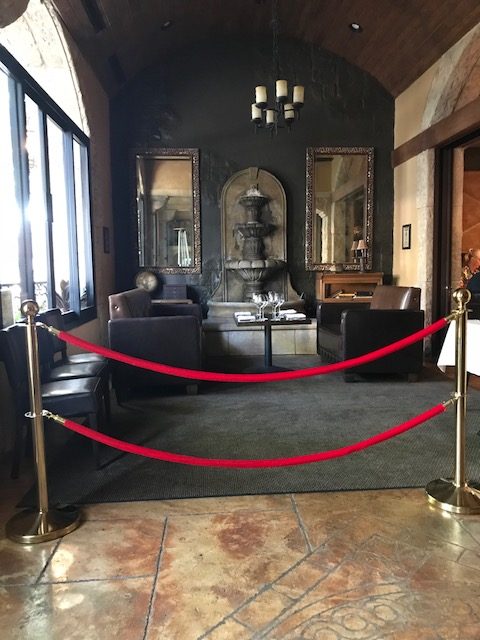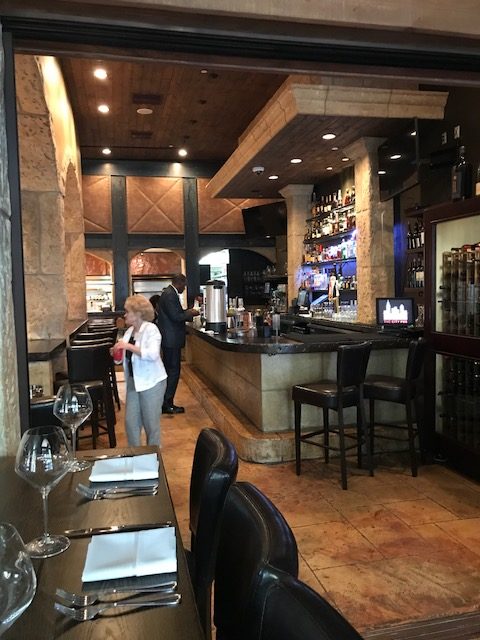 The party truly went off to a great start here!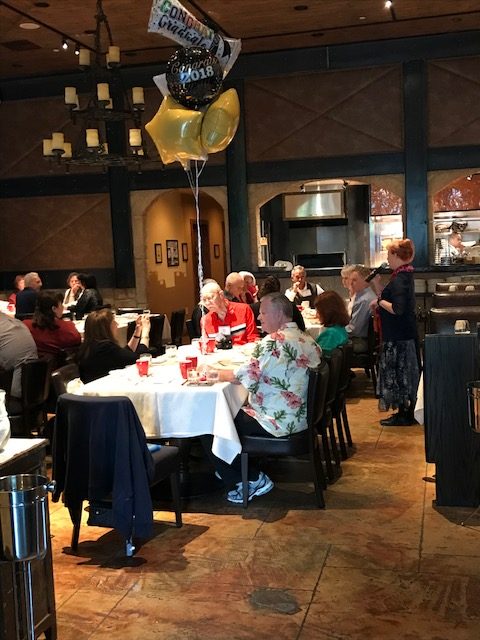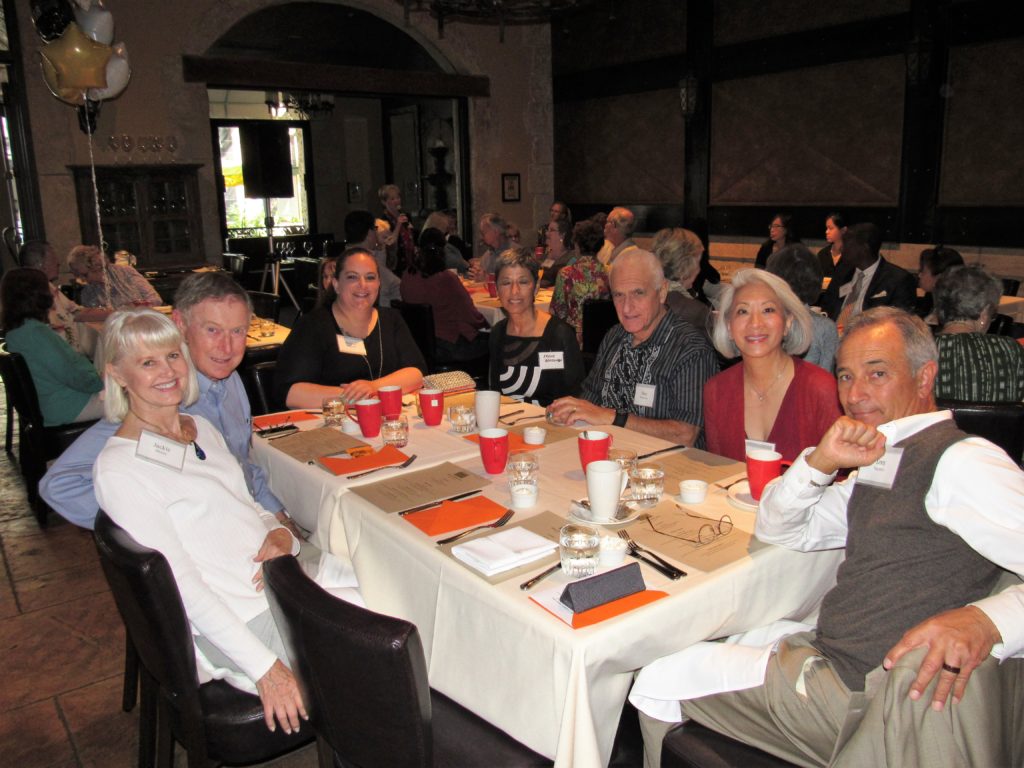 After brunch, hostess and guests walked over to the Dragon Theatre…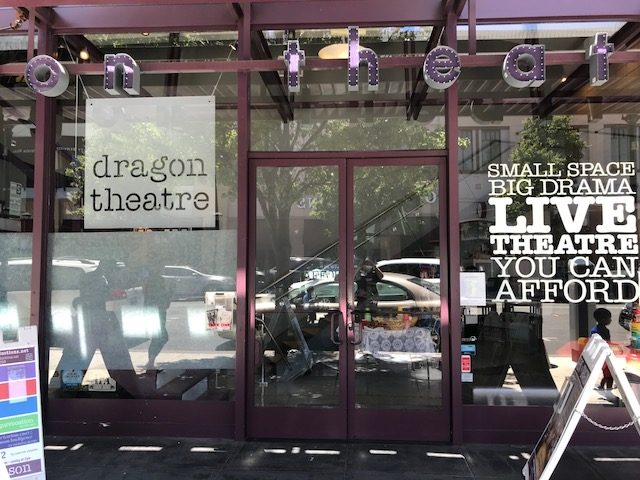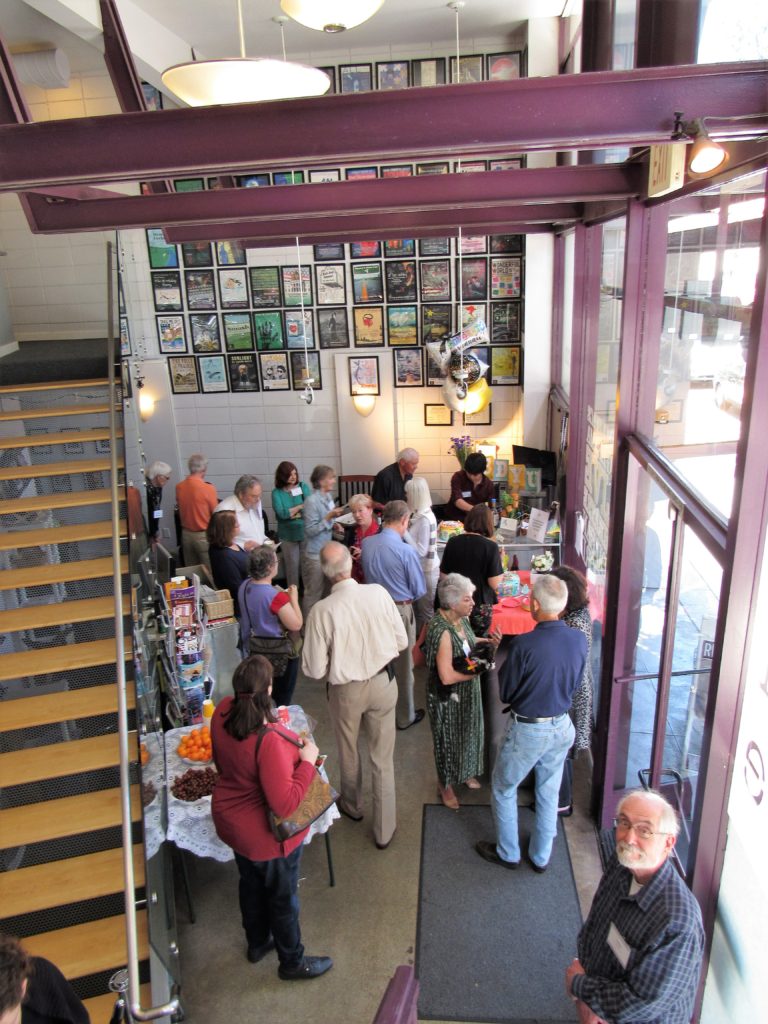 … to enjoy a private performance of musical favorites by the Nebula string trio.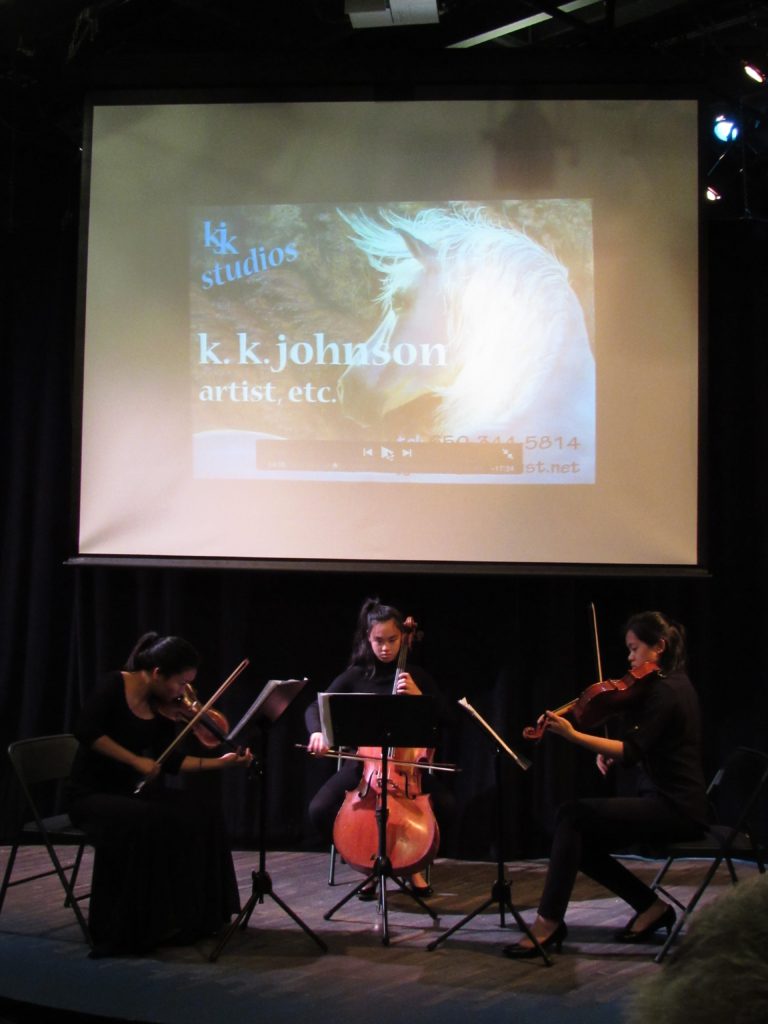 After that: time to share cherished memories via a very personal slide show… and then, finally, a private performance of the Dragon Theatre's production of the award-winning play "Seven Days of Rain."
The last highlight of the day was saved till intermission: THE CAKE!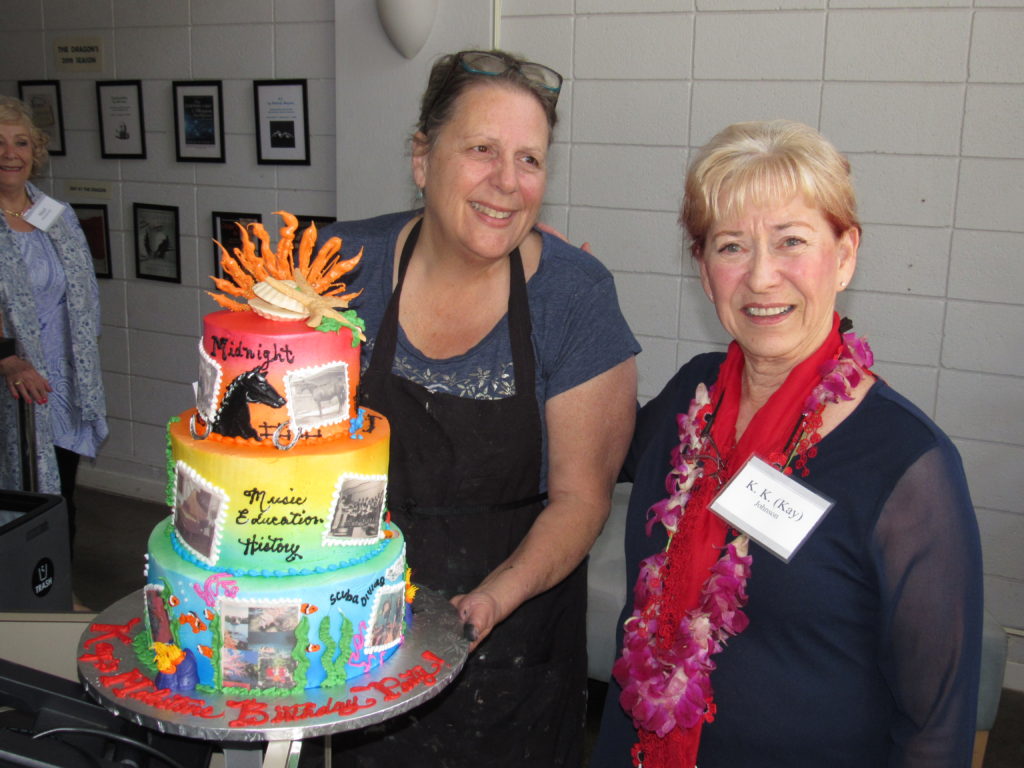 Lovingly hand-delivered to the Birthday Girl and decorated with scenes from her life. It doesn't get much better than this – a sentiment quite obviously shared by the star of the day. Happy Milestone Birthday, Kay, and many more happy milestones to come!