Kathryn and Jeff are young Silicon Valley entrepreneurs, partners in business and partners in life. They love extreme sports (and are darn good at them), they are doggie parents, and the Great Outdoors is literally their second home. When they decided to get married, one thing was clear from the get-go: this would NOT be any conventional, slightly stuffy affair. It would be all relaxed, and all fun. My company, A Day Like No Other, helped Kathryn to bring that vision to life and to make it a reality.
For their venue, the couple had chosen Walden West Nature Preserve – gorgeous forests, meadows and a pond, no surprise here! From there, things became even more unconventional, with friends and family chipping in and making this celebration as personal as it could possibly be. On wedding day, our coordinators  – Senior Coordinators Kelsey Holtzinger and Haneen Saideh assisted by Jessica Buse – were super busy behind the scenes, setting up decor and flowers and juggling the myriad details that go into a celebration as unconventional as this one.
For the bride and her nine bridesmaids, the day began with hair by Angela Cattaneo of Beyond the Ponytail and makeup services by Michele Orozco of Brush by Michele: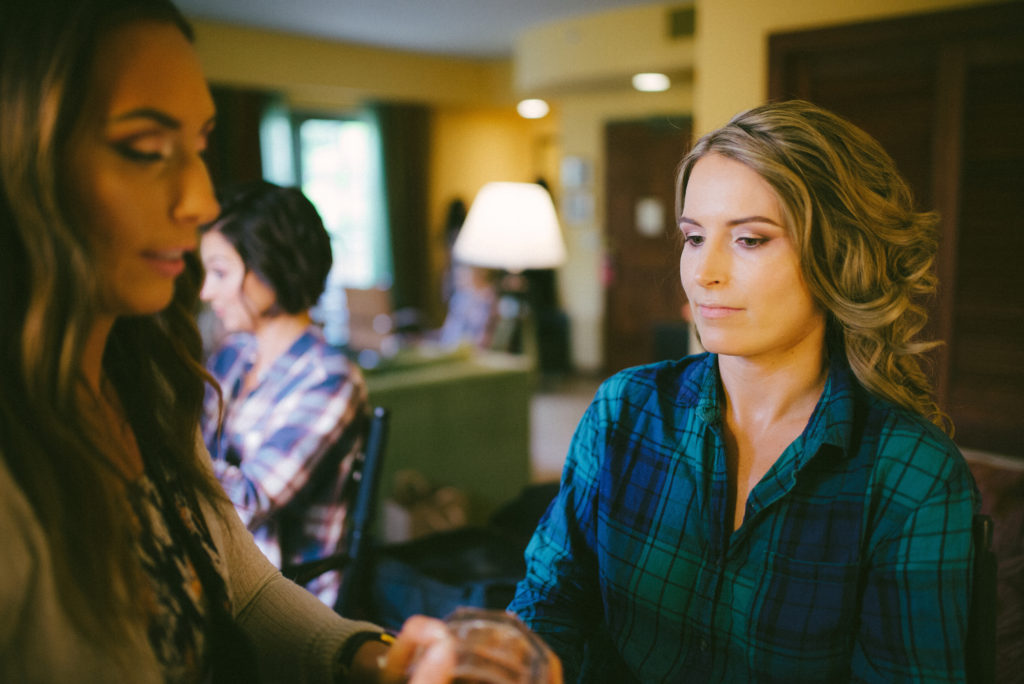 Kathryn complemented her classic ivory wedding dress with pearl jewelry and – unconventional, simple and comfortable wedges!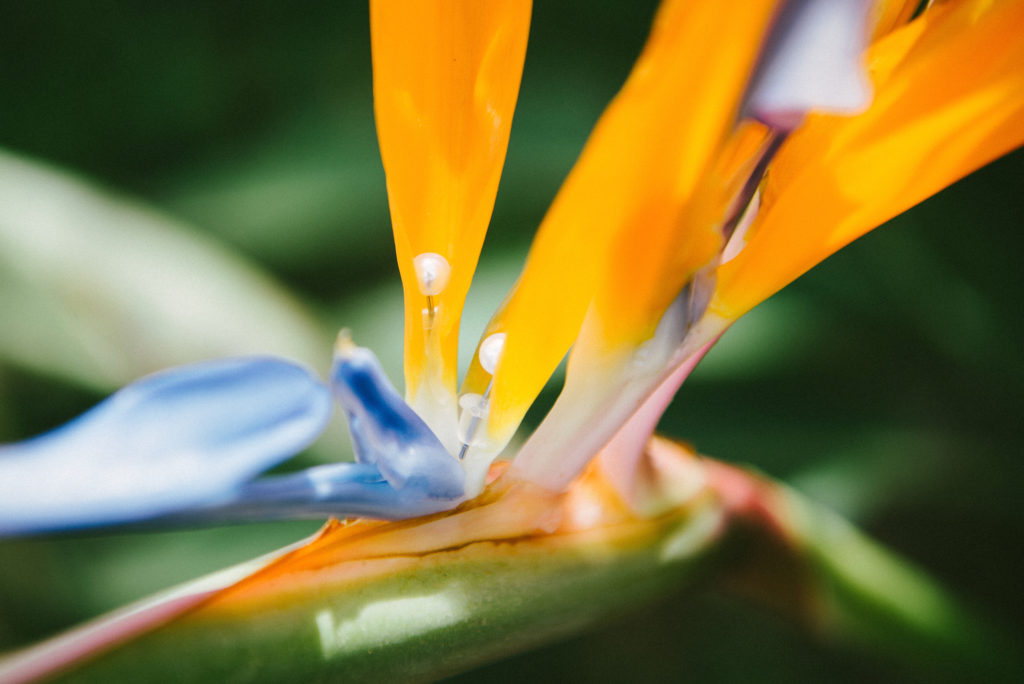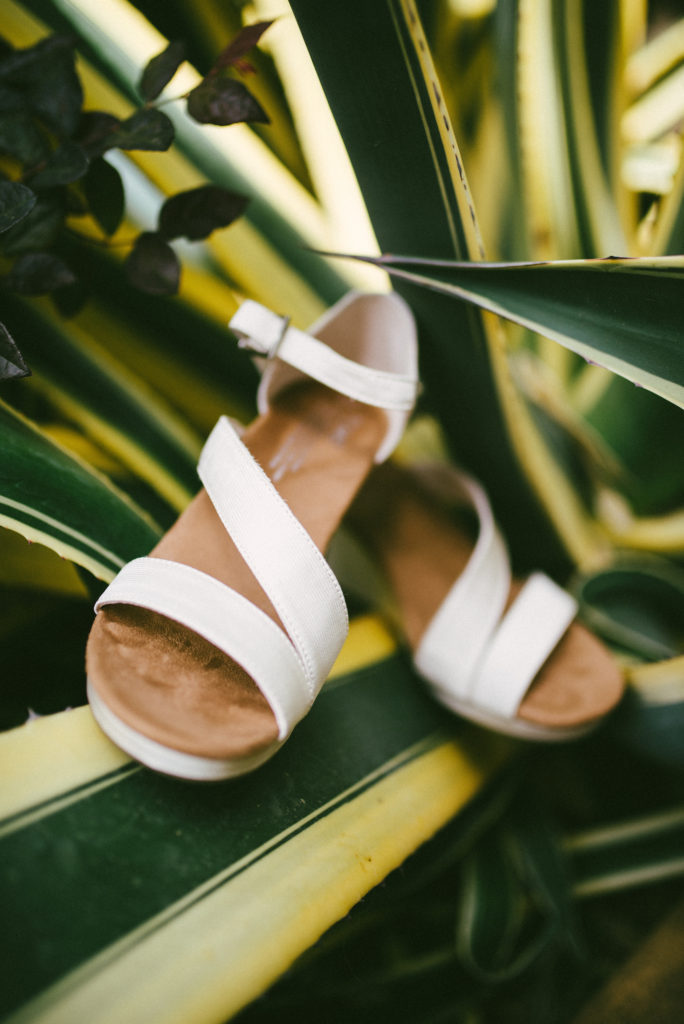 Bridal bouquet (and all other bouquets and floral decor)? A crafty friend made everything onsite from bulk-bought summer flowers in a riot of happy, bright colors, totally unpretentious and totally fun!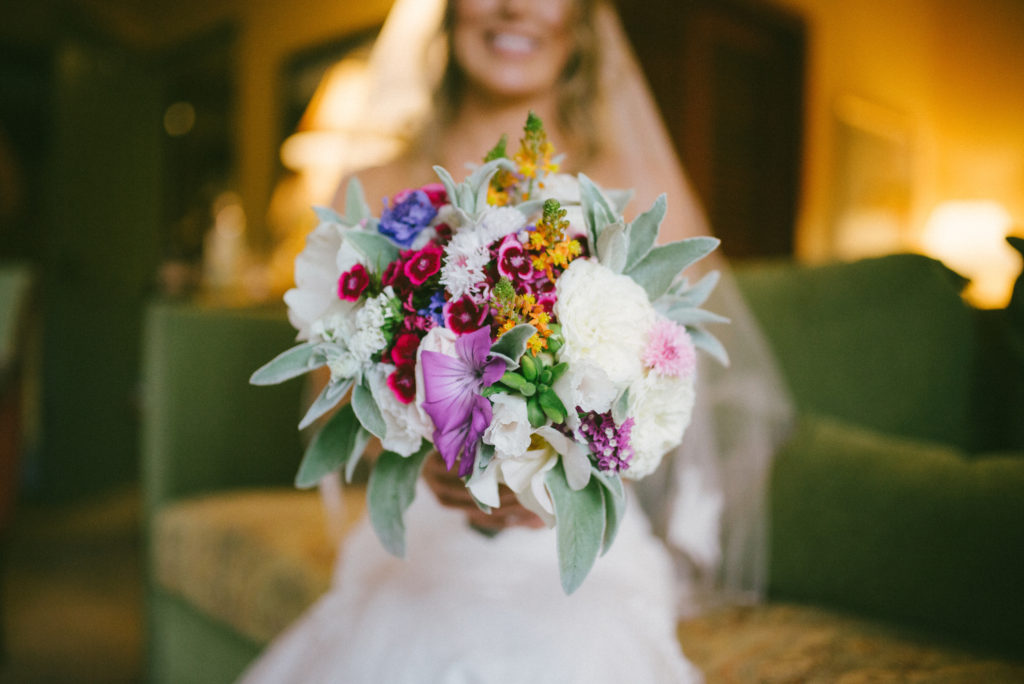 And here is the bride, ready to meet her "Prince Charming:"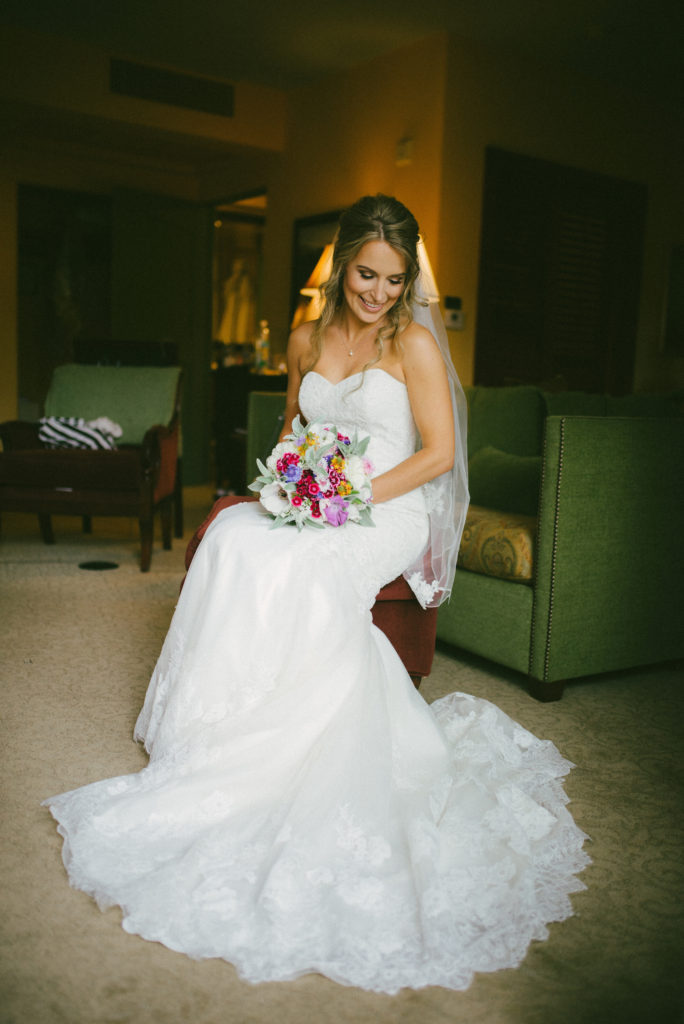 Lots of photos from First Look on, but this is hands-down one of my favorites: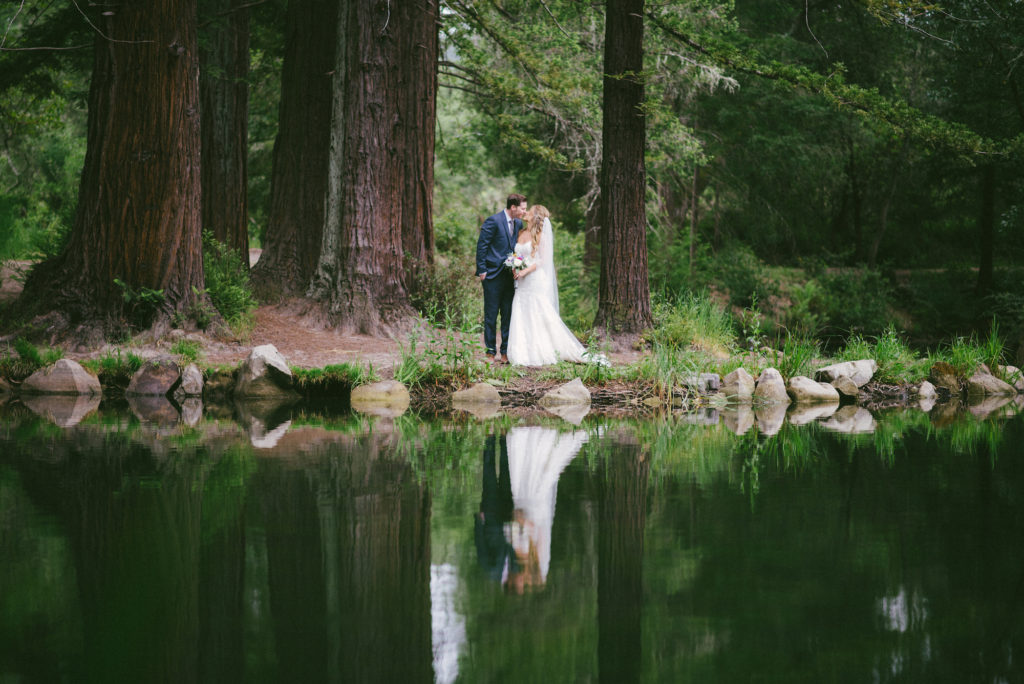 Shortly before the ceremony – officiated by a friend of the couple, of course! – the bridal party was complete and photo-ready: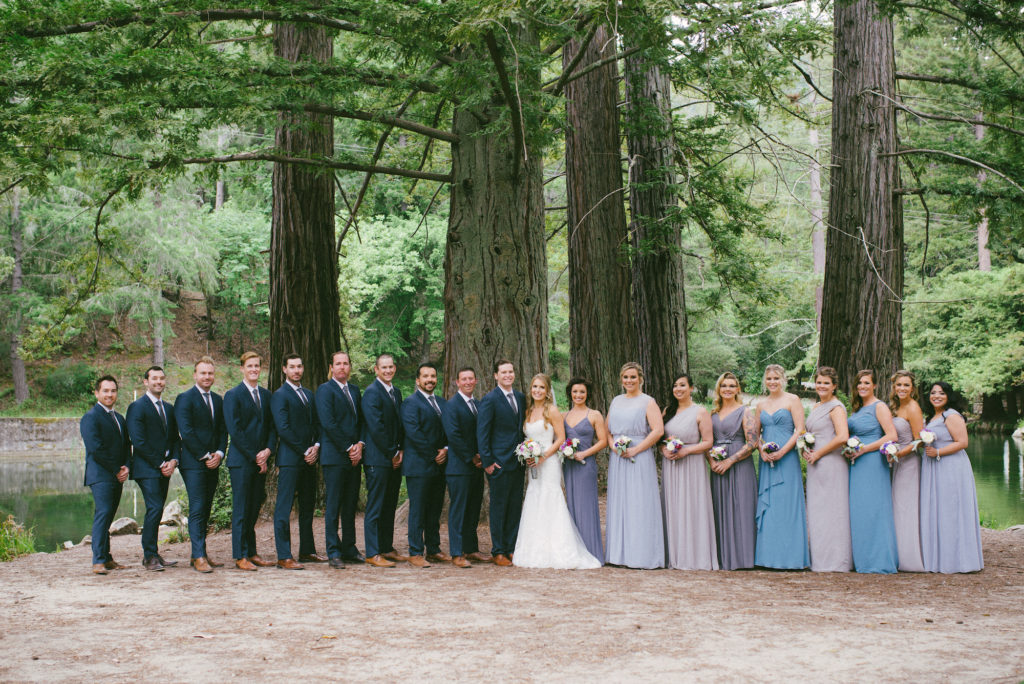 Then finally the great moment had come…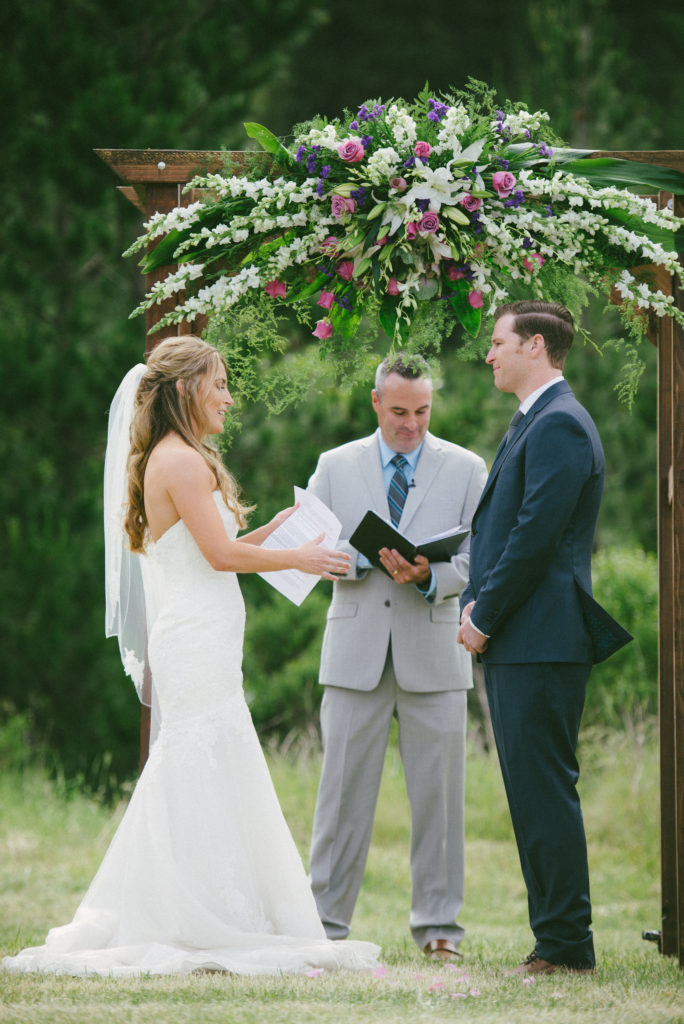 And here they are – just married!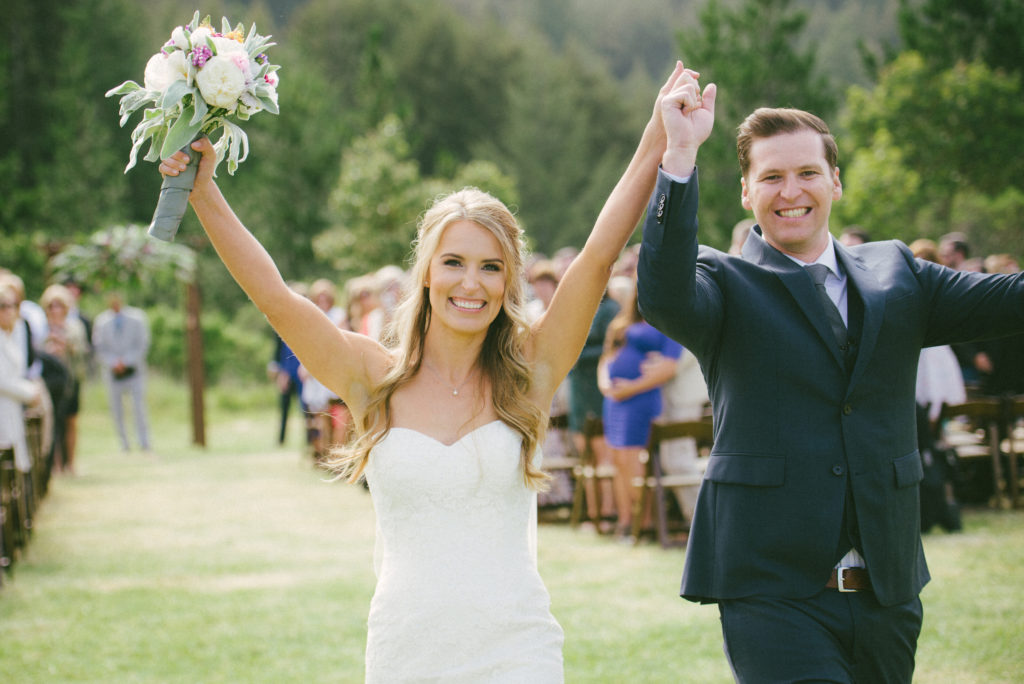 While more family photos by Daniel Neal ensued for the couple, guests were treated to cocktails and lawn games, followed by a rustic dinner by Caterman (under the expert leadership of Kayla Grizzle) complete with yummy desserts: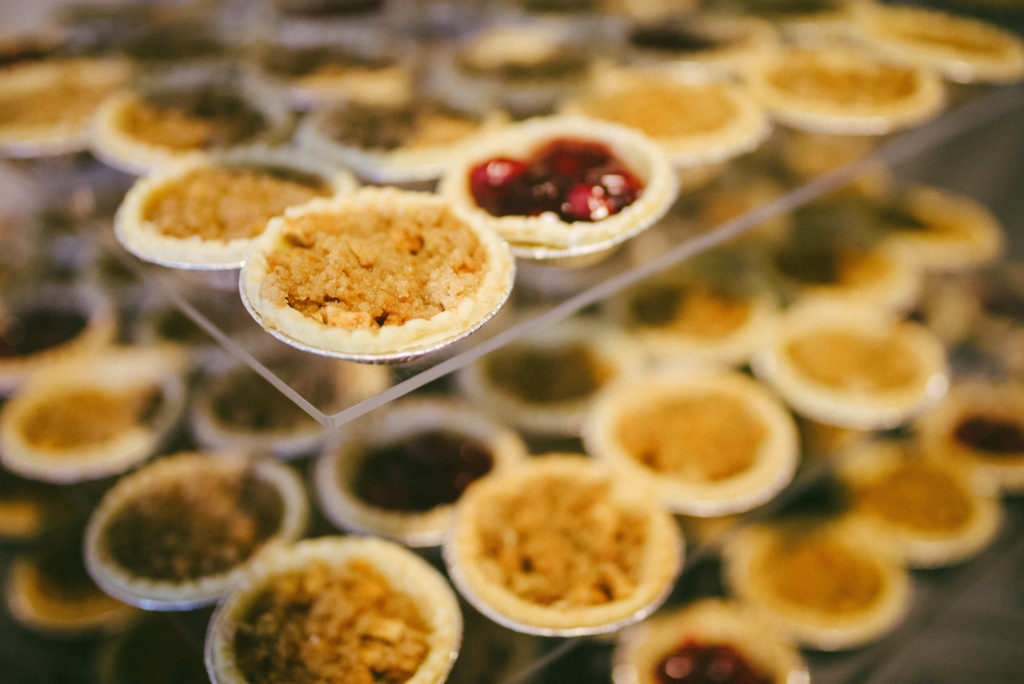 and a candy bar courtesy of yet another friend of the couple.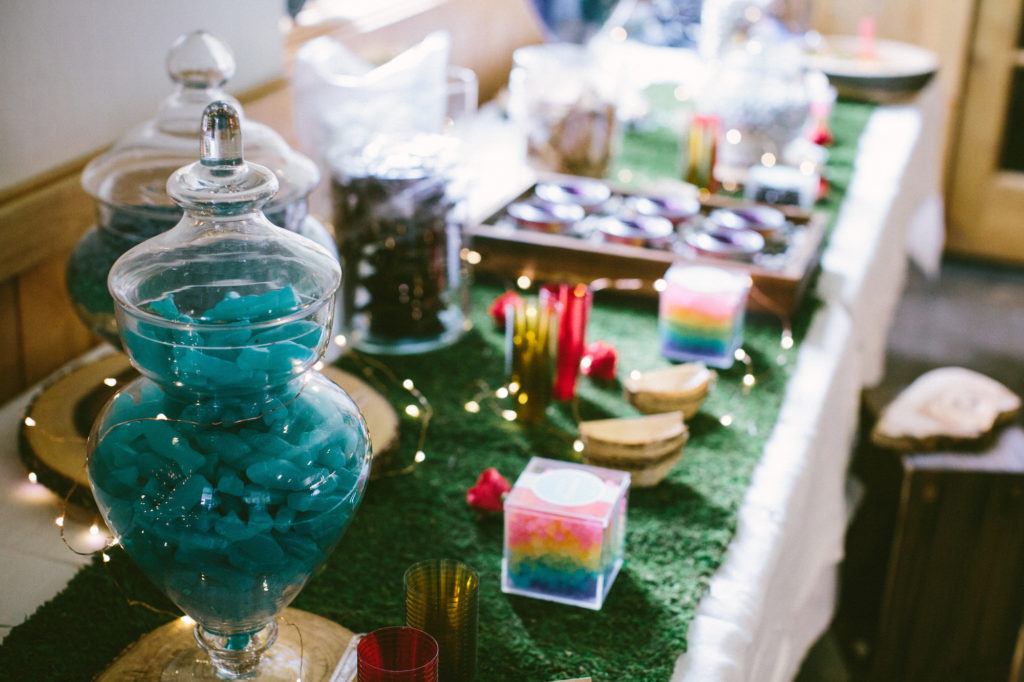 Photographer Daniel Neal and videographer Amy Heater of Sweet Tea Films stole the newlyweds away for spectacular sunset photos…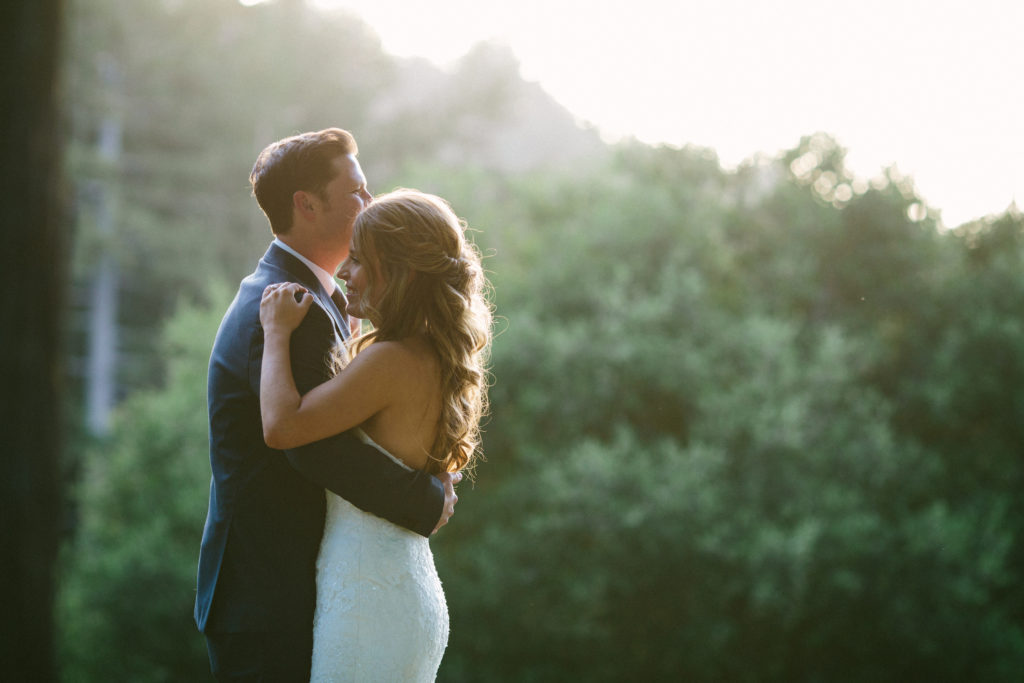 before everyone hit the dance floor, to the tunes of DJ Frank Loera of Sound in Motion and illuminated by lots and lots of string lights (by A Party Place).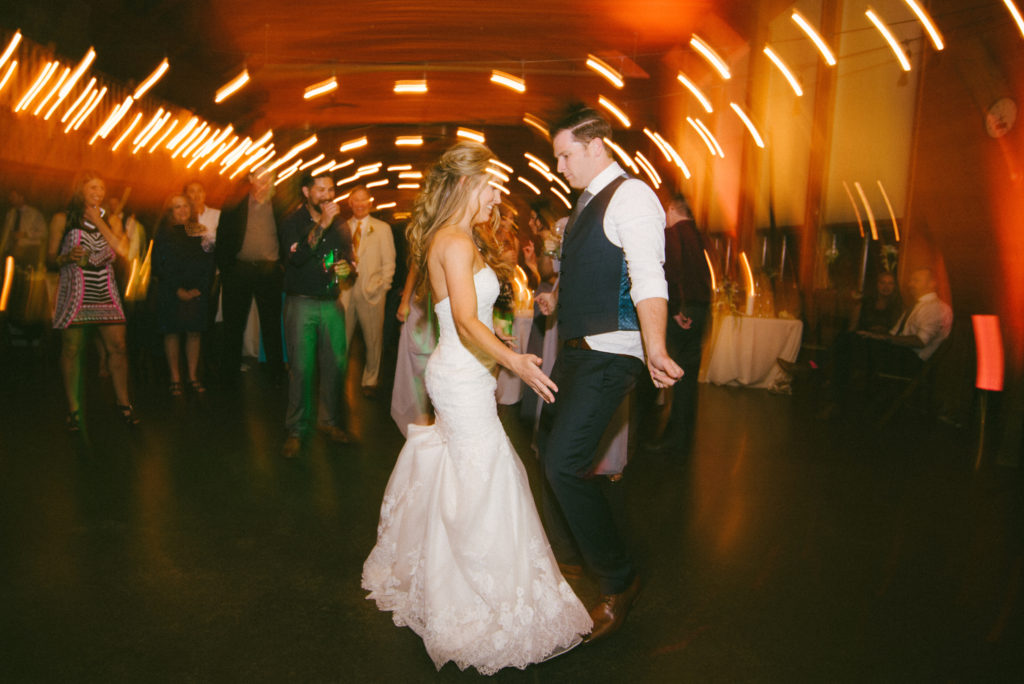 Everyone agreed – it was a fabulous party, and Kathryn and Jeff were simply overwhelmed and happy. Off to this new adventure for many, many happy years together!