Jessica and Chris have known each other for a long time – twelve years, to be exact. When they decided to tie the knot, it was clear that all their friends and extended families would be a part of it – a good 250 people! They felt a little overwhelmed at the task of planning the biggest party of their lives themselves, with the added complication that they are living out of state AND have demanding jobs – Jessica is a physician and Chris a dentist. Long story short – they hired my company, A Day Like No Other, to assist with the planning, and yesterday all our combined hard work paid off: their Great Day unfolded beautifully, and even the weather played along – after weeks of rain the two enjoyed the first weekend of Spring sunshine for their nuptials.
The couple had chosen First United Methodist Church in Palo Alto for their wedding ceremony and the adjacent Fellowship Hall for their reception, and onsite managers Ann Reddick and Angela Mosqueda diligently organized all the venue preparations.  "Home Base" for the preparations (and for their First Night) was the beautiful Garden Court Hotel, in walking distance from the Church. For Jessica and her bridesmaids, the day began with hairstyling (by the bride's cousin Lena Garcia) and make-up application by Nikki Ngo: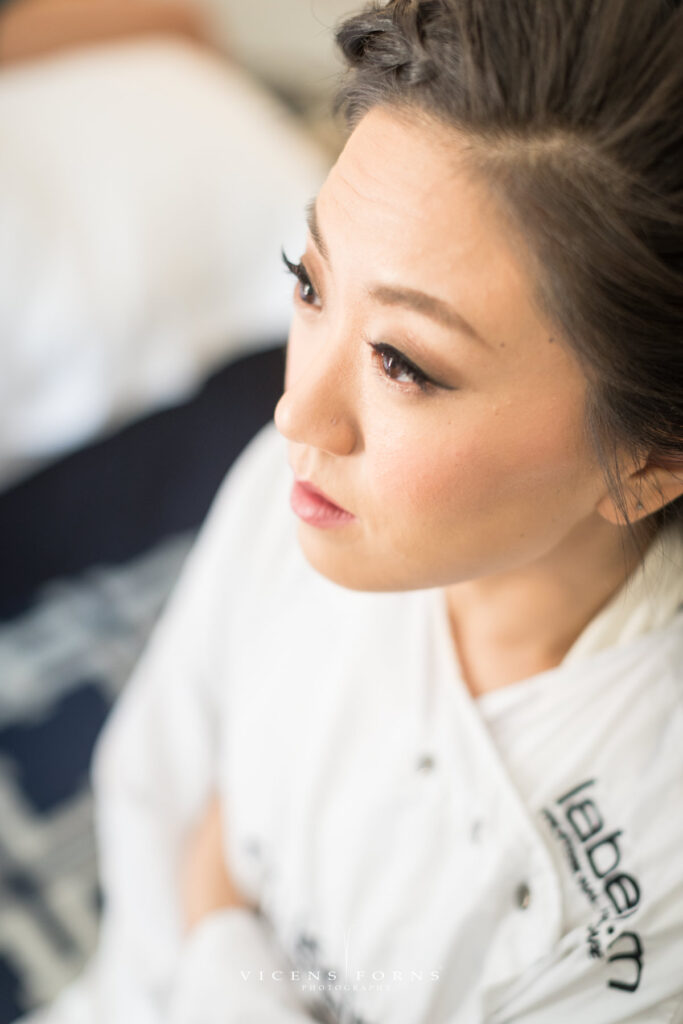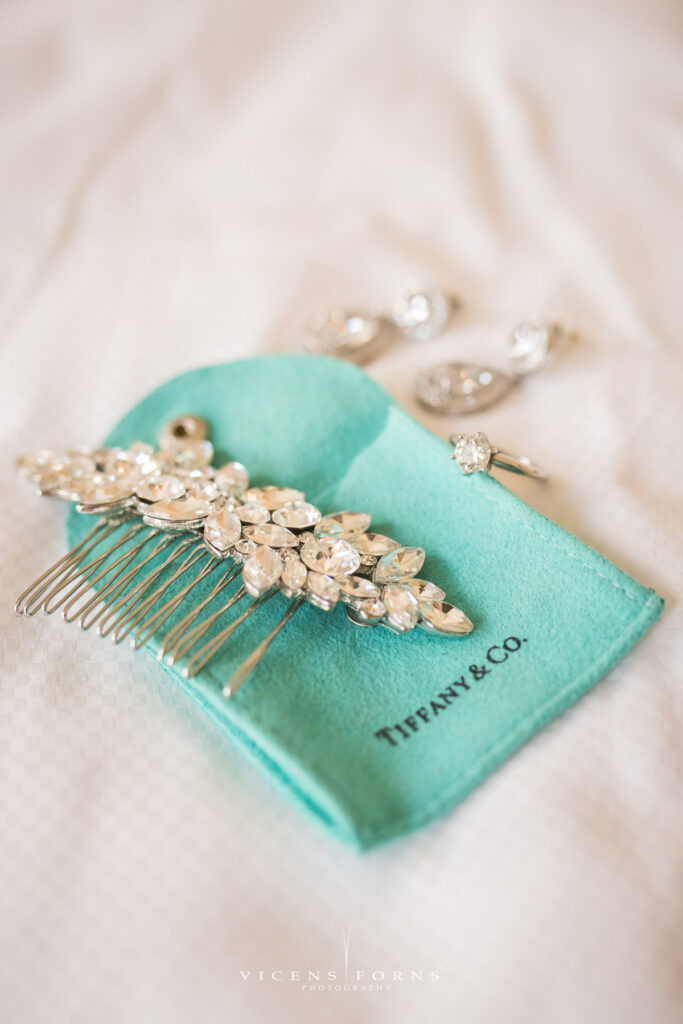 Next up:  a crystal-encrusted wedding dress of stunning elegance: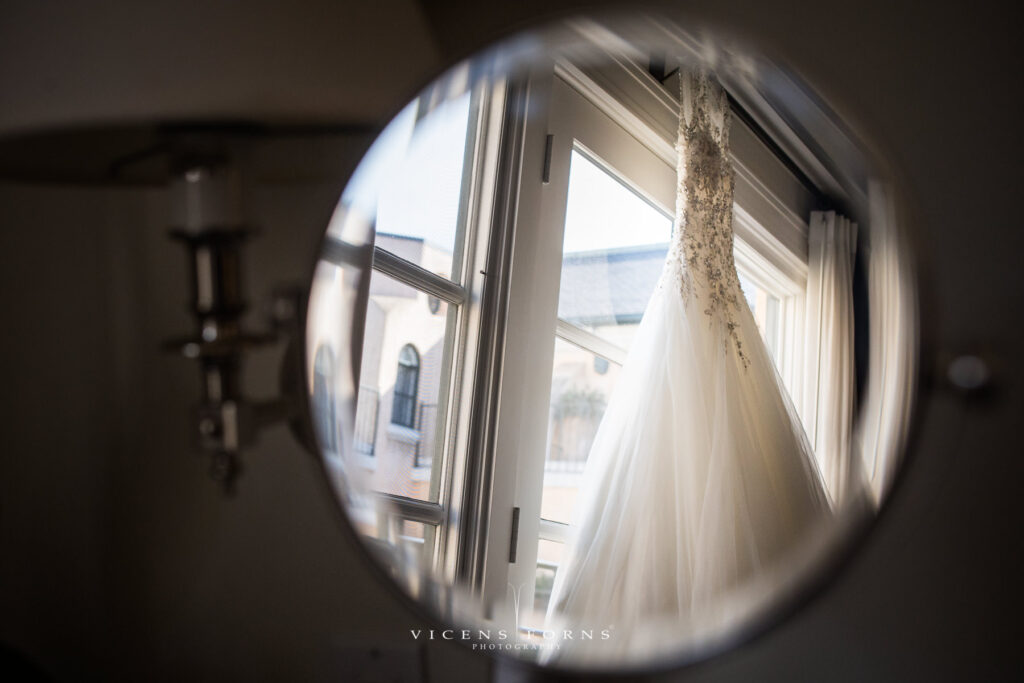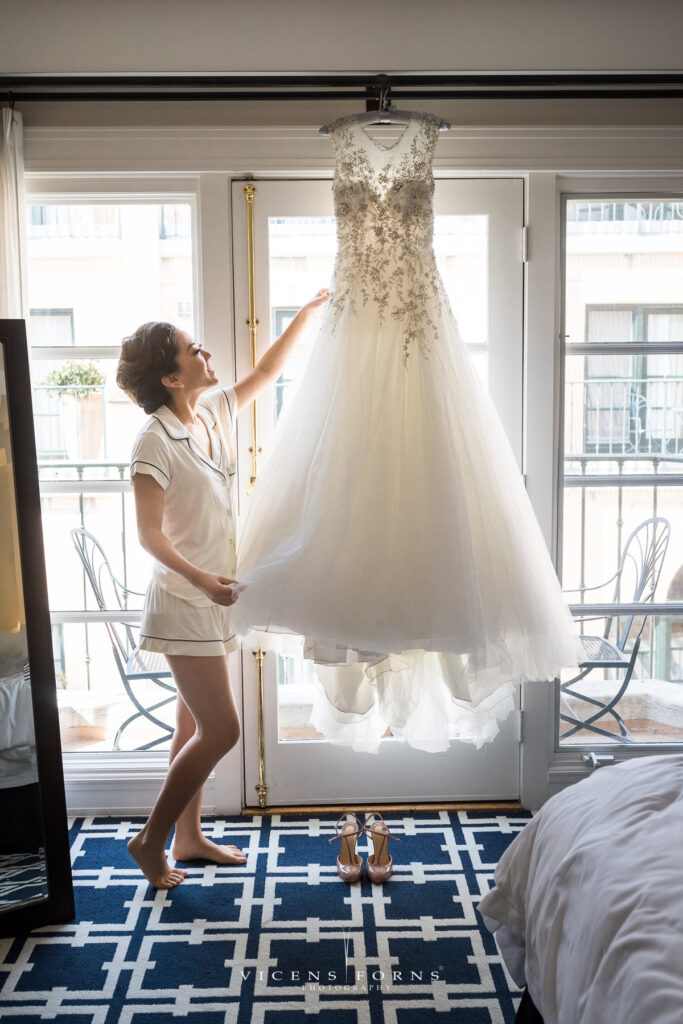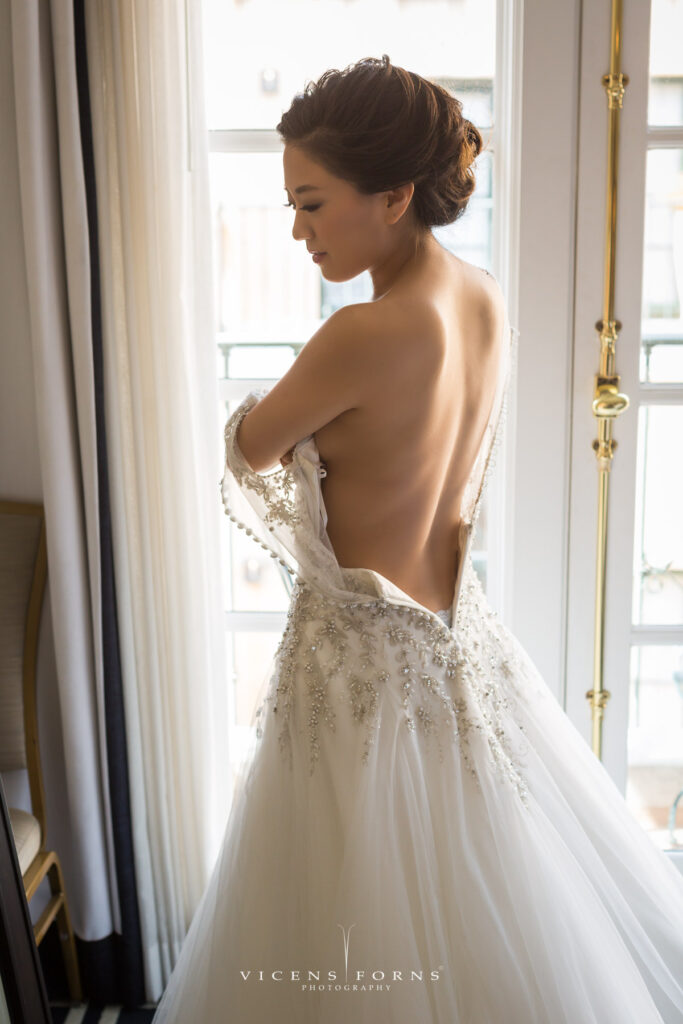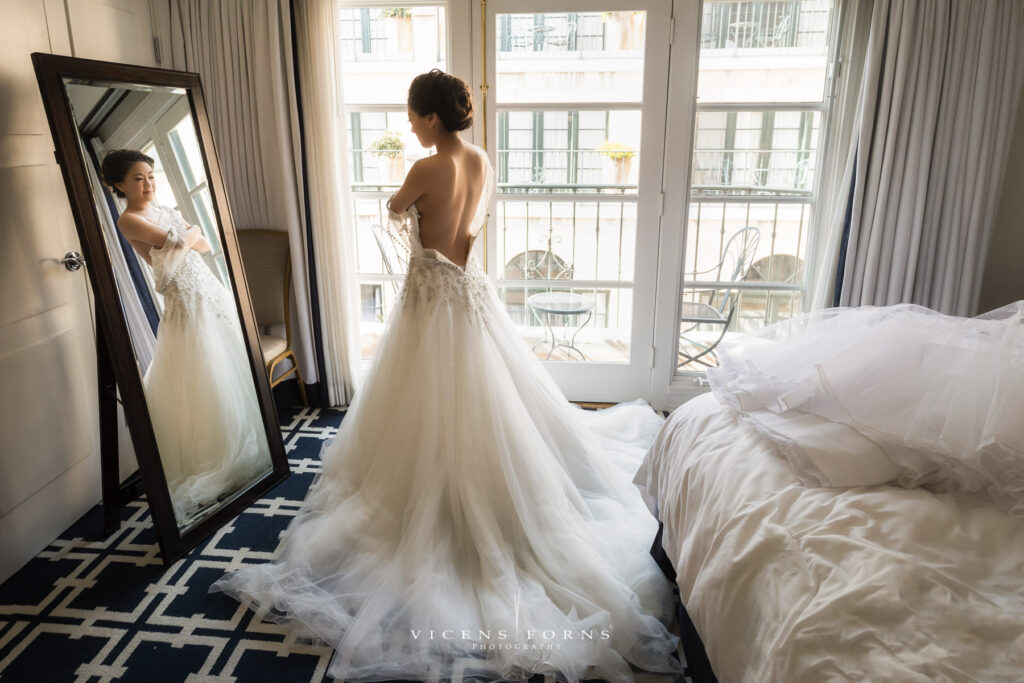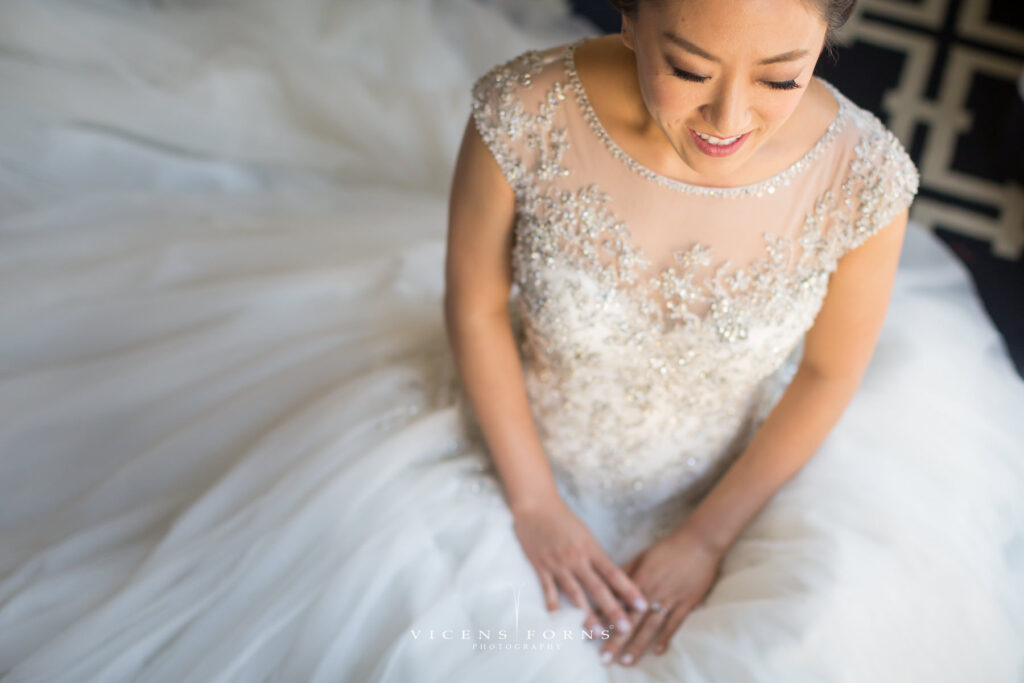 Now the shoes (and what a pair of bridal shoes that was!)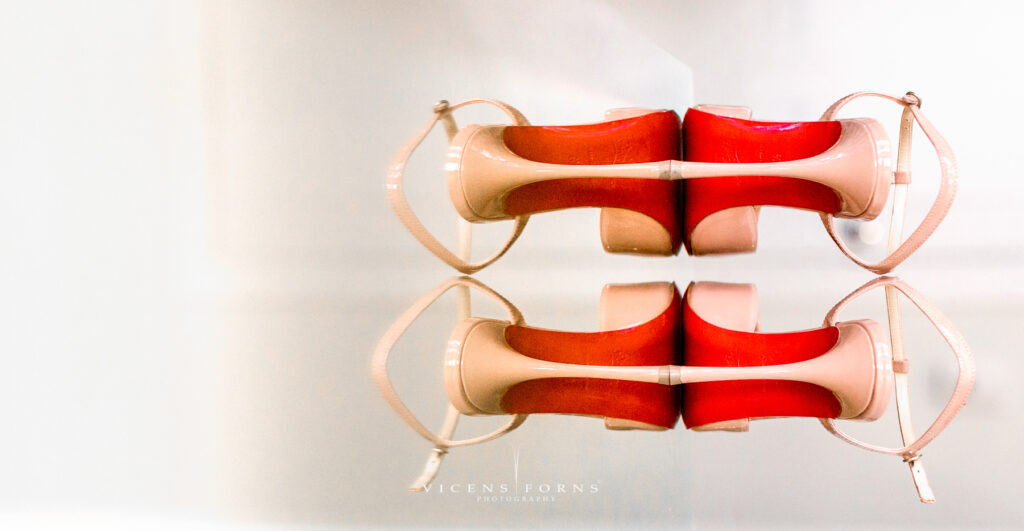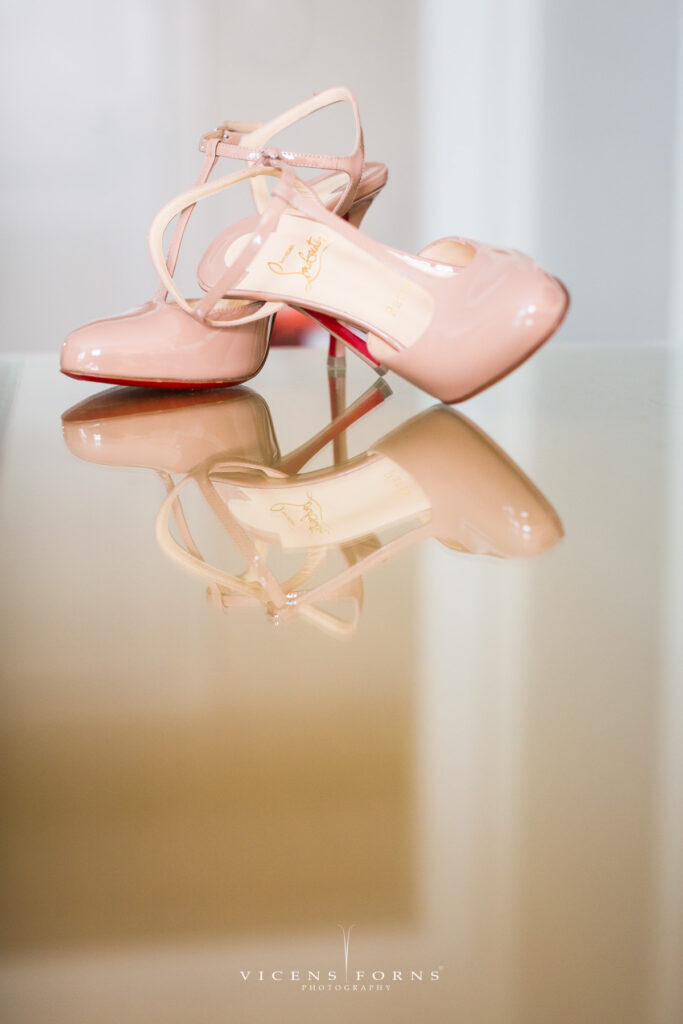 What's missing? The rings…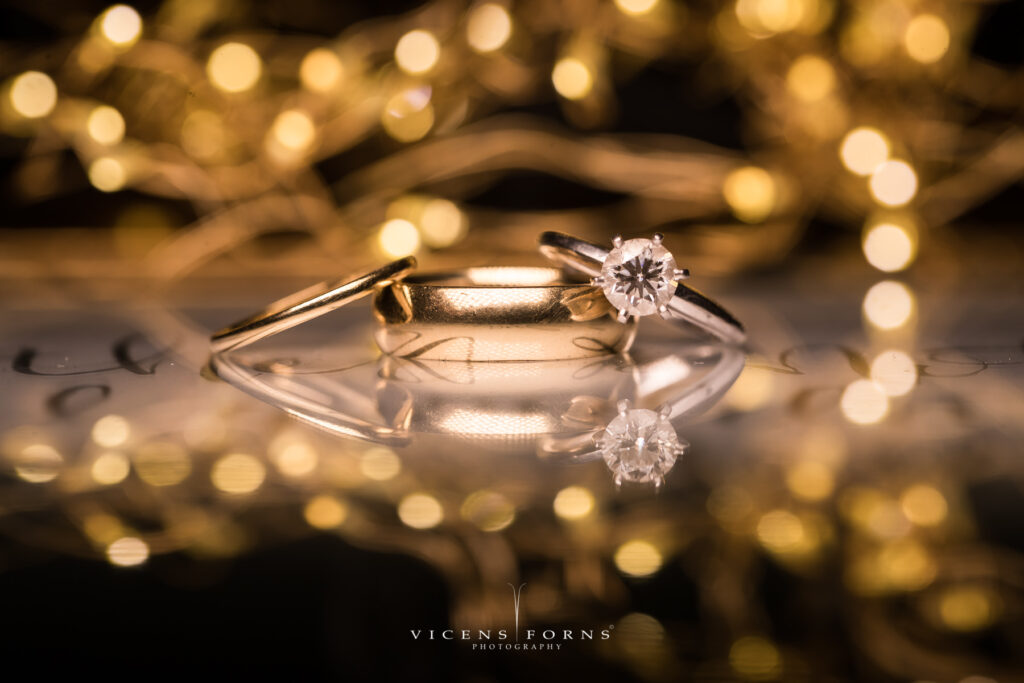 … and the flowers by family friend Betsy Doss (who created floral decor throughout)…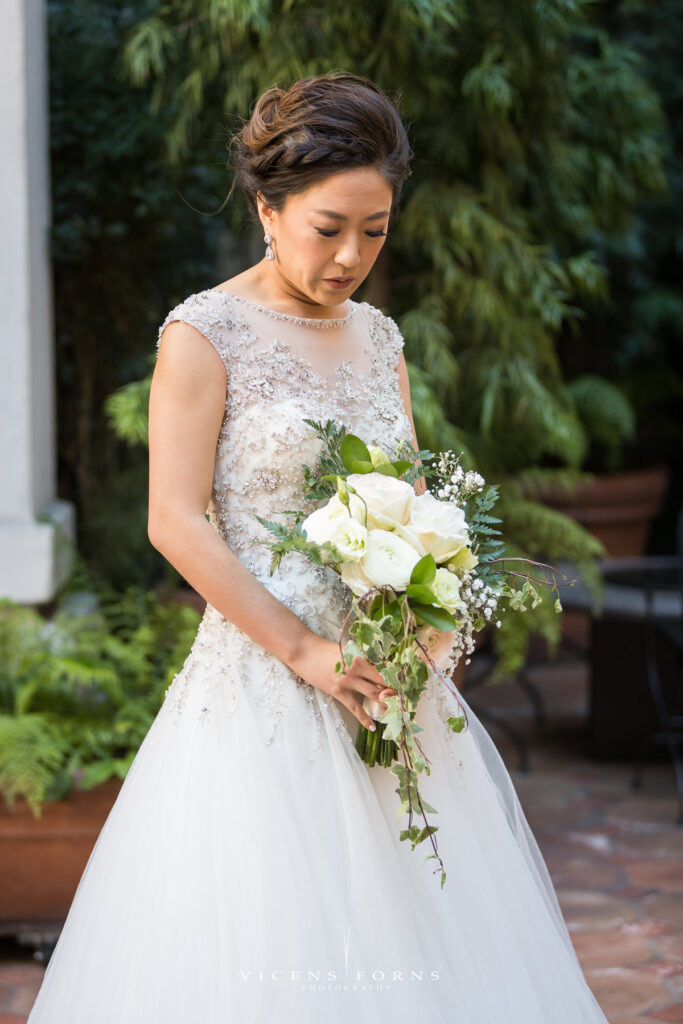 Groom Chris was likewise getting ready….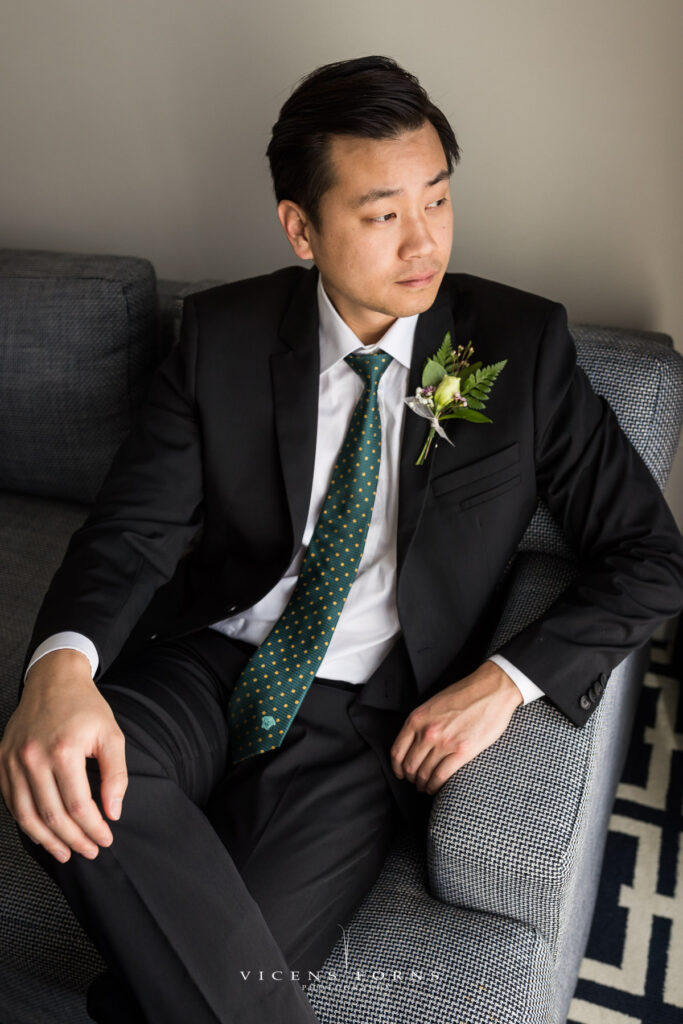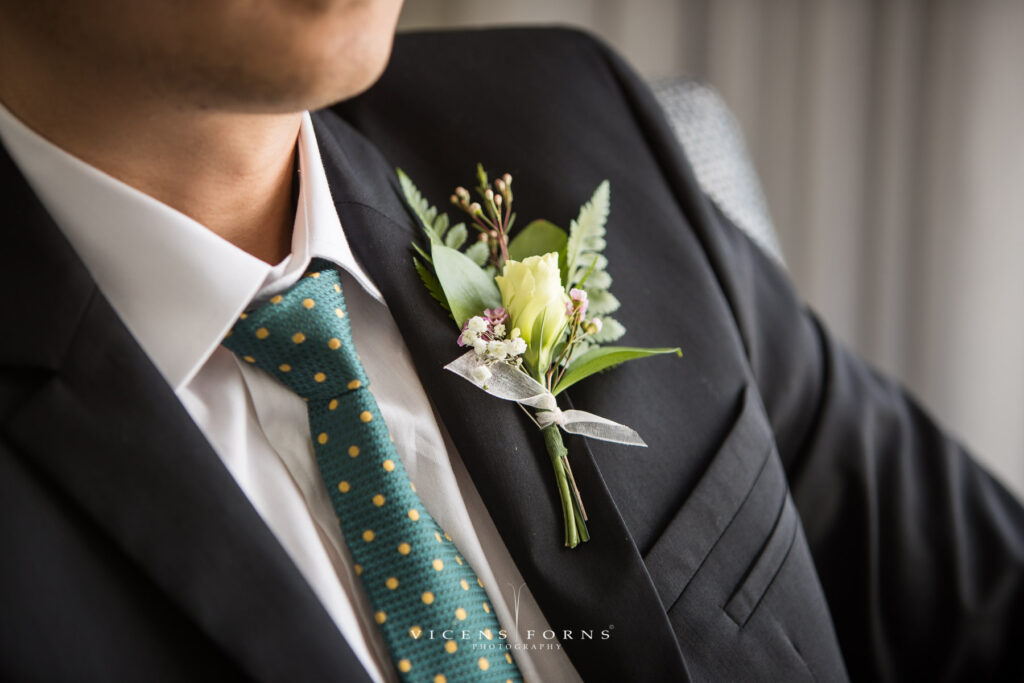 The couple had chosen my longtime friend and colleague Vicens Forns for their photographer. Vicens is a master of light and of the dramatic moment; he made Jessica twirl her voluminous dress skirt in the hotel's garden court, with the sun illuminating the layers of tulle and reflecting off the sparkling crystals – you should have seen that bridal smile!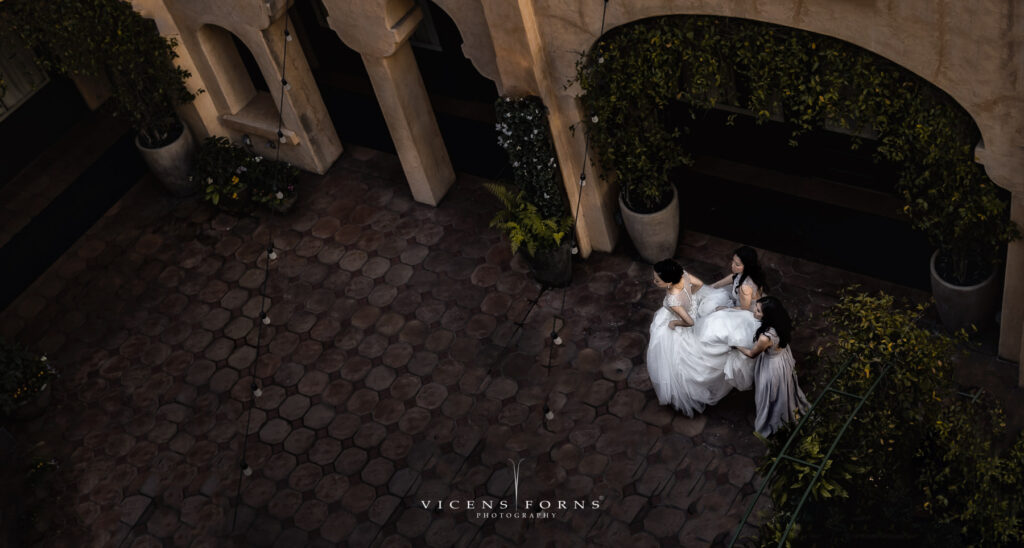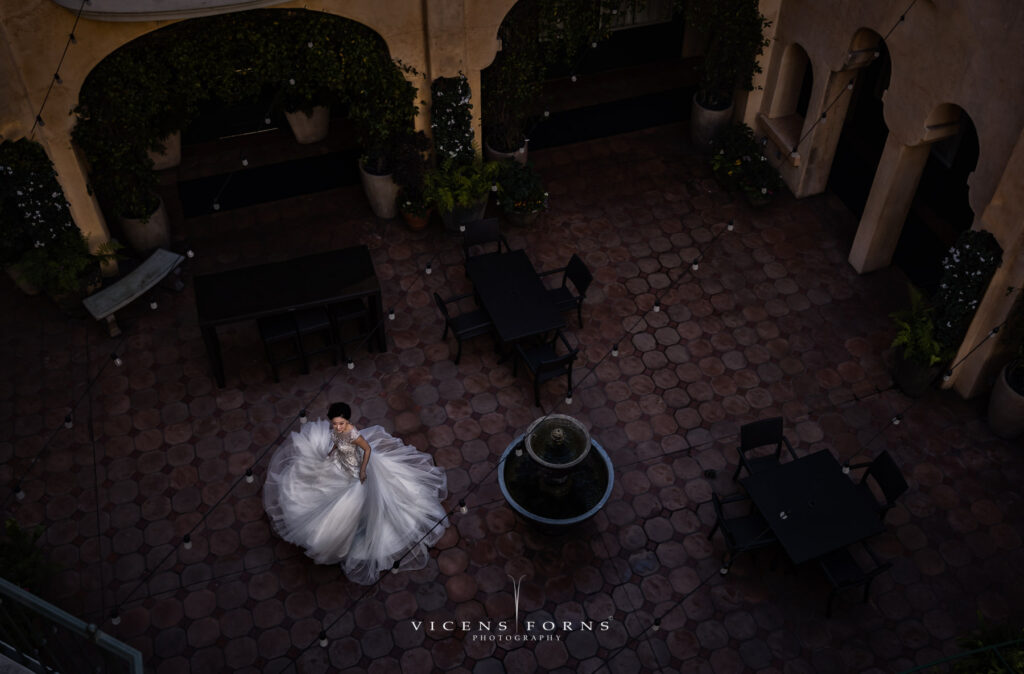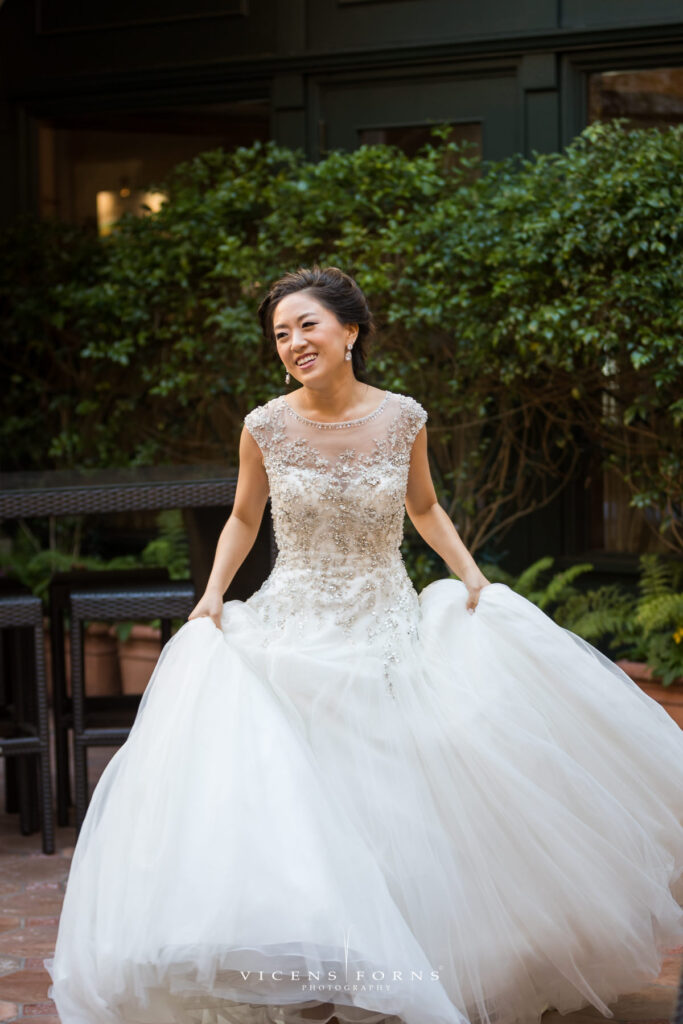 Ready for First Look!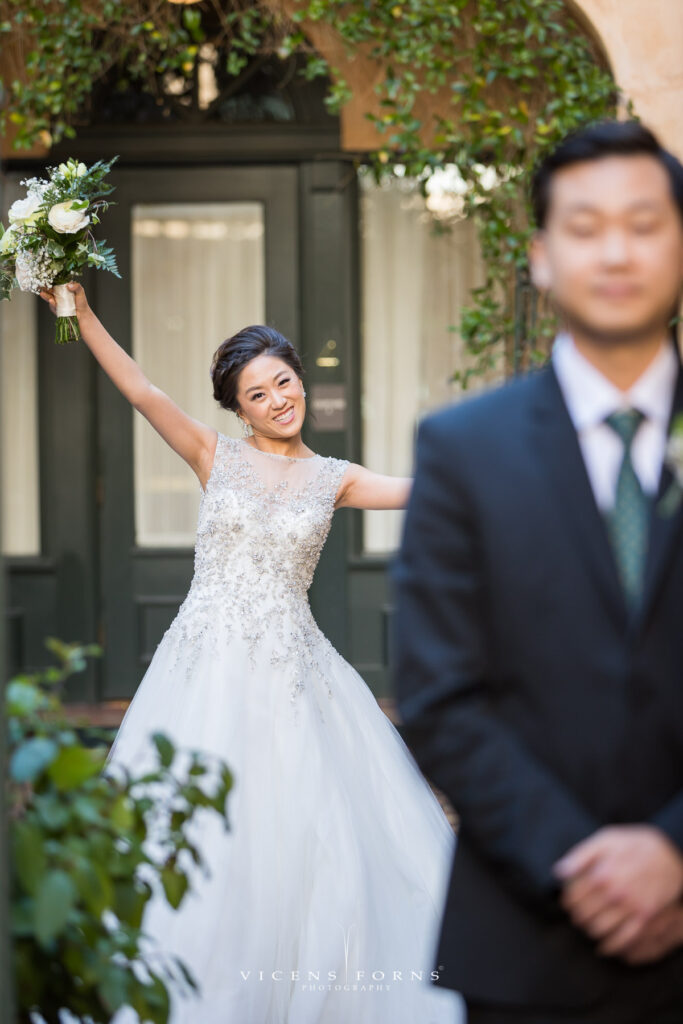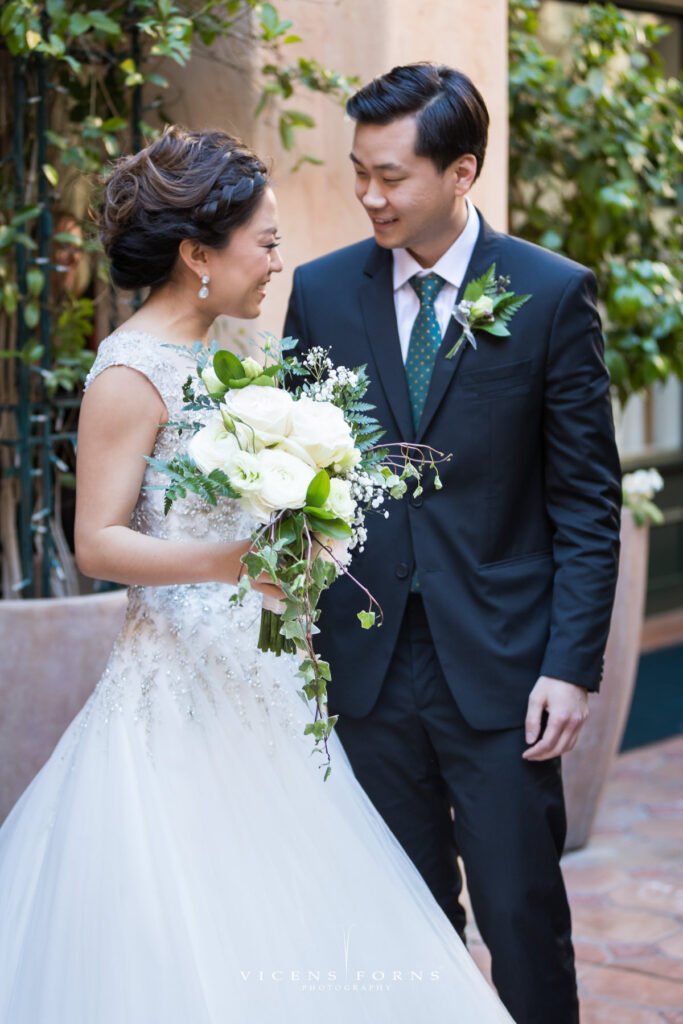 … and a first round of couple's portraits.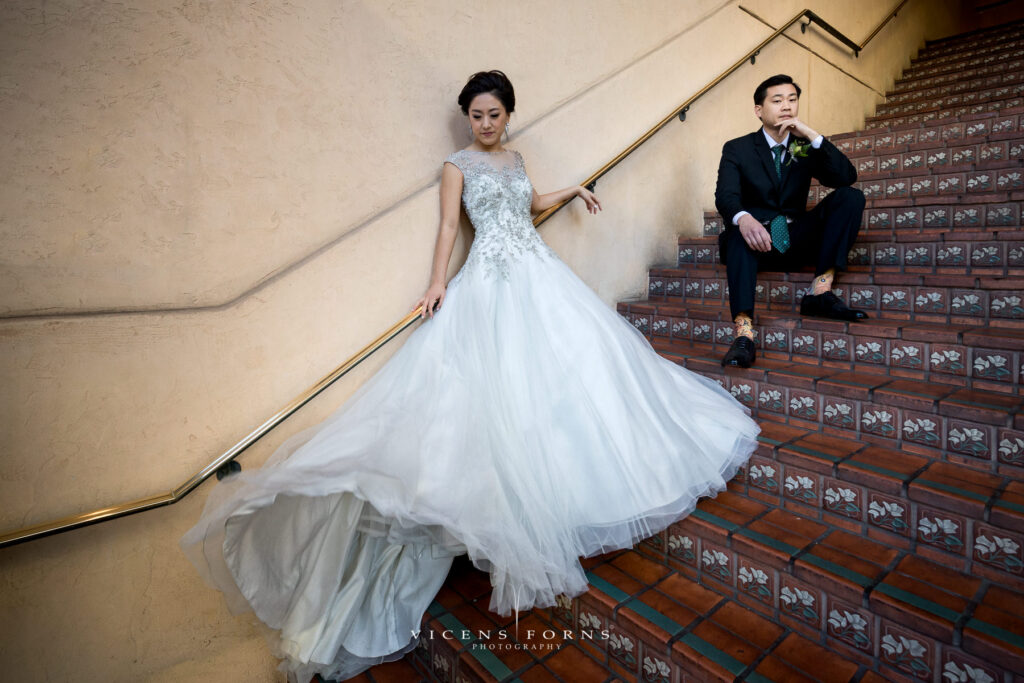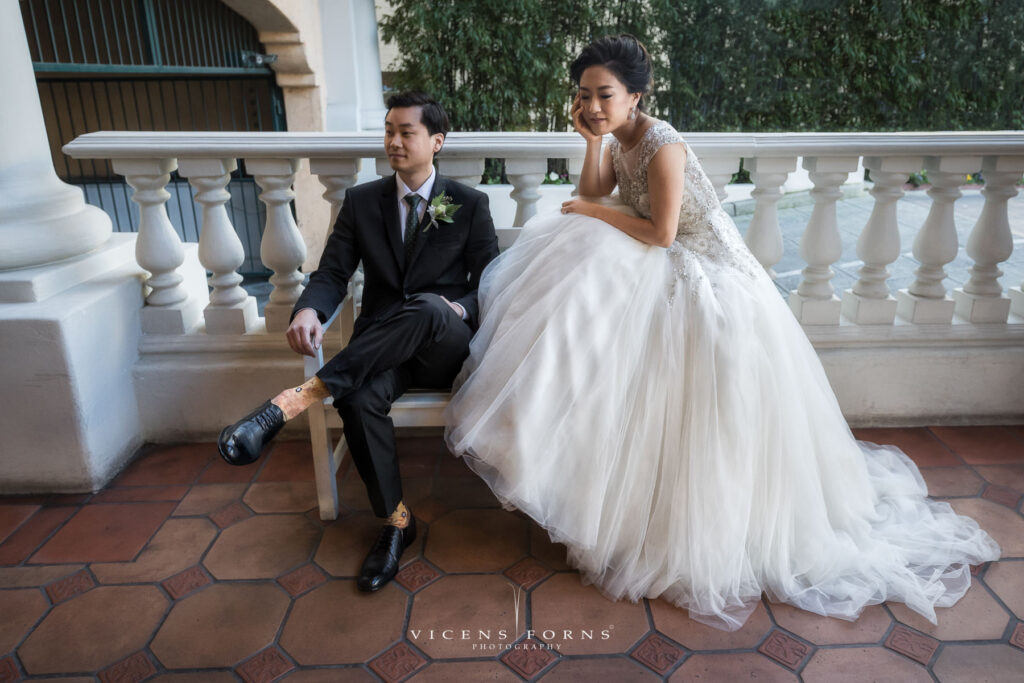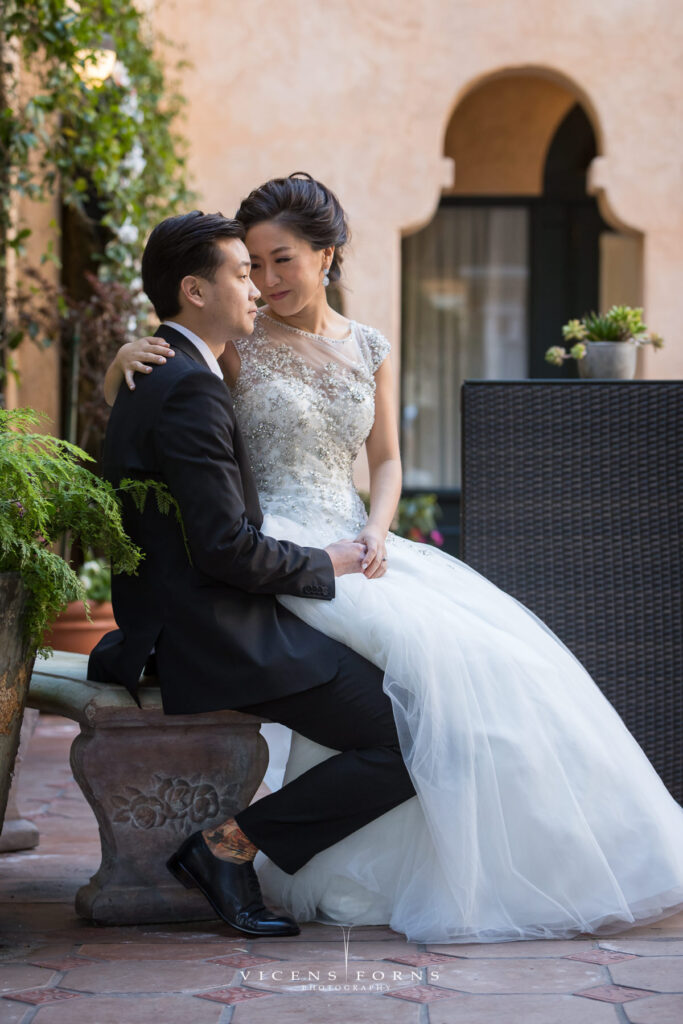 Meanwhile, guests were arriving at the Church – a soaring modernist space, illuminated by stained-glass windows in ethereal shades of blue and green. And here comes the bride, to the sounds of Wagner's Wedding March played on one of the largest organs in the Bay Area: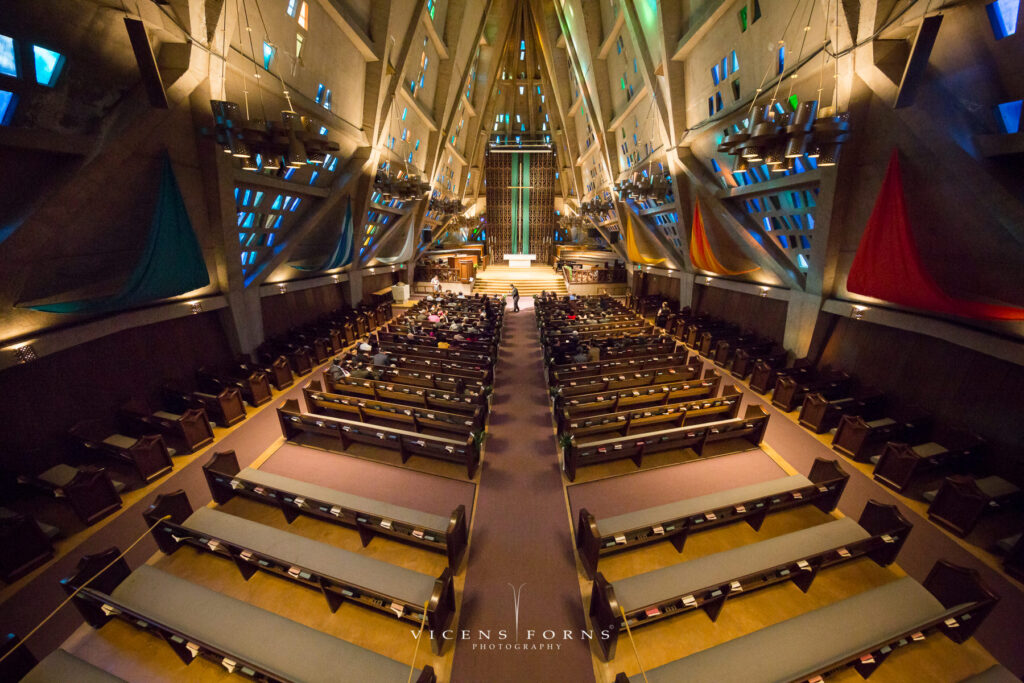 It was a really breathtaking experience.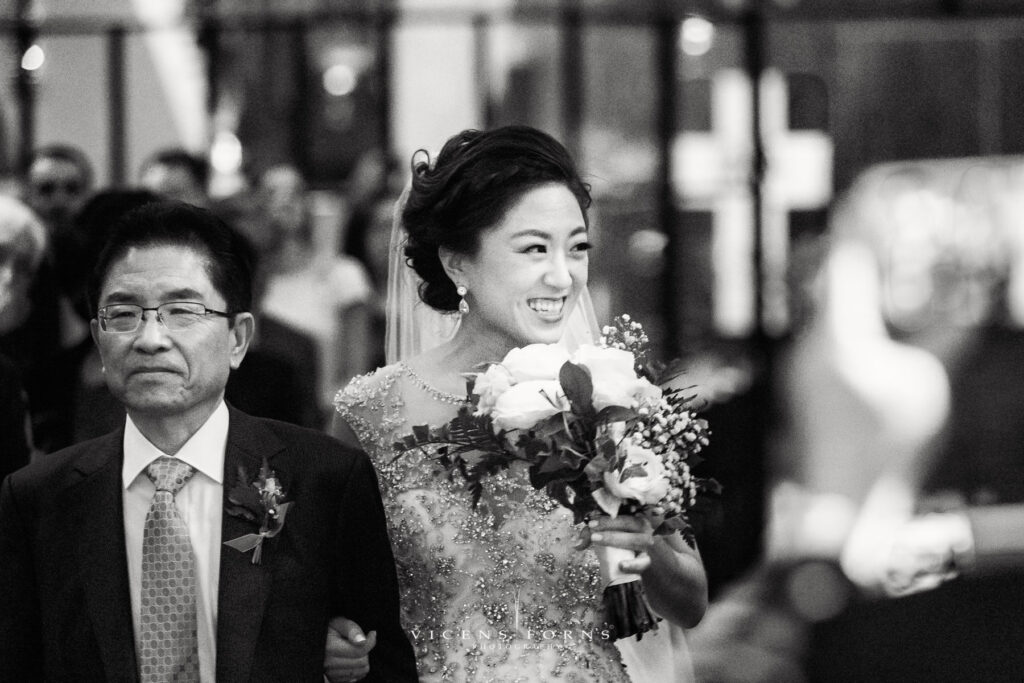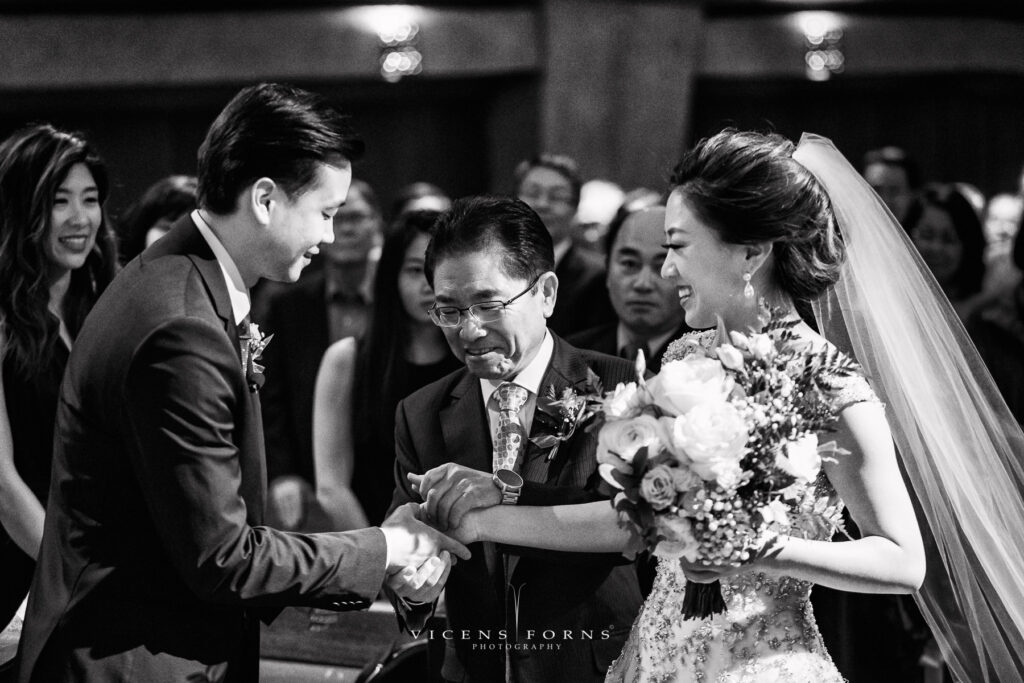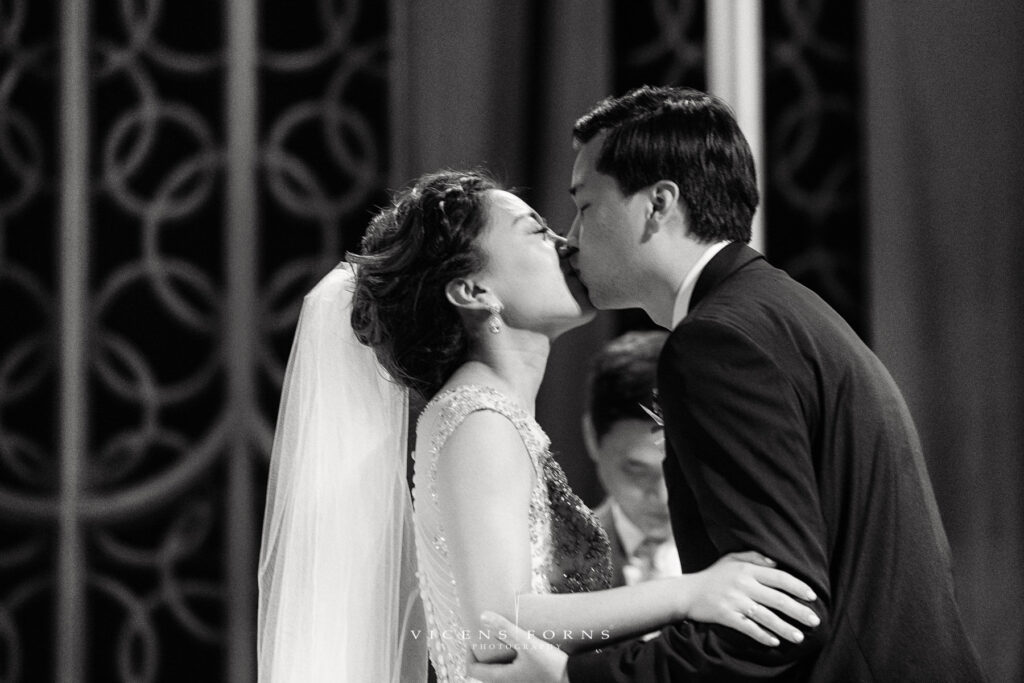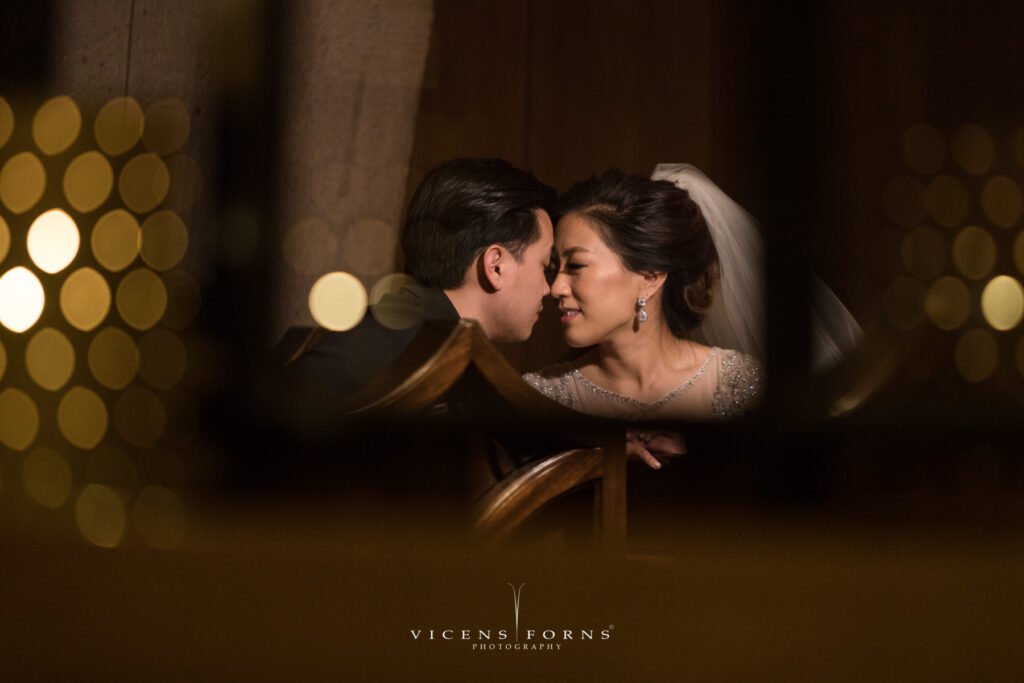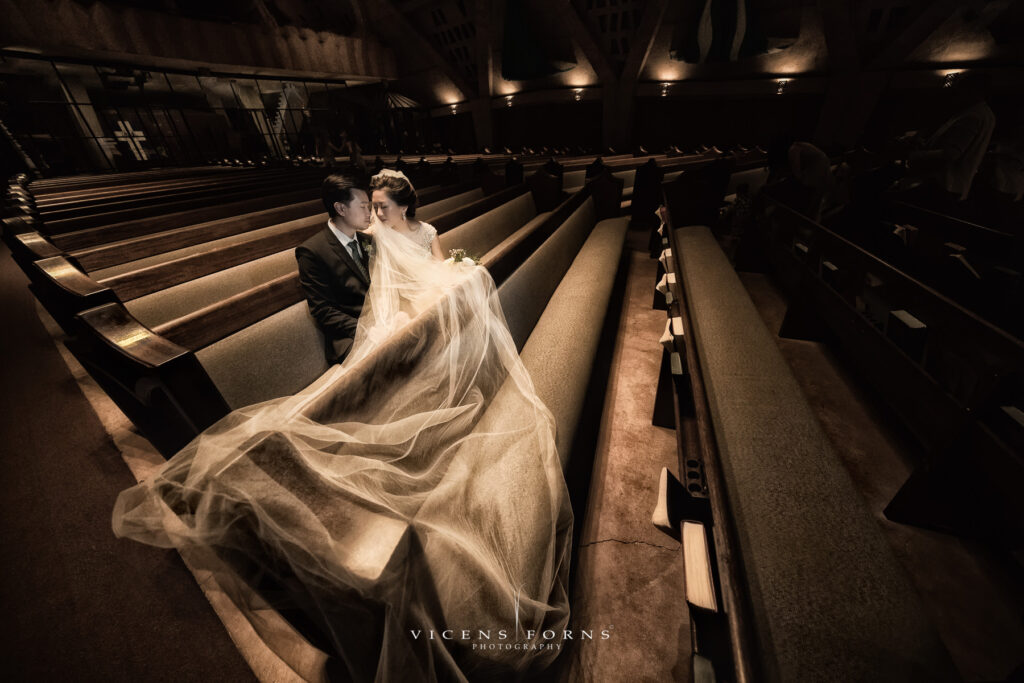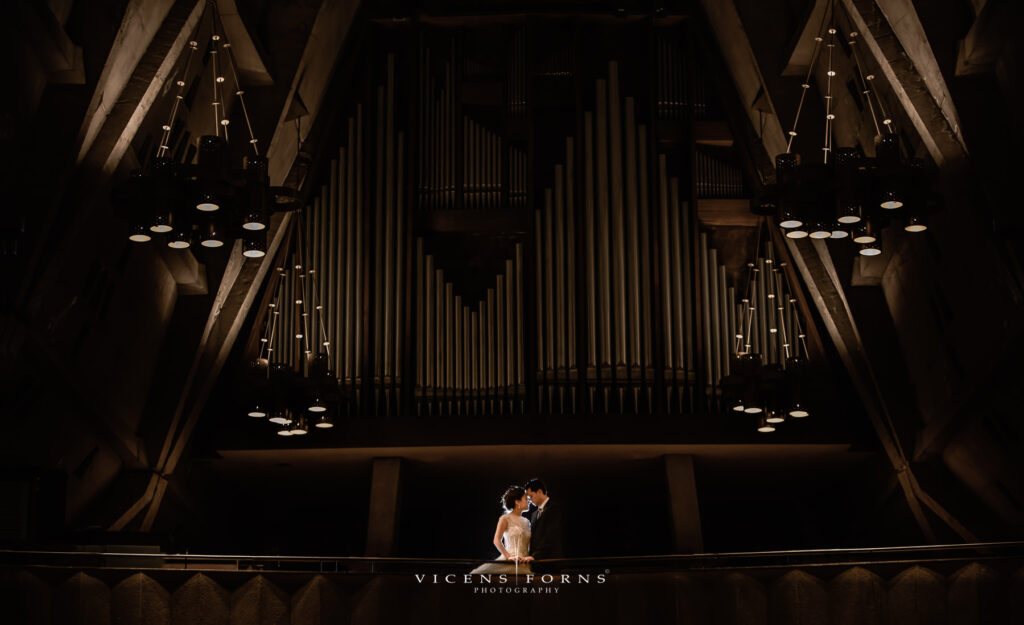 Meanwhile, my two assistants Jessica and Myrtle and myself were working hard on preparations for the reception, alongside the team of Mina Park of Green Fish Catering.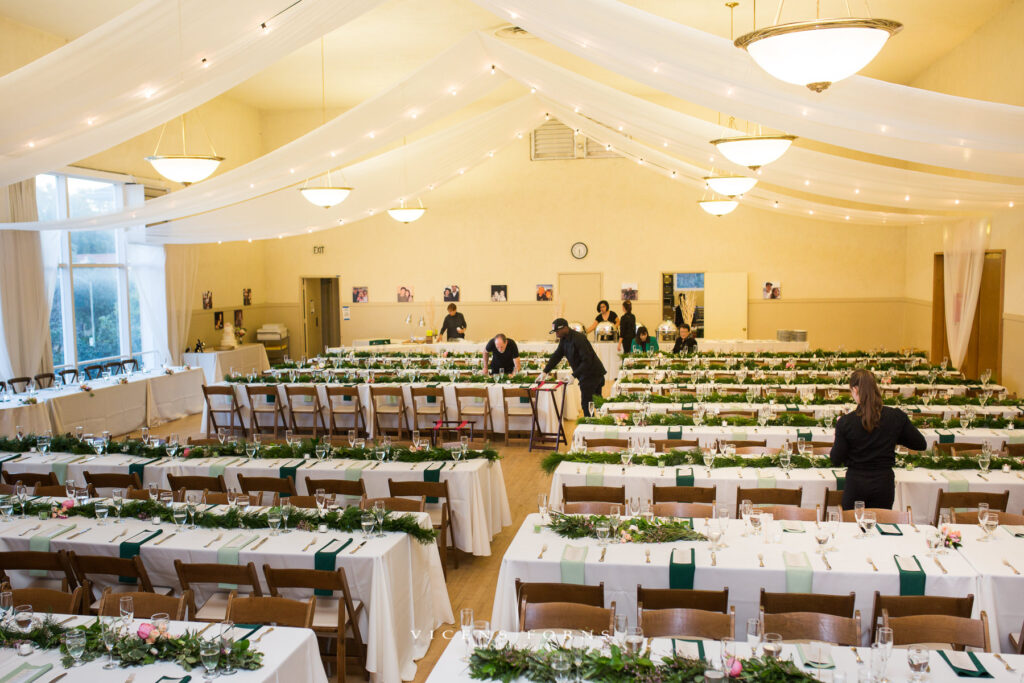 The dining hall had been transformed by hanging draperies and string lights installed by Aaron Feldman and his team from Stuart Event Rentals. Guests were seated at long rows of tables adorned with green garlands accented with fresh garden roses.
For seat assignments, we used hand-calligraphed escort cards (designed and produced by A Day Like No Other), each stuck into a little potted succulent plant for guests to take home and "let love grow."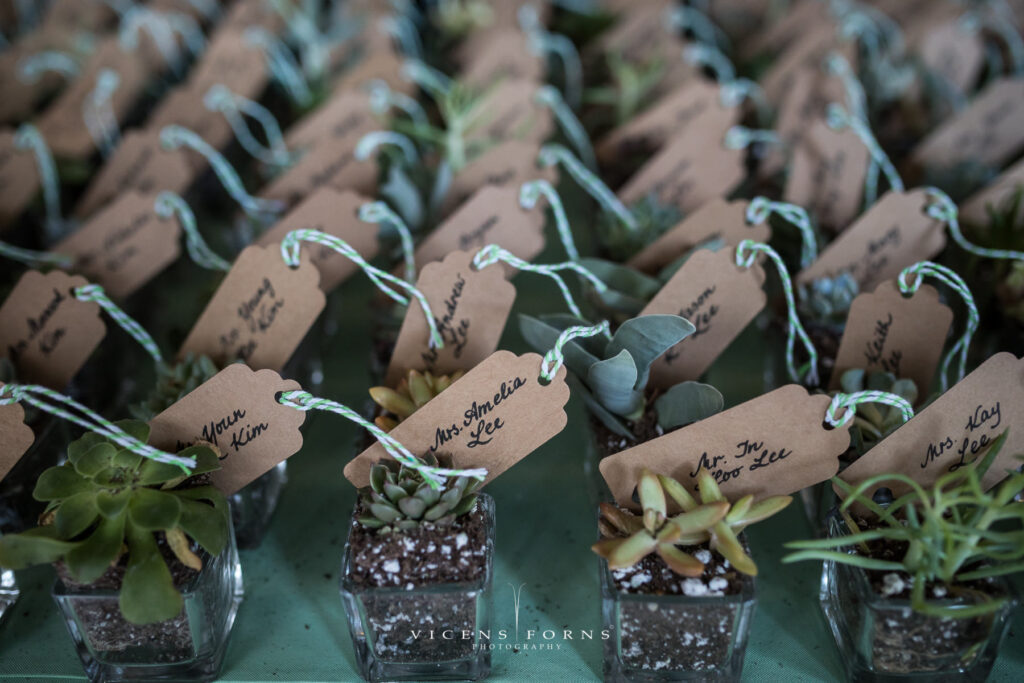 Guests found the program for the festivities and the menu choices on handmade chalkboards (all signage designed and produced by A Day Like No Other).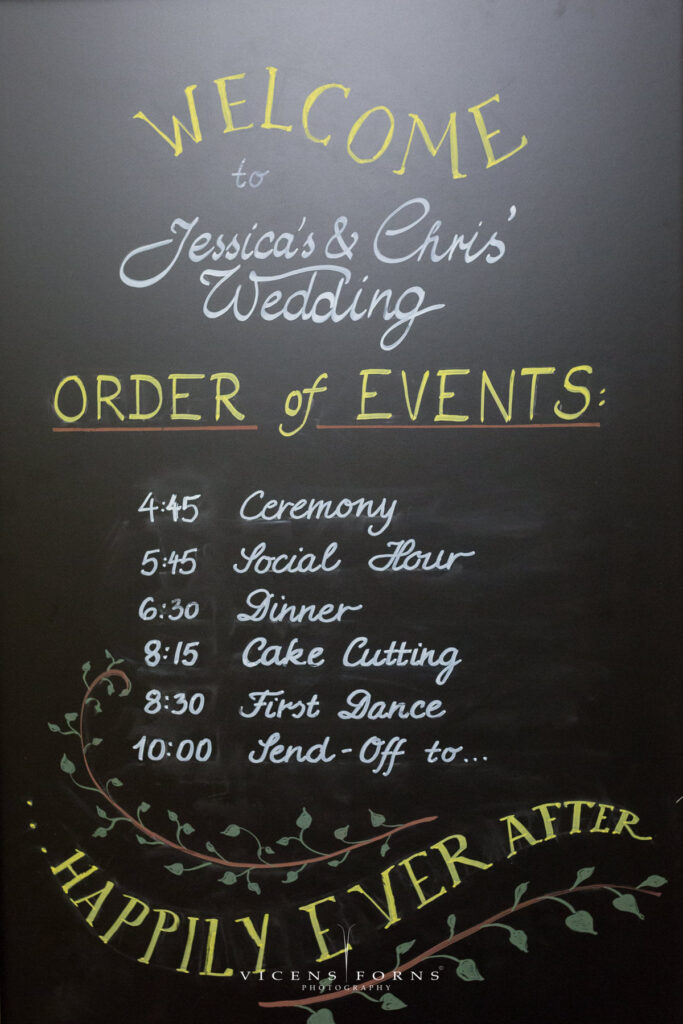 And here is the yummy buffet – as advertised!
Guests dug happily in and enjoyed good company and the uplifting live music by vocalist Kendra McKinley and her band. One highlight of the celebration was yet to come: the dessert buffet and the wedding cake from La Baguette –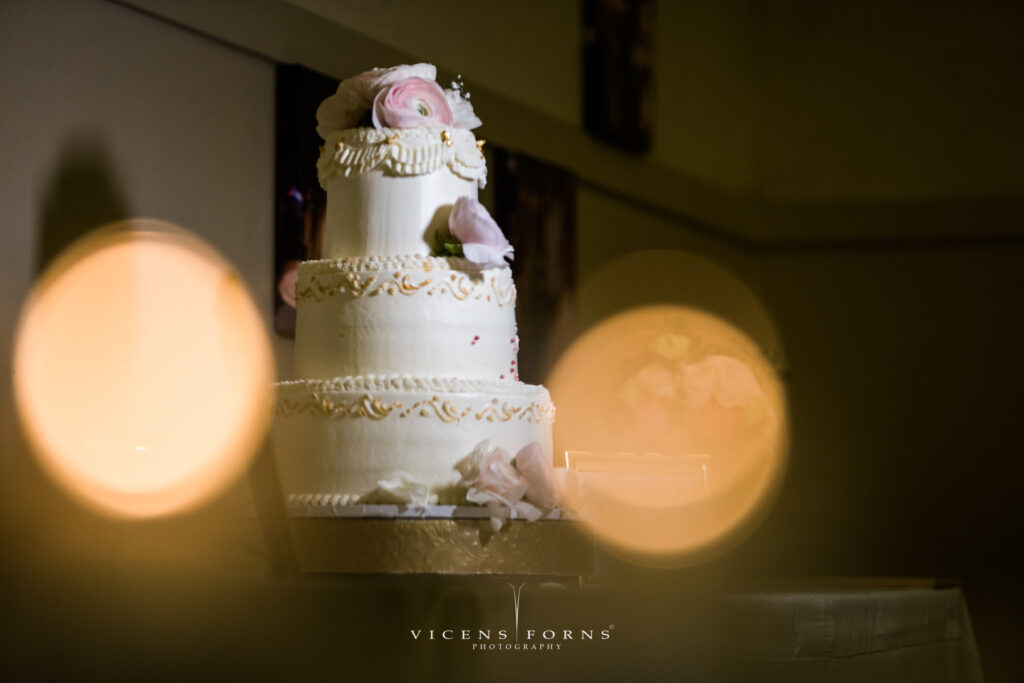 sweet memories for bride Jessica who as a child always got her Birthday cakes from this local bakery. And at her wedding, we and all her guests learned why she loves their cakes and pastries so much – they are divine!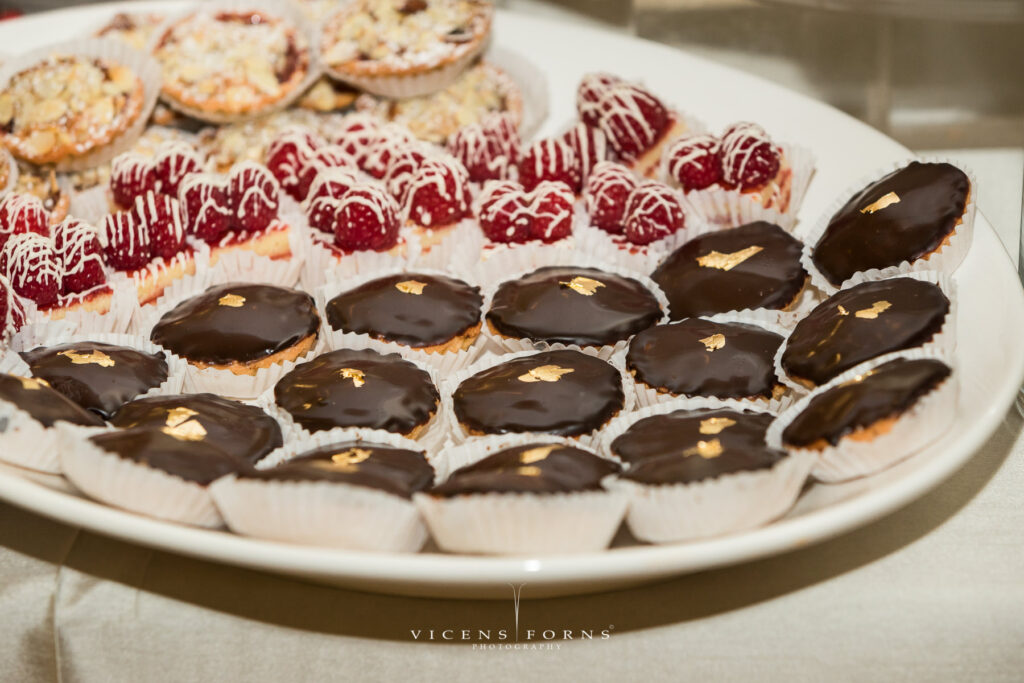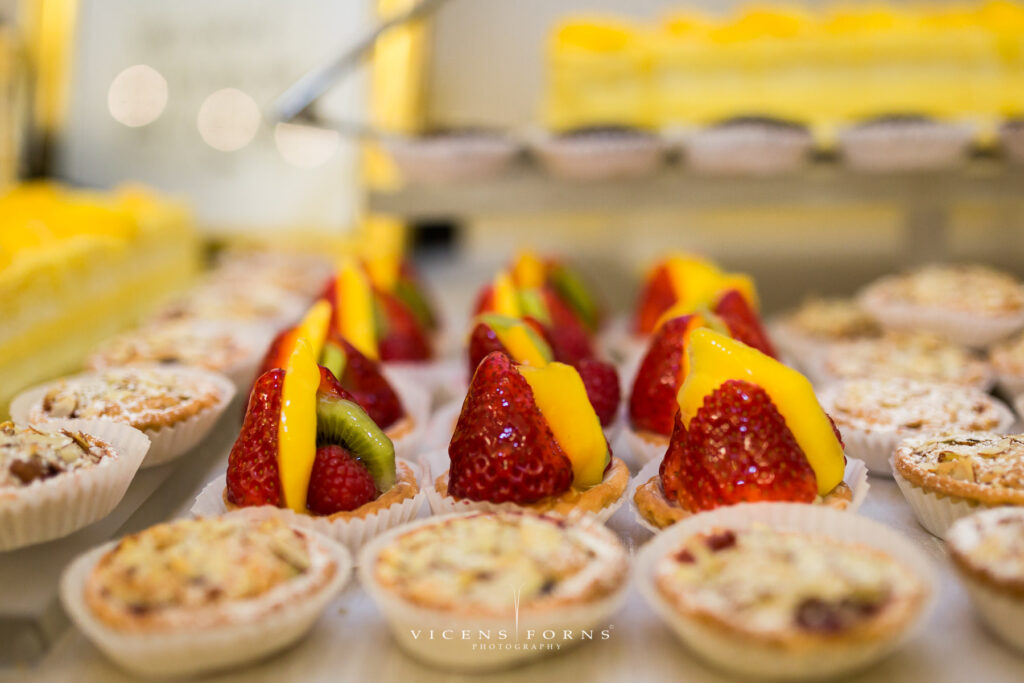 The newlyweds' official first task together: cutting the cake!
They did it beautifully, and everyone enjoyed that cake – not a crumb was left over. What a fabulous celebration… wishing Jessica and Chris an eternity of happiness!
Let us create YOUR unique wedding celebration, too!