For pretty much all our couples, their wedding day celebration is by far the biggest party they've ever thrown, and the most intricate project they've ever tackled. Aside from the planning and logistics themselves, what is necessary to make the wedding celebration fun for everyone? What is it that sets an average party apart from an unforgettable one which everyone keeps raving about? I'm not talking about over-the-top-glamour, Hollywood-worthy entertainment or other perks only big money can buy. I am talking about the little things, the personal touches that make everyone feel good and special and well taken care of. To me, that's an integral part of the overall wedding experience, just as much as good food and music.
1. You, the couple – totally worry-free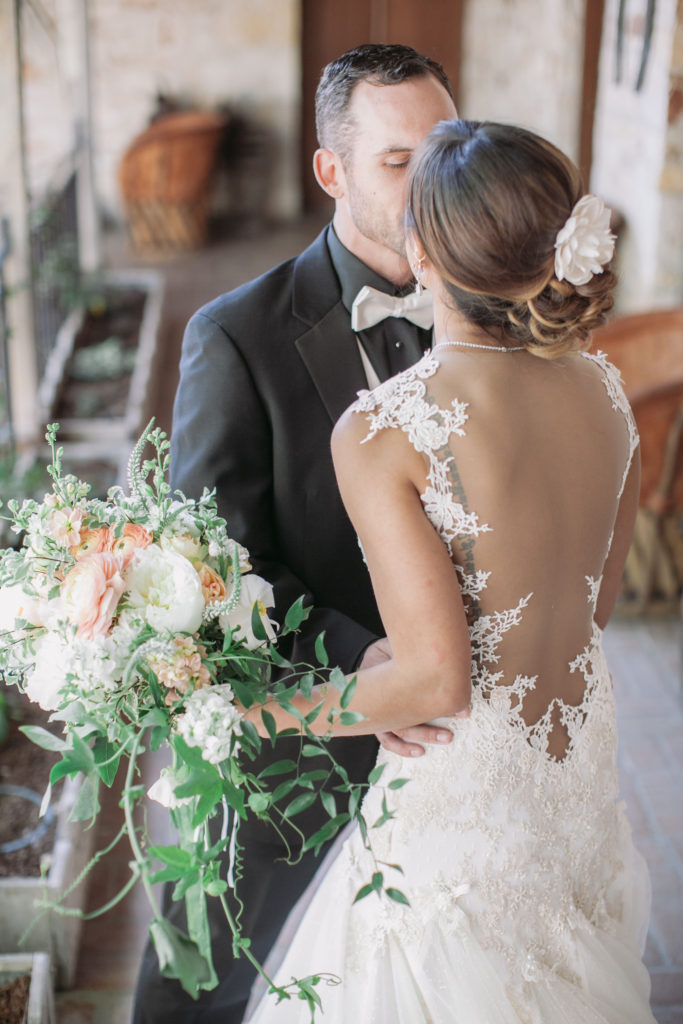 Let's begin with the stars of the day: you, the Bride and Groom! Here at A Day Like No Other, our mantra is: Our couples have only ONE job on their wedding day, and that is – to celebrate! All our couples tell me afterwards that their wedding day flew by and that they can hardly remember all of it. We strive to maximize what our brides and grooms remember. We want you to be in the moment and to focus on what this day is about: committing your lives to one another. And that's why we make sure that everything you might need and want on your wedding day has been meticulously planned ahead of time. Plus during Cocktail Hour, when most couples are busy taking photos, we make sure a platter of appetizers is set aside for them in a quiet side room with a chilled bottle of Champagne, and once photo session is over, we whisk them away for a few minutes of well-deserved break before presenting them to their guests.
2. The couple is "off-limits" for anything but celebrating!
What else? We, the planners, make sure that nobody will bother our couples with anything during their wedding day. Another mantra – or rather our promise to our couples: "If there is a glitch, you will not know!" It's true: we do what is humanly possible to keep our couples out of it. And if you don't have a wedding coordinator, you should absolutely designate one point person for all logistical issues and whatever else might come up. We at A Day Like No Other are even wearing funny buttons identifying us as the wedding planners… and invariably, that does not only "crack up" everyone – they will also find us and ask us for assistance. No one interrupts the couples' partying!
3. Your parents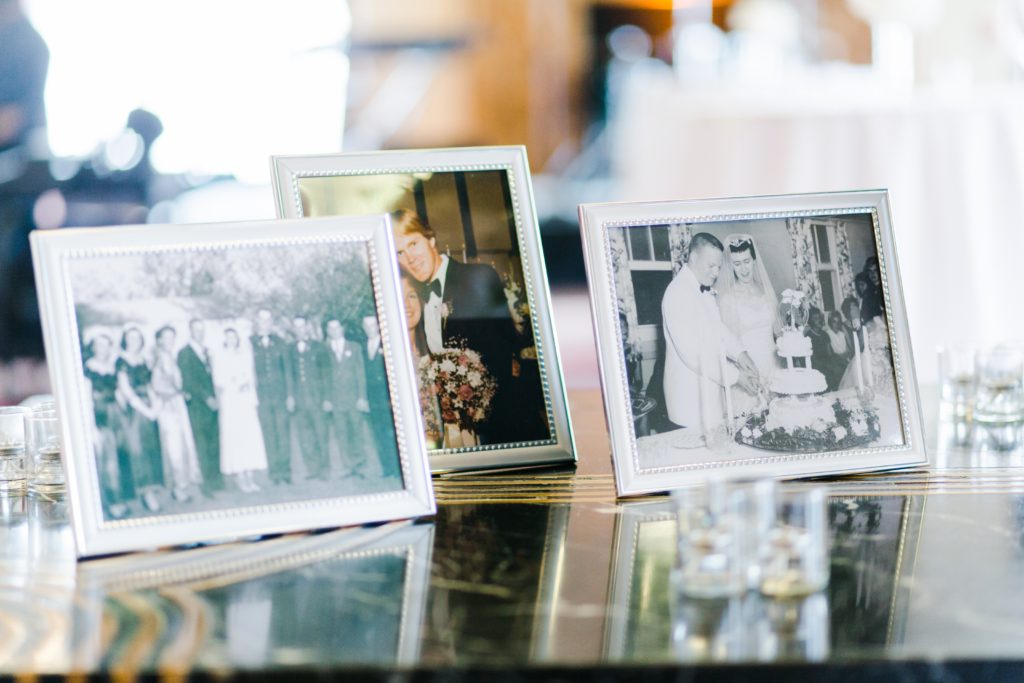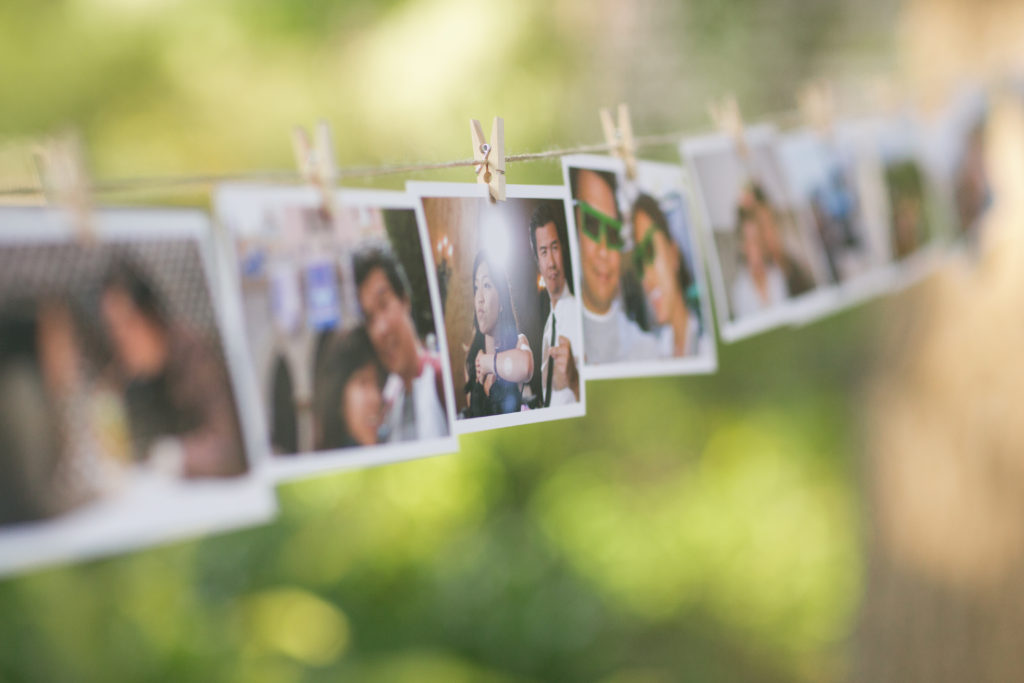 For most parents, their children's wedding day is at least as important as for the bride and groom themselves. It's an occasion they have been looking forward to since bride and groom were children, hoping for them to find a soul mate and lifelong companion who will take care of them once the parents are gone. Giving a child away in marriage is a milestone in parenting. It's also a day to look back on all the sweet memories of that now grown-up man or woman when they were little, when they had just entered the world, and also to think back to one's own wedding day, one's own parents. It's definitely a day of memories. And that's why we encourage all our couples to include such memories in their celebration, e.g. , as a gallery of family photos.
4. Your older guests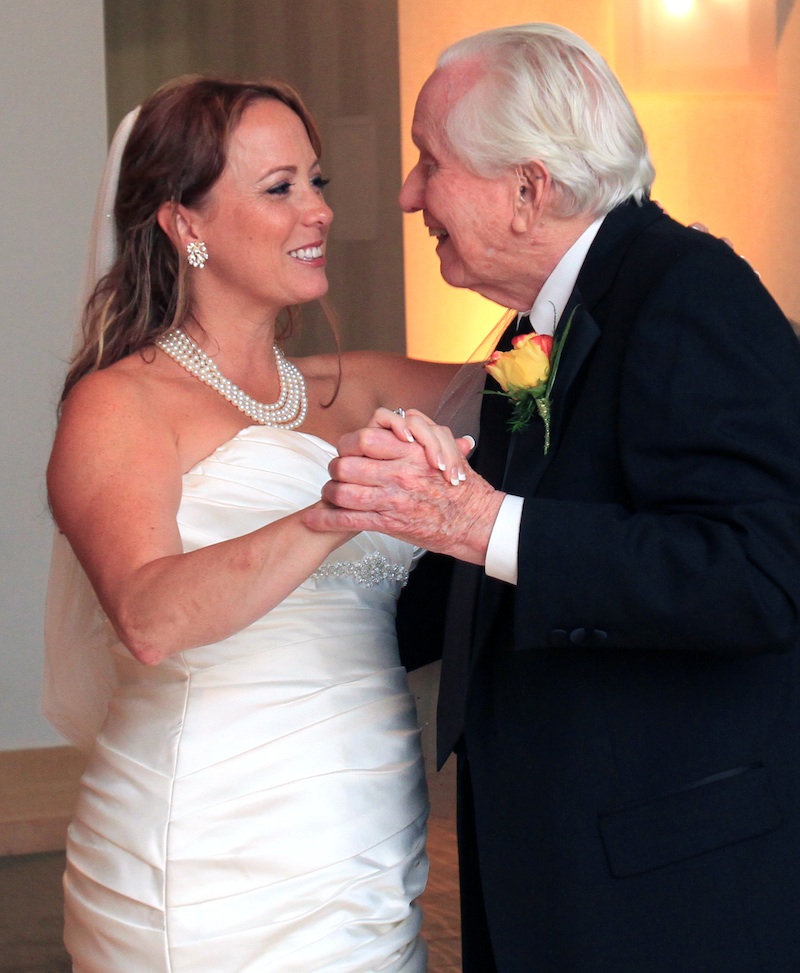 Most of our couples invite quite a few older guests – grandparents and other relatives of that generation. Oftentimes, these feel a little lost in a crowd of young people. We make it a point to include them and make them feel an integral part of the couple's family history. One unobtrusive way of making older guests feel good is to include music choices they are comfortable and familiar with – be it a few Frank Sinatra or Elvis songs or 80s top hits. Yes! It is possible to mix those in, and you should see those smiles on their faces! And in lieu of a bouquet toss, we often do a "generation dance" with the bride presenting her bouquet to the guest couple with the longest-lasting marriage.
5. All guests: look after them!
For many guests, attending a wedding means taking days off work, planning and paying for travel… despite the joy of seeing a friend or family member getting married, it's also a lot of effort. Guests appreciate being well taken care of – they tend to remember that experience even more than the food! So, let's make them feel special and well-taken care of. Here is what we recommend: Keep guests well informed, and the easiest way is a detailed wedding website. We recommend our couples to offer logistical help to their guests whenever possible, be it for accommodations, local climate and choice of attire. Plus, this is also a good spot to drop a hint regarding dress code… politely. Nobody wants to be seriously under- or overdressed for the occasion! The more the guests know beforehand, the easier it is for them to plan accordingly.
6. Help your guests with the logistics
The same holds true for the schedule of the wedding day itself. We recommend to include on the wedding website one page devoted to nothing but the logistics: Directions, parking restrictions, shuttle bus service, specifics about the property (e.g. walks over uneven terrain), cell phone reception, and when guests are expected to be where.
7. Make your guests feel welcome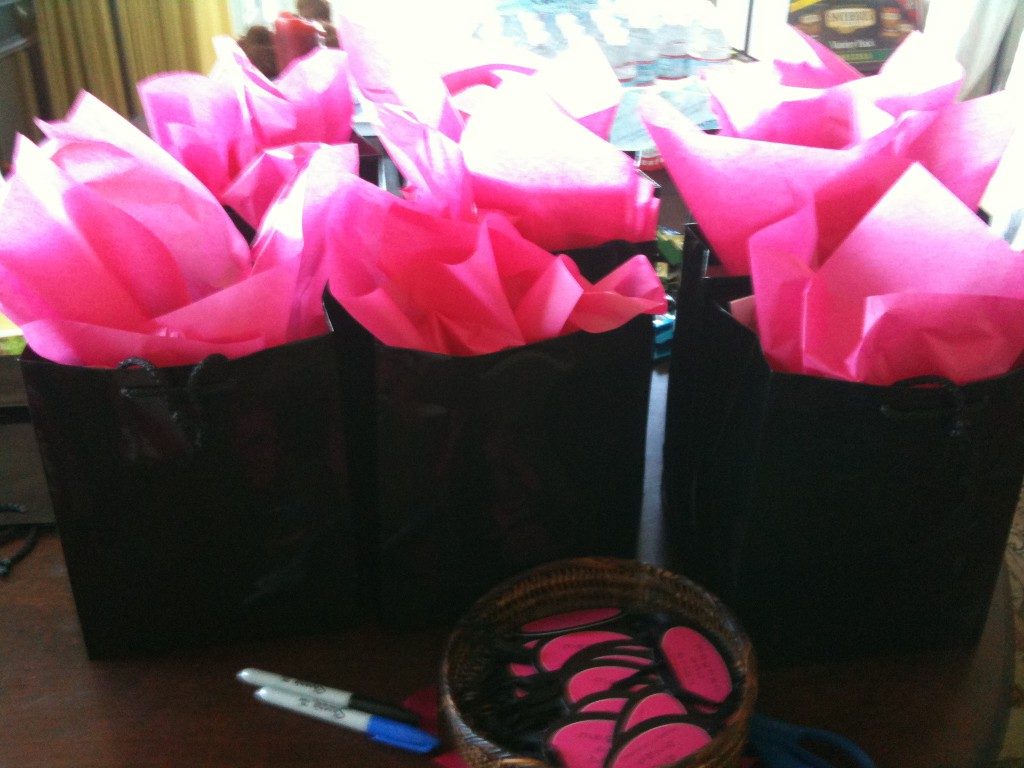 Nothing makes guests feel welcome more than – Welcome Bags! Yes, we know, it's a lot of work to assemble them (we do that for our clients…) Include personalized bottled water), snacks, local specialties like small bottles of wine or olive oil, local chocolates; a walking map and/or brochures for local sightseeing trips. And then, of course, a personal letter from the couple expressing their joy to have all these guests from faraway locations together for their wedding day.
8. Keep your guests comfy
And that's why the pampering of guests doesn't stop just there! For the wedding day, we  recommend a welcome bar with chilled (nonalcoholic!) beverages; for outdoor weddings a sunscreen/bug repellant station; market umbrellas shading the ceremony area, fans (maybe imprinted with the ceremony program), personalized paper parasols doubling as a wedding keepsake; amenities baskets in the bathrooms, simple "pashmina" shawls or blankets for outdoors celebrations and a basket of flip-flops for beach weddings and long dance parties.
9. Your youngest guests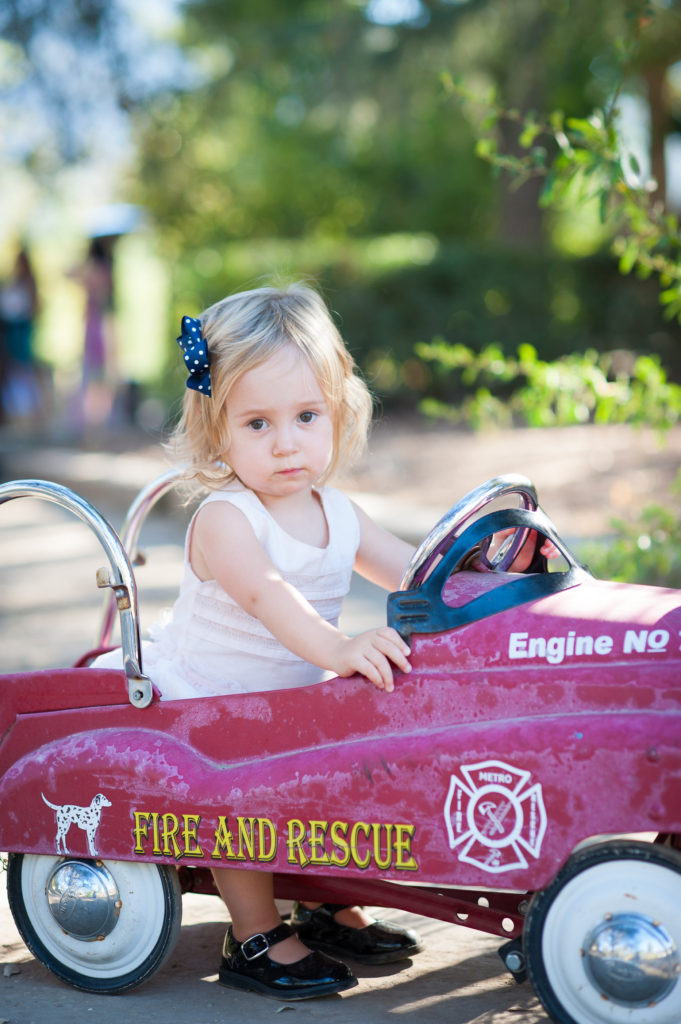 Let's admit it: weddings are not for kids. Take that from a mother! The excitement about the decorations and the big white dress is wearing off after a maximum of ten minutes, and then kids want to do what kids always want to do: explore, play, do their own thing. Make sure that they get to do exactly that and have just as much fun during that wedding as their parents – just a different type of fun: their own area, their own babysitter(s) and their own activities. Activity bags, maybe even a kids' entertainment company or a "sleepover party" with cartoon movies and pizza. Everybody's happy!
10. Your Doggie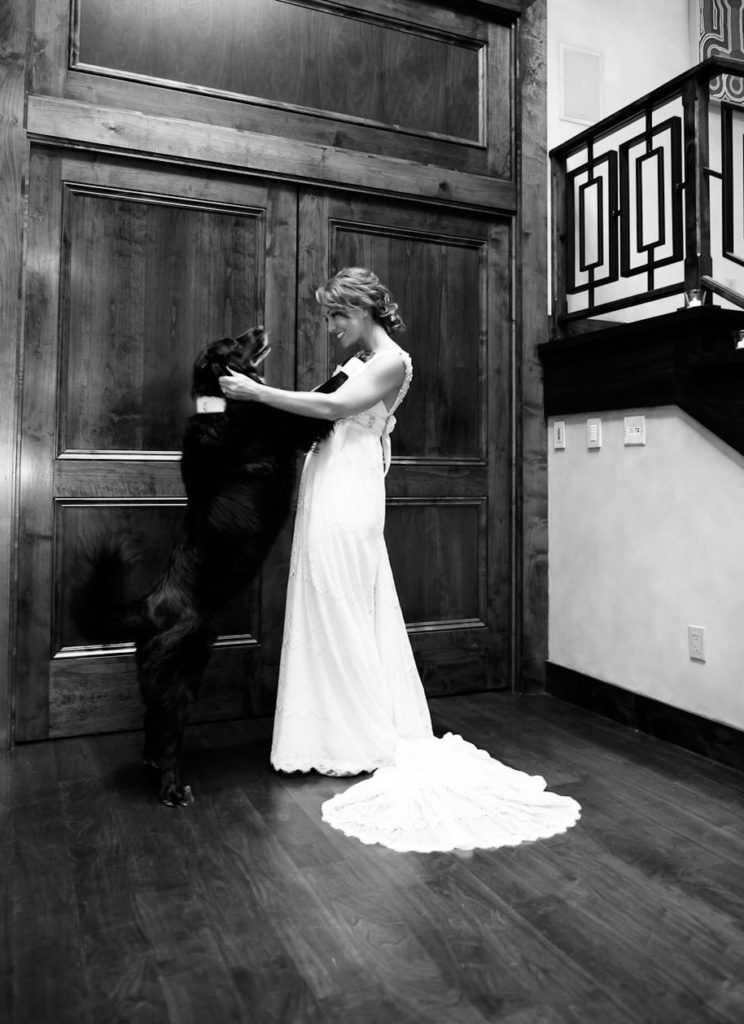 Well, same thing with dogs. Weddings are just not the thing for them. Just imagine: they are brought to a new, exciting, and maybe upsetting environment full of strangers, their "parents" don't have time for them, they are expected to be quiet instead of inspecting and, yes, marking the new territory; regular walk/nap/meal times are all out the window AND they are even not supposed to bark! That doesn't sound right to me. And yes, you guessed it, I am a dedicated doggie Mom. At A Day Like No Other, we offer a "VIC" (Very Important Canine) package – a dedicated dog handler on wedding day whose main task is keeping doggie happy, walking and feeding her, playing with her and chauffeuring her home as needed. But even if none of that is in the cards – you should plan for your dog's well-being on their Great Day as you would for any other family member or guest. At the very least, designate a person not directly involved in the wedding for doggie care (the Maid of Honor is not a good choice, as she will be busy during the ceremony and during photo time…). It should not be a young child or a person unaccustomed to dogs. It should be someone who is willing to sacrifice part of the celebration time for this purpose, and gladly so. Provide an area where your darling can safely stay, protected, in the shade, and maybe in her familiar crate. Do bring her familiar food, treats, and toys. And should your fur baby get upset, your doggie babysitter can drive her home for a short while until her newlywed parents arrive – and the canine world order is happily restored!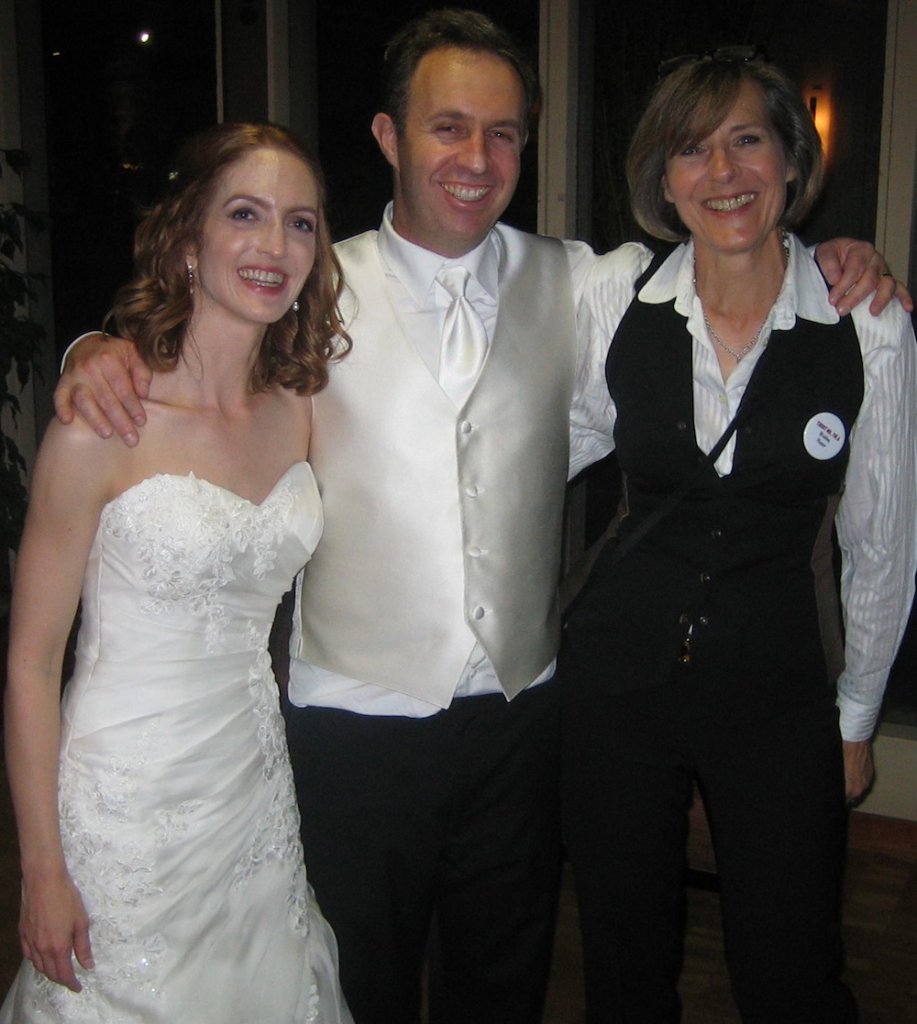 Published on Honeyfund Blog, 6/26/16