I have lately come across the most charming accessory for summer weddings: paper parasols! Not just any… but parasols by the design of Grace Dougan. They are surprisingly sturdy, they provide much-needed shade at summery outdoor weddings, and they are simply pretty!
Have a look:
Bride and Maid of Honor hiding behind elegant taupe swirls…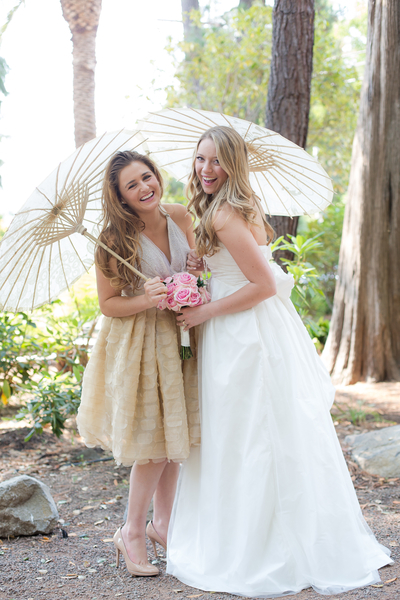 and "peekaboo!" here they are – it's just such a playful accessory!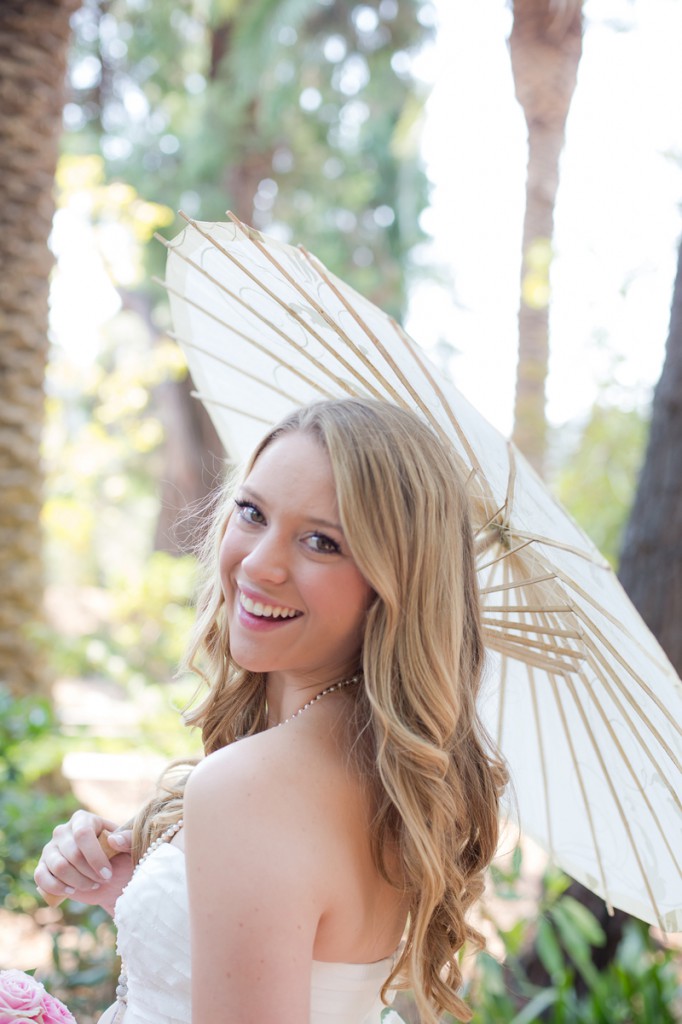 Of course, wedding photographers love it as it frames the face and mitigates harsh light.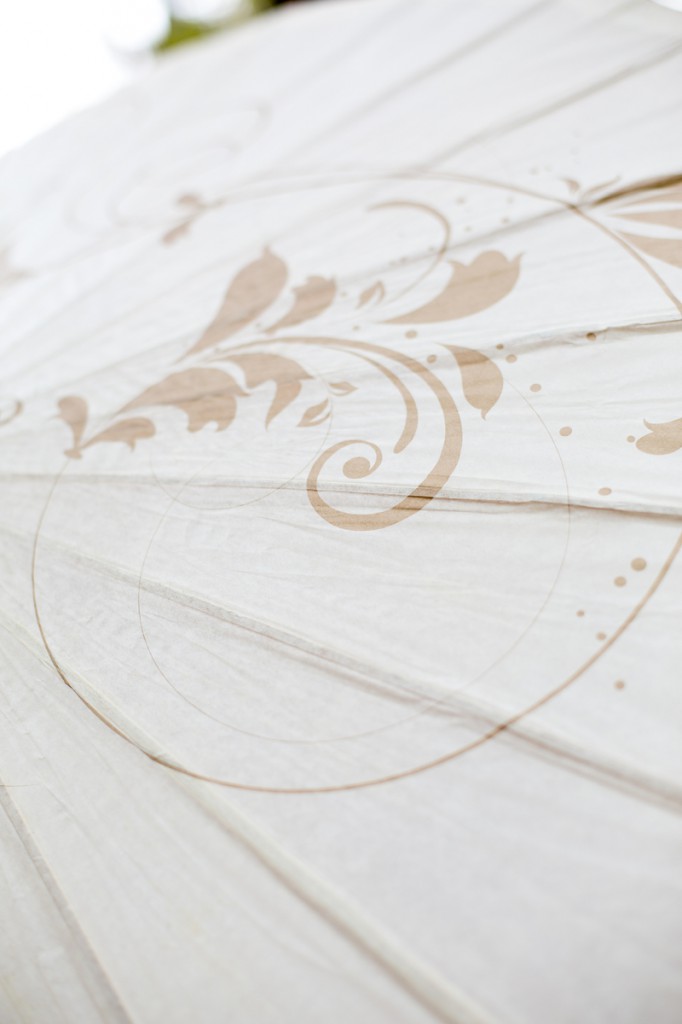 Just look at these beautiful patterns – they come in taupe, peach, gold, green, yellow or porcelain blue on ivory, in peach or porcelain blue solids AND even with the inscription of the couples' names and wedding date!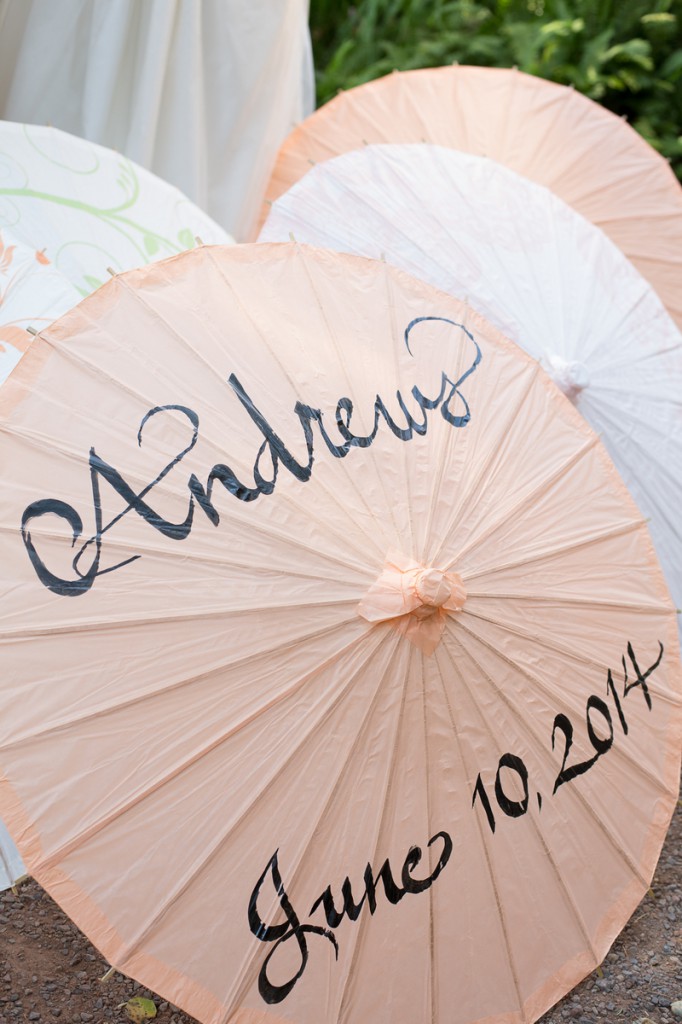 View the collection… plus they make fantastic wedding favors! They can be personalized with a hangtag on the handle, reminding the recipient of the couples' names and wedding date.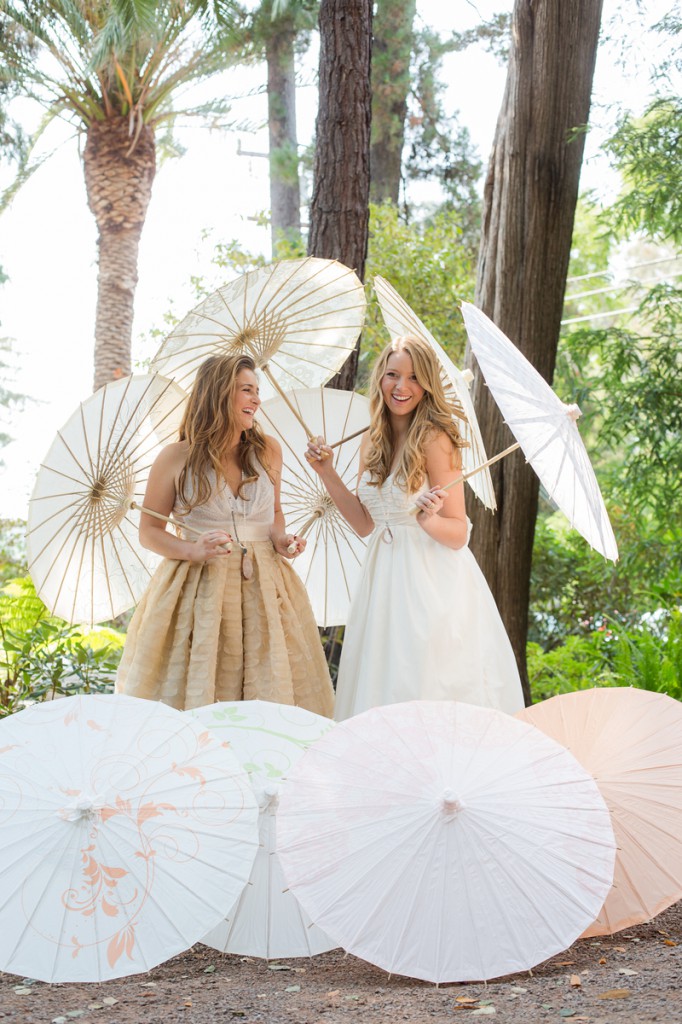 One more close-up…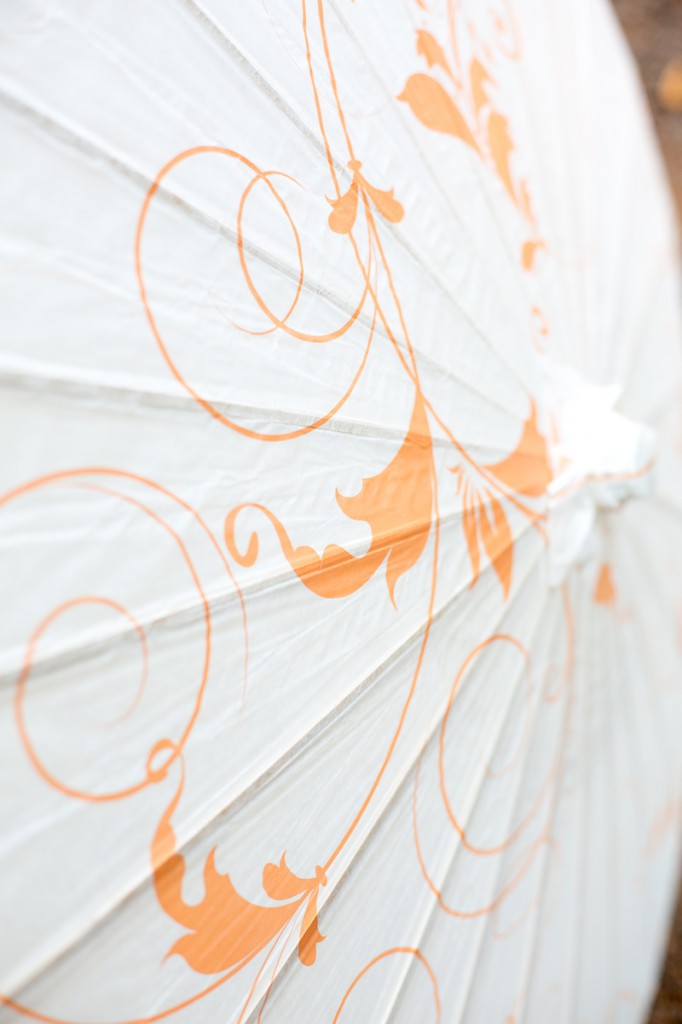 … and even little princesses love them!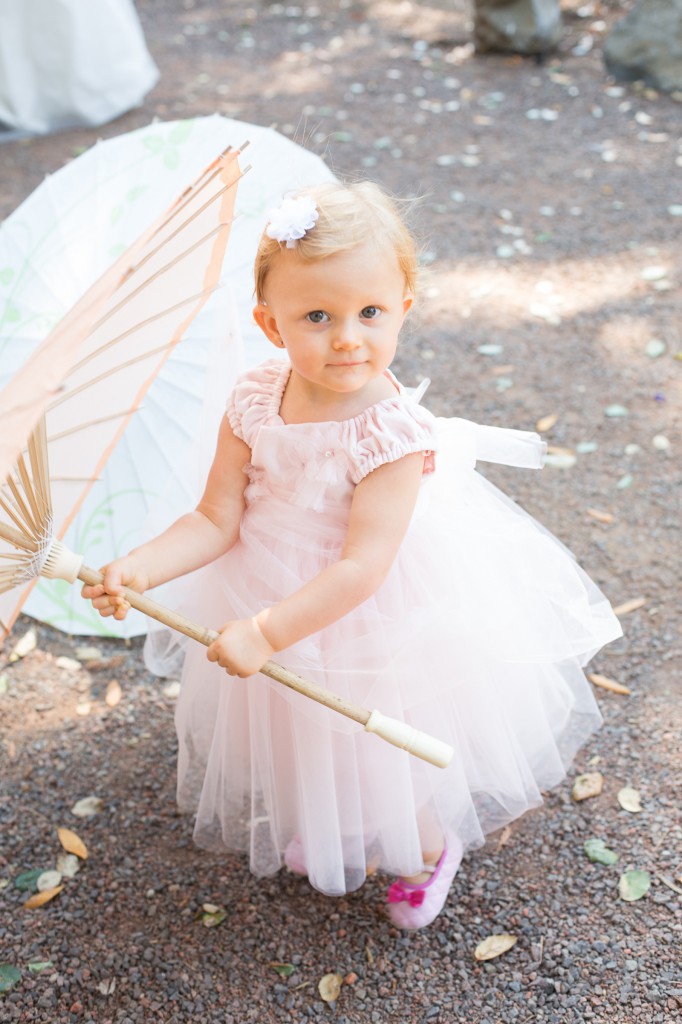 I am sure you are now totally smitten, too! Look them up on Parasols by Design. I showcased them at my last festive WIPA event, and they were a real hit! I'll definitely use them in my own wedding designs, that's for sure – and if I'll hang them from the ceiling for a whimsical decor!