"Five Ways Your Business Tells a Story," was the title of today's WIPA Fall meeting at the iconic Argonaut hotel in San Francisco.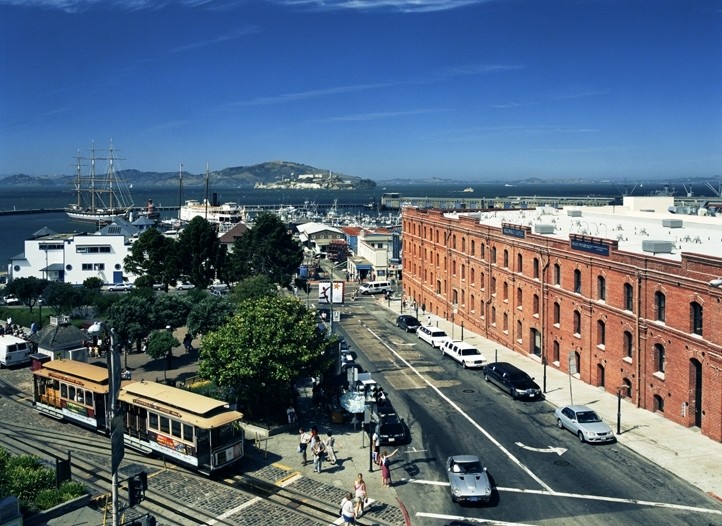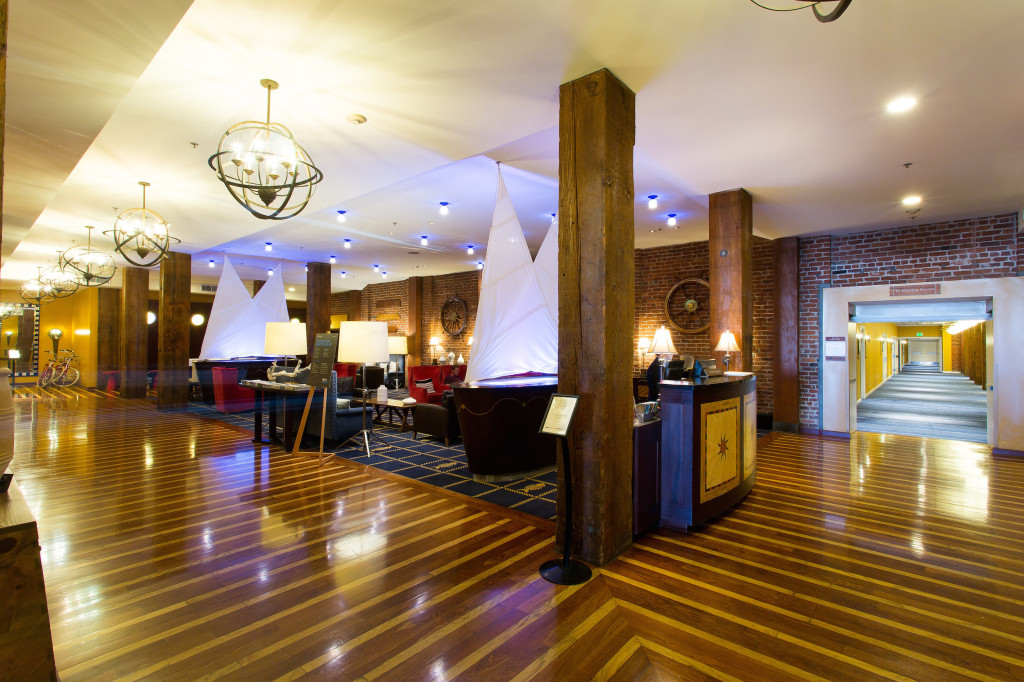 Speaker Sean Low, former president of Preston Bailey Designs and now president of  his own company, "The Business of Being Creative," had quite some business wisdom to share with the nearly 100 attendees from the Greater SF Bay Area. We all took home a truckload of food for thought!
While WIPA meetings focus on education, they are of course also a lot of fun! We began the day with cocktails – Champagne by Le Grand Courtage, to be precise –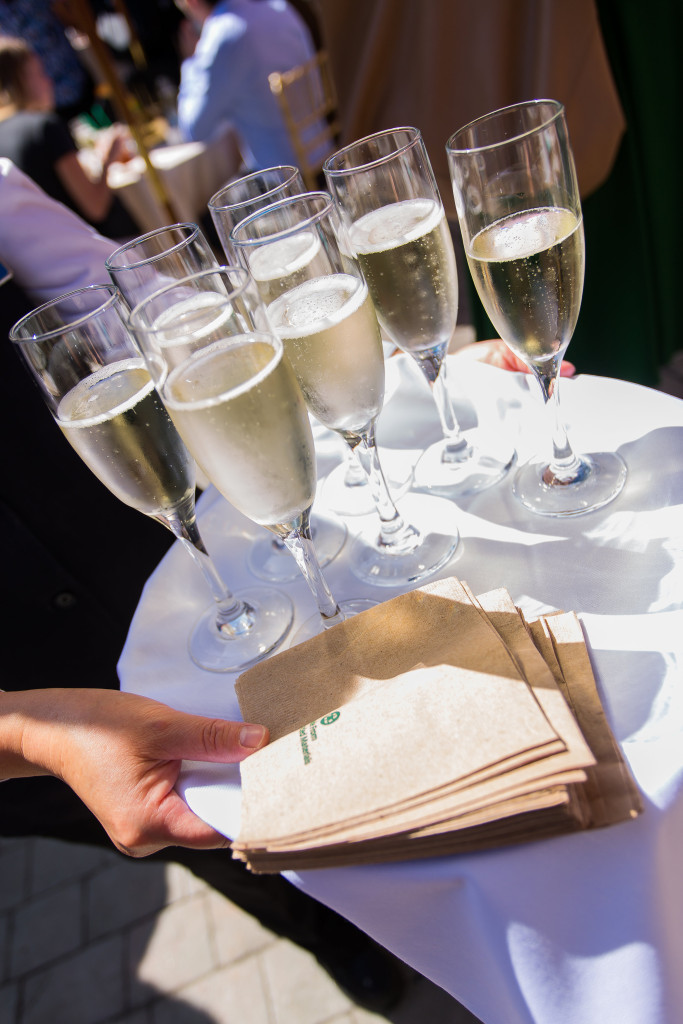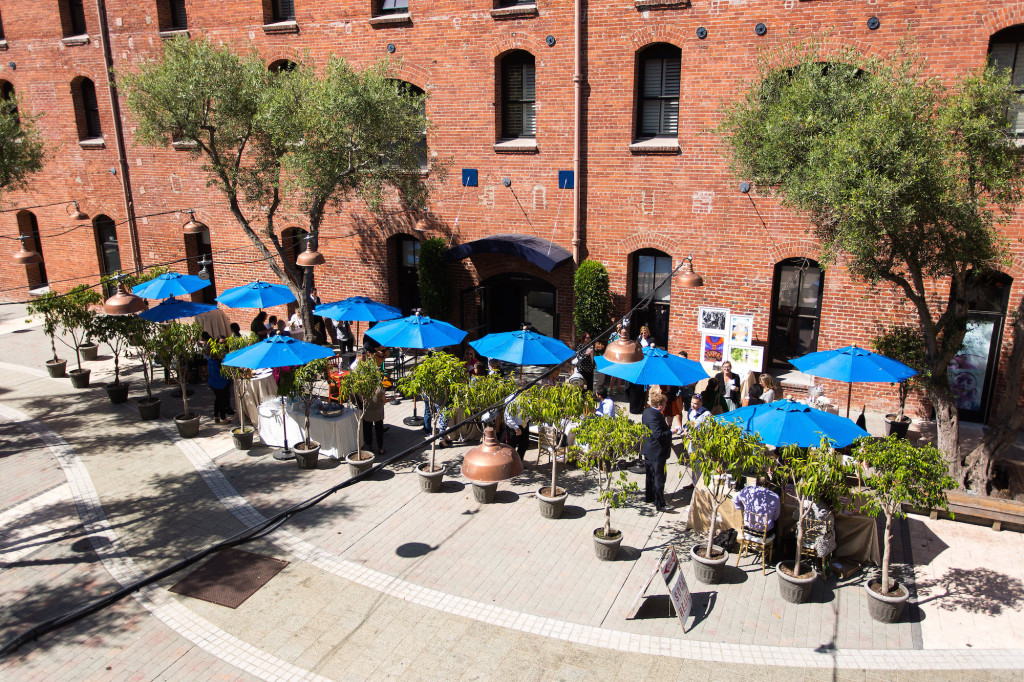 … in the courtyard (a nice way to start the day, don't you think?!)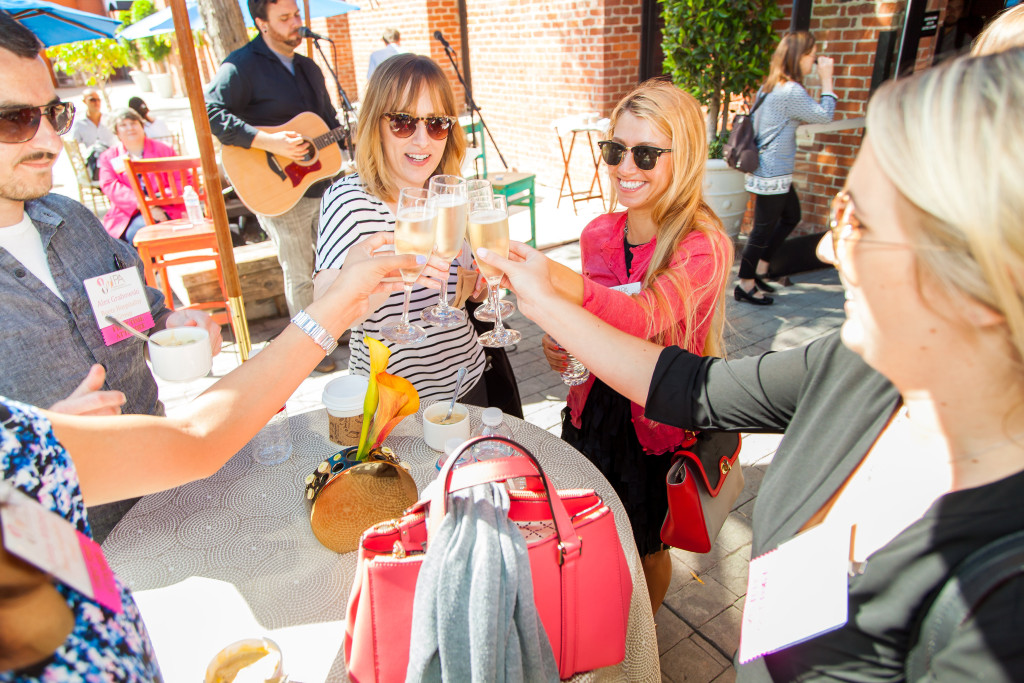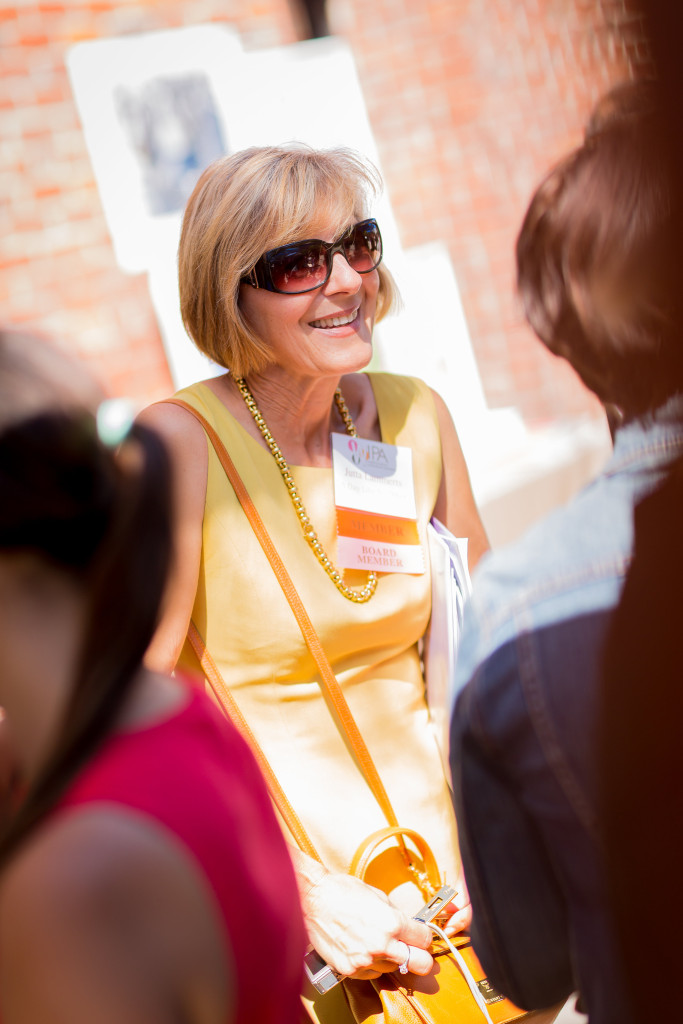 A very happy event chair (me…)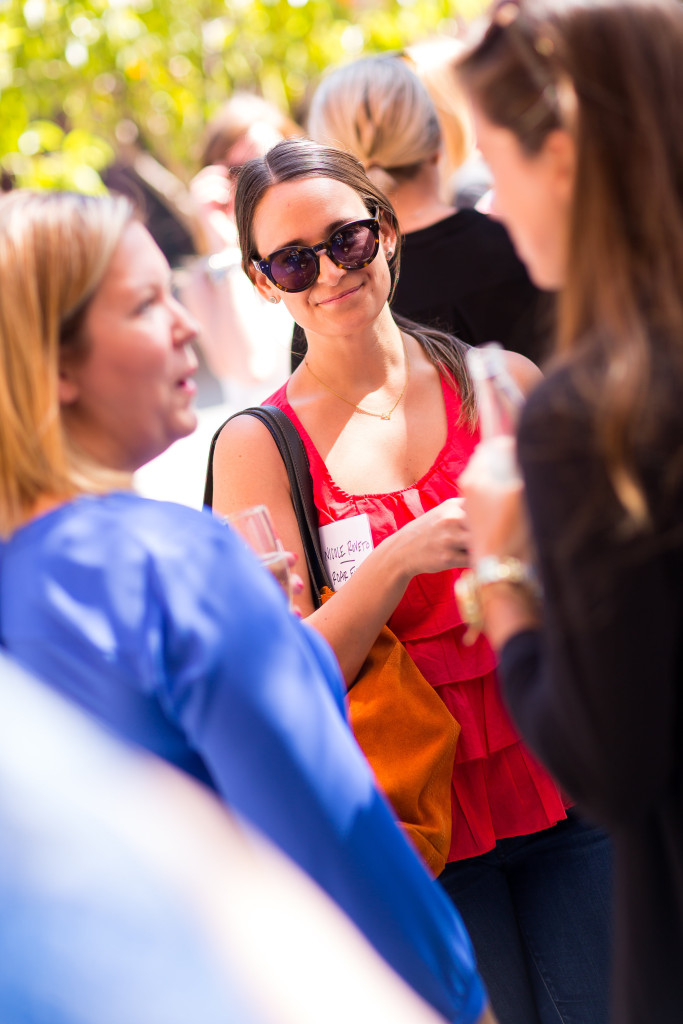 …-and serenaded by Brian Bergeron and Zen Zenith of Ivy Hill Entertainment.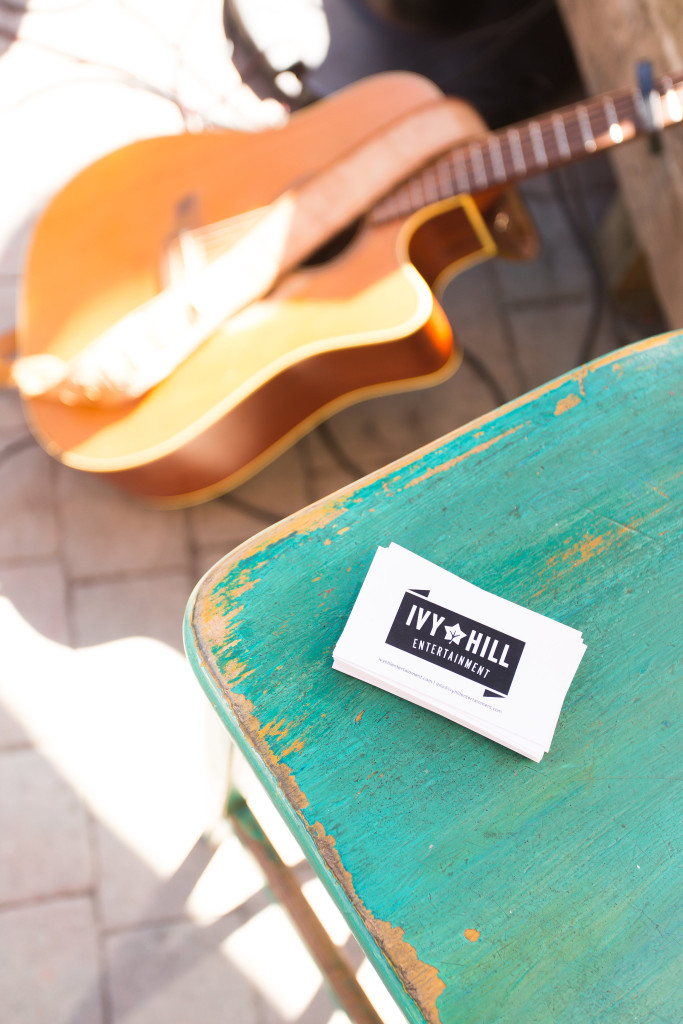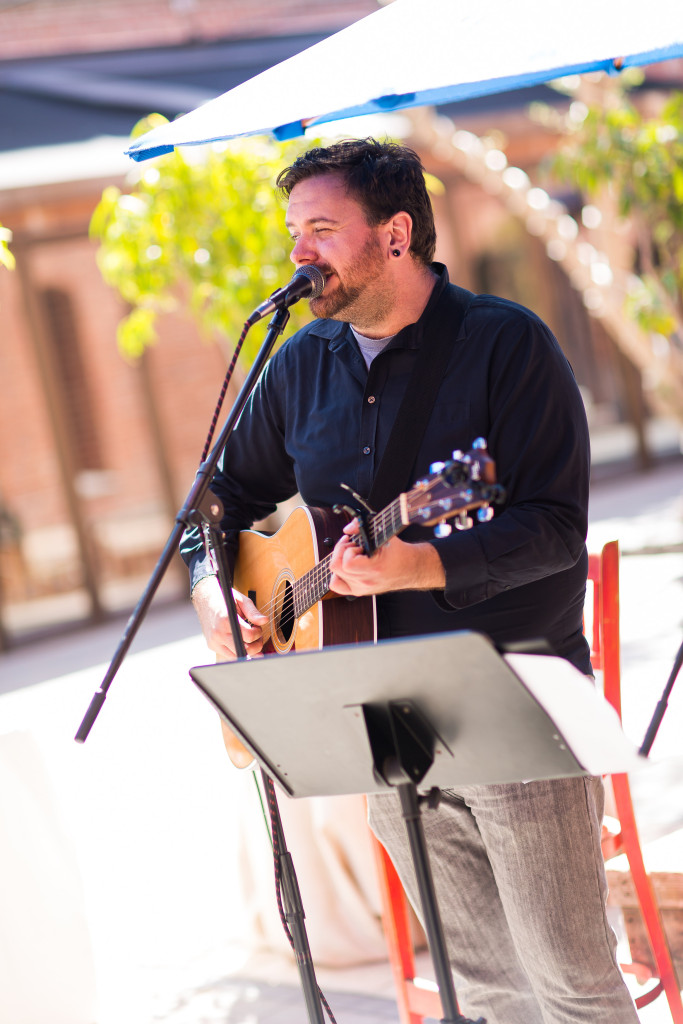 Our beautiful ivory, silver and gold linens came from Napa Valley Linens, with bold floral arrangements from Flowers by Edgar complementing the "cool elegance" design theme perfectly.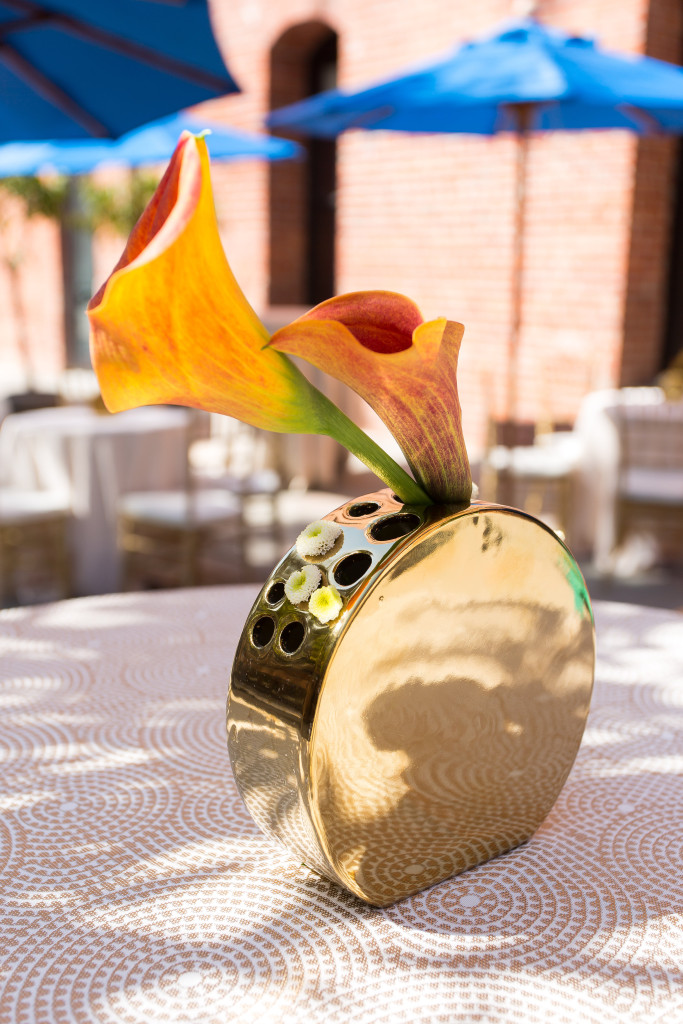 Engaging all senses, Deborah Moody offered enticing fragrances at a perfume bar…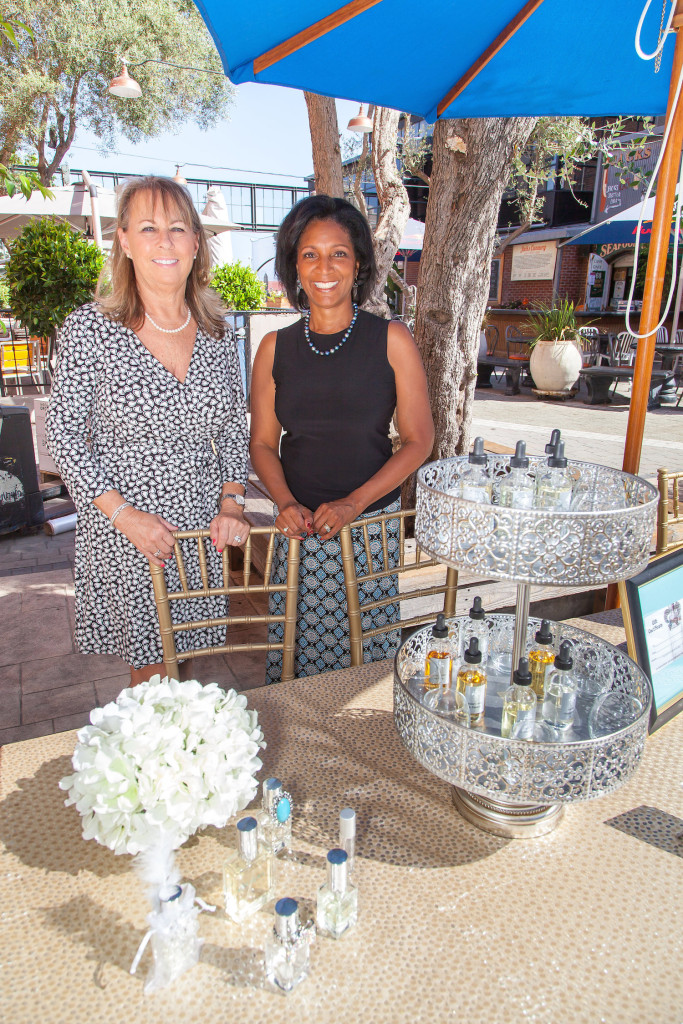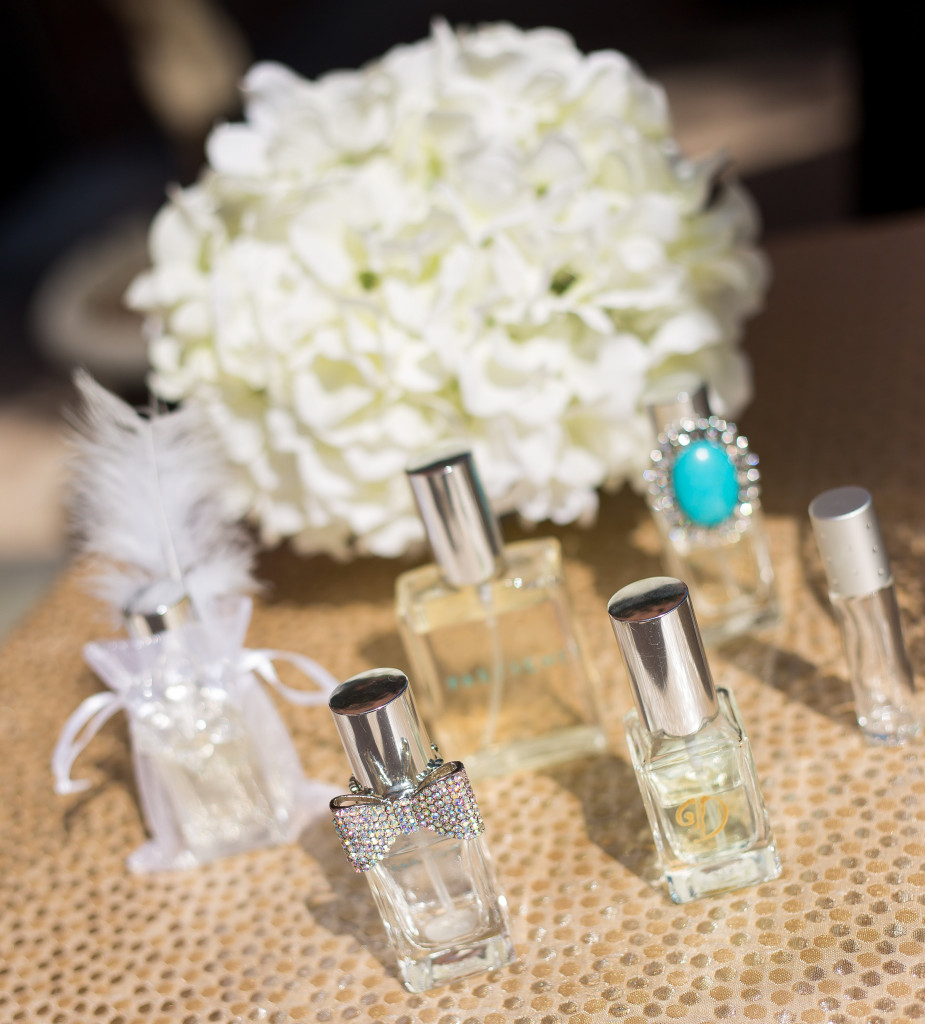 … by Pastiche Custom Perfume, the perfect bridal shower offering or bridesmaids' gift.
After Cocktail Hour, guests got to listen to Sean Low's intense, engaging, and truly "rapid-fire" speaker presentation in the ballroom…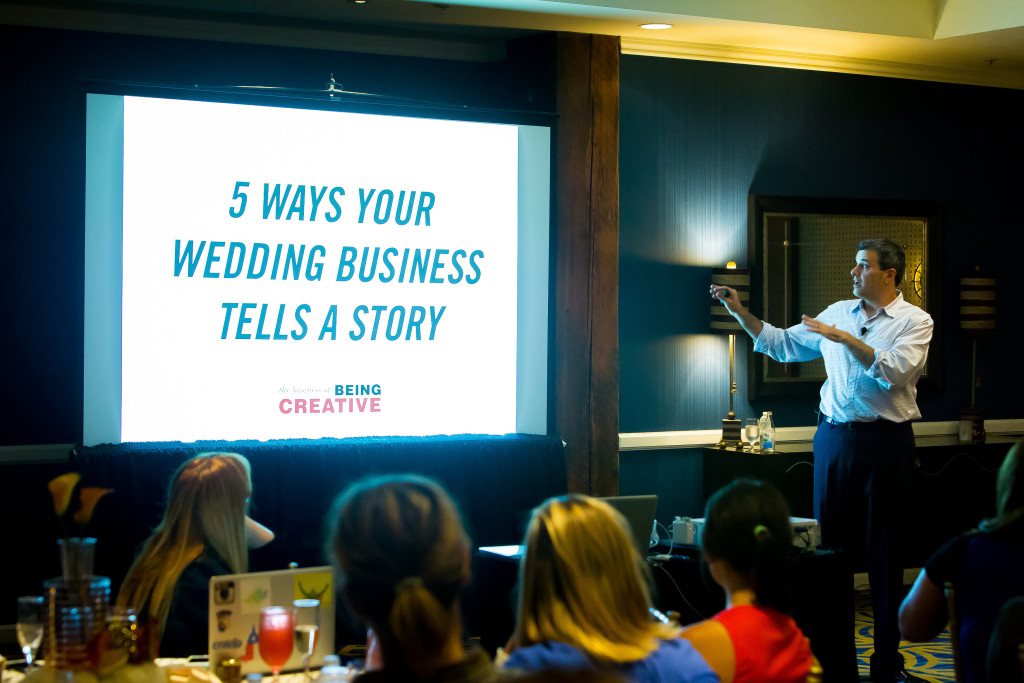 … with rentals provided by SnB Party Rentals and Classic Party Rentals, and A/V services by PSAV.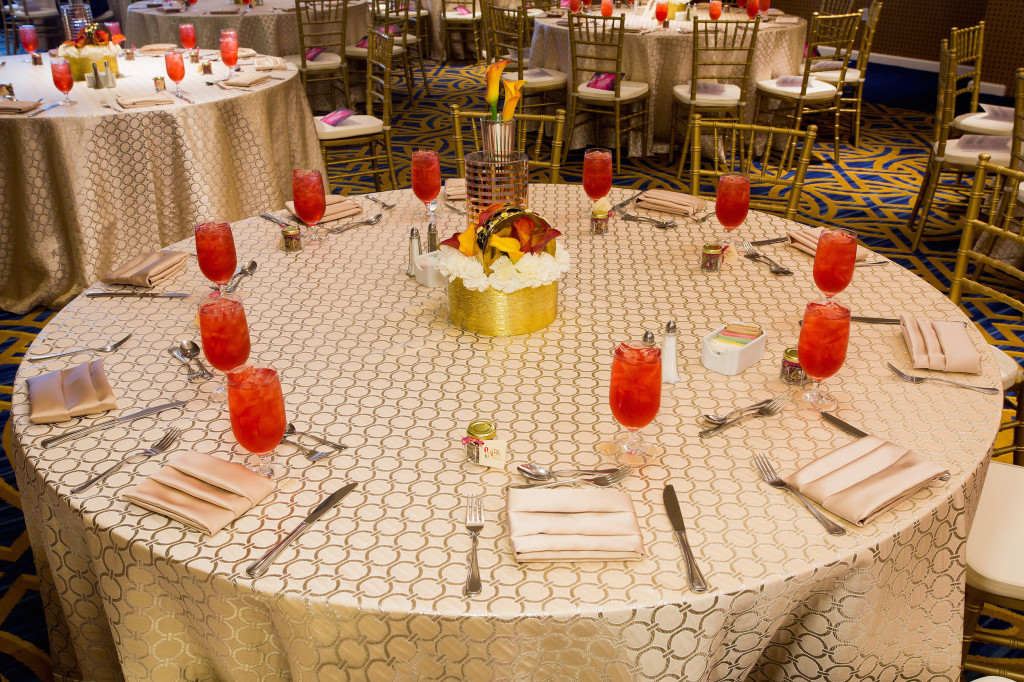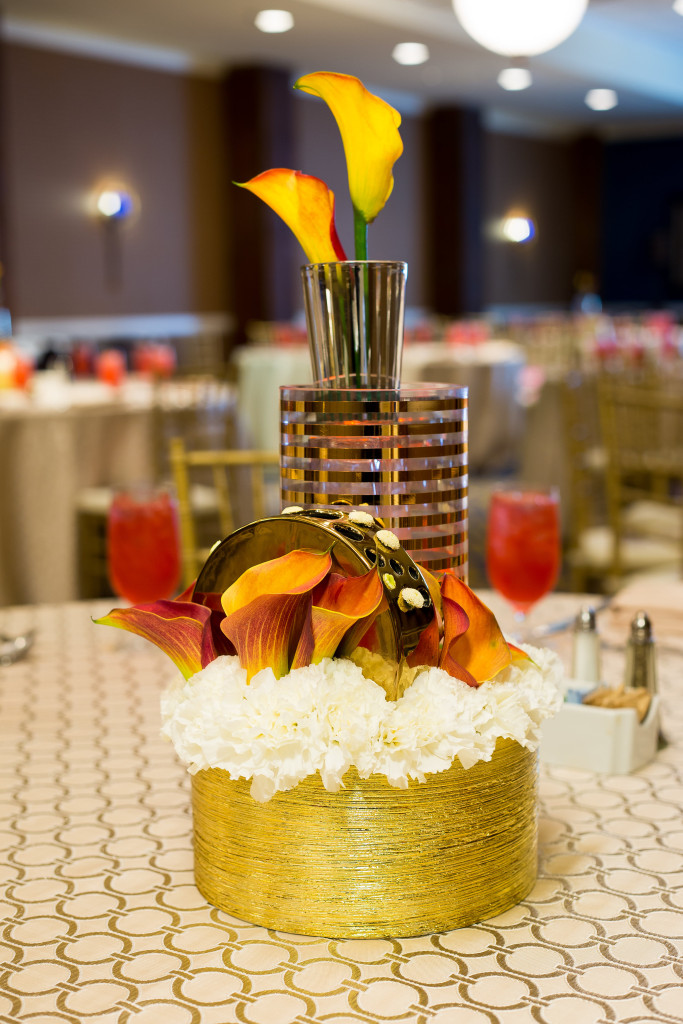 And then we had lunch, in unexpected "Bento Box" style with chicken, salmon and a variety of salads …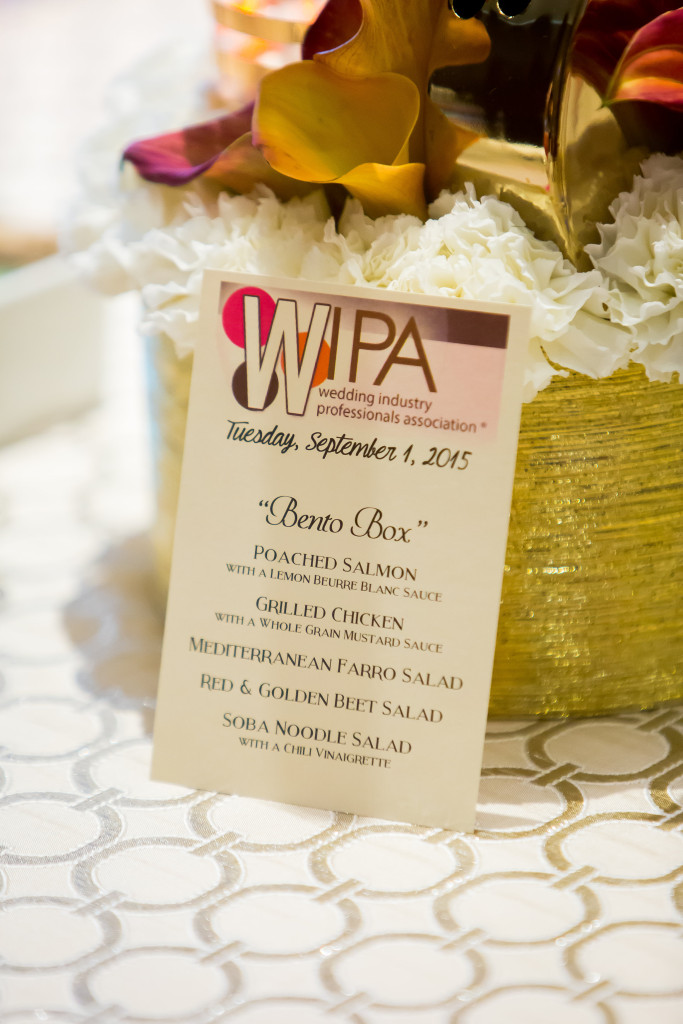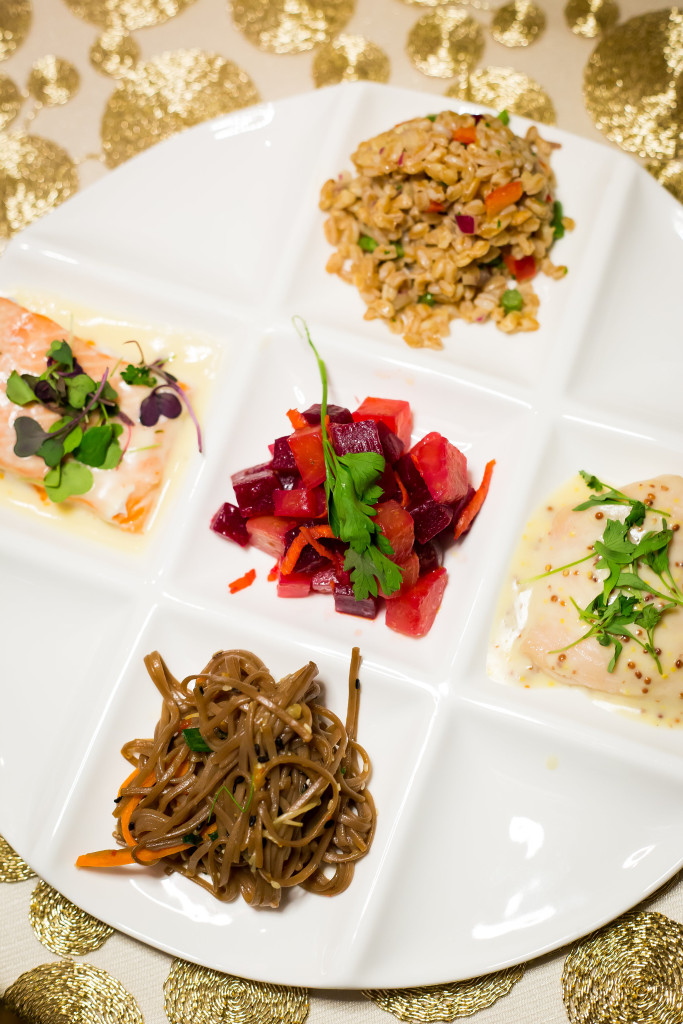 … and  refreshing iced tea (AND cute tea favors!) from Taras Teas.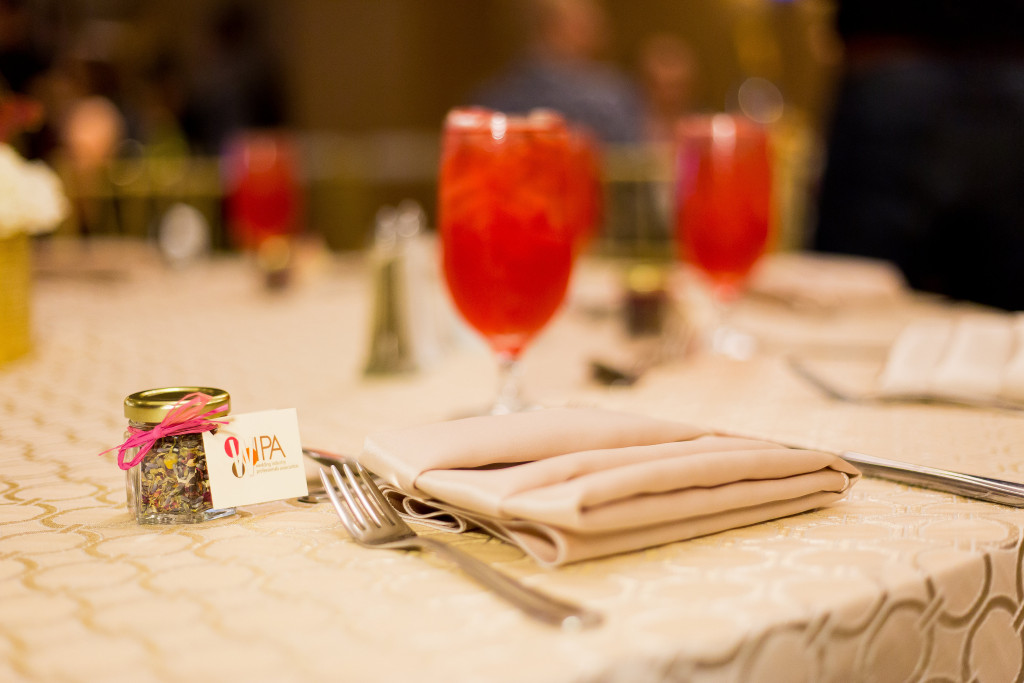 Chic program booklets custom-designed by Jillian Schiavi of JillyInk rounded out our design.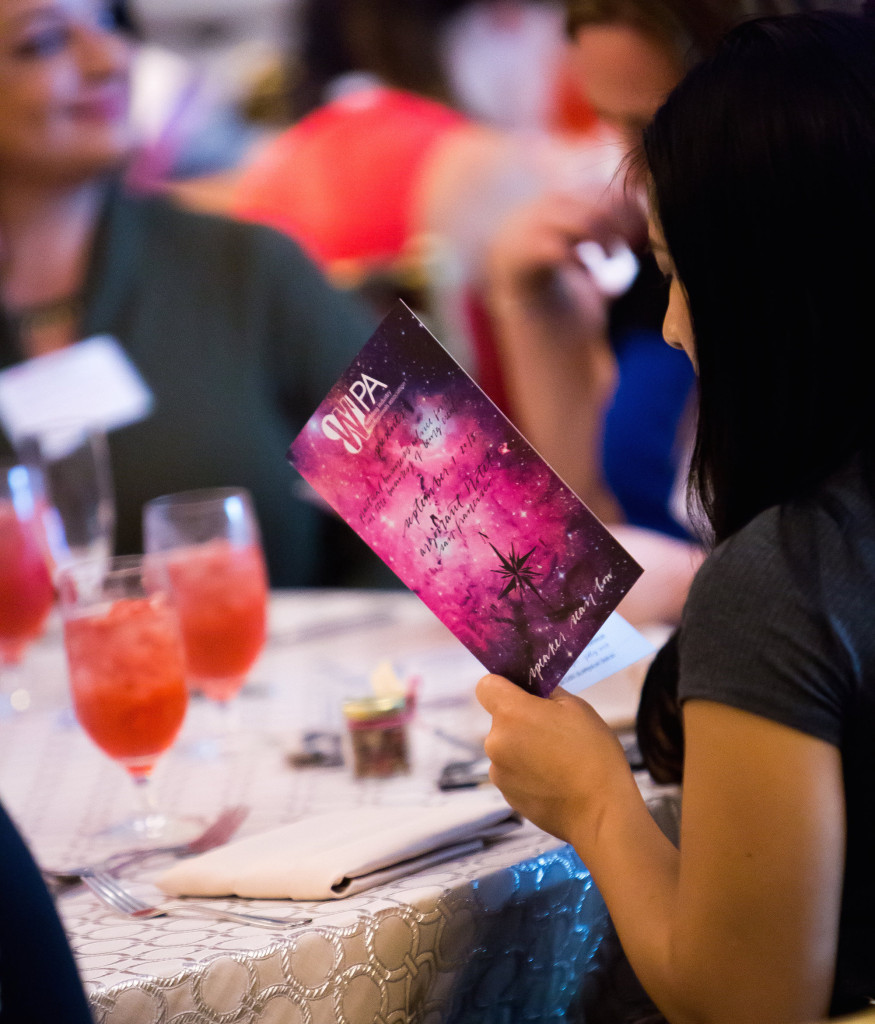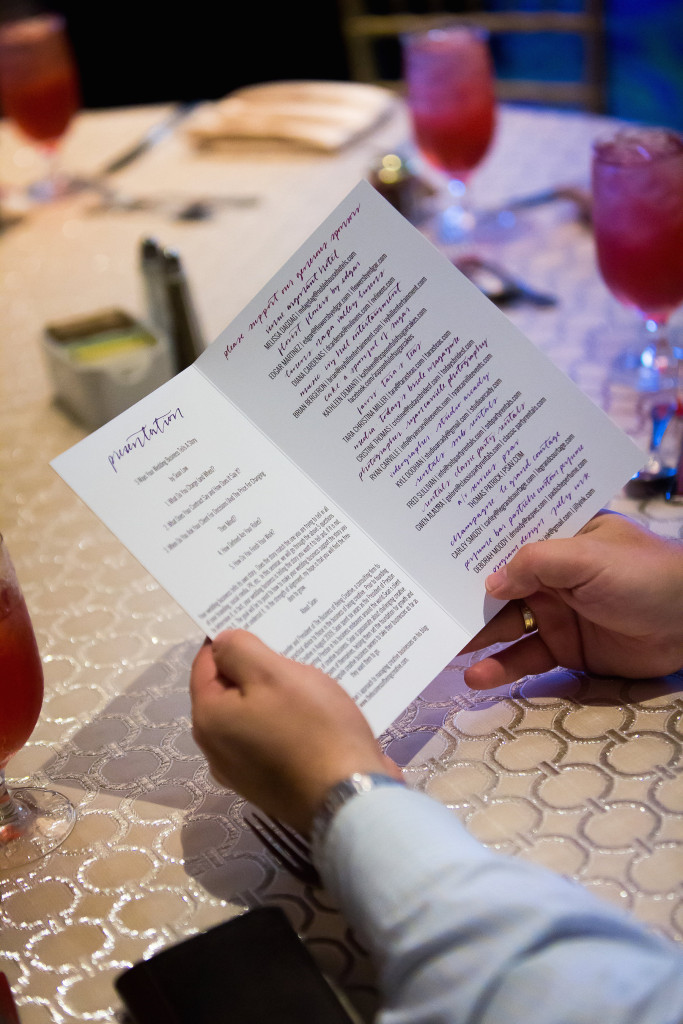 And of course we held our meanwhile traditional prize drawing over lunch with prizes ranging from wine and skincare products to a round of golf and an Italian leather purse!
The only ones who literally didn't get to sit down were our indefatigable photographer Ryan Carville and our videographers from Studio Arcady. Here is our highlight reel – so much fun! Not to mention the behind-the-scenes support from our media sponsor, Today's Bride Magazine.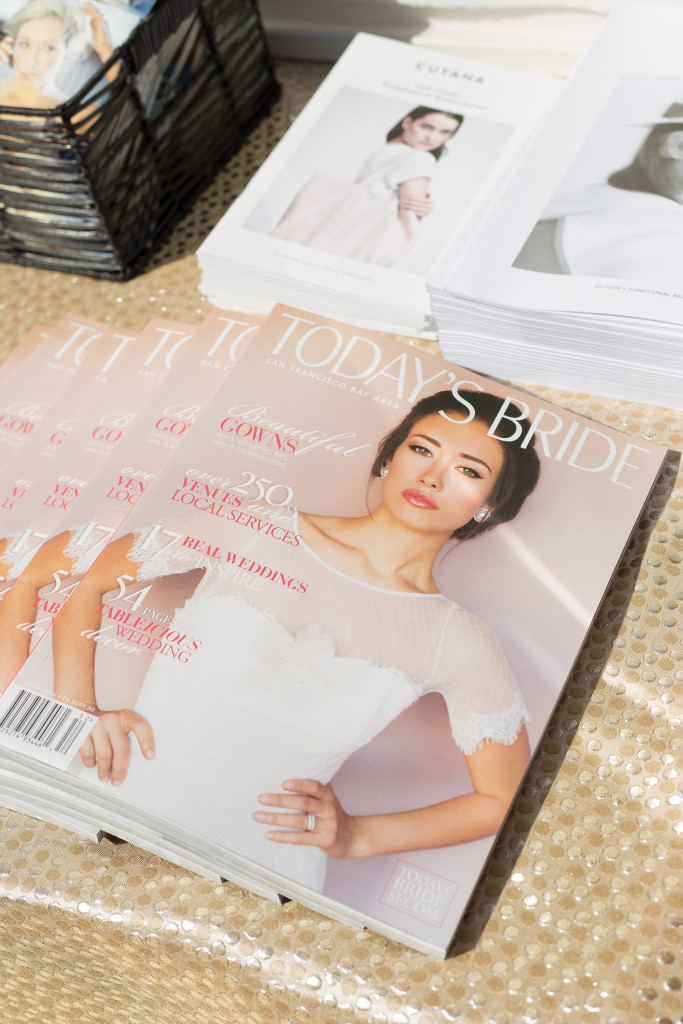 After lunch, everyone enjoyed delicious cake by Kathleen DeManti from A Spoonful of Sugar…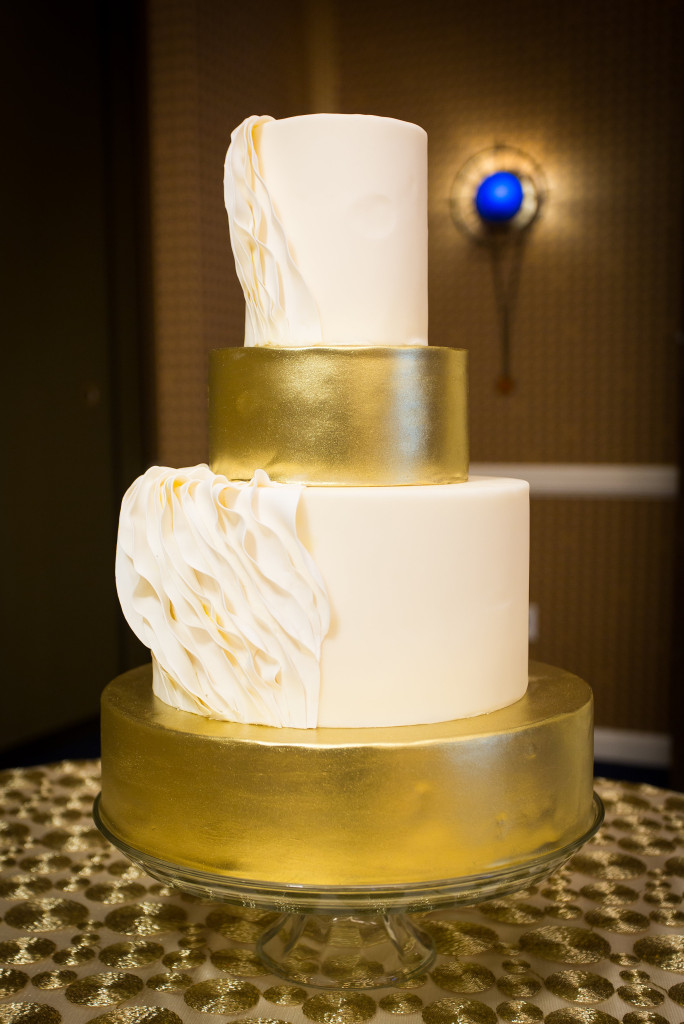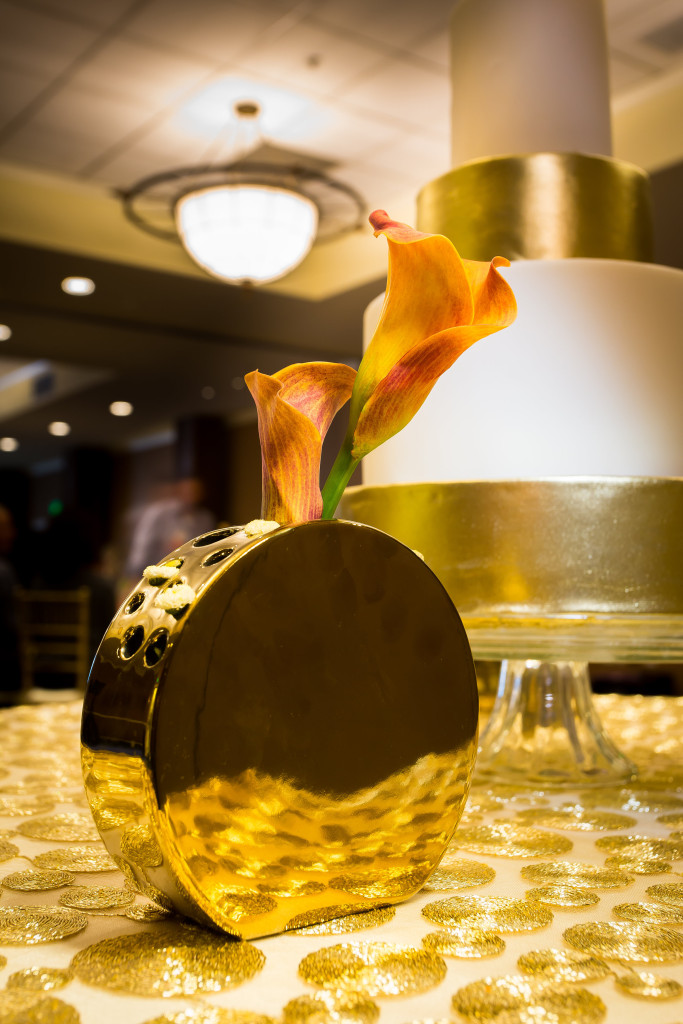 … and everyone left with a big smile on their faces! And that's the best reward for all that hard work!
Thanks again to our speaker and to all our fabulous sponsors – and we are already looking forward to our next WIPA event on November 3rd at The Bridges Golf Club in San Ramon. See you there!