If there is one thing that ties Tina and Paul together (aside from their love for one another, of course!) it's traveling and good food. They have been to places most people can only dream of: Iceland, Galapagos, Vietnam, Cambodia, Kilimanjaro. Always out for an adventure! So when they decided to tie the proverbial knot, it had to be at a special place, of course. They found it at Thomas Fogarty Winery in Woodside – a spectacular venue with endless view of vineyards and all of Silicon Valley in the distance.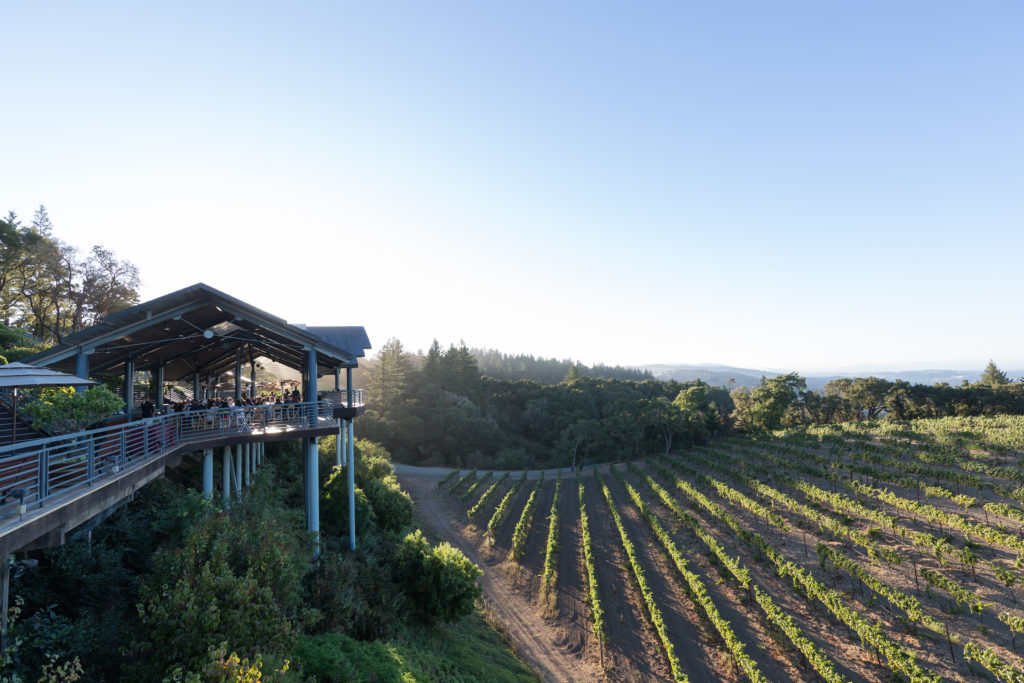 Needless to say, they also chose a great caterer – Toast Catering – and to add to their impressive gallery of photos taken all over the world, they picked a fantastic wedding photographer, Todd Rafalovich.  My company, A Day Like No Other, helped with all these myriad choices and details and with pulling it all together into that one Great Day with my Coordinator Mary-Kate in charge – last Sunday!
It turned out to be an unusually warm and sunny autumn day, blue skies, a slight breeze – just perfect for Tina's and Paul's celebration. For Tina and her bridesmaids, the day began with hair and makeup styling by Elizabeth Chang of Skyla Arts.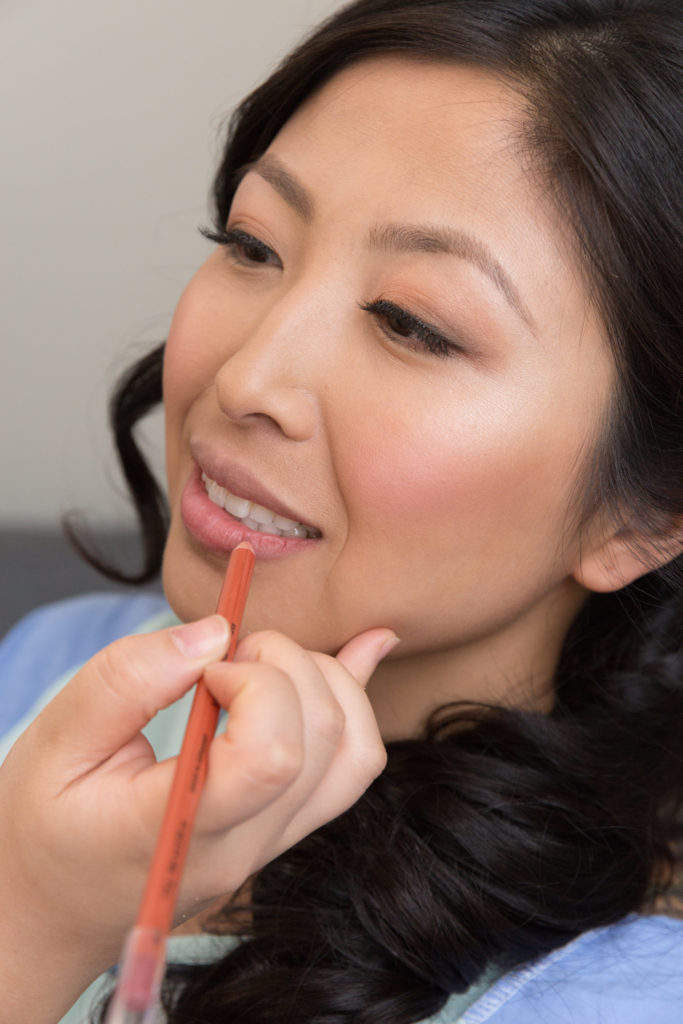 The bride had chosen a classic white lace dress, strapless, with a "Sweetheart" neckline and rhinestone belt: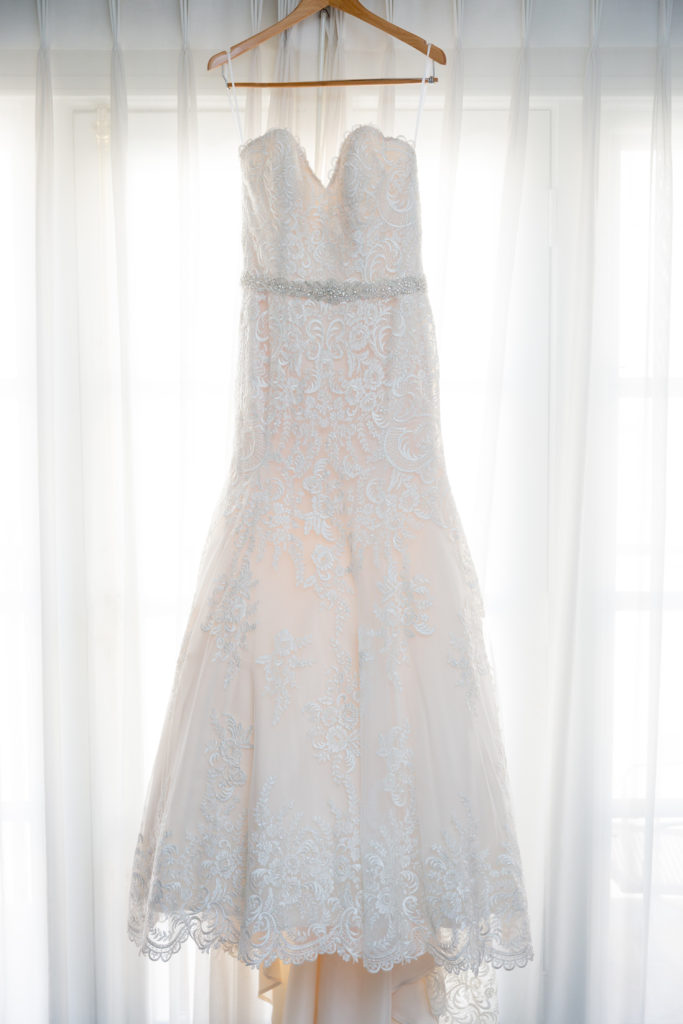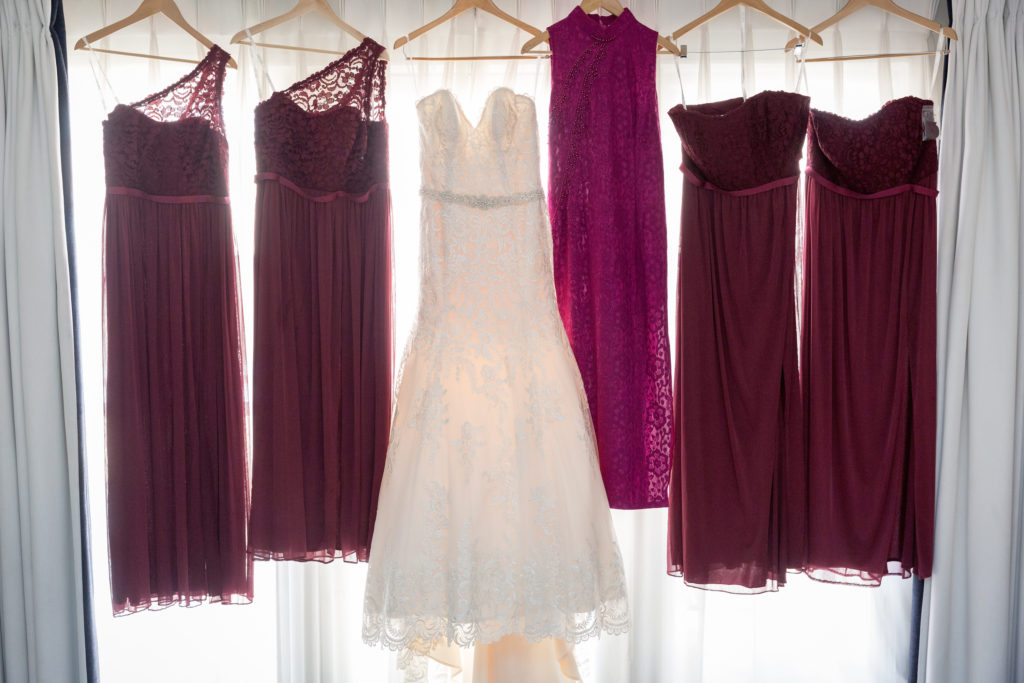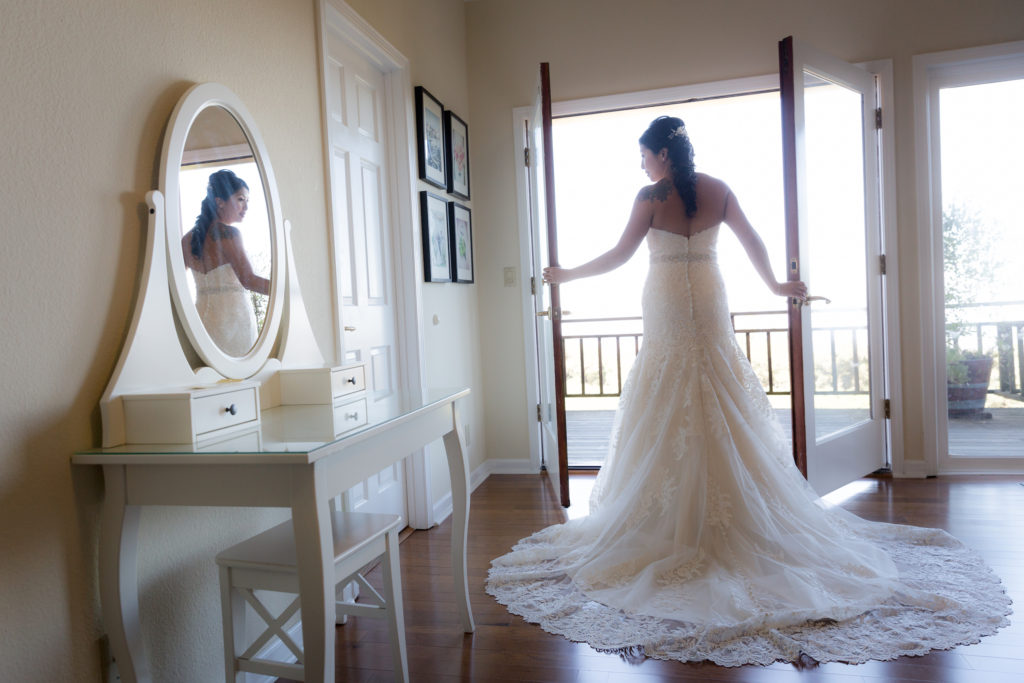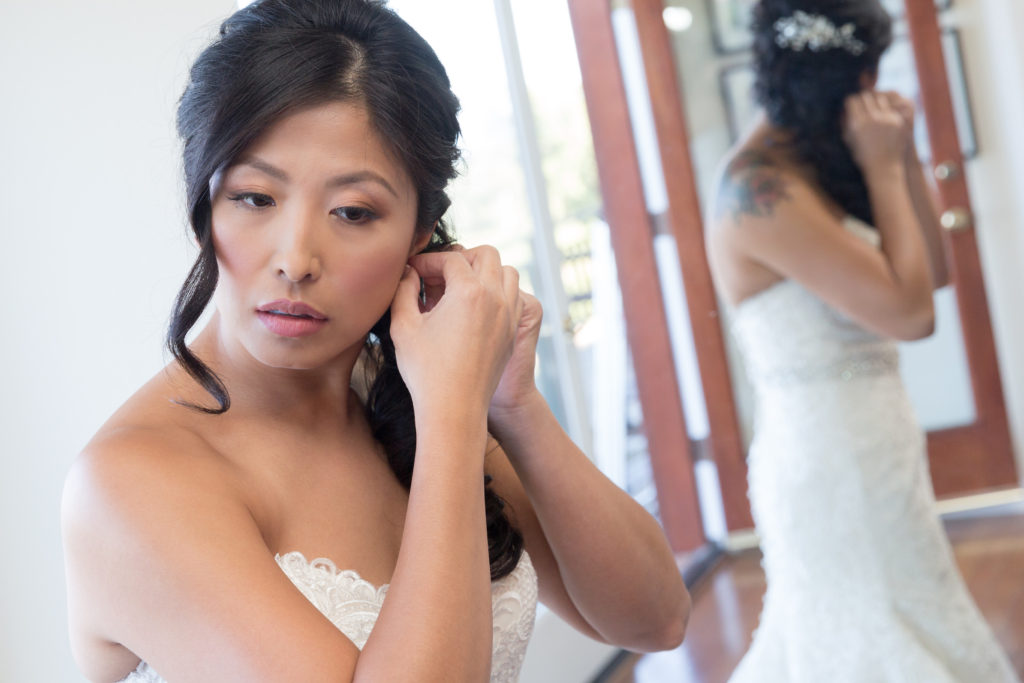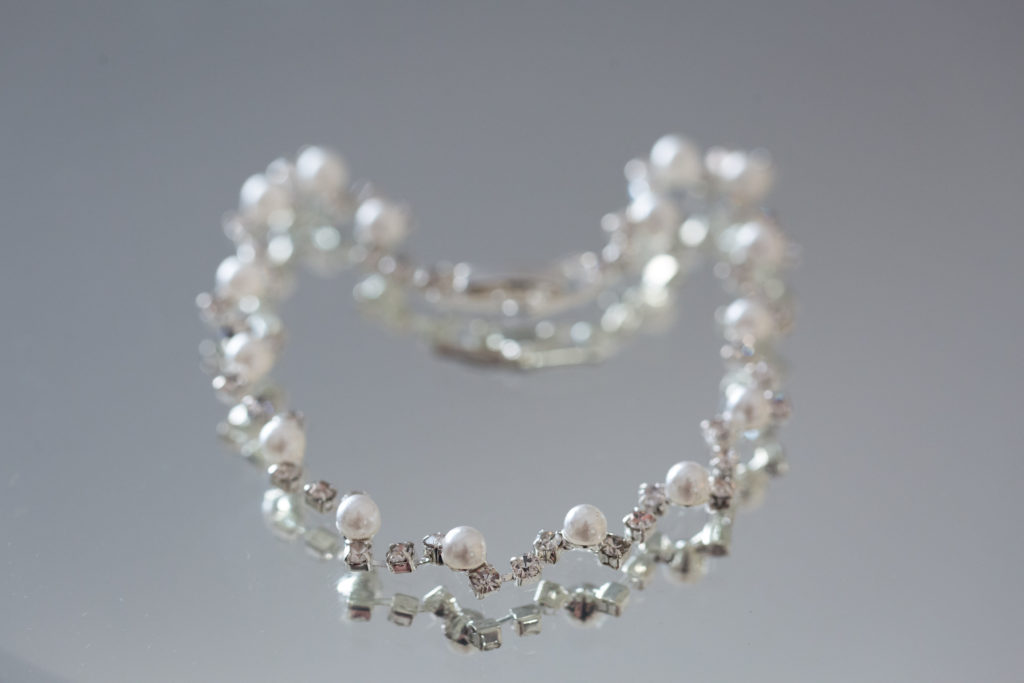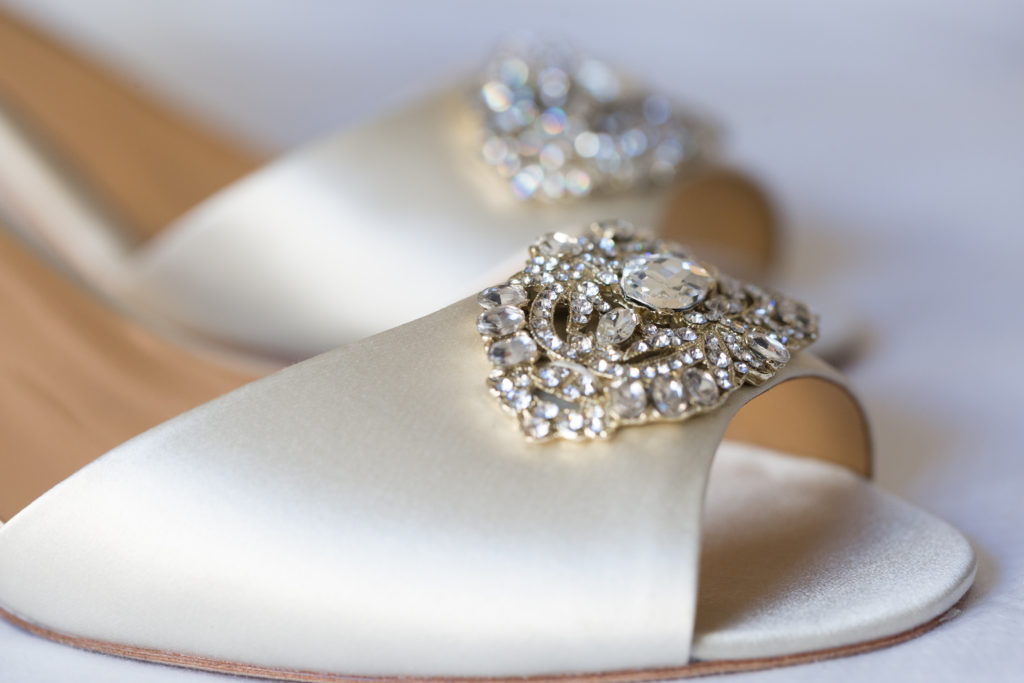 Her bridal bouquet and all other flowers were provided by her personal friend Sarah Fisher – a true labor of love!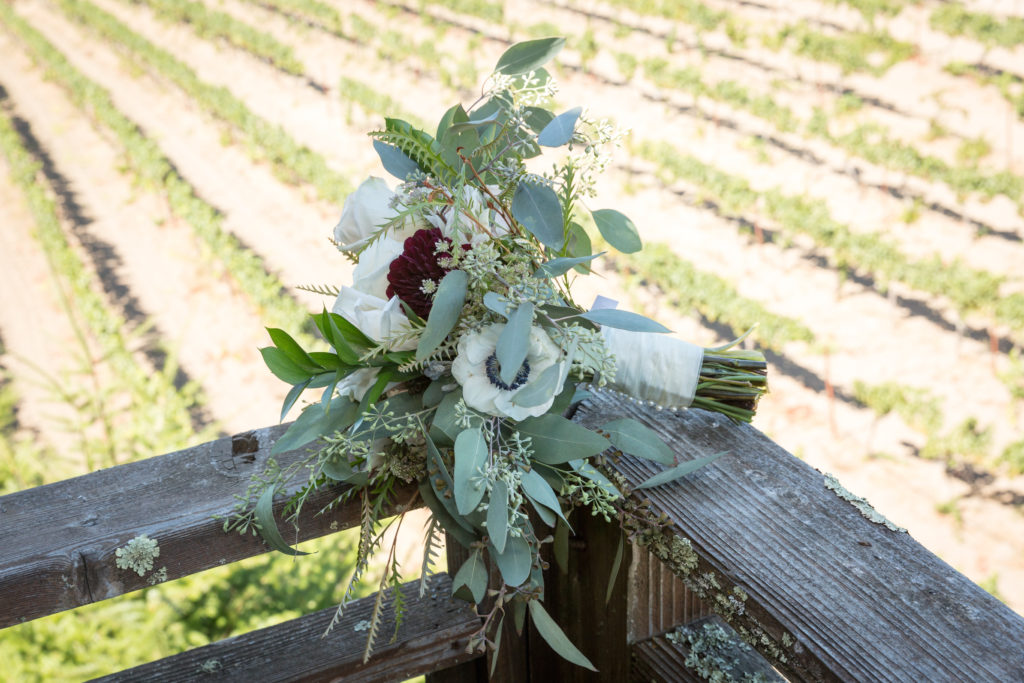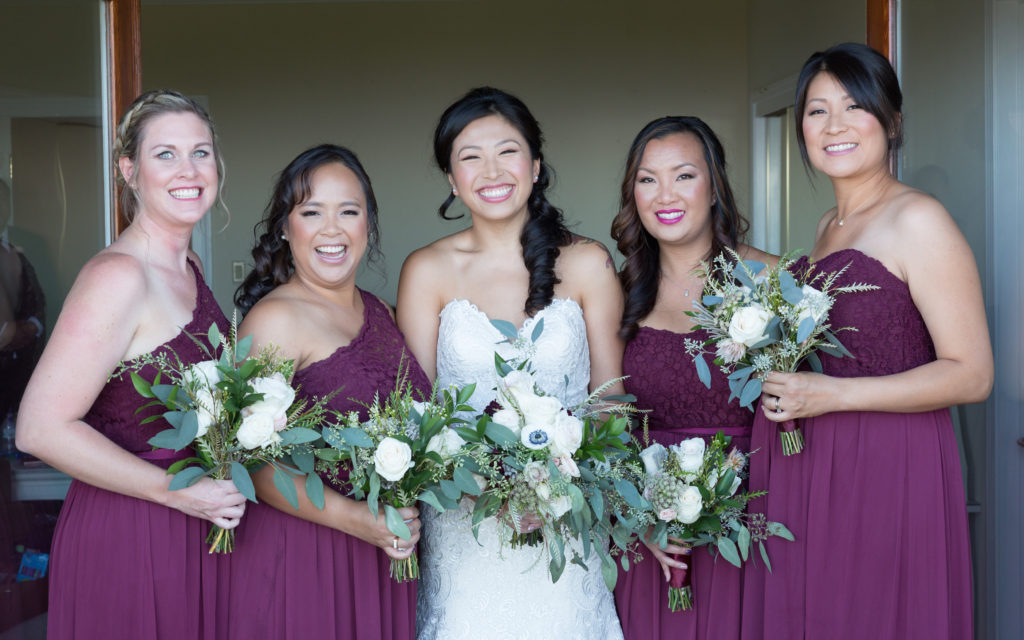 … and with that, Tina was ready to meet her "Prince Charming!"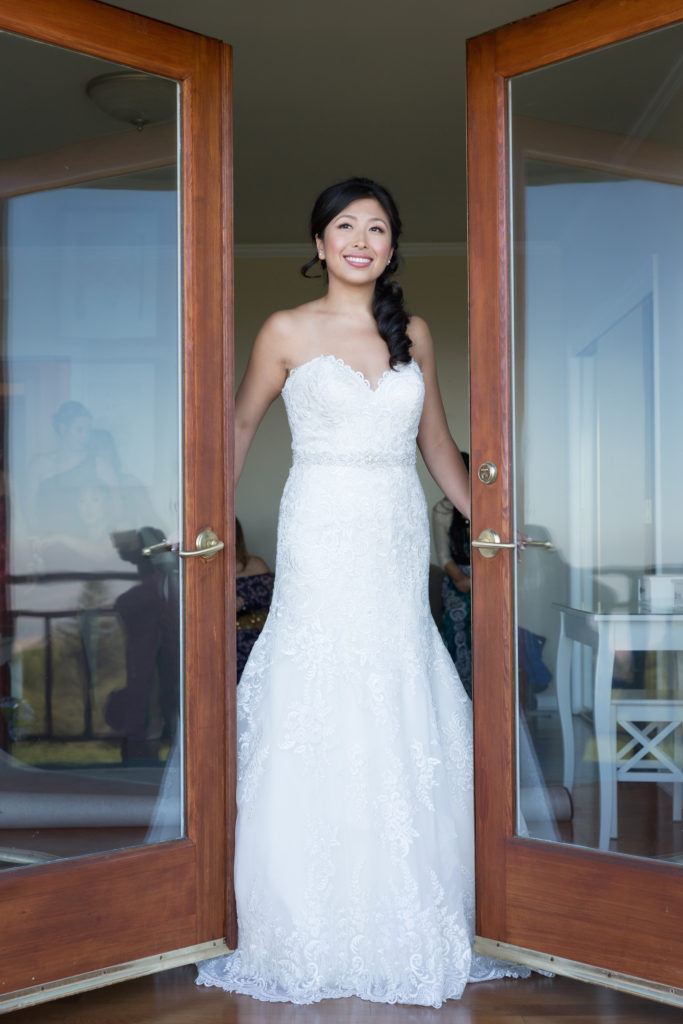 Paul had likewise dressed up with the help of his groomsmen…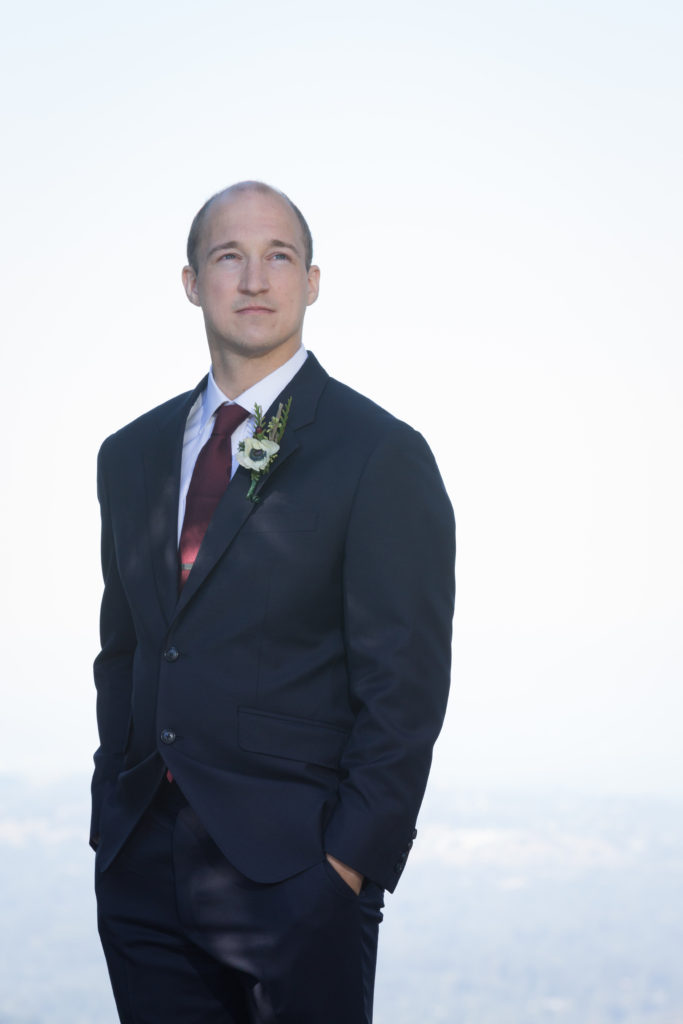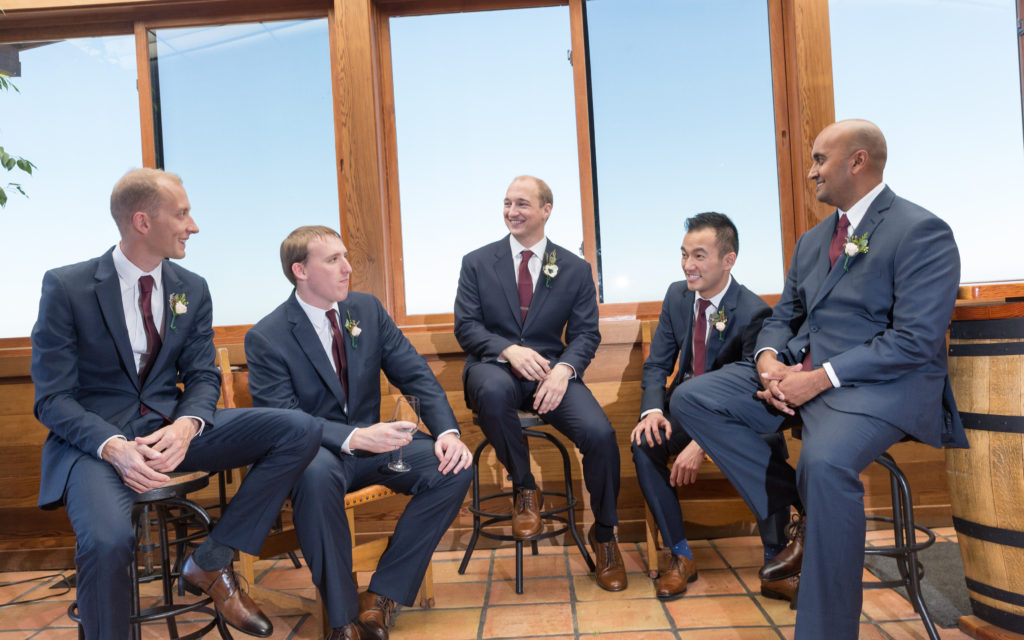 … made sure he had the rings…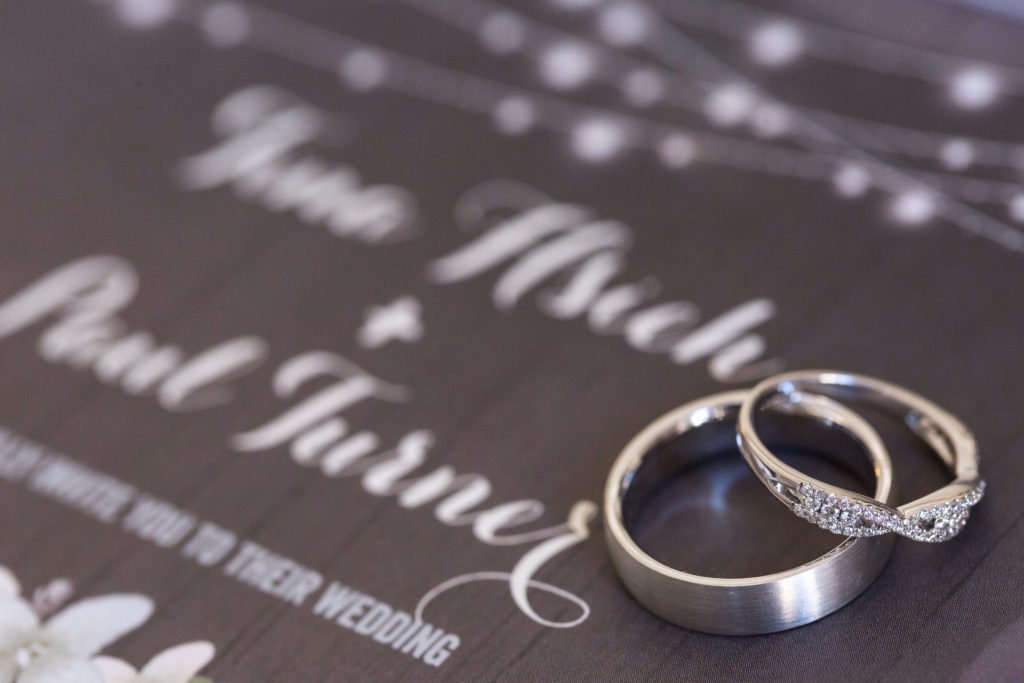 … and so – the First Look of the couple could happen!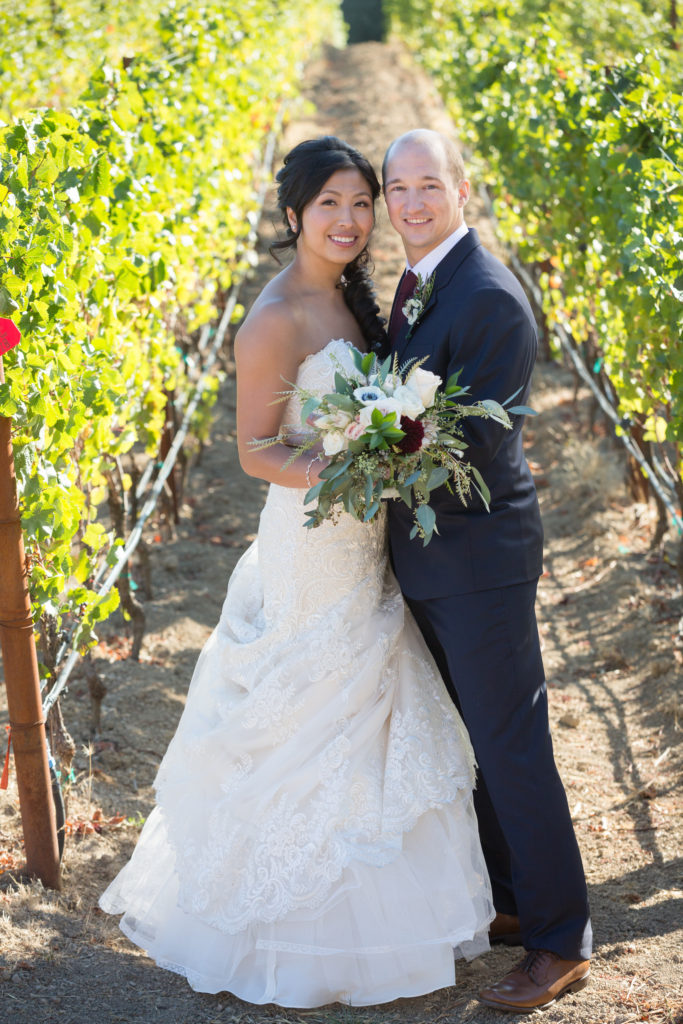 The ceremony was held on a lawn with endless views,  officiated by a personal friend of bride and groom, and with soft music provided by DJ Kevin Combs of Elite Entertainment.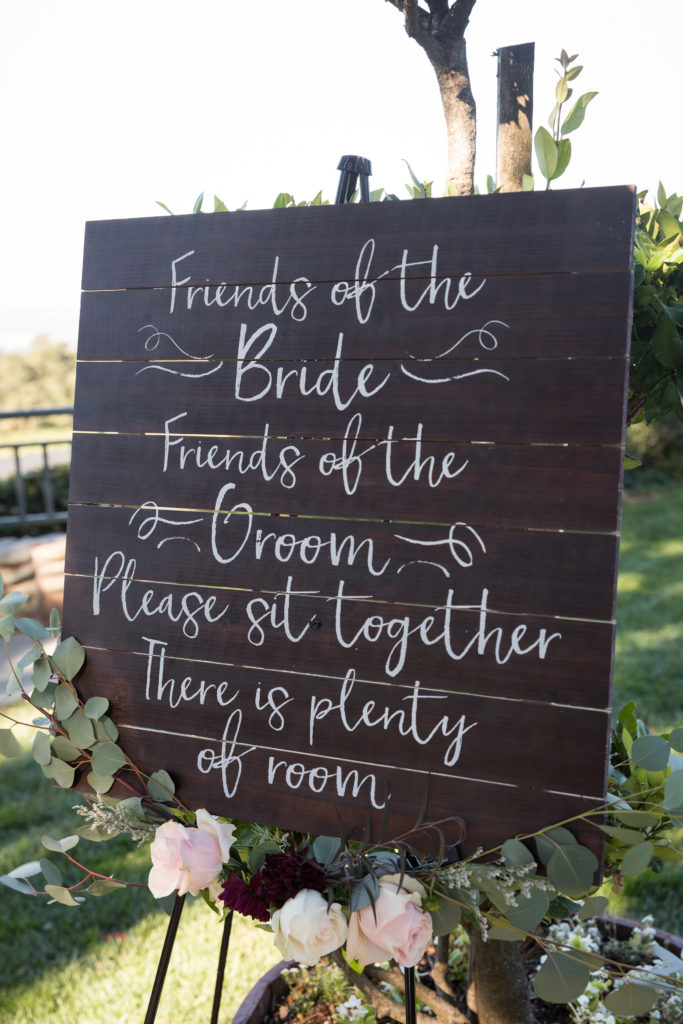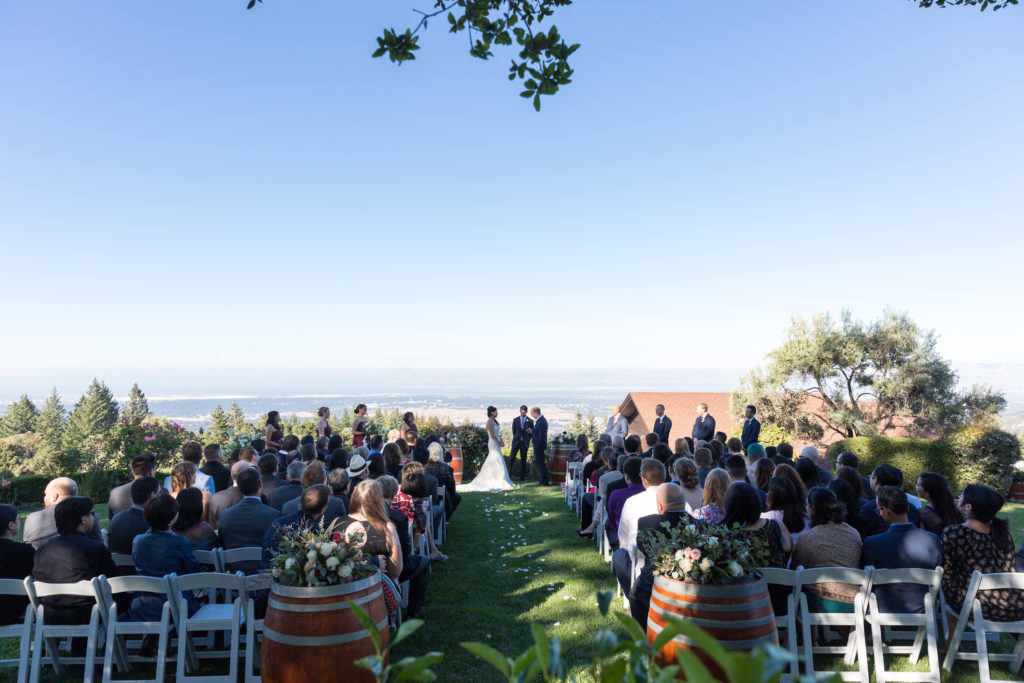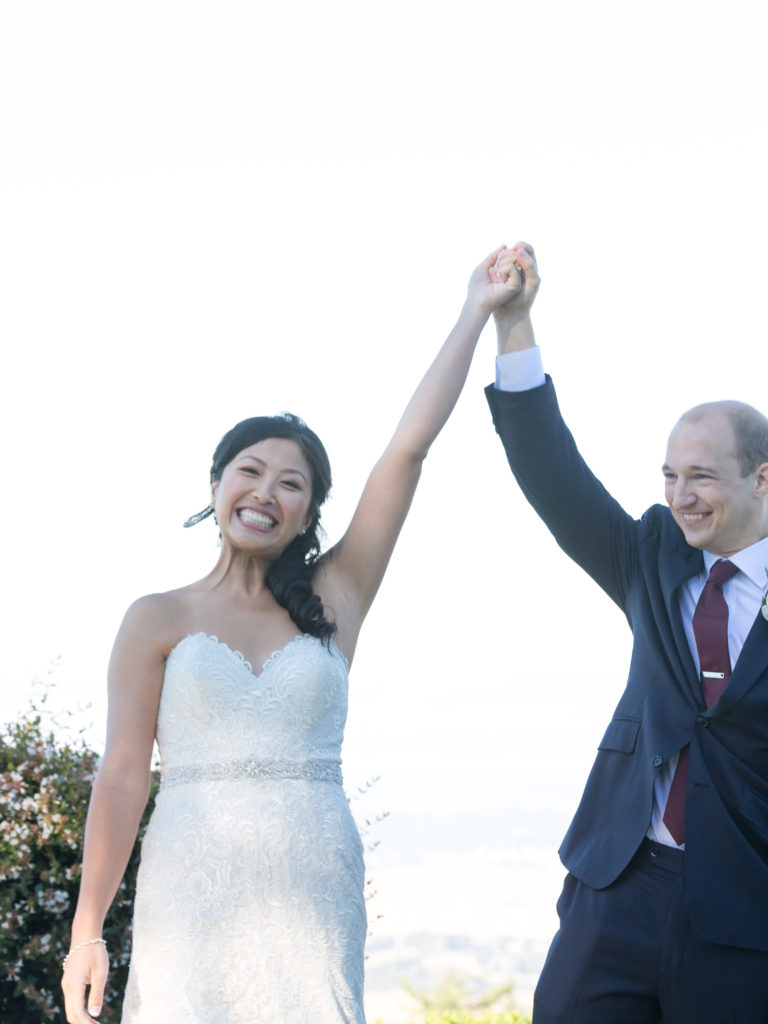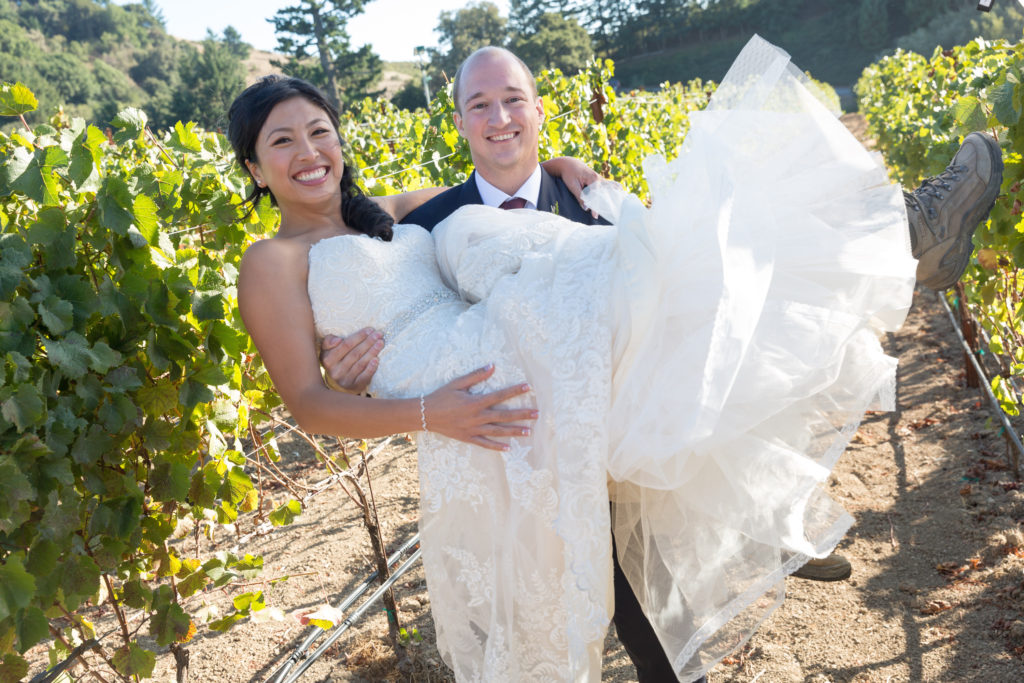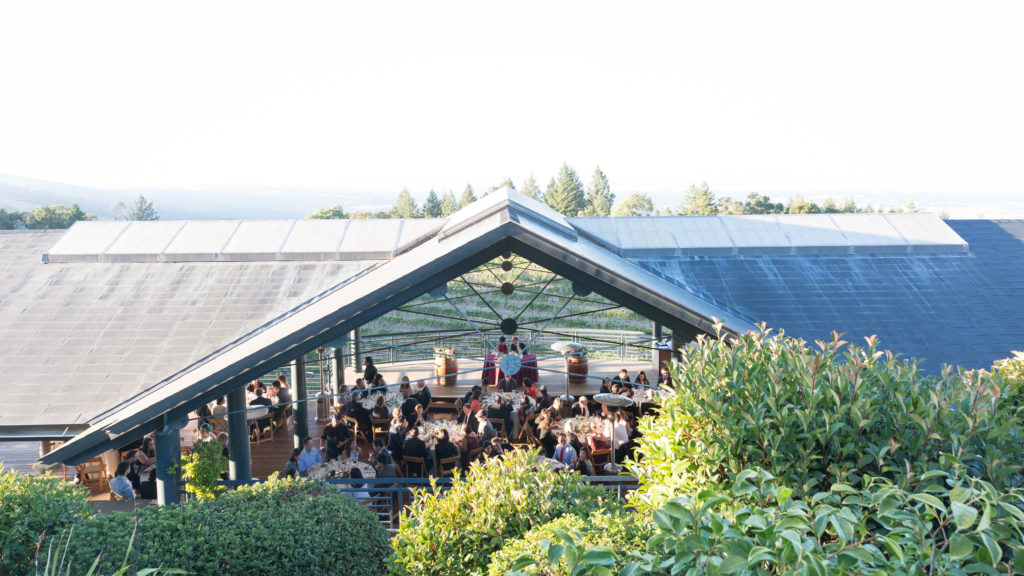 Guests then enjoyed Cocktail Hour on an expansive patio, followed by an alfresco dinner in the open-air pavilion. In lieu of a conventional guest book, Tina and Paul had chosen artwork showing a tree, with guests signing along its branches.
For their table assignments, Tina and Paul got inspired by another shared passion: Lego! Each guest got to take home a little Lego figurine. Let's see who else gets "bitten by the Lego bug!"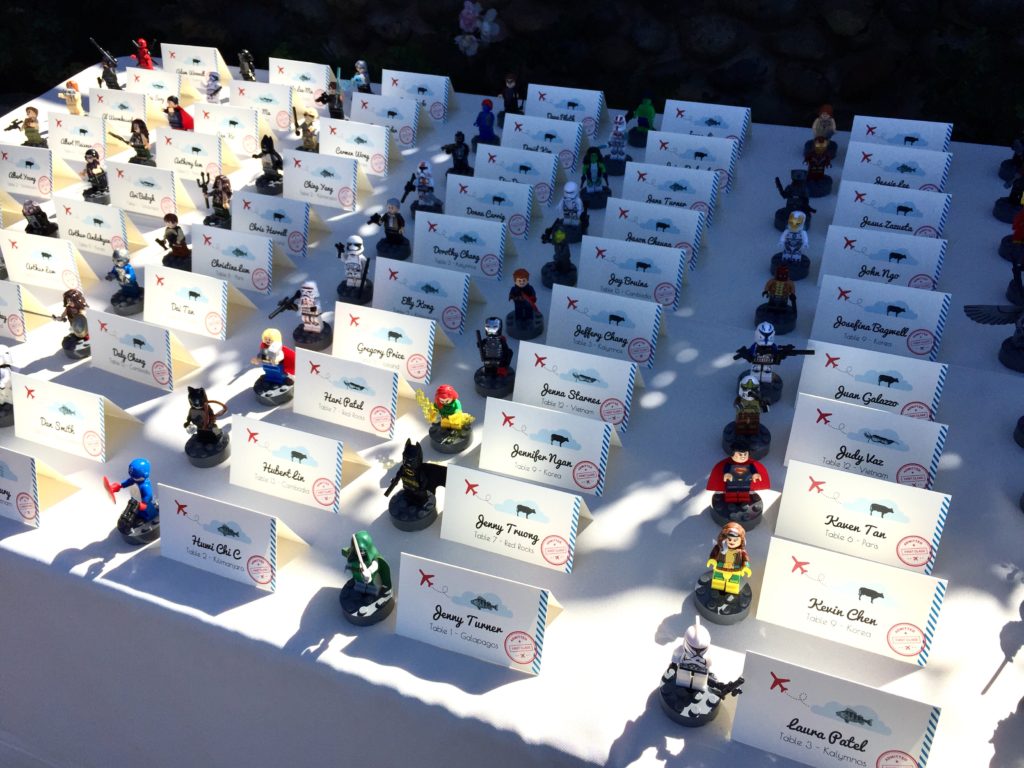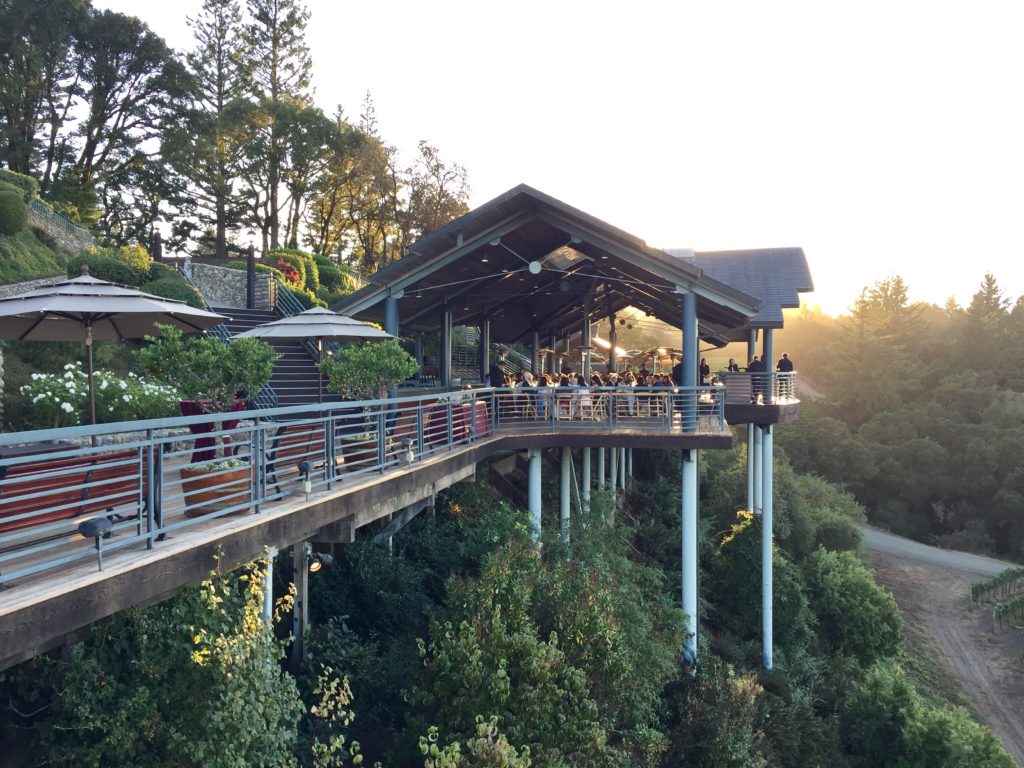 And here is the dining pavilion, from above…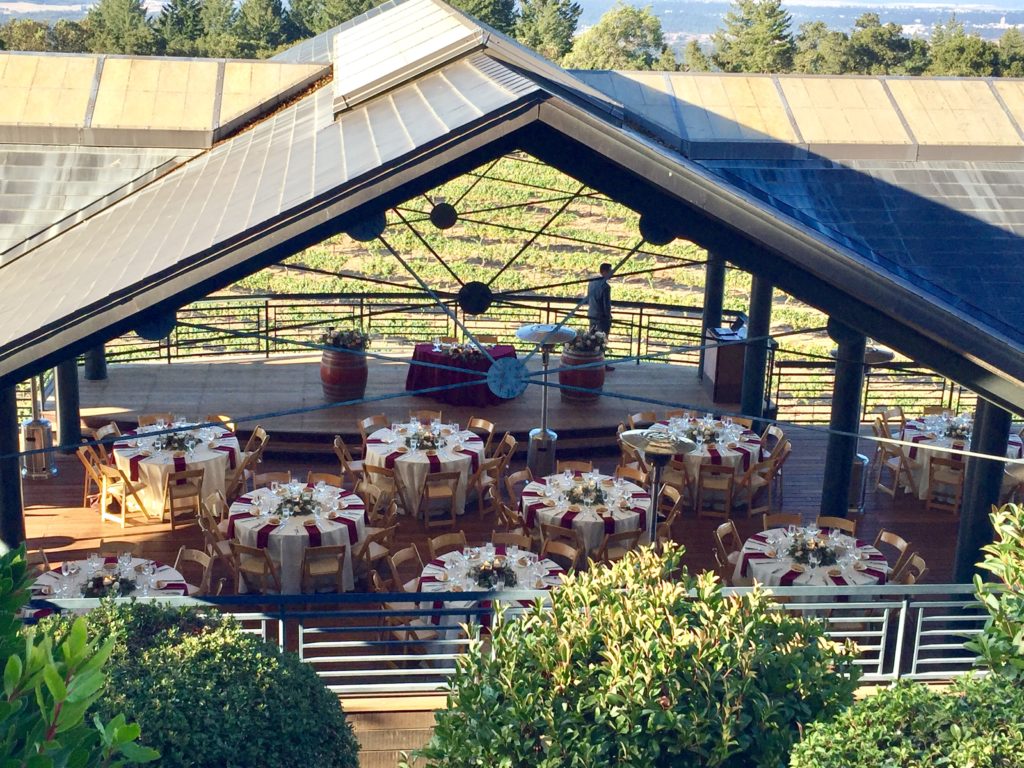 … with beautifully set tables awaiting the couple's guests: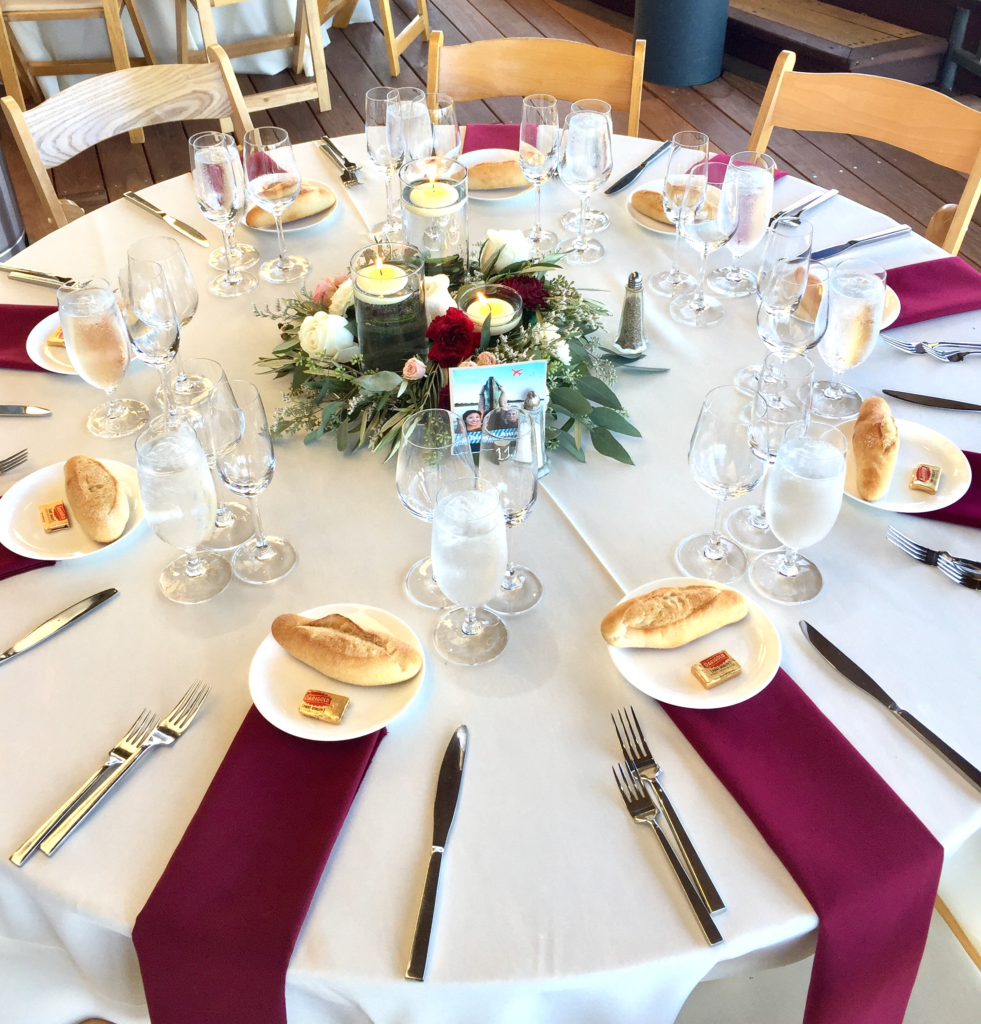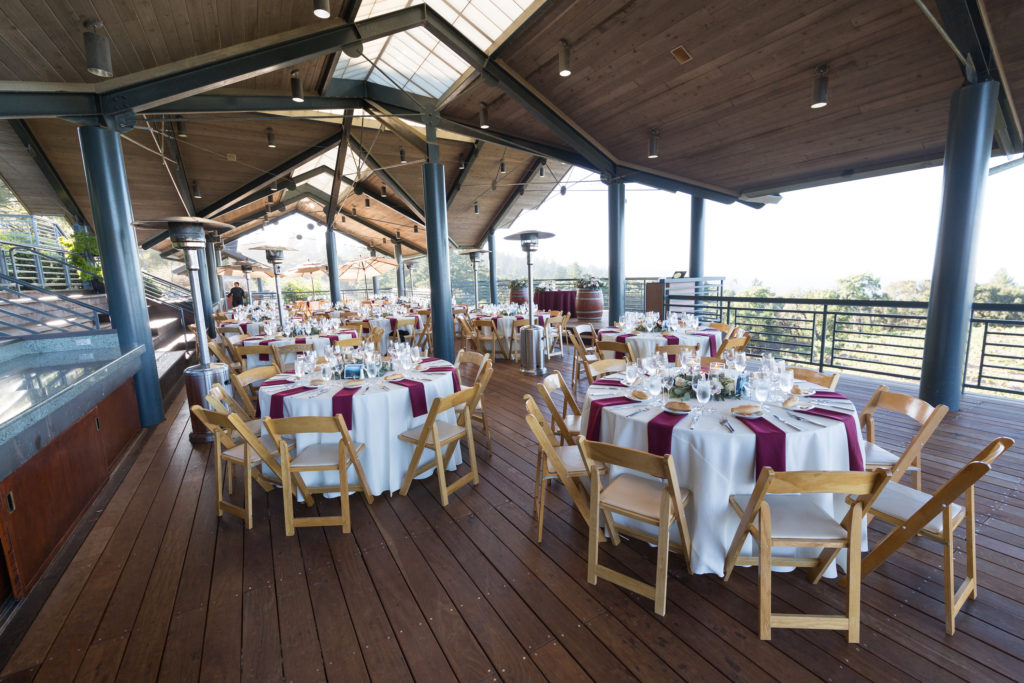 Table numbers? Quirky, whimsical and "original Tina and Paul" of course! Simple table numbers would not do for these two world travelers – they named their tables after their favorite destinations! Have a look: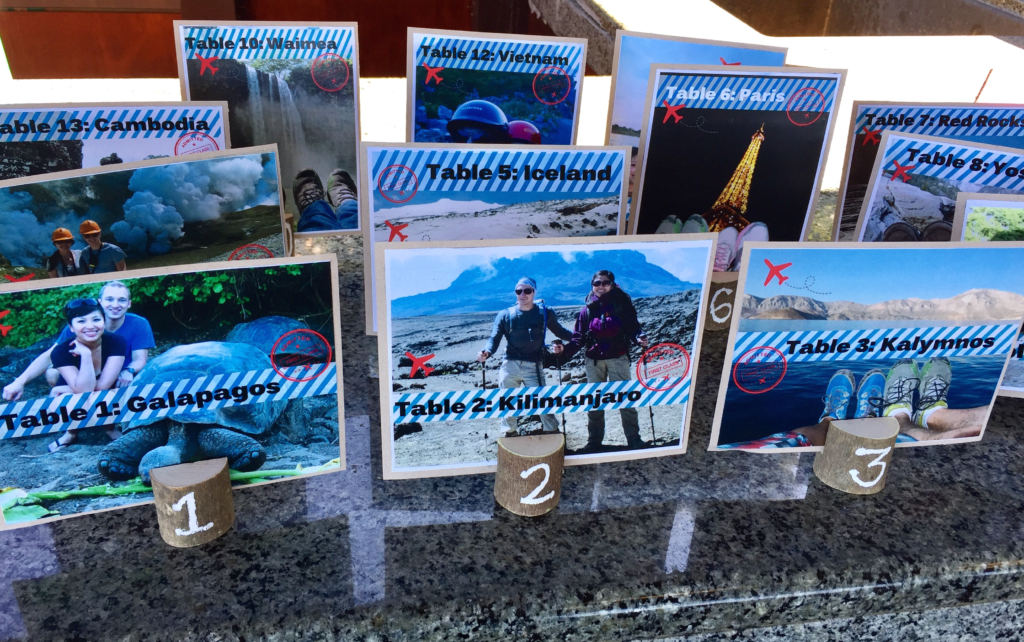 The favorite of all guests was the Dim Sum station with a constant waiting line of at least 20 people!
Tina and Paul snuck out one more time with their photographer for sunset photos…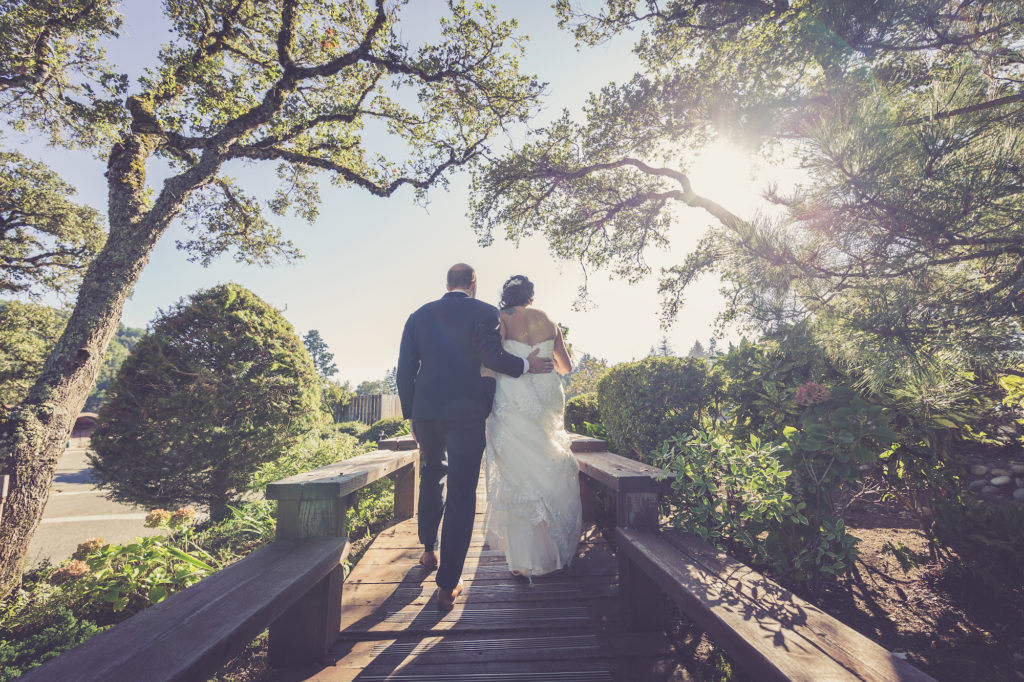 … before it was time to cut their super-cute "Wanderlust" cake by Cake Expressions: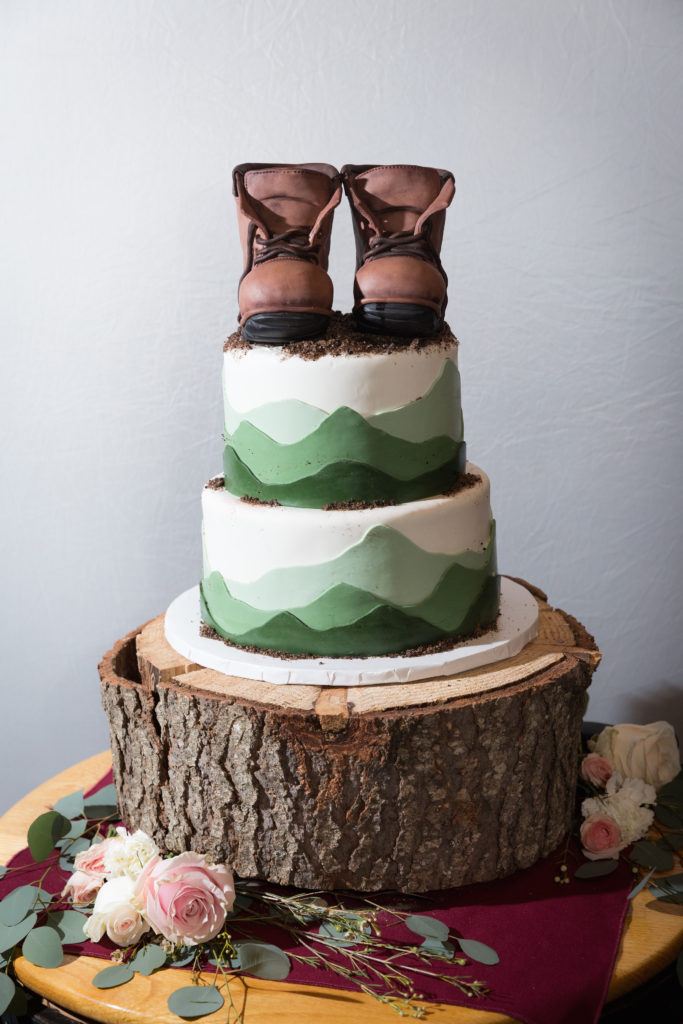 … and everyone got to dig into delicious cupcakes!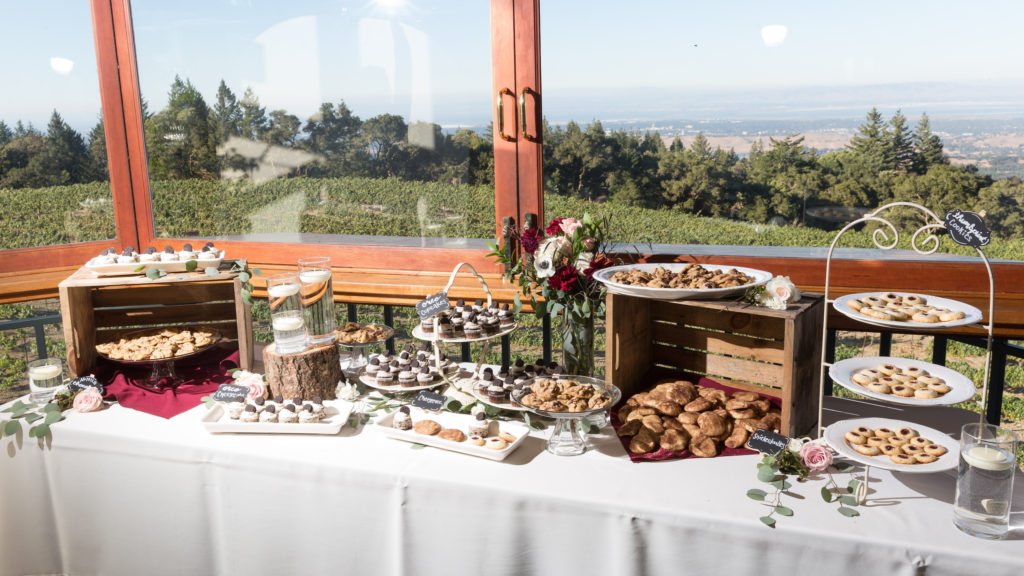 After that, there was no holding back the crowd from the dance floor where DJ Kevin "let it rip".. what a party!
Many happy years and exciting travel adventures on your journey together, Tina and Paul!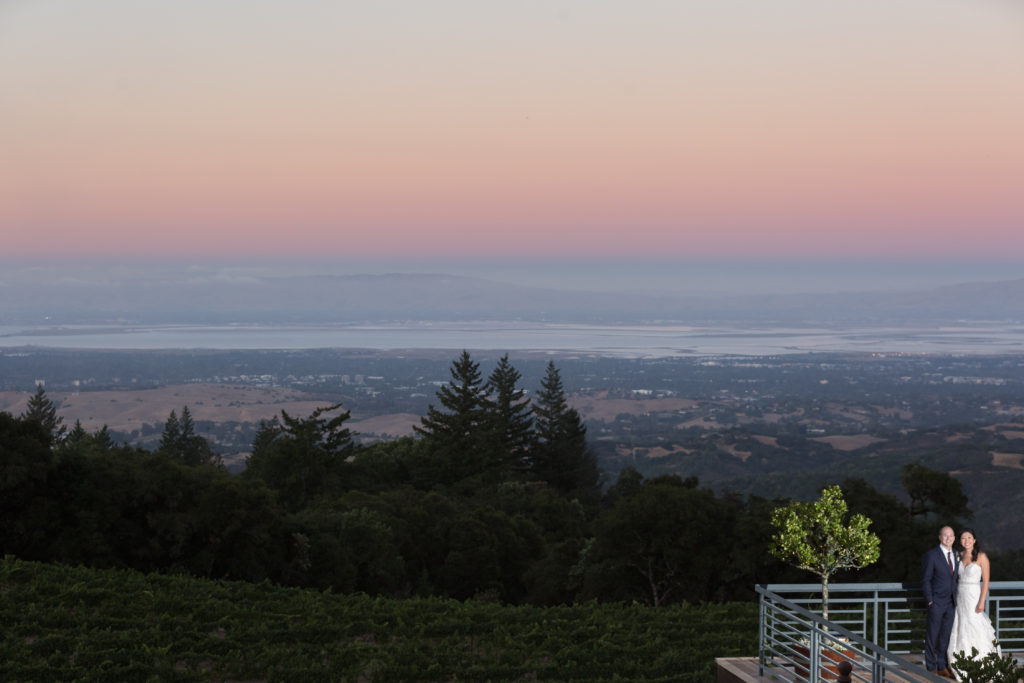 Let us create YOUR unique wedding celebration, too!
SaveSave
SaveSave
SaveSave