"Plan Your Dream Wedding In One Elegant Evening!" – the motto of the Fanfare Weddings summer show 2015 – is that possible?
Well… in fact, it is! Fanfare Weddings is a group of SF Bay Area luxury wedding vendors, one of each category (my business, A Day Like No Other, being the wedding planner), who put on a super-elegant wedding fair twice a year – at an equally elegant wedding venue, historic Kohl Mansion in Burlingame.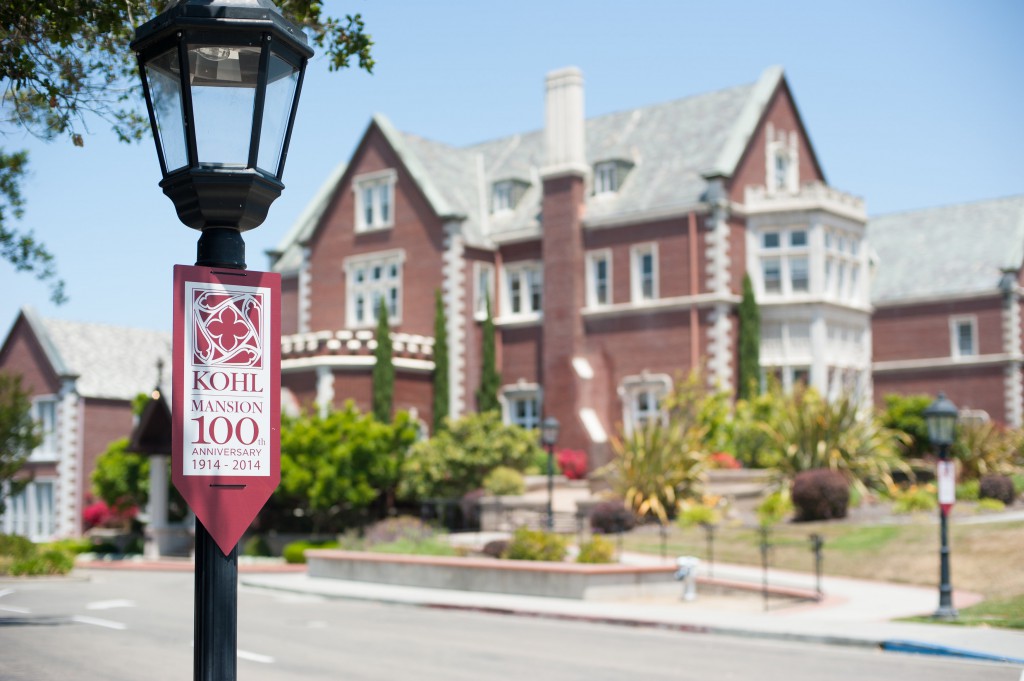 So… what do we need for a spectacular wedding, in addition to a stunning venue?
Let's start with the planner, from Day 1! (Okay, I admit it – I'm somewhat biased…)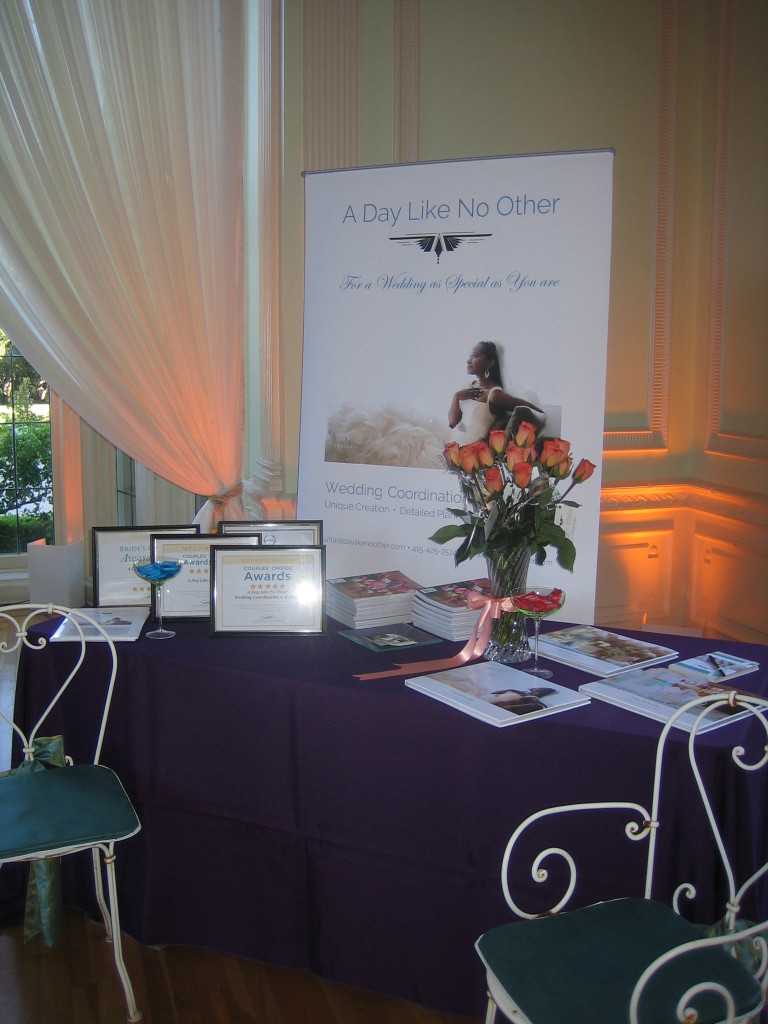 And then: Great food …. check! Guests were treated to a delicious sampling from La Bocca Fina Fine Catering,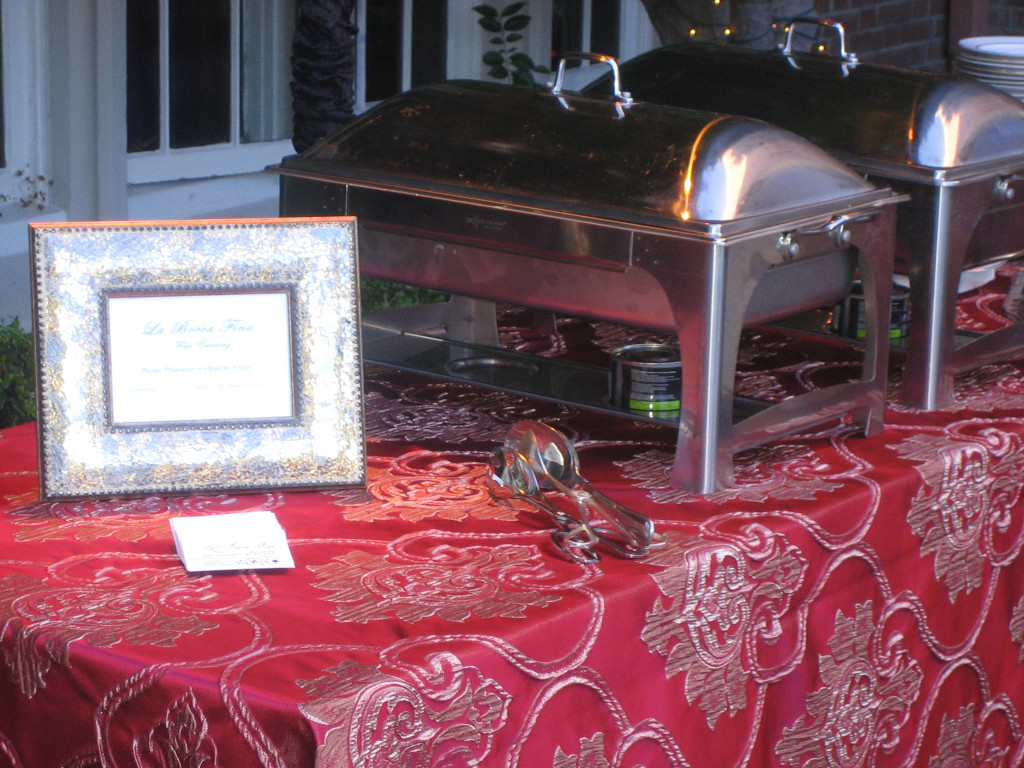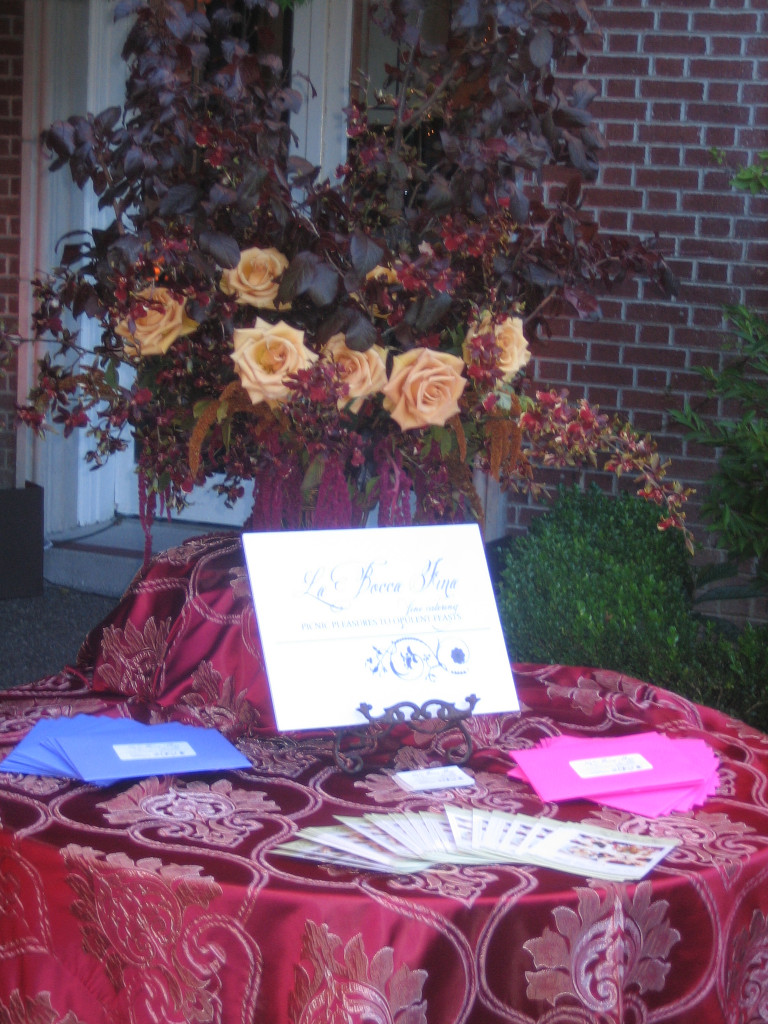 accompanied by wines from Mills Wine Group …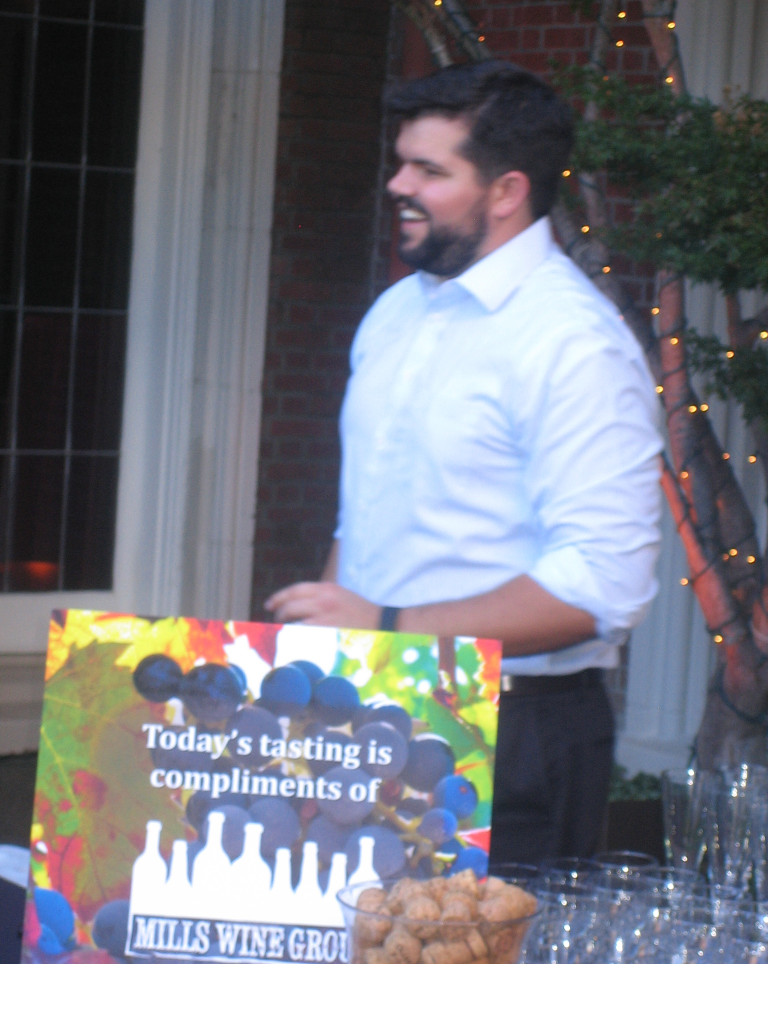 … and followed by super-fresh cake bites by Have Your Cake …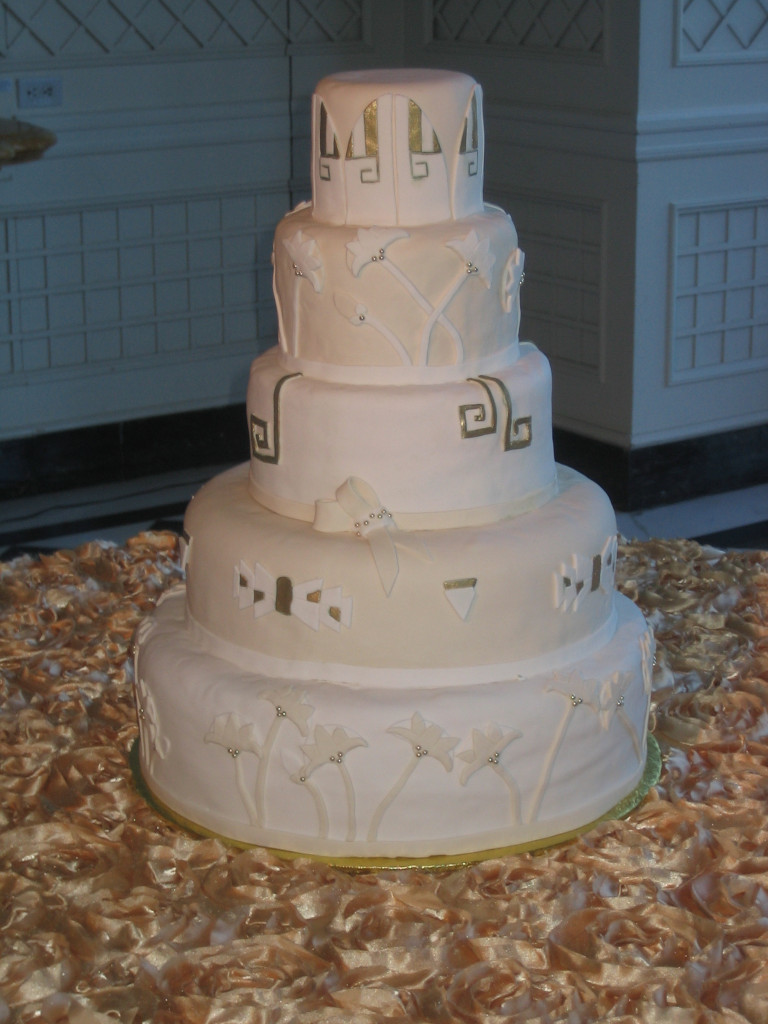 … with fantastic coffee choices from Travelin'Joe Espresso Bar.
All that to be enjoyed at a gorgeous table set by Classic Party Rentals in silver and eggplant colors,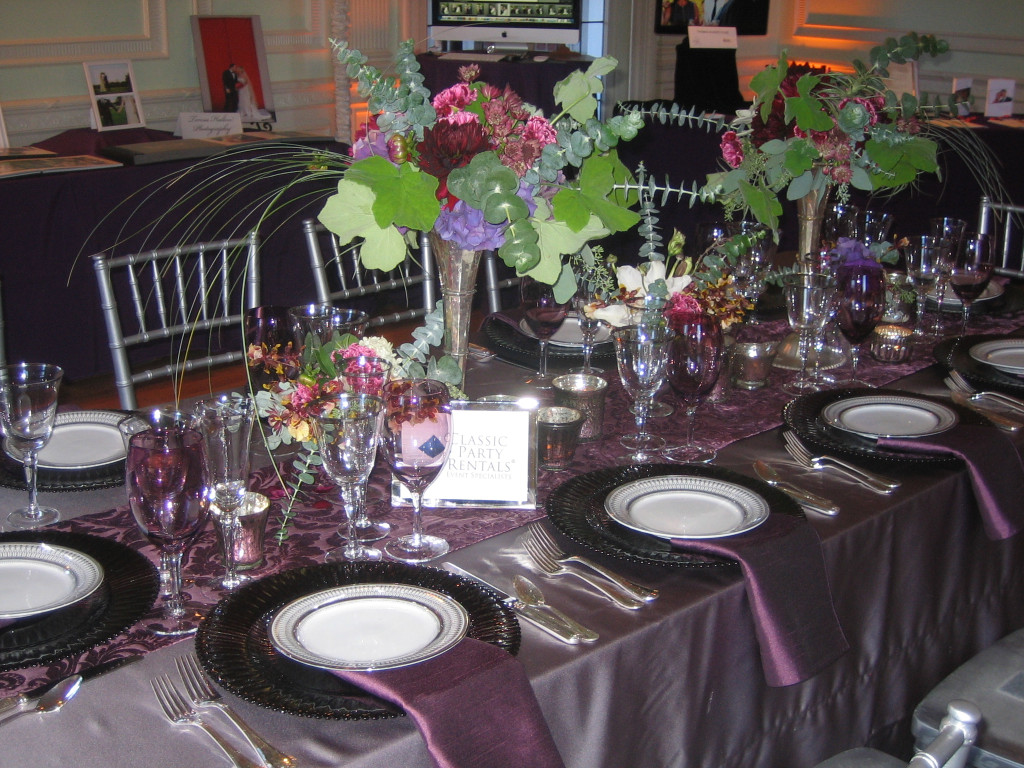 … and topped by elegant floral arrangements from Plan Decor (who supplied all floral decor throughout).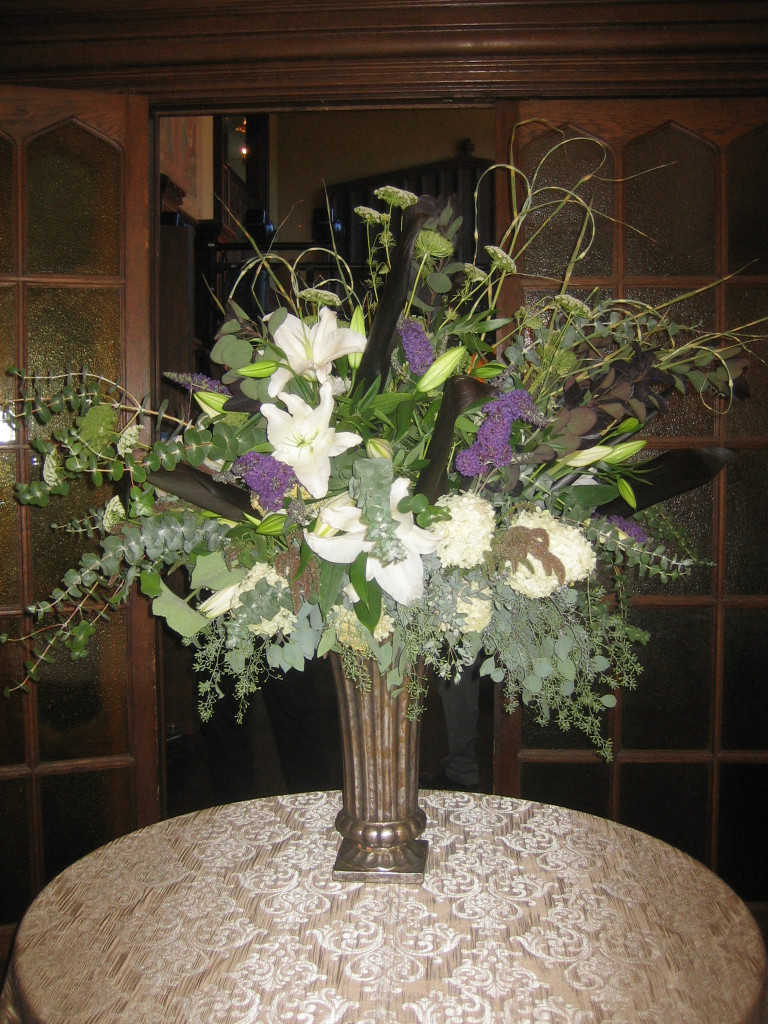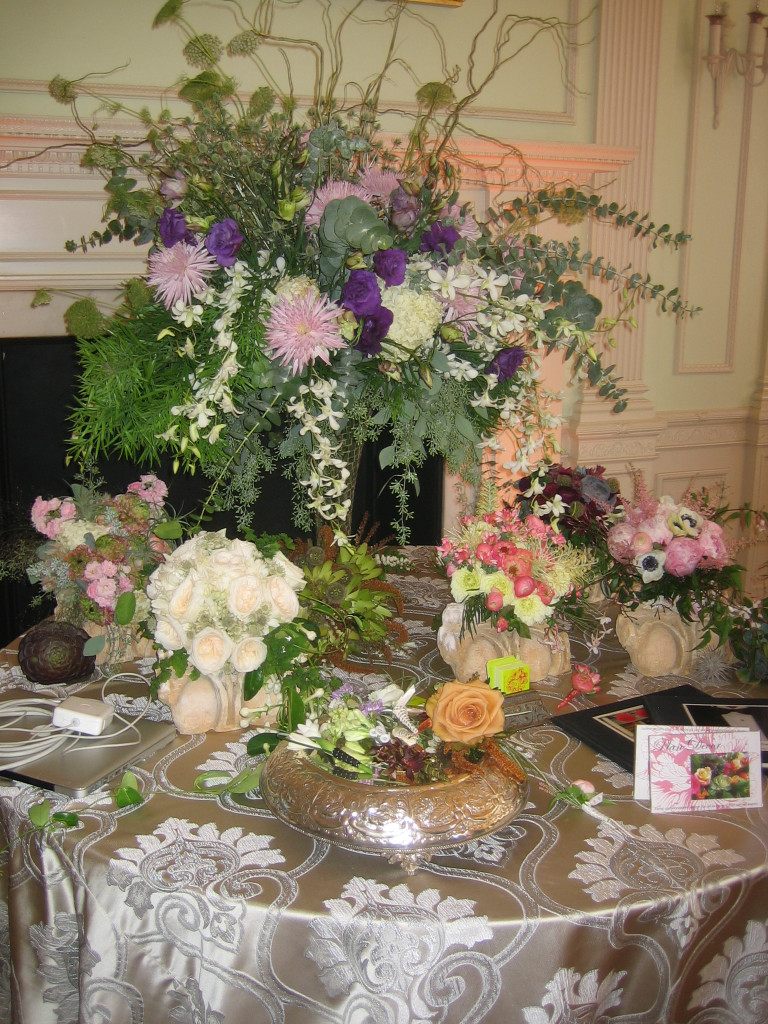 … and beautiful lighting and draperies were provided by Enhanced Lighting and Sound for the perfect, festive ambiance.
What else do we need?
An officiant, of course – that's why we have Minister Maggie Beretz in our group who specializes in highly personalized ceremonies. And of course the bride needs THE DRESS!
She'll find an Haute Couture collection of wedding dresses at Nouvelle Vogue…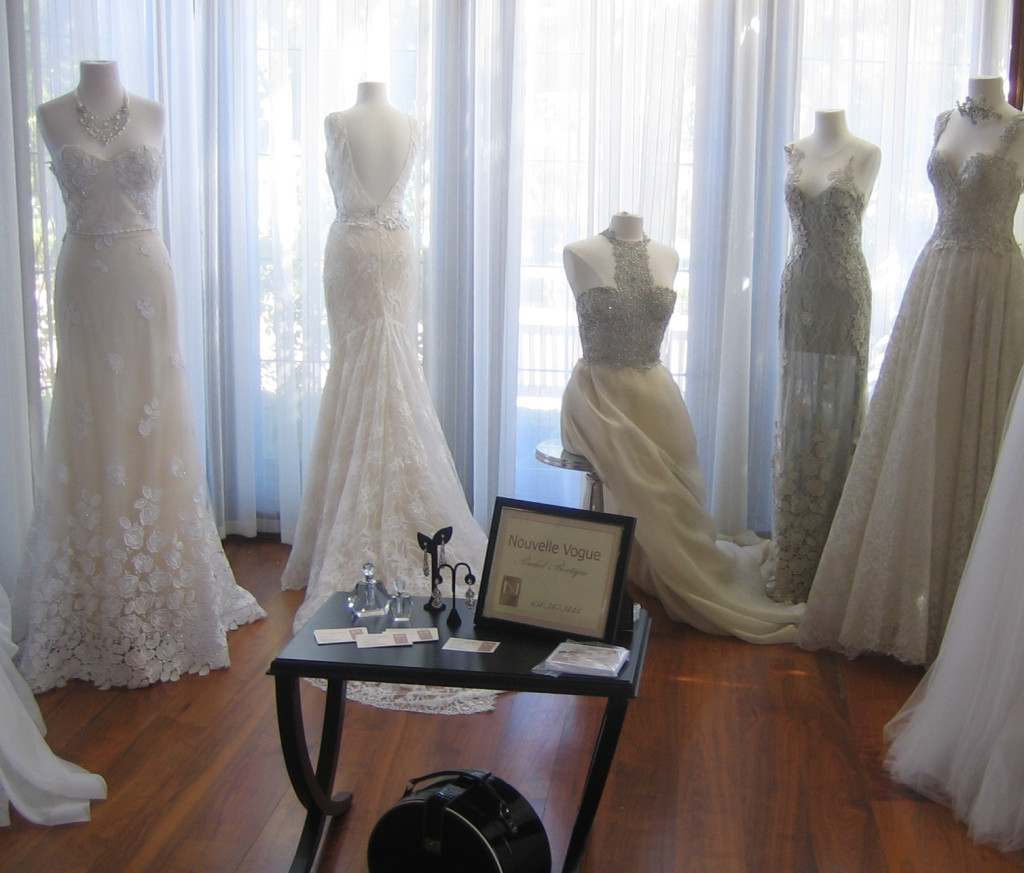 and she and her bridesmaids need hair and makeup services, expertly provided by Miabel.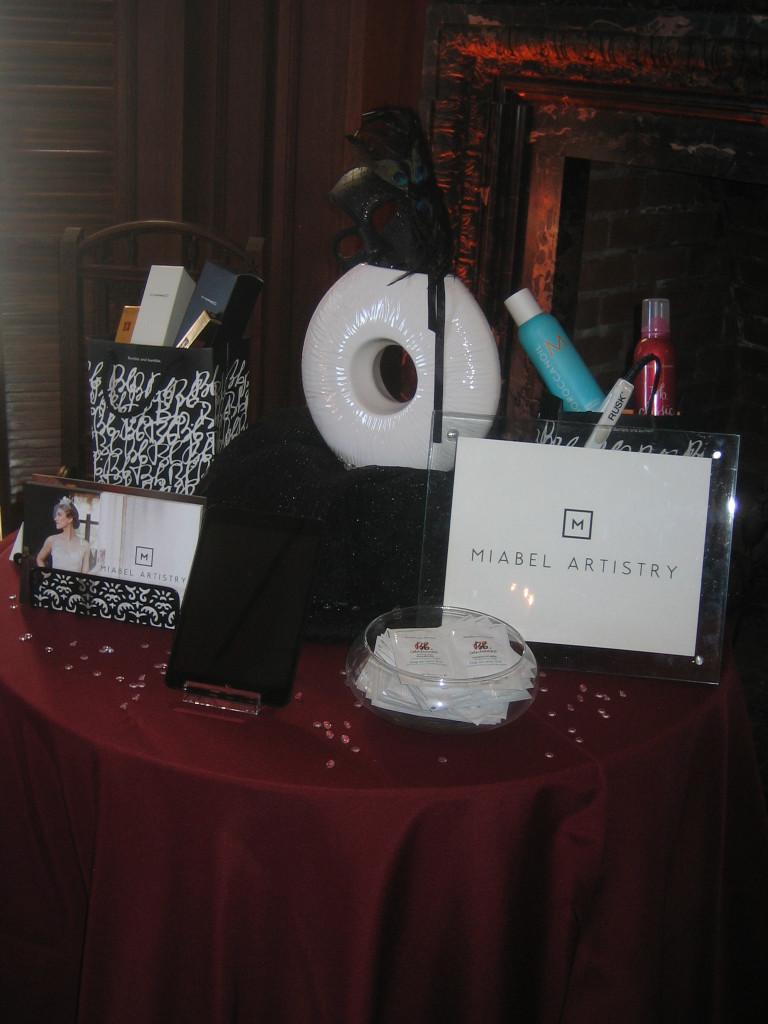 And music! And there was a lot to choose from…
Brassworks Music and Gabriel's Trumpets for the royal announcement and entrance;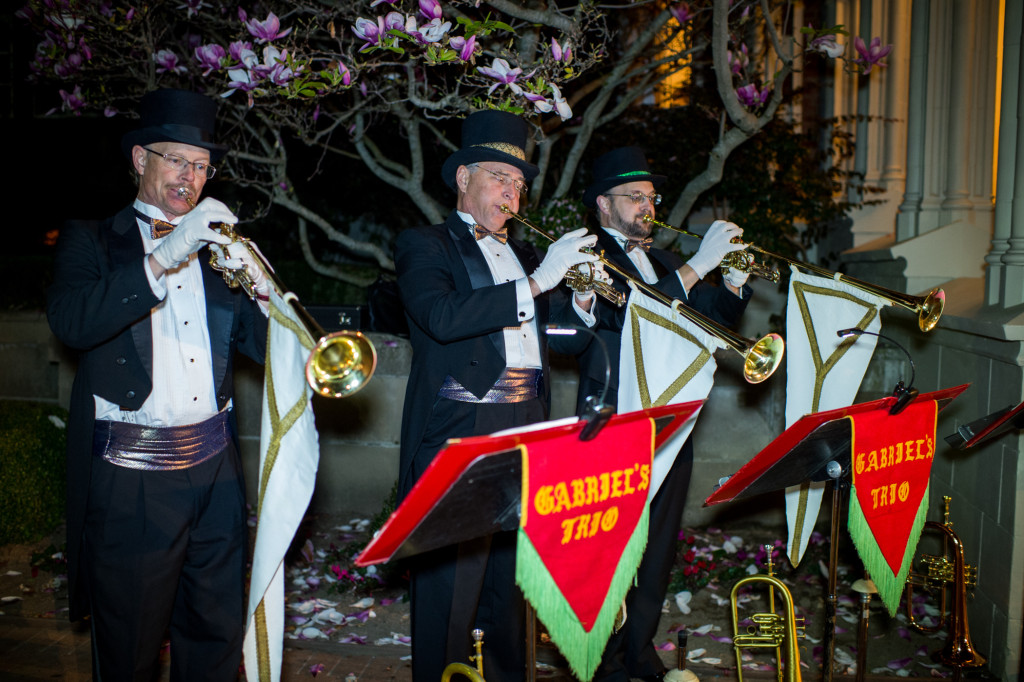 Aria Bella and Premiere Harp Songs as the ne-plus-ultra for the ceremony,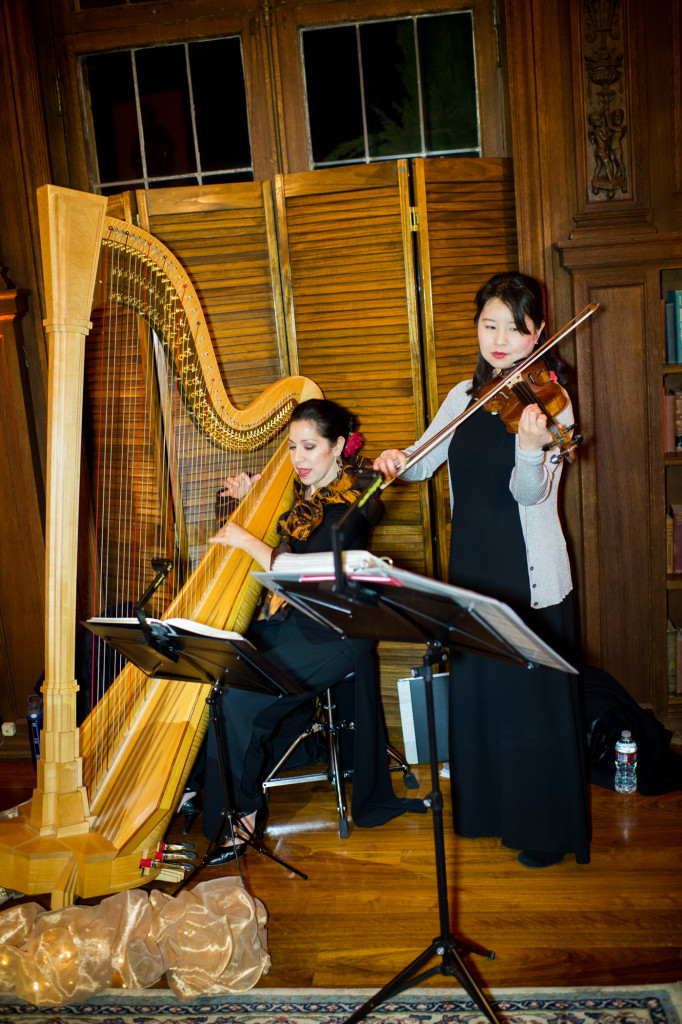 and Big Fun DJs for the dancing part of the evening. All of these artists performed a selection of their repertoire – a whole show in by itself! Speaking of which… dance instruction for a choreographed First Dance? Check! "On the Dance Floor with Cynthia Glinka" was one of the performance highlights of the show.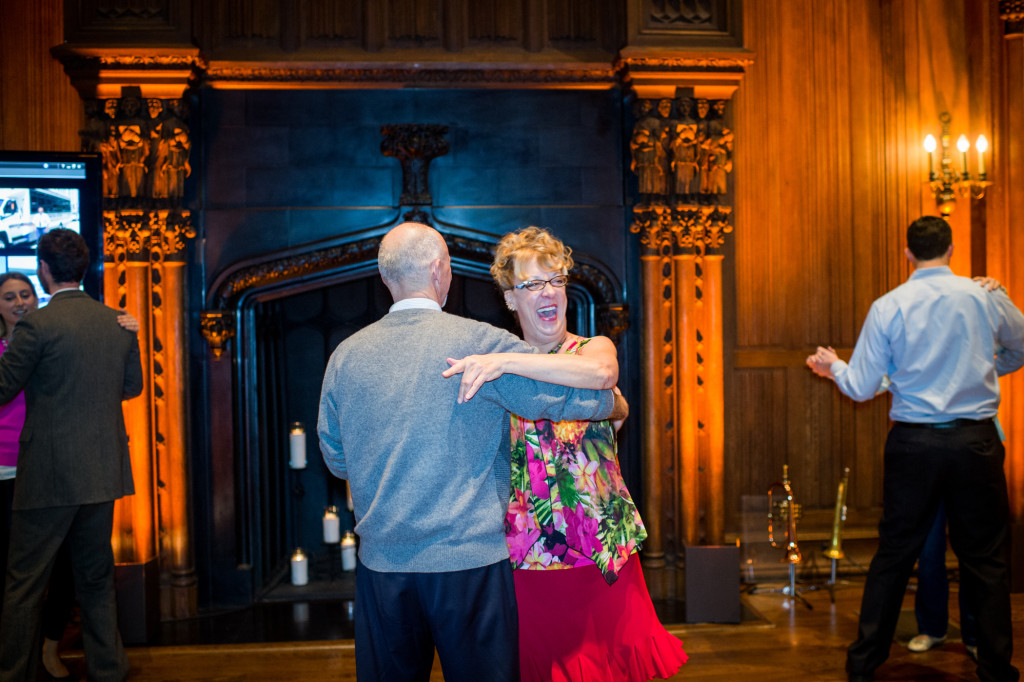 And then there are all the extras and the details. Hyegraph for invitations and calligraphy;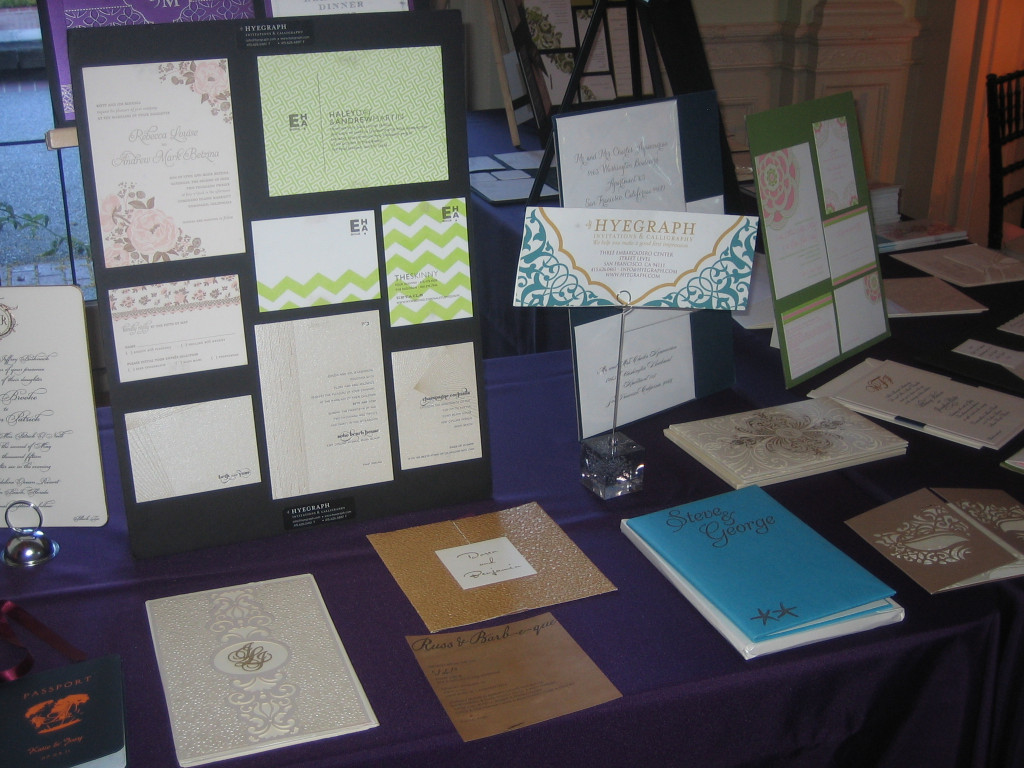 Wedding bands from Padis Jewelers – a guest at the Faire –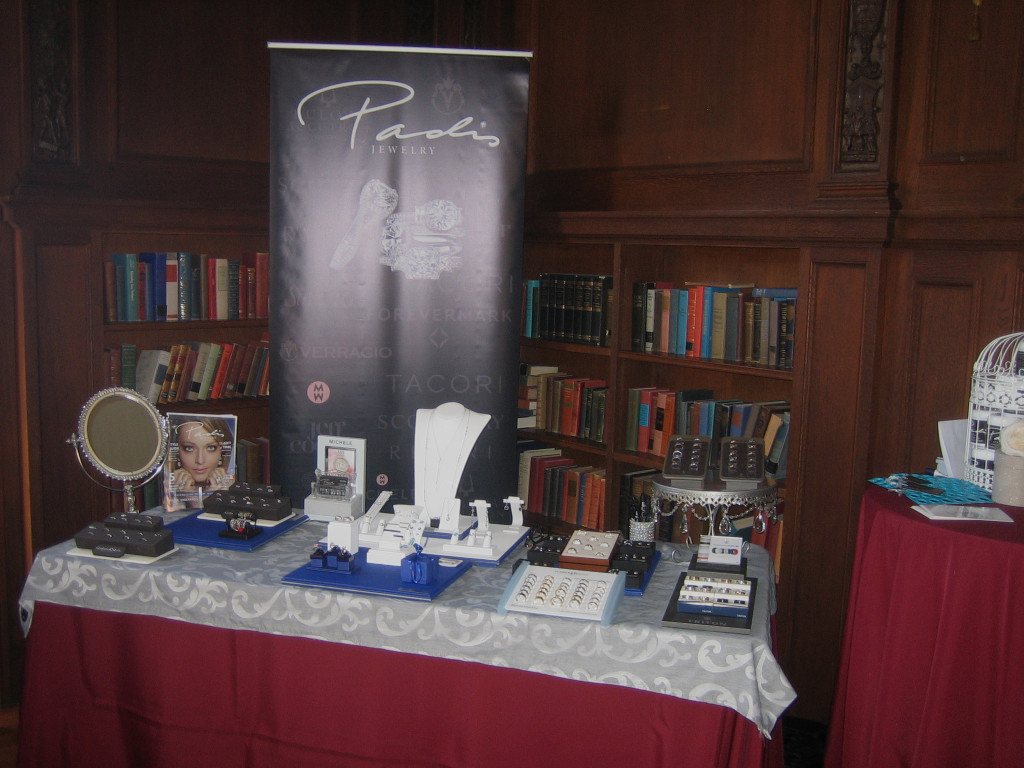 and a custom perfume bar for the bachelorette party from Perfume Bar Soiree…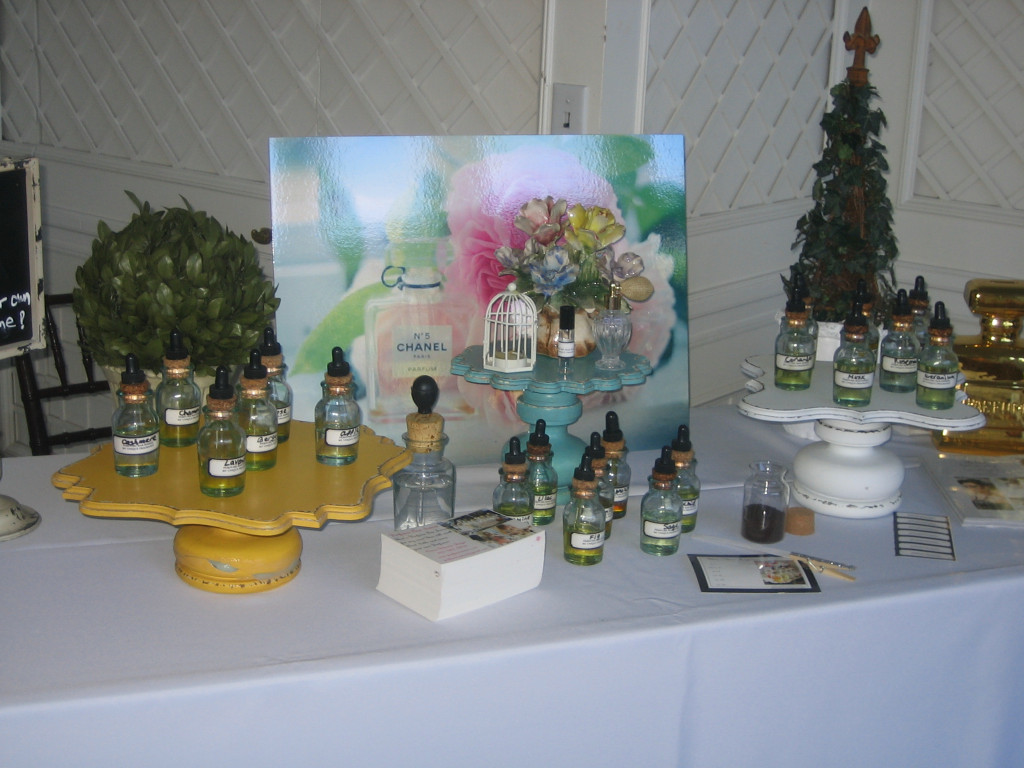 stylish dresses for the mothers by Siri…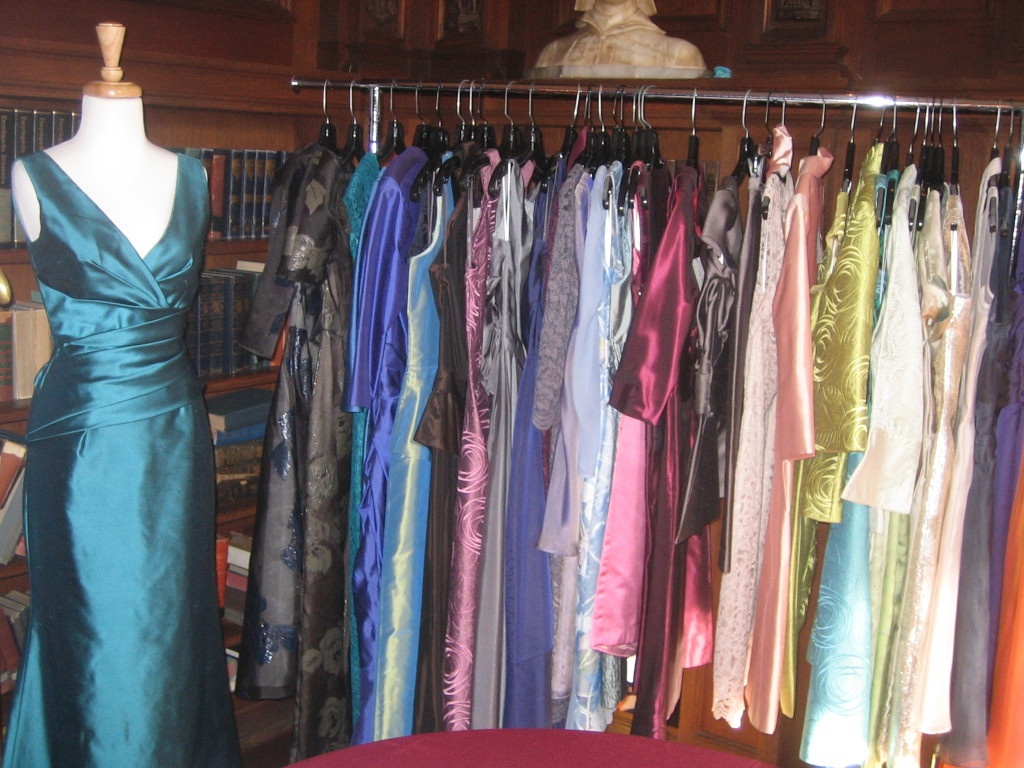 and a wedding registry – courtesy of Bloomingdale's.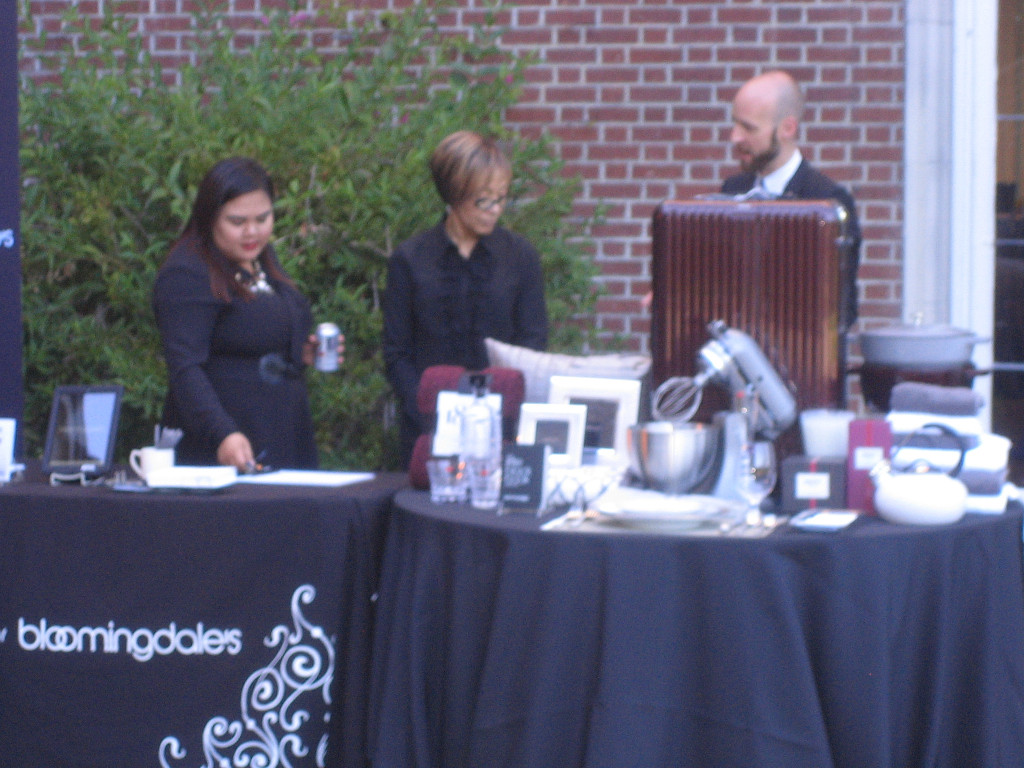 For guest accommodations, there was the SF Airport Marriott Waterfront Hotel, and CatalystArts, another "Friend of Fanfare" provided guest entertainment: a whimsical photo booth in a vintage Airstream Trailer!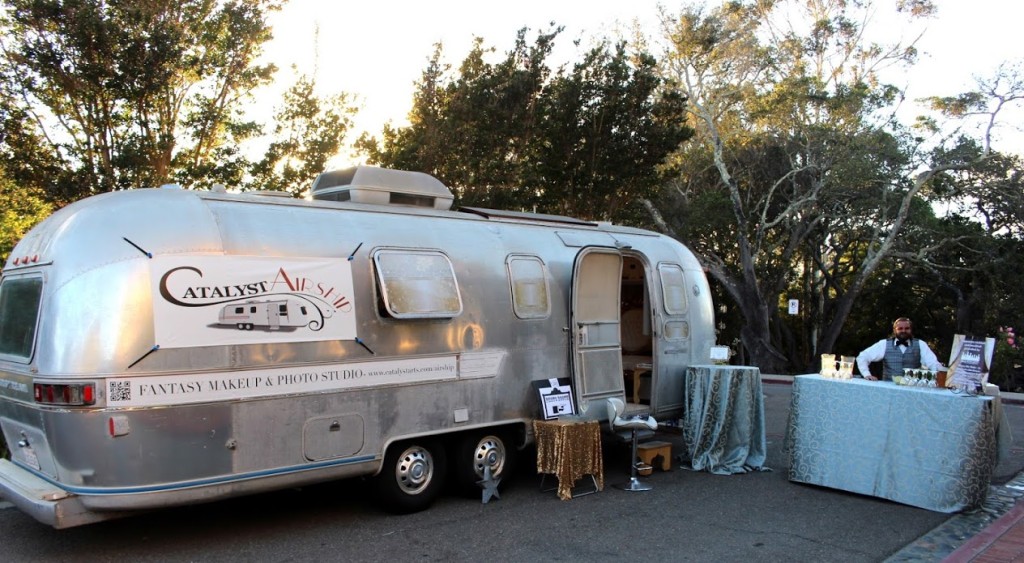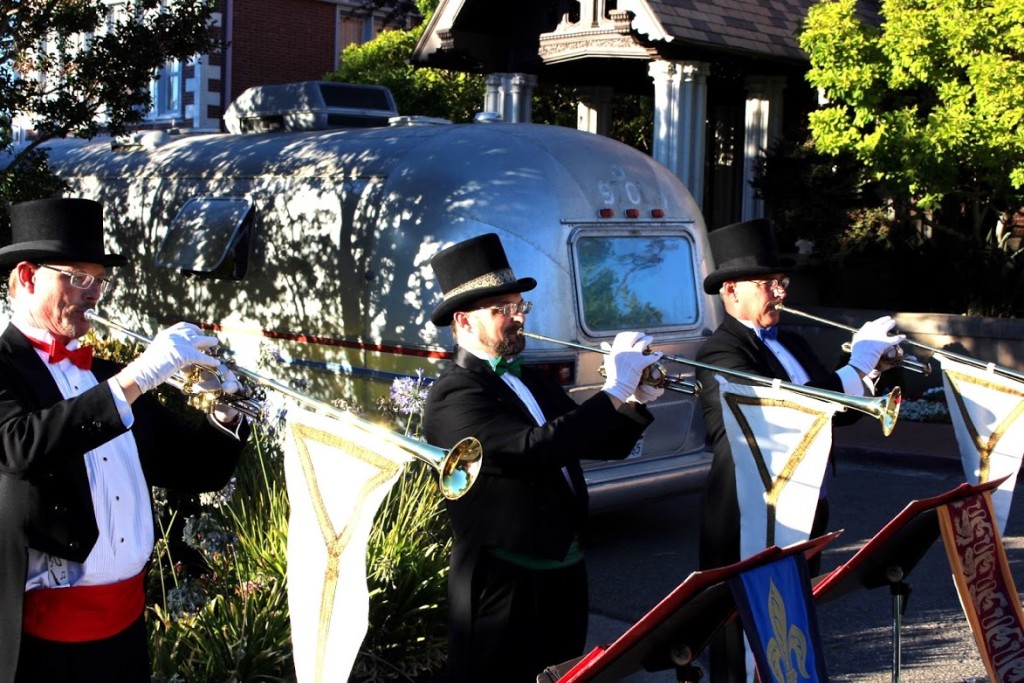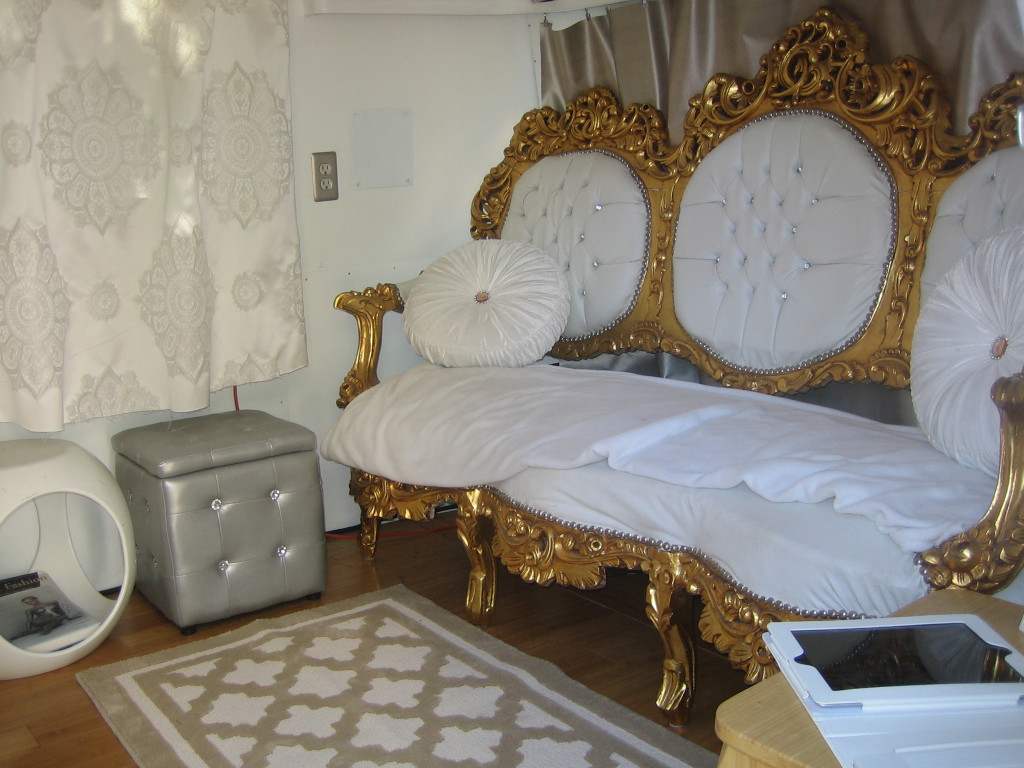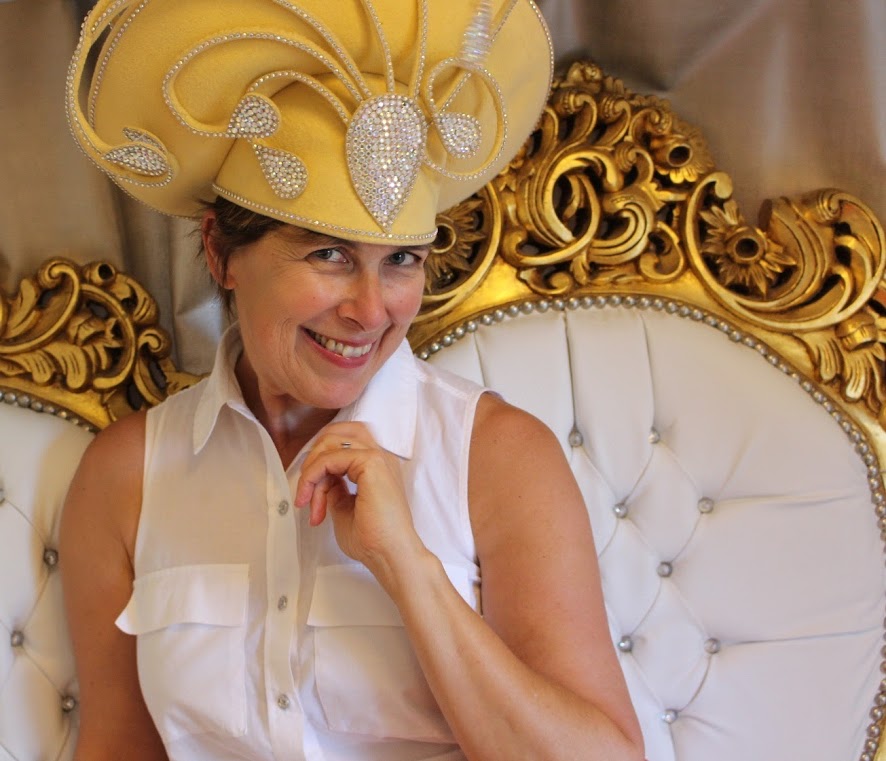 Not to forget, of course, a great photographer (Teresa Halton) and videographer (Thomas Hughes Films) for lasting memories of an unforgettable day!
Now, do you believe me that it is, in fact, possible to book your whole wedding in one elegant evening?! Happy planning – with Fanfare!