All weddings are joyous occasions (one of the reasons I like my job so much!) – but Kate's and Aaron's wedding, last Saturday at the Ritz-Carlton Hotel in Half Moon Bay, was truly exceptional in the joy and gratitude it celebrated.
The bride had suffered a near-fatal accident a few months ago (at her Bachelorette Party, of all occasions…) – and against all odds, she survived – paralyzed down from her chin. The unanimous verdict was that she would never be able to walk again. It was, by all measures, a catastrophe. But what none of the experts had factored in is that Kate is a fighter, determined and strong. She learned to walk again. She wore a neck brace for months. When her Mom booked my company, A Day Like No Other, for help with planning the wedding that would nearly not have happened – Kate said she might have to wear her neck brace with her wedding dress. And that she'd be perfectly content just lounging by the dance floor and watching, grateful for having a wedding and just being there.
Well, let me tell you – even since then, she's made giant strides, and no one would have suspected what this radiant and happy bride had gone through to get to this point! But, of course, I am getting way ahead of myself. First things first…
The couple's venue, the Ritz-Carlton in Half Moon Bay, is dramatically perched high up on a cliff overlooking the Pacific, a gorgeous setting with endless views.

For their wedding day (close enough to the Thanksgiving Holiday), the hotel was resplendent in pumpkin decor: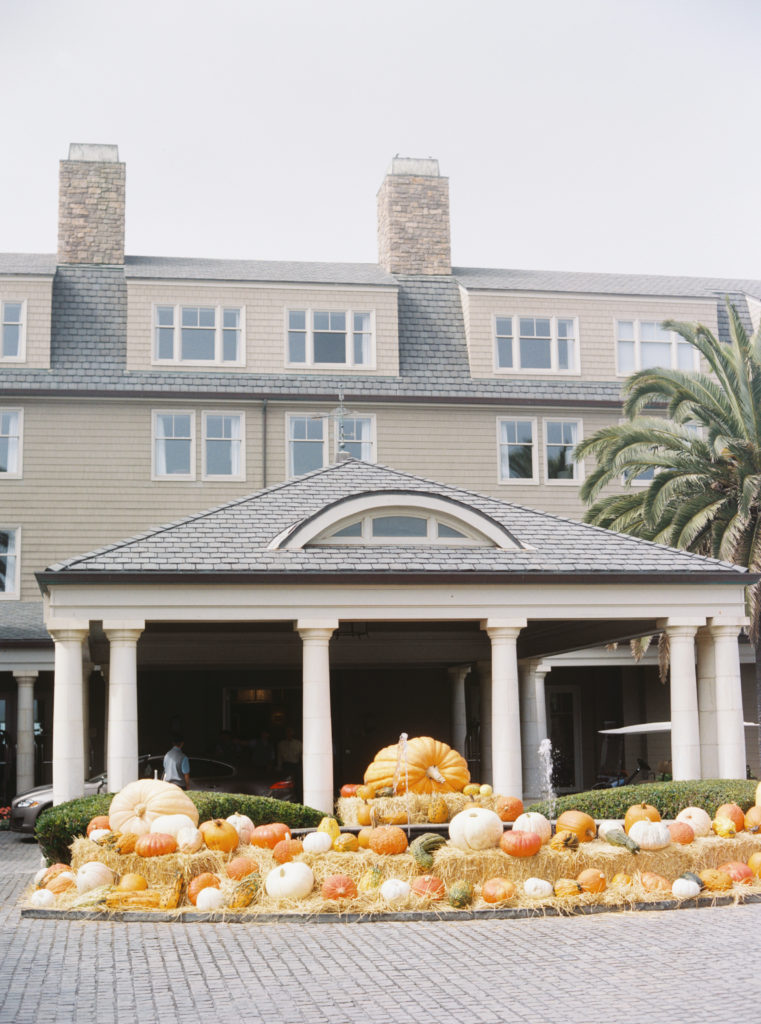 … and the weather was a perfect "golden October" with blue skies under a warming sun and a slight breeze.
For Kate and her six bridesmaids, the day began with hair and makeup services by Teri Lacro of The Charismatic Bride.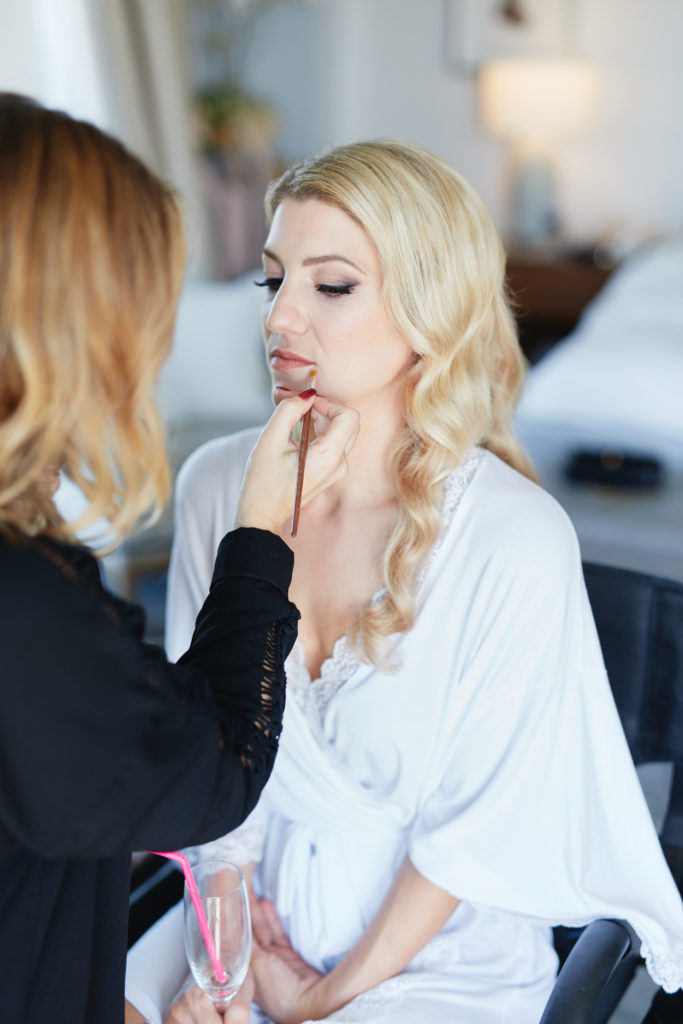 Everyone was in high spirits! Christina Averkin of A Bud and Beyond delivered gorgeous bouquets…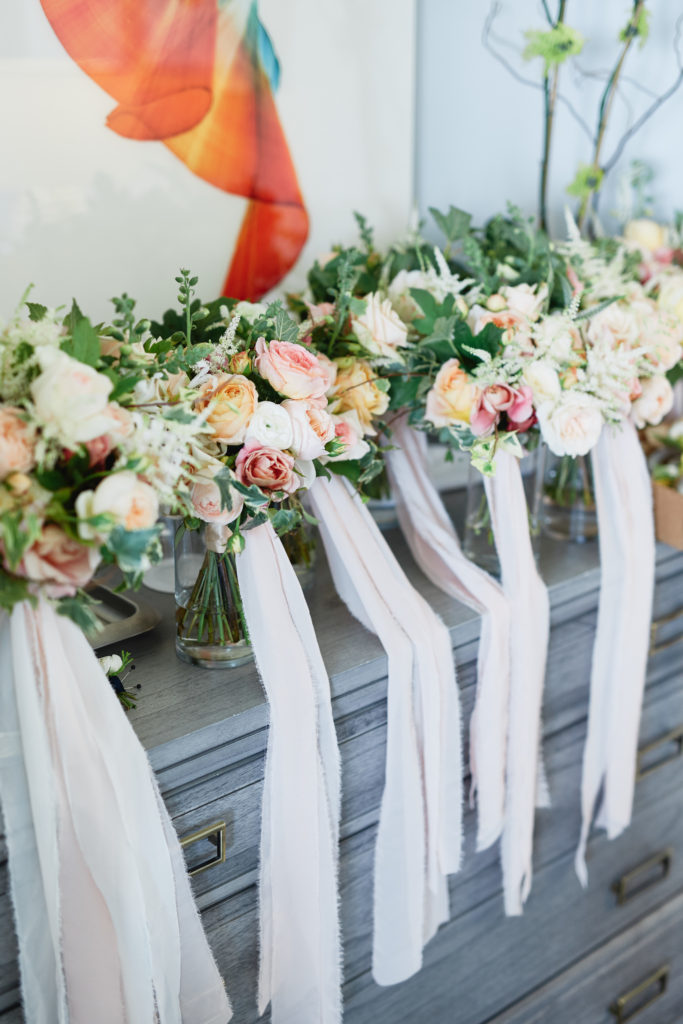 … in Kate's favorite colors of blush pink and pale peach, in a loose, feminine style, finished with fluttering silk crepe ribbons. She also brought boutonnieres for the gentlemen and the most gorgeous ceremony decor and centerpieces – you'll see!
While Kate and her bridesmaids were having their hair and makeup done, Aaron and his groomsmen were already dressing up…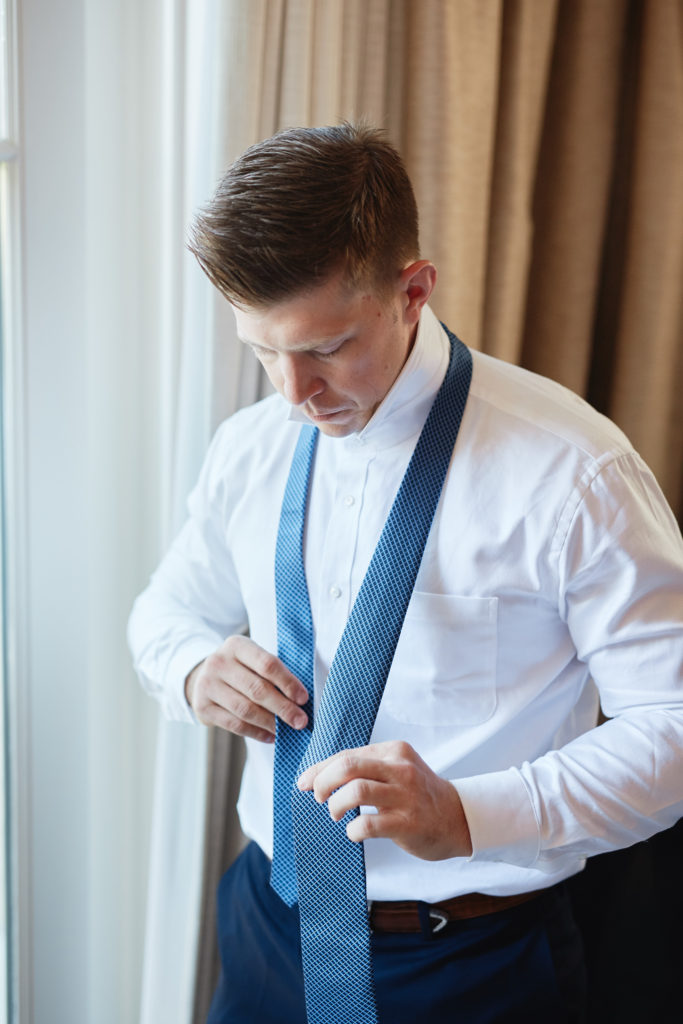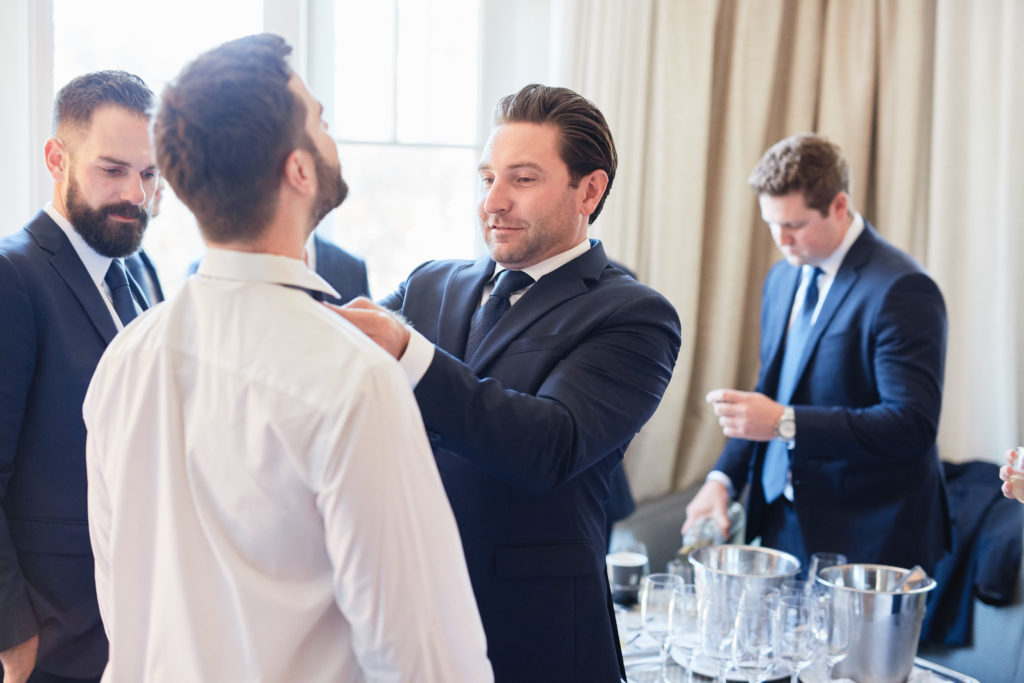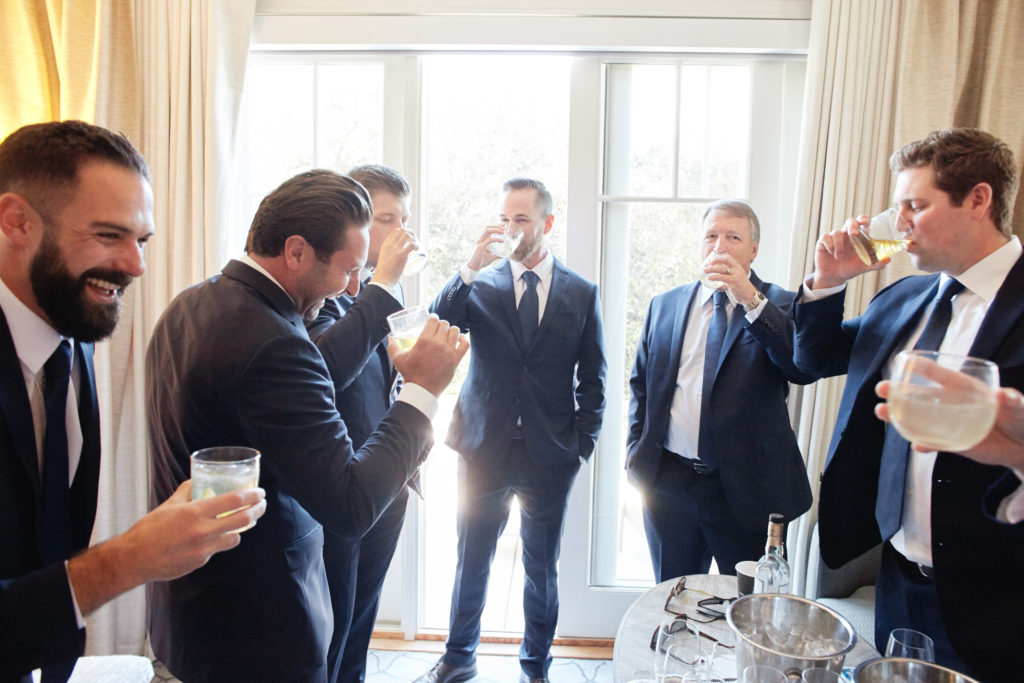 Kate had chosen a glamorous, nearly transparent, very form-fitting Lazaro lace dress (and with her supermodel figure, she pulled it off to a stunning effect!)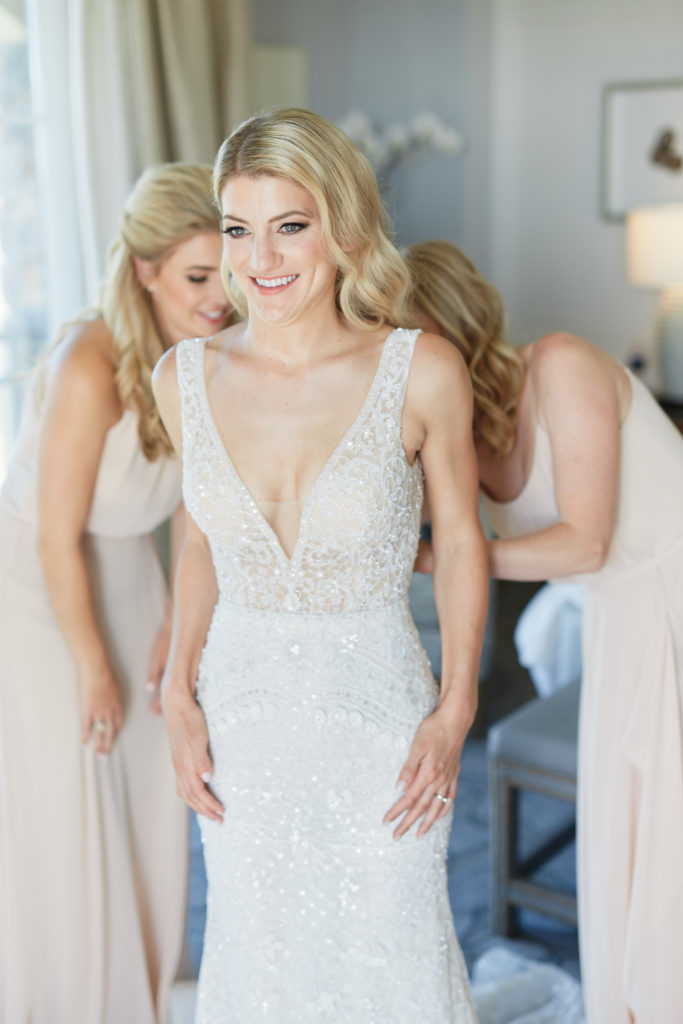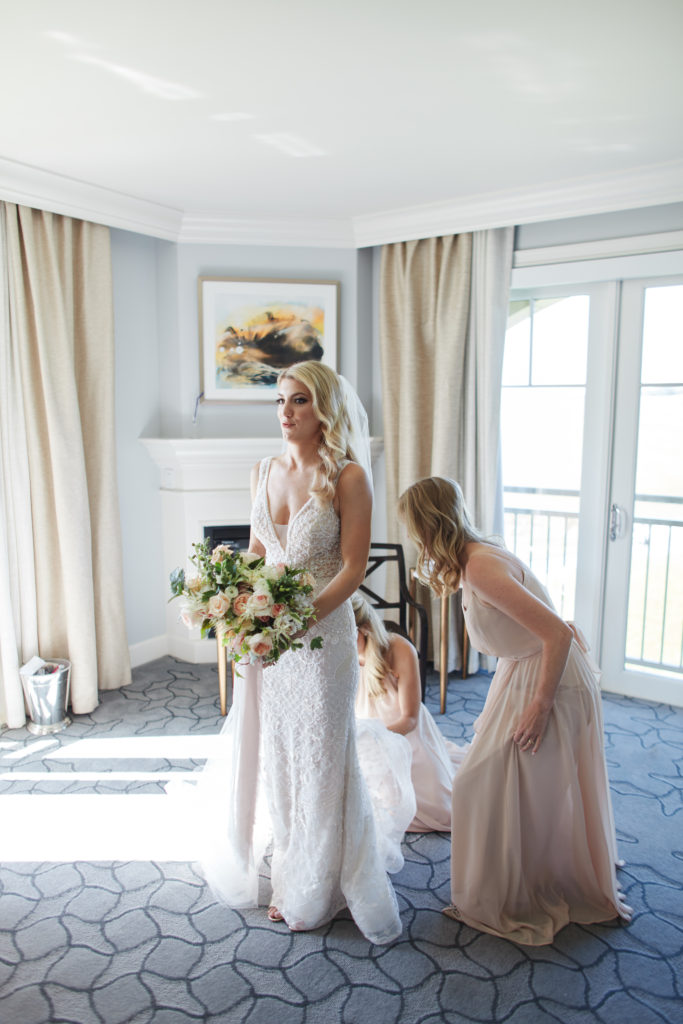 She did need some help from her Maid of Honor and bridesmaids, though, to put on her golden Jimmy Choo heels…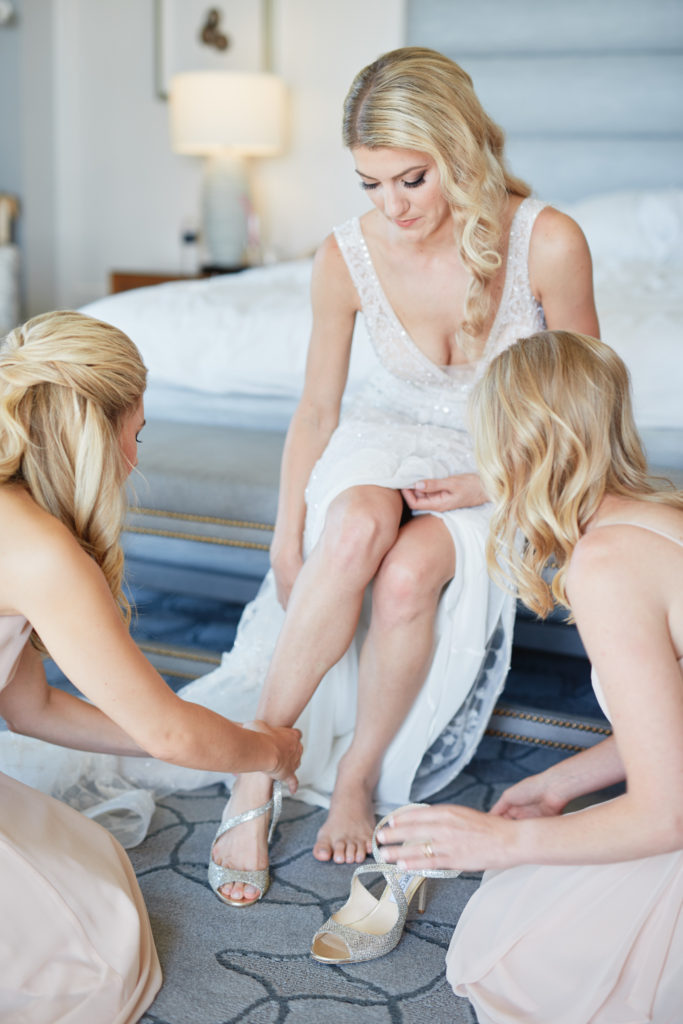 … but with that done, she was ready for her First Look with her groom, Aaron.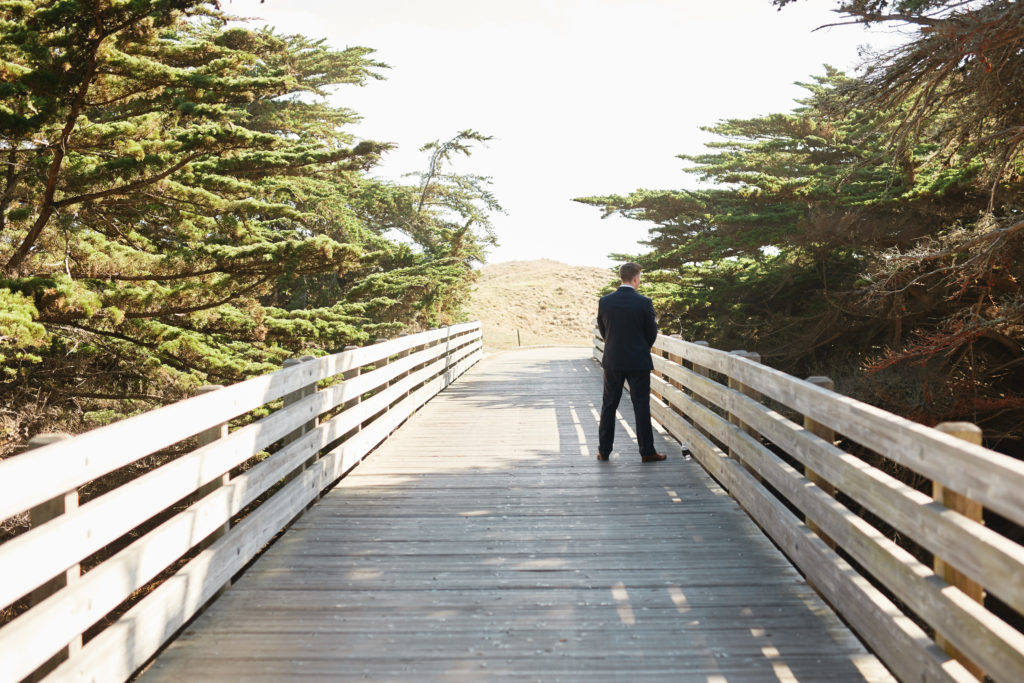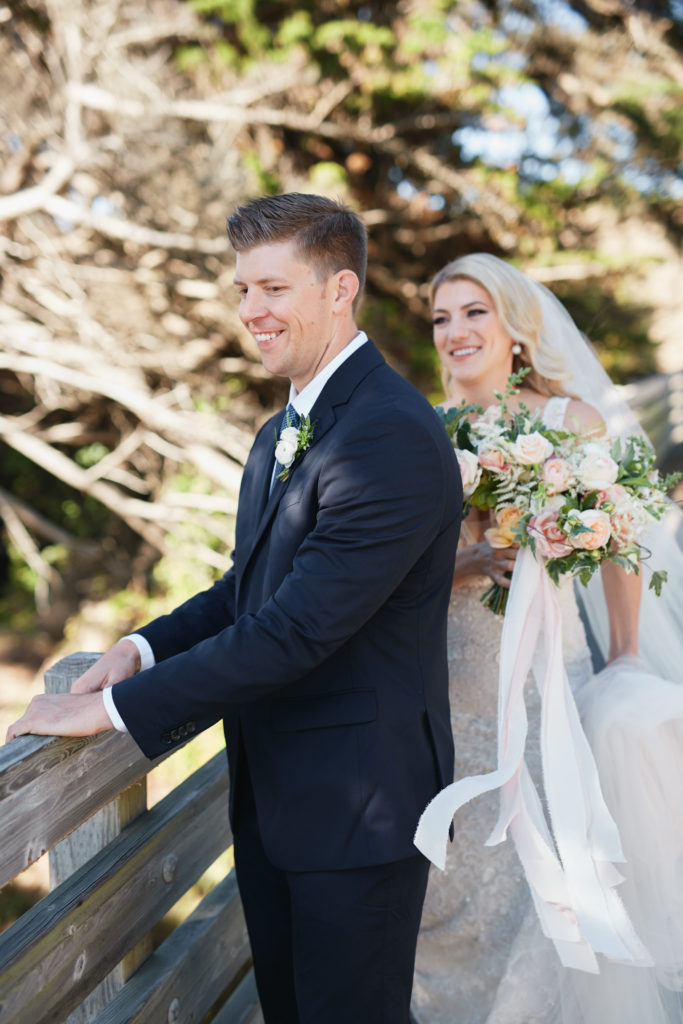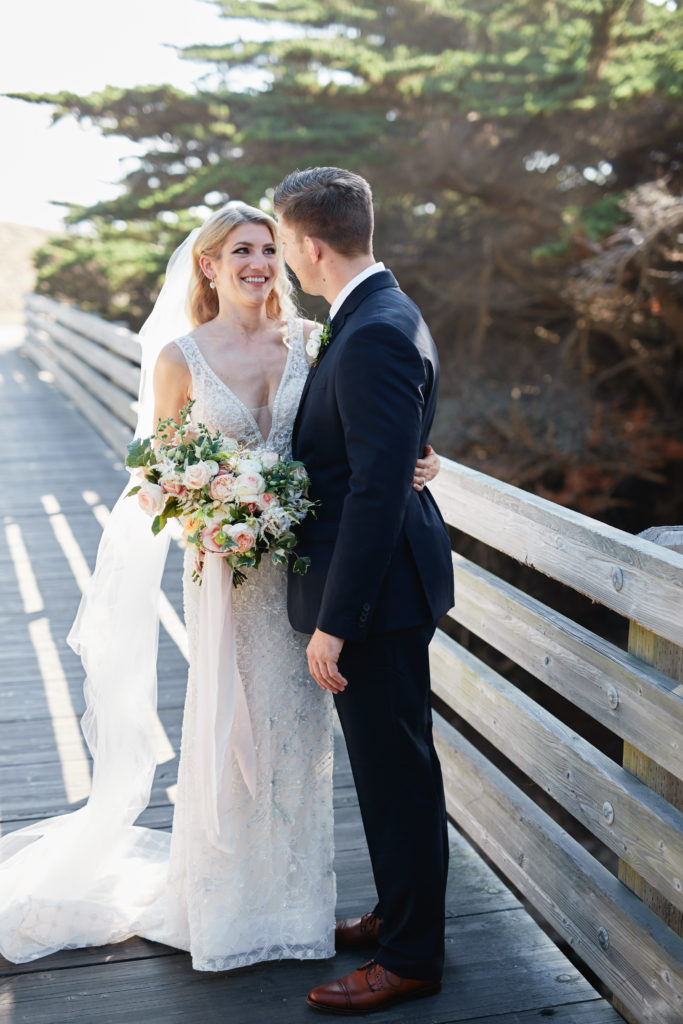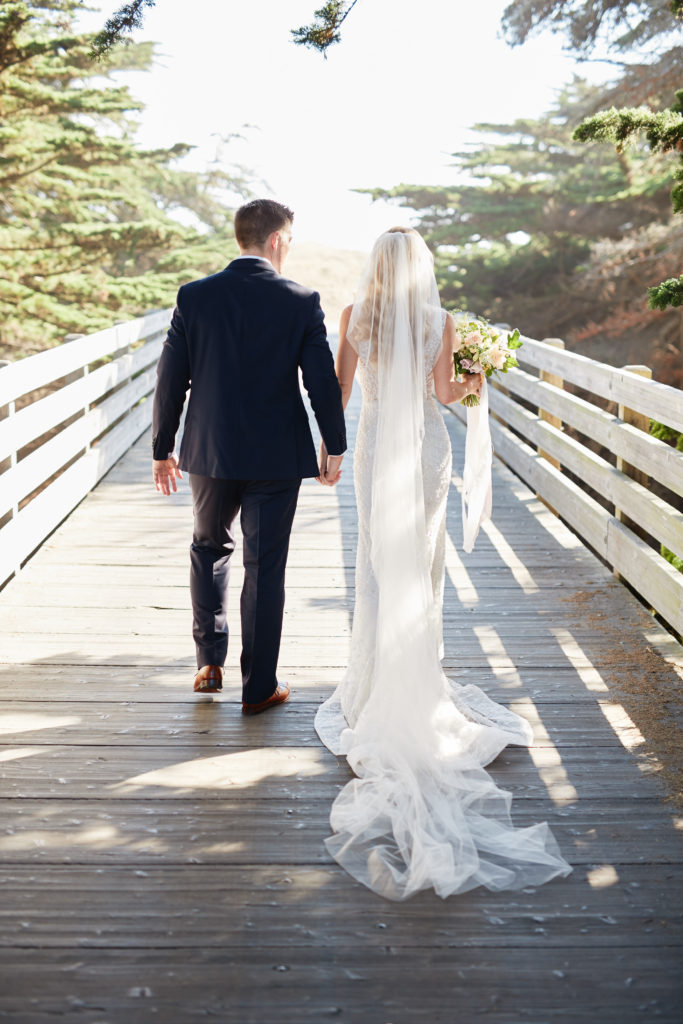 Photographer Cooper Carras and videographer Spencer Sarson captured it all, from start to finish…
Meanwhile, preparations were underway "behind the scenes" to get everything ready for the great celebration.
Wedding and Special Events manager Sophie Lelievre, banquet managers Joseph and Juan and their teams set up the ceremony chairs …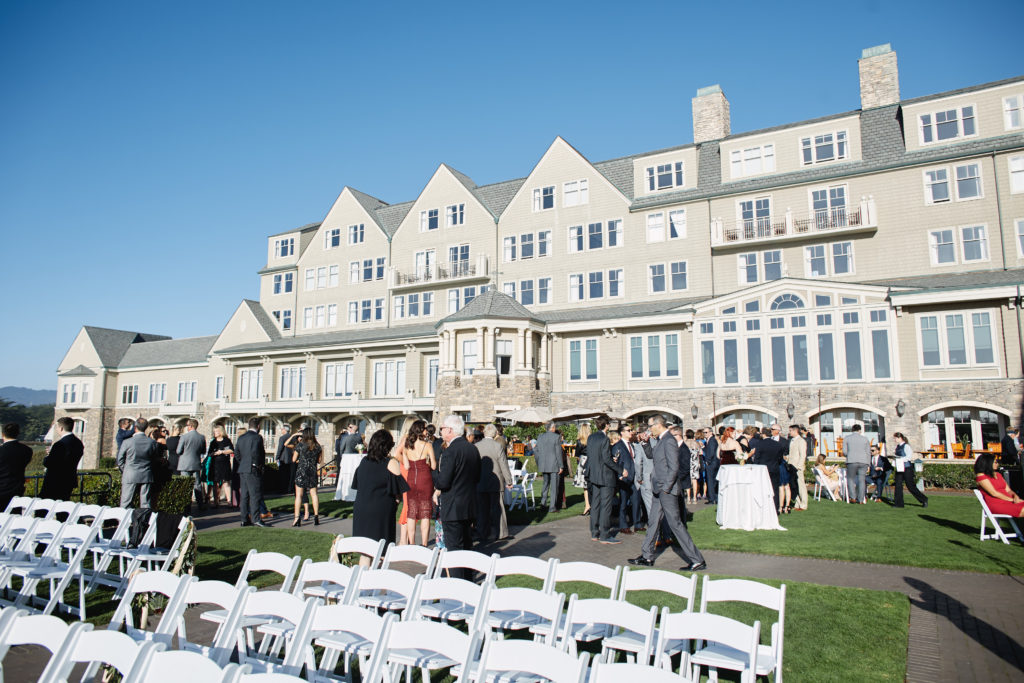 …and welcome bar, cocktail tables and linens, and the dining setup in the ballroom; the Stuart Event Rentals crew set up chairs and elegant lounge furniture around the dance floor; florist Christina installed a semicircular wall of flowers as a ceremony backdrop … … Jonathan Metcalf and assistant Taylor of PSAV set up a sound system for the ceremony, and my assistant Annie Chang and myself were busy organizing and putting finishing touches on things.
Guests arrived by shuttle (from Le Grande Affaire) and were treated to their first glass of champagne right there on the Ocean Lawn. Guitarist Jay Alvarez serenaded them while they were finding their seats for the ceremony and accompanied the festivities with beautiful wedding standards and a few of his own compositions.
Then finally, the great moment was there: Here comes the bride!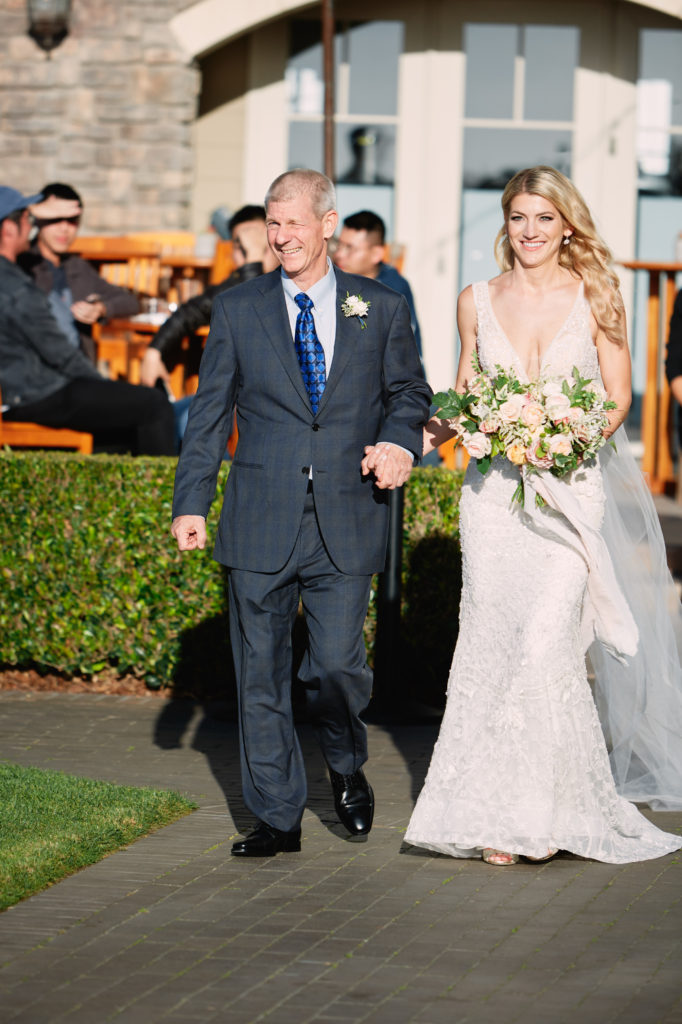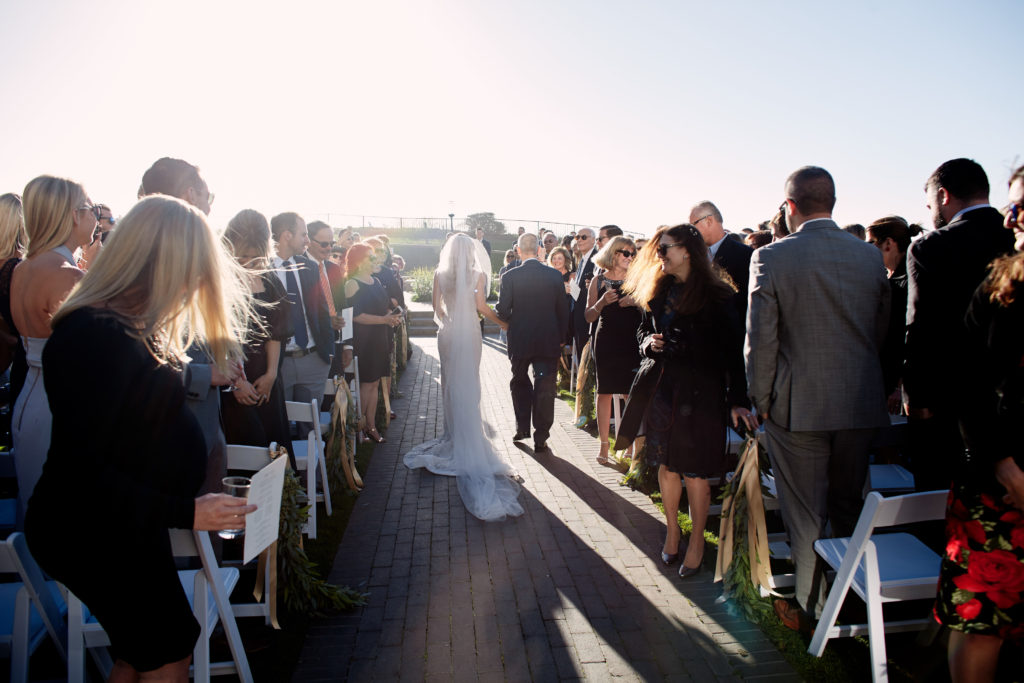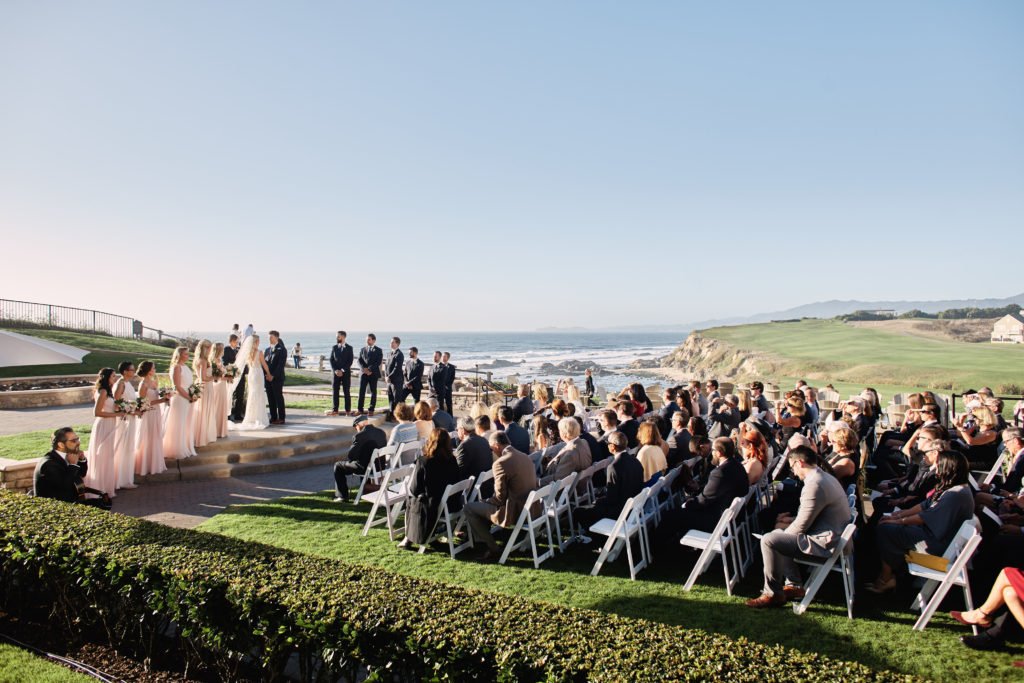 The very personal ceremony was officiated by Andrew, the groom's uncle – and as a close family member he, of course, was keenly aware of what a miraculous moment this wedding actually was.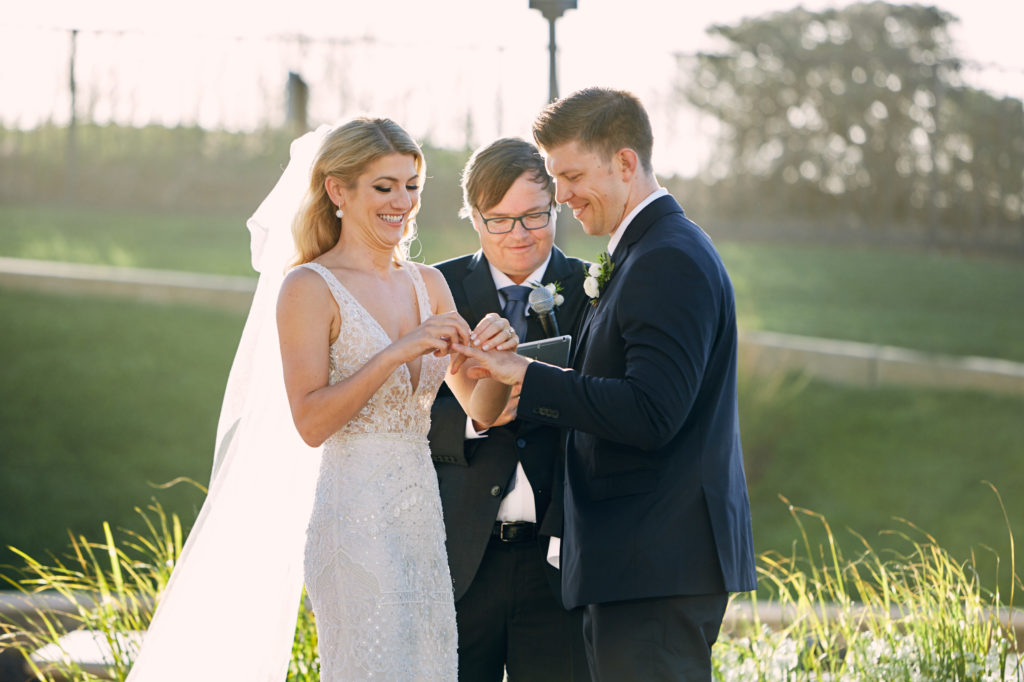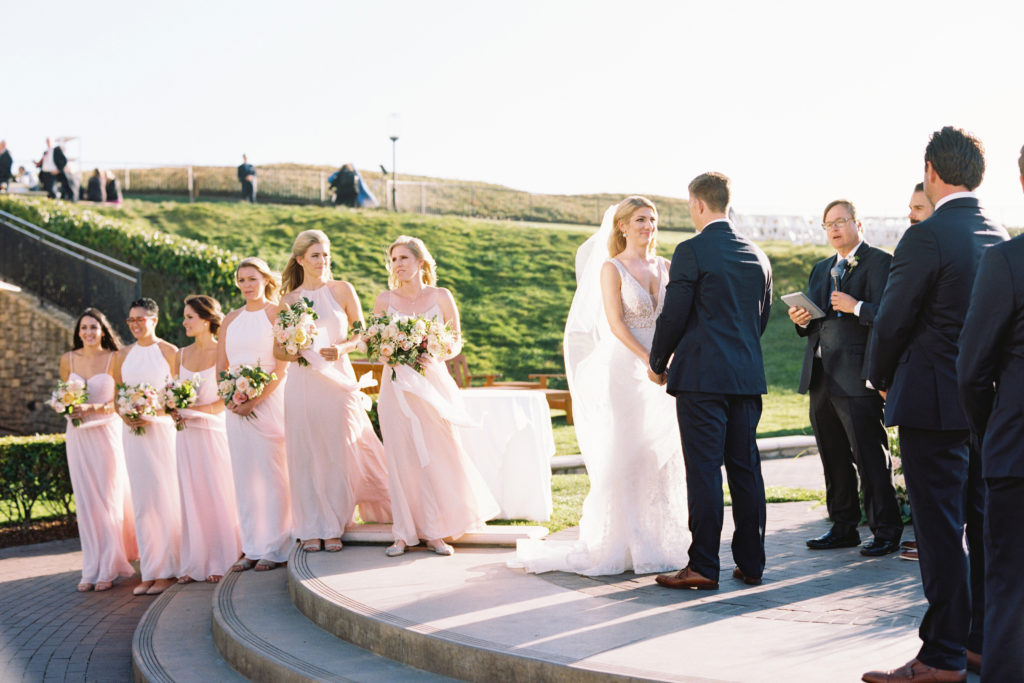 It was very, very touching and emotional. And full of joy, of course! Here they are, just married!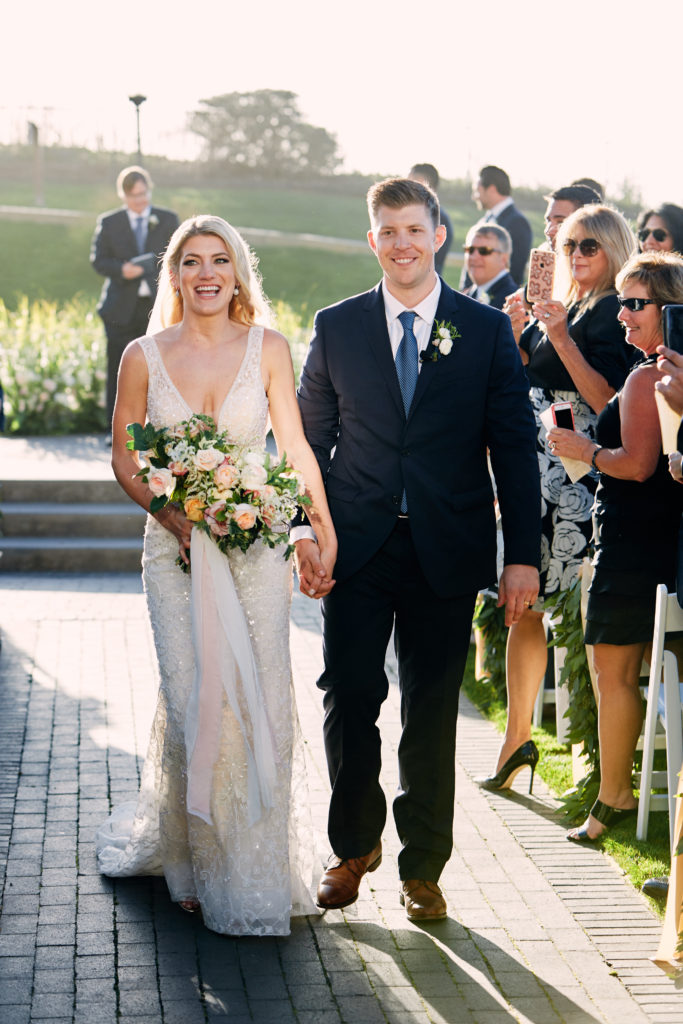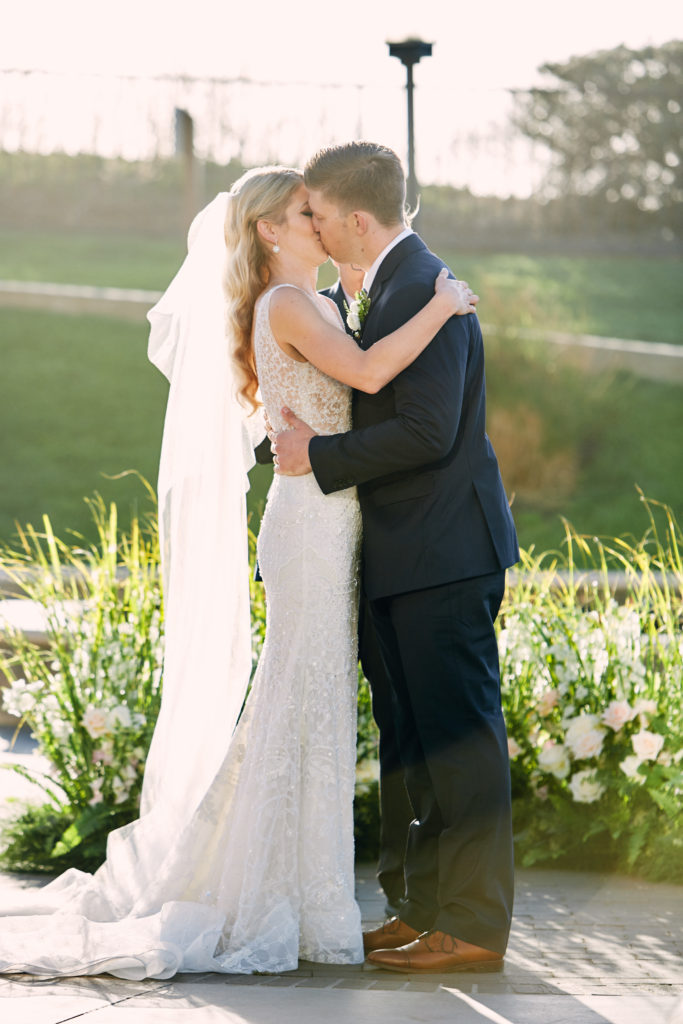 Off to many more photos and video shots… especially as we were getting closer to Sunset, the light turned a magical rose gold color. Kate and Aaron were so beautiful together, literally bathed in a golden glow.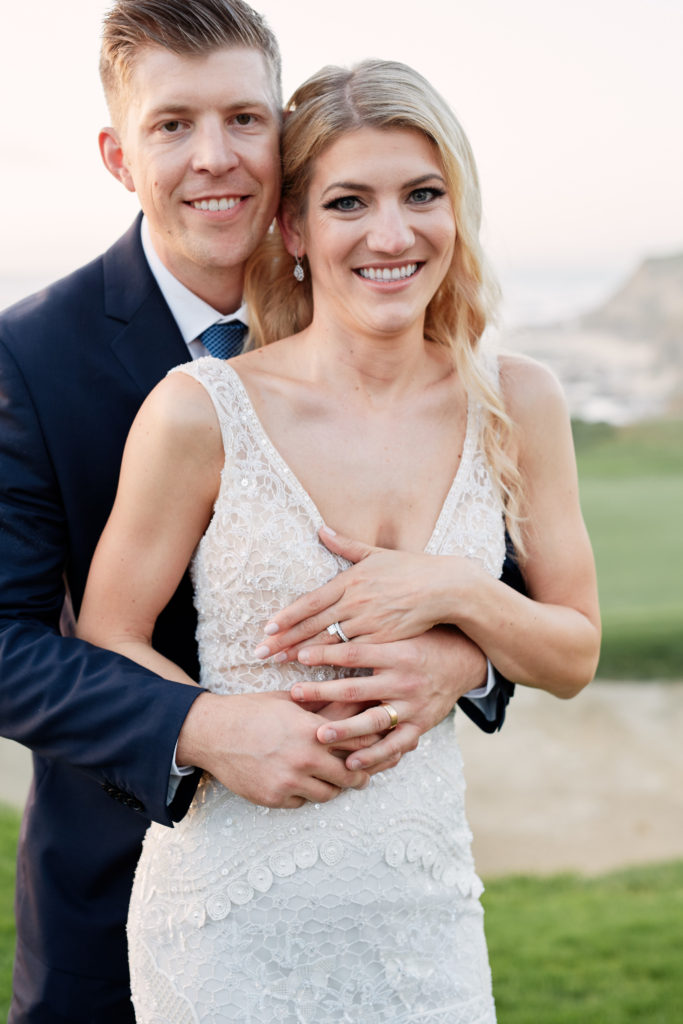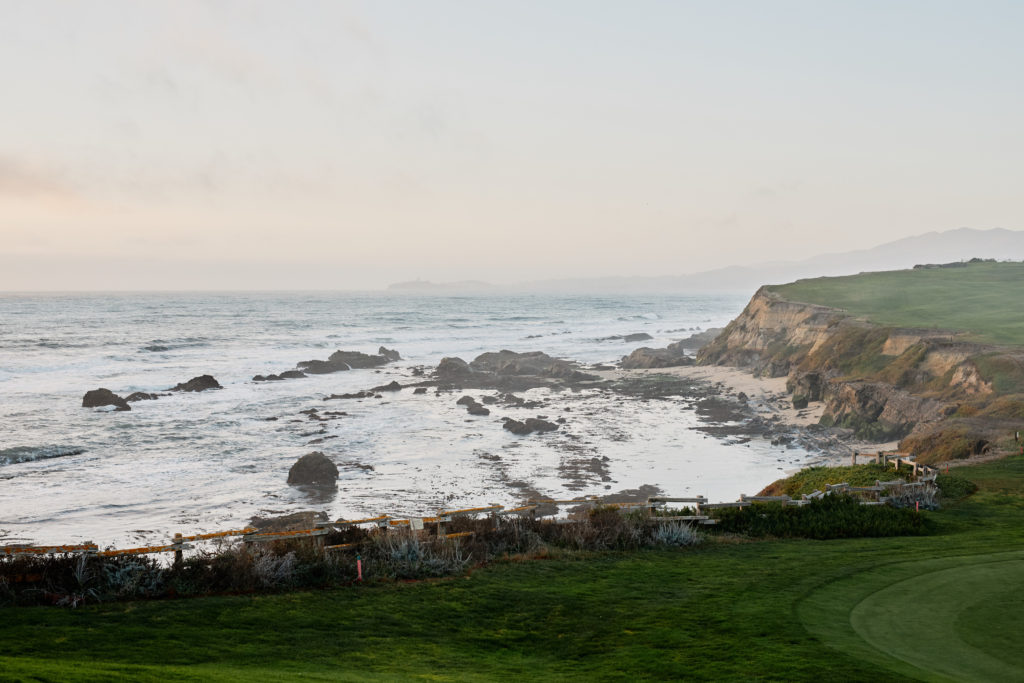 Time for dinner! The grand ballroom of the Ritz was aglow with shimmering linens, candles, uplights and elegant floral centerpieces…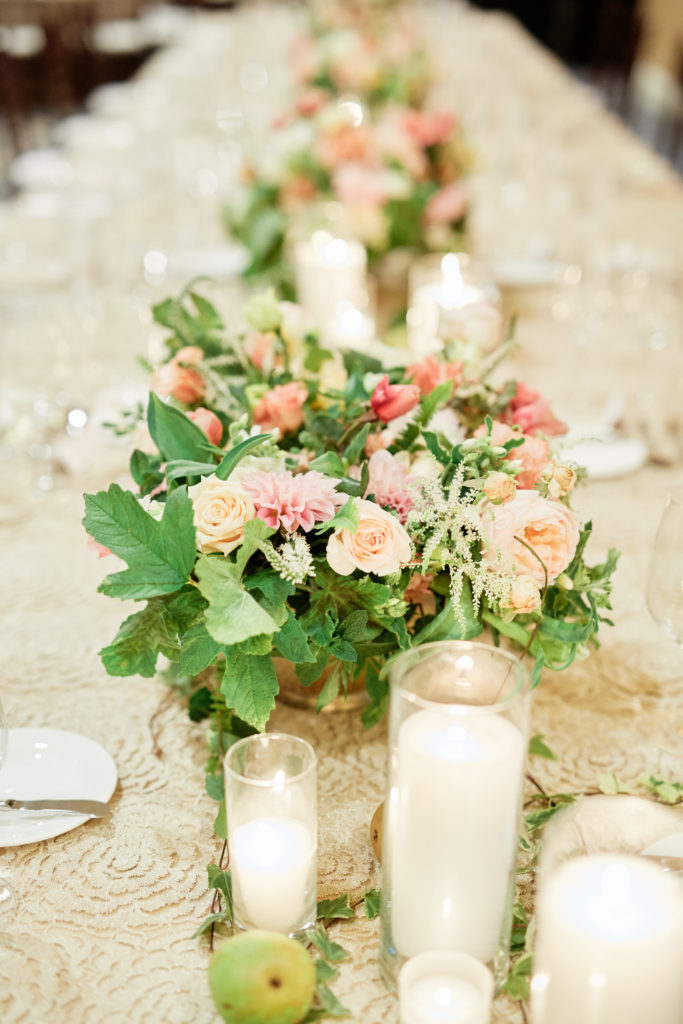 with the Head Table of course getting the extra special treatment!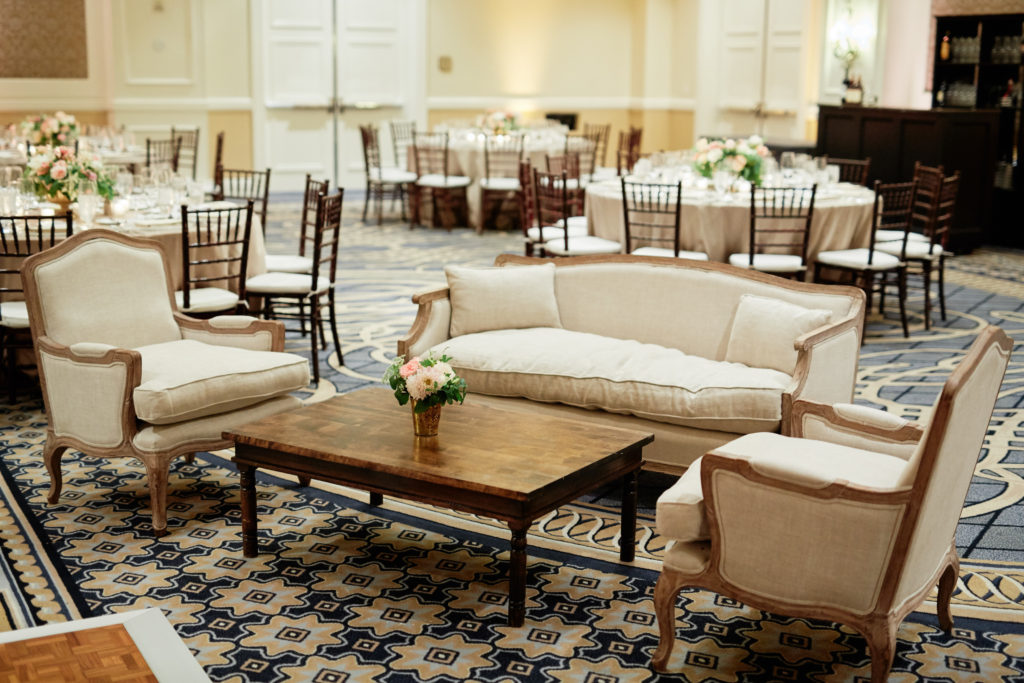 And – Drumroll! – Grand Entrance of the newlyweds: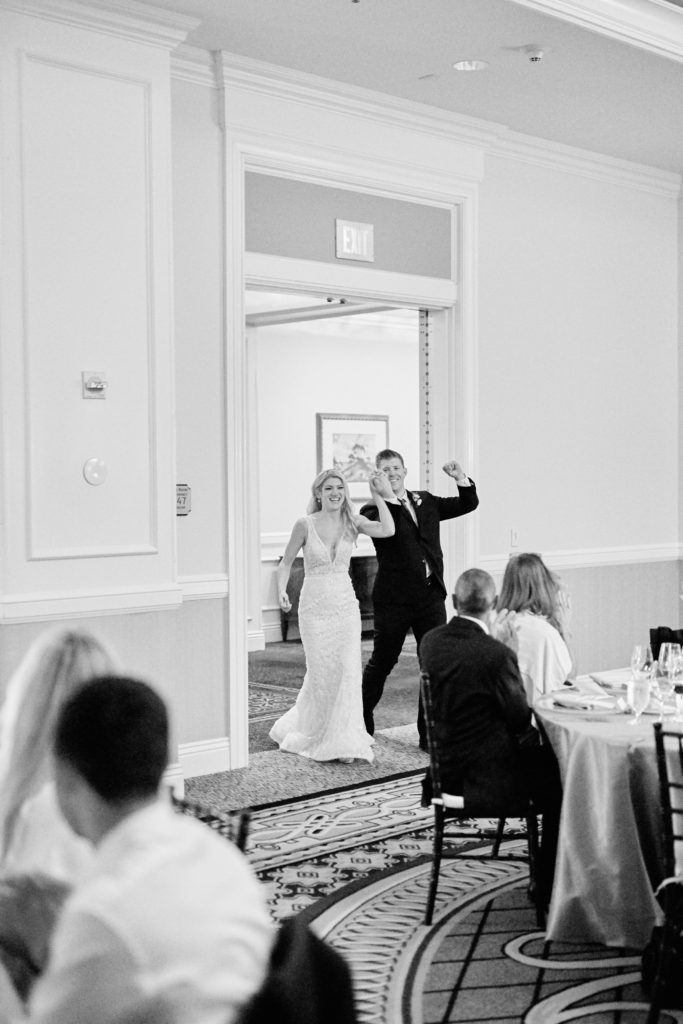 Over dinner, the bride's 93-year old Grandfather gave a song performance in honor of the newlyweds – his way of toasting to their future!
More guest entertainment: The Laugh Box photo booth – a total hit with everyone.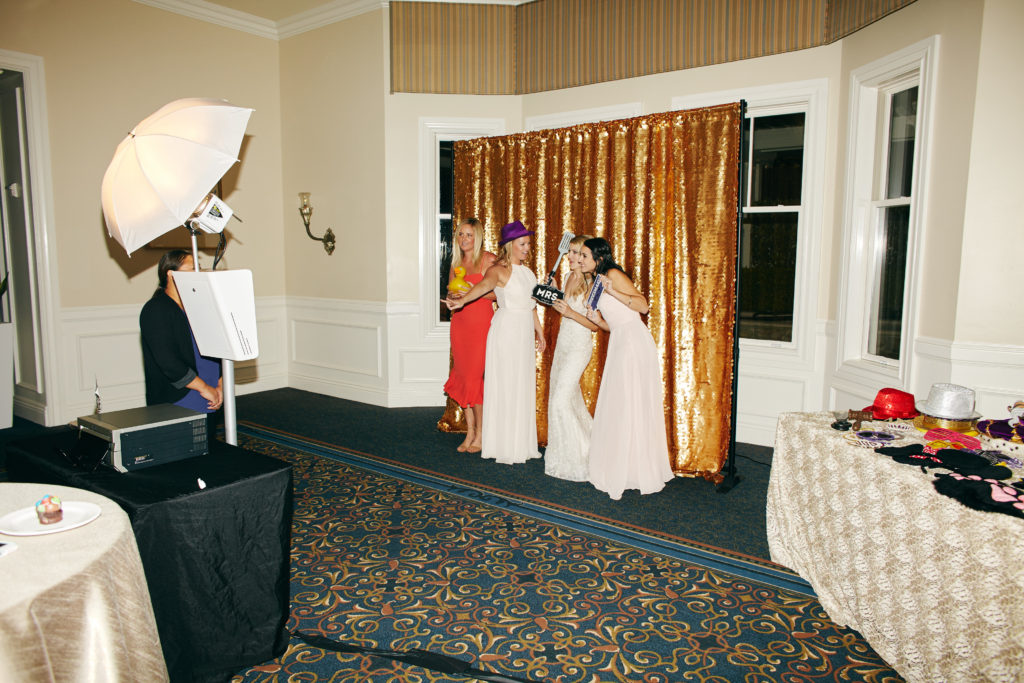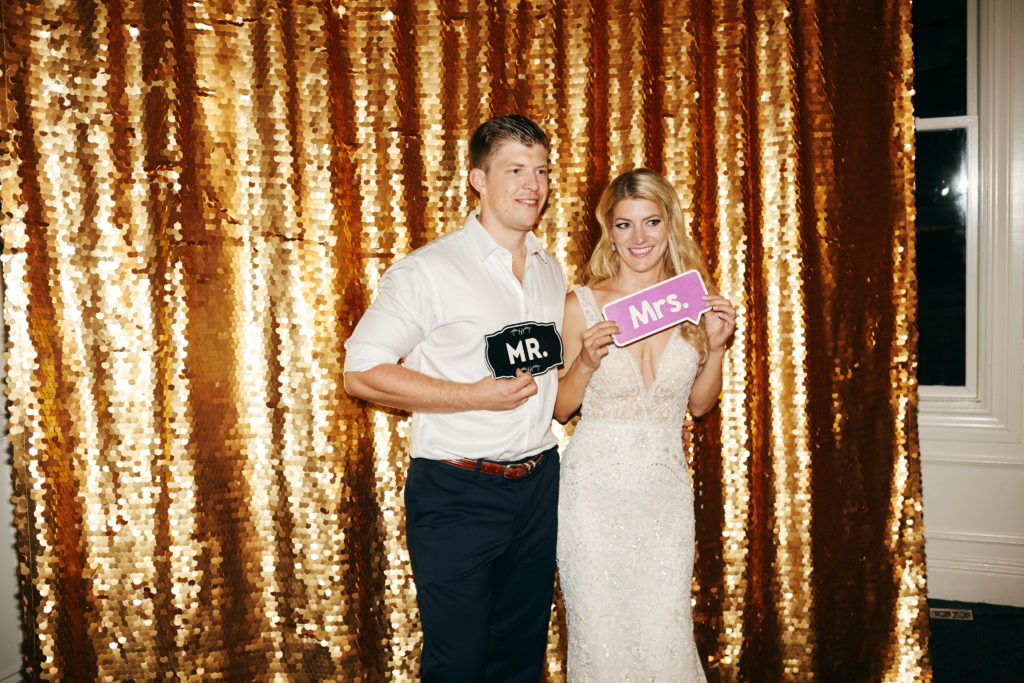 And then it was time for the First Dance: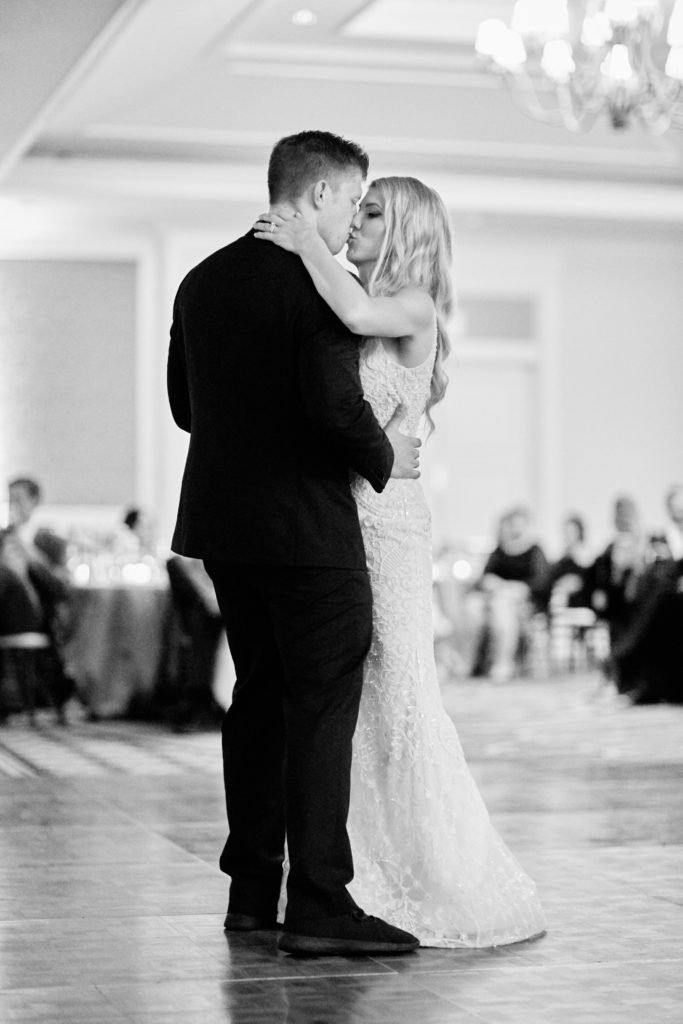 Against her professed plans,  "Amazing Kate" did NOT just lounge and watch her guests dancing – she danced herself and was right in the middle of everything!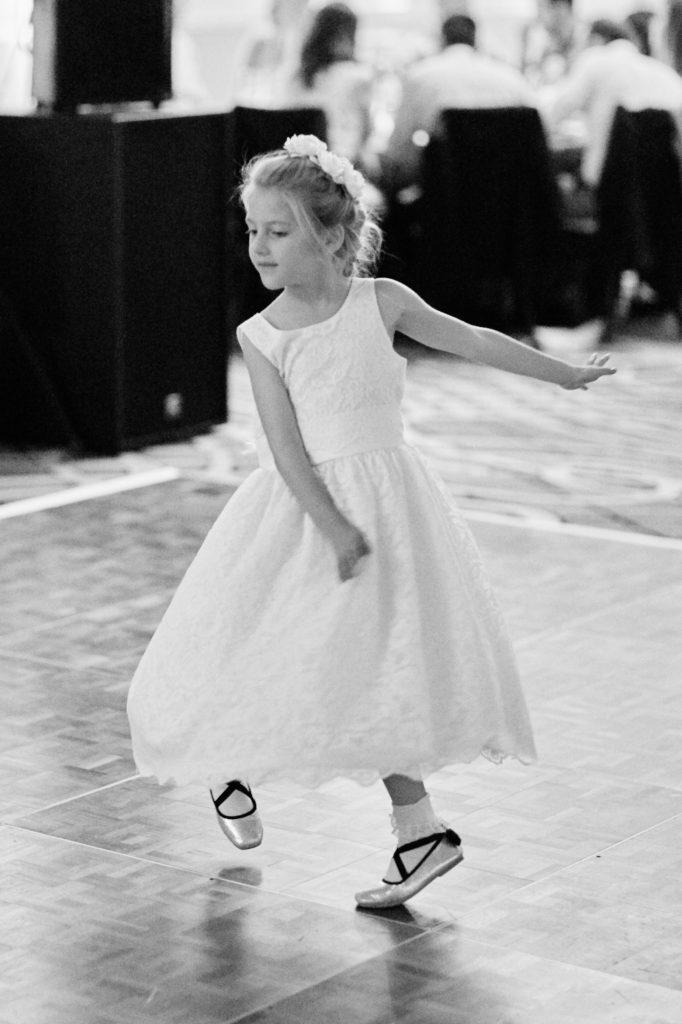 What else? Cake cutting! Gabrielle Feuersinger of  Cake Coquette had delivered a glorious classic four-tiered wedding cake…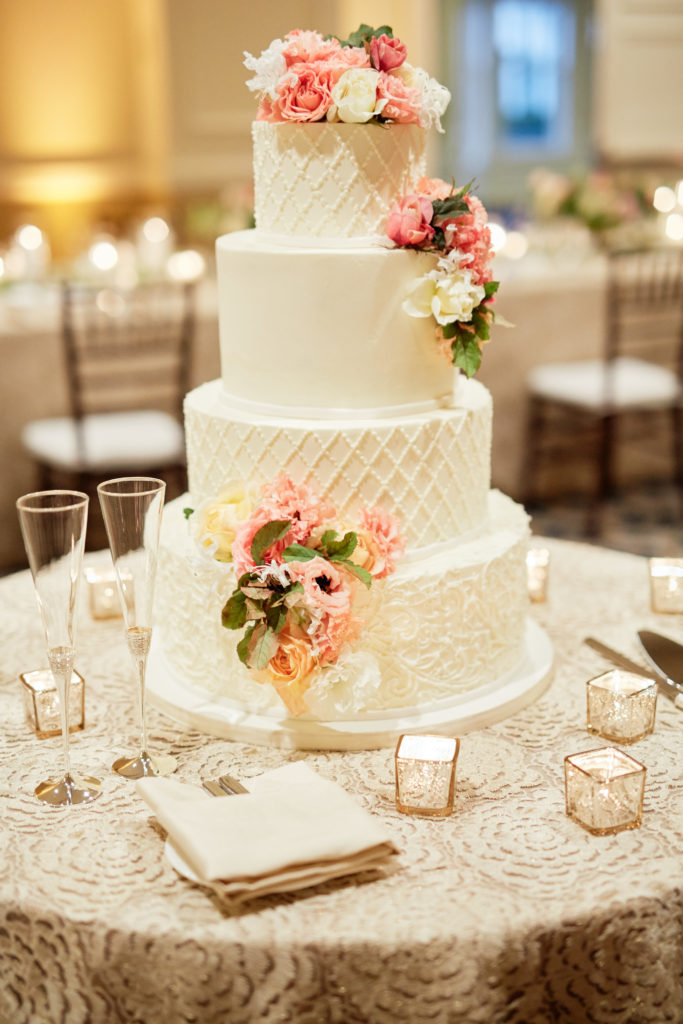 … and Kate and Aaron accomplished their first official task as husband and wife – cutting that cake together – with bravura.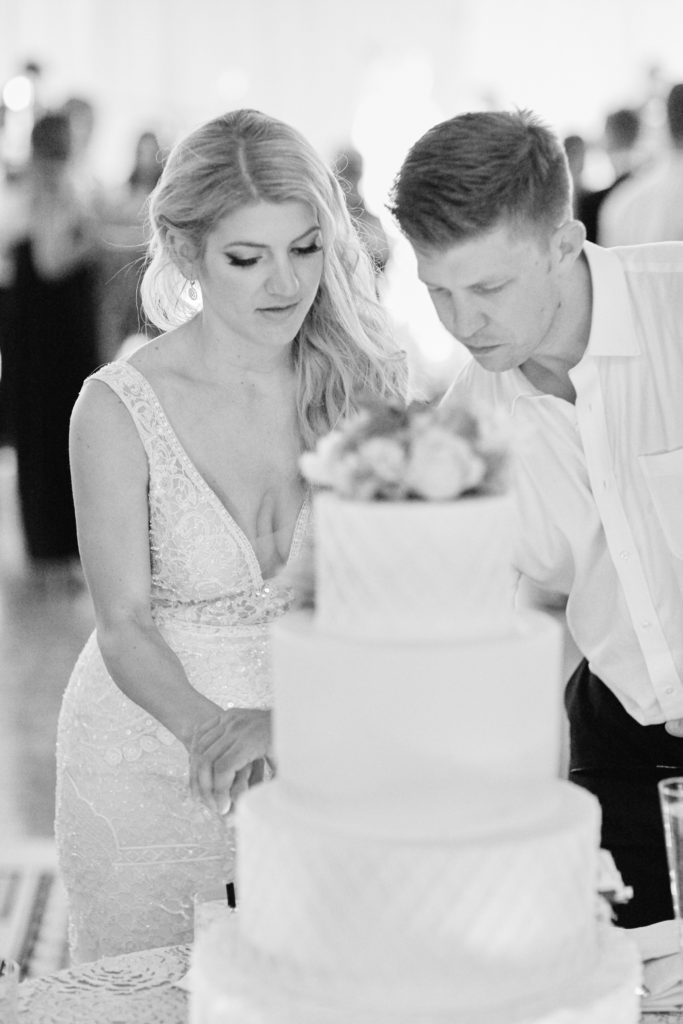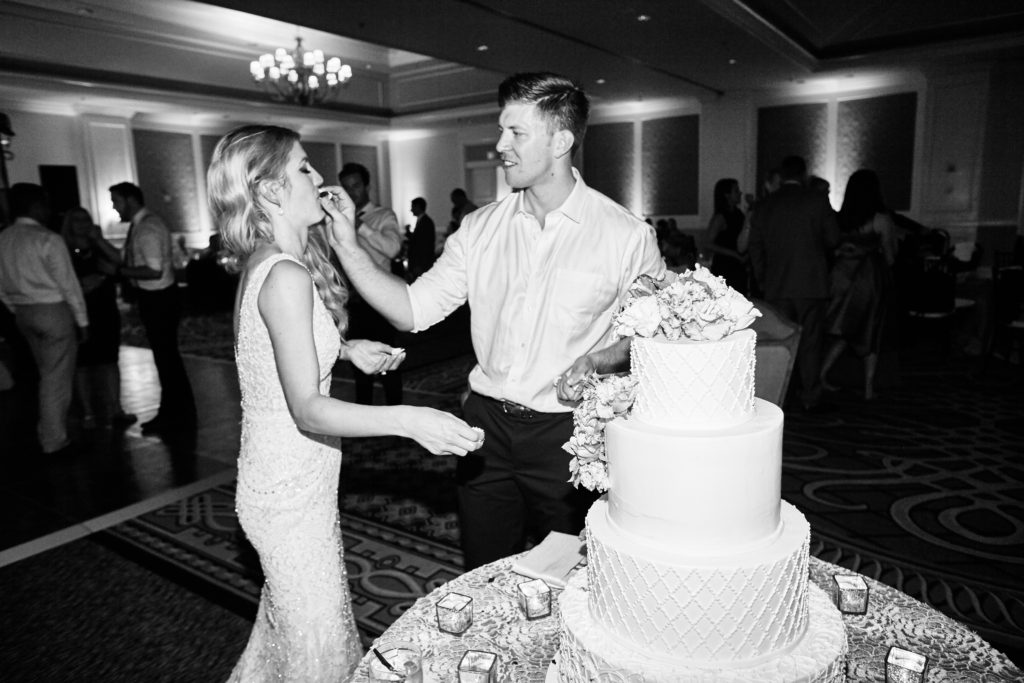 Then it was off to the dance floor again, where Dan Meblin and the Pop Fiction band was heating it up for the crowd!
Everyone was having a great time, and Kate and Aaron especially were overjoyed and happy. Next up: their Honeymoon on Kauai and Lanai. Have a wonderful trip together, starting off your shared journey of a lifetime!
Let us create YOUR unique wedding celebration, too!
SaveSave
SaveSave
SaveSave
SaveSave
SaveSave